Top 10 Gamblers in Jail
1. Mike Matusow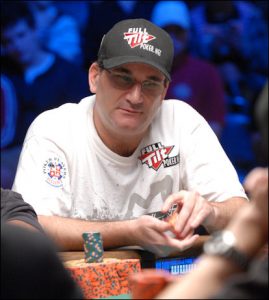 Who?
One of the biggest professional poker players in the US. The man nicknamed "The Mouth" for trash-talking at the poker table is a four-time WSOP bracelet winner and was also crowned the winner of the WSOP Tournament of Champions in 2005.
The Crime?
In 2004, he was sentenced to 6 months in jail at the Clark County Detention Center after an undercover police sting operation found him guilty of supplying ecstasy and prescription pain killers.
2. Billy Walters
Who?
An American professional gambler whose outrageous high stakes bets have earned him cult status in Sin City – and a whole lot of dough.
The Crime?
Walters was found guilty of taking part in an insider-trading scheme that earned him $32 million in 2017. He was sentenced to 5 years in jail and fined $10 million.
3. Shawn Sheikhan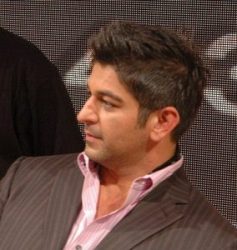 Who?
A fierce Iranian-American professional poker player with a controversial reputation for being abrasive at the tables.
The Crime?
In 2007, Sheikhan was arrested at his home in Las Vegas relating to a conviction in 1995 of sexual battery on a child under 18 years old. He was sentenced to 9 months in jail.
4. Tony O'Reilly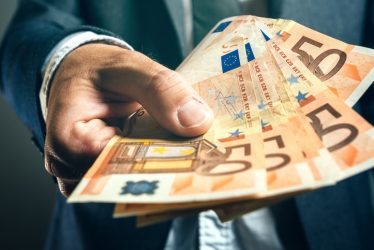 Who?
An Irish, former post office manager – and secret gambler.
The Crime?
O'Reilly stole €1.75 million from the local post office he was working at to fund his gambling addiction. One technique involved using a pair of precision pliers to pull out €50 notes from the pristine wads of post office cash. He was jailed in 2012 for 4 years.

5. Ted Forrest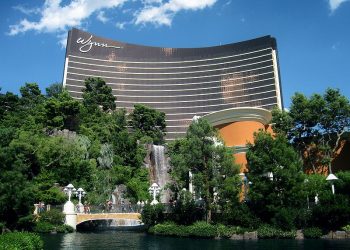 Who?
A six-time WSOP winner whose nicknames include "Professor Backwards", "The Suicide King", and "The Hitman".
The Crime?
In 2016, even Forrest's dazzling reputation within the poker world couldn't protect him from the firm arm of the law. He was charged in a Las Vegas Justice Court with two felonies: two bad checks to the Wynn Casino Vegas and theft.
6. Jay Sharon
Who?
A professional poker player.
The Crime?
In 2016, Sharon was found out as a member of an illegal sports betting ring. Authorities claimed that Sharon was the leader and was allegedly earning $3.5 million each year through the syndicate. The investigation was carried out over 16 months and Sharon was arrested.
7. Dan Tan
Who?
A Singaporean businessman who hit the headlines in 2011 for his links to the Calcio scommesse scandal that rocked Italian football.
The crime?
A number of high-profile players including Giuseppe Signori and Cristiano Doni were embroiled in claims of match-fixing. Tan was identified as the ring leader of the "world's largest and most aggressive match-fixing syndicate" and was arrested in 2013. It is alleged that Tan remains in custody even though his detention is not acknowledged by the Singaporean government.
8. Bryan Micon
Who?
A shady Bitcoin poker site operator.
The Crime?
Running an unlicensed online poker room in Nevada back in 2015. He had previously been residing in Antigua to avoid criminal action before returning to the US to face the charges. A plea deal saw his incarceration come to an early end with time on probation and a fine of $25,000 handed out as his punishment. Far better than the potential $50,000 fine and 10 years in jail sentence he might have been given.
9. Dan Bilzerian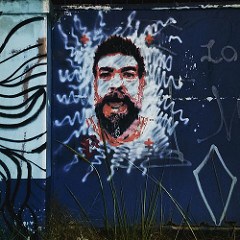 Who?
An Armenian-American internet sensation, known as the "King of Instagram".
The Crime?
Although Bilzerian holds a thuggish reputation for various crimes, like his involvement in a Ponzi scheme in 2011 and physical assault on model Vanessa Castano and porn actress Janice Griffith, it wasn't until 2014 that he really ran into trouble with the police. He was found guilty of possessing explosives on public property. 90 lbs worth of explosives were placed by Bilzerian into a drink cooler. The explosion sent debris flying up to 300 yards.
10. Ernie Scherer
Who?
A US professional poker player who participated in the 2006 and 2007 WSOP.
The Crime?
Murder. In 2011, Scherer was found guilty of killing both of his parents in their own home in Pleasanton, California back in 2008. It was reported that Scherer had beaten them unconscious with a baseball bat before slitting their throats. Why? Simply to get possession of their will money prematurely.
If you enjoyed this, you might like our interactive map that shows what your odds are of busting out of jail in the US. Discover how your state compares for the odds of a break out, plus find out about the world's worst prisons and most notorious criminals who've attempted escapes.
Sources:
https://www.theguardian.com/football/2015/nov/25/alleged-match-fixing-mastermind-dan-tan-released-jail
https://www.scmp.com/sport/soccer/article/1316987/singapore-match-fixing-ring-was-worlds-biggest-interpol
https://en.wikipedia.org/wiki/Mike_Matusow#Personal_life
http://www.sandiegouniontribune.com/lifestyle/people/sdut-billy-walters-gambler-extraordinare-2014jun13-story.html
https://www.cnbc.com/2017/07/27/gambler-billy-walters-sentenced-to-5-years-in-insider-trading-scheme.html
https://en.wikipedia.org/wiki/Shawn_Sheikhan
https://www.rte.ie/news/2012/1219/359672-tony-oreilly-post-office/
https://calvinayre.com/2016/04/05/business/poker-pro-jay-sharon-charged-illegal-bookmaking/
https://arstechnica.com/tech-policy/2015/06/bitcoin-poker-site-founder-takes-plea-deal-to-avoid-jail-time/
https://www.miaminewtimes.com/news/king-of-instagram-dan-bilzerian-could-face-charges-for-liv-kicking-6550233
https://www.independent.co.uk/news/people/dan-bilzerian-instagram-playboy-removed-from-club-after-allegedly-kicking-a-woman-in-the-face-9910469.html
https://www.mercurynews.com/2011/02/16/scherers-ex-wife-testifies-about-strange-behavior-after-his-parents-murders/