Dan Bilzerian Arrested at LAX for Possession of Bomb-Making Materials
Posted on: December 11, 2014, 05:04h.
Last updated on: December 11, 2014, 05:08h.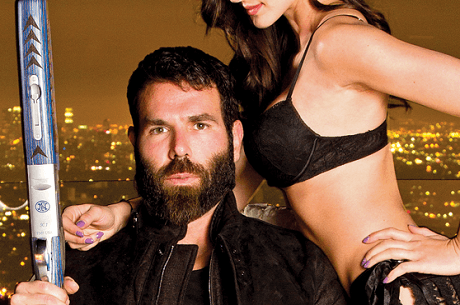 Dan Bilzerian was arrested upon arriving at Los Angeles International Airport (LAX) on Tuesday on charges that he possessed the components of an explosive or incendiary device with intent to manufacture one. The charge stemmed from an investigation that began in early November back in Clark County, Nevada, in which the city of Las Vegas falls.
According to reports, the investigation into Bilzerian may have started as far back as November 4, when Las Vegas Metro Police looked into a field of debris in a remote desert area following an explosion there.
By November 13, they had obtained a warrant for Bilzerian's arrest, though that warrant was kept under seal until this week, probably in order to continue the investigation without tipping off Bilzerian.
Components for Explosive Compound
Bilzerian and another man, Jeremy Guymon, were both arrested and face the same felony charge, which can carry up to six years in prison.
According to a report by TMZ, the criminal complaint against Bilzerian claimed that he possessed ammonium, aluminum powder and ammonium nitrate mix, which could combine to make an explosive compound. Some have suggested that Bilzerian might be making a homemade explosive similar to Tannerite, a commercial product use to create targets that will explode when fired upon.
It's easy to imagine how Bilzerian may have used such a product. Often referred to as the "King of Instagram," Bilzerian is a popular social media user who regularly shows off a lifestyle filled with big guns, beautiful women, fast cars, and private jets. He also has a military past, and has told a story of how he was training to become a Navy SEAL before failing to complete the program. In one of his more outrageous moments, he even took video of himself driving over a BMW in a tank.
While Bilzerian was initially held without bail, he had been released from jail by Wednesday afternoon. While lawyer David Chesnoff (who is also defending Paul Phua in his ongoing Las Vegas case) has yet to meet with Bilzerian, he says he plans to investigate the charges against his client.
"We're looking forward to having this resolved in court," said Chesnoff.
Upon their release, the charges against Bilzerian and Guymon were dropped in California; however, the two are still scheduled to be arraigned in Nevada in January.
Trust Fund Baby Turned Poker Player
Bilzerian is the trust fund millionaire son of corporate takeover specialist Paul Bilzerian, who was convicted of violating securities and tax laws in the late 1980s. In the world of gambling, Bilzerian is known for his poker play: he made a run to 180th place in the 2009 World Series of Poker Main Event, winning $36,626, and has played in some of the same underground poker games that have attracted celebrities and athletes.
Bilzerian: Acting the Part
The man some would call self-indulgent and narcissistic is also an actor (insert "bad actor" jokes here, folks), having appeared in The Equalizer and The Other Woman, along with having a role as a stunt person in Olympus Has Fallen.
However, that career has also been the source of some legal controversy: Bilzerian sued the producers of Lone Survivor earlier this year, saying that he loaned $1 million to the production in exchange for a guaranteed part that was largely cut out of the film (see: "bad actor").
That wasn't the end of Bilzerian's legal battles this year, either. In May, he was sued by porn actress Janice Griffith after she was injured when he threw her off a roof for a Hustler magazine photo shoot. Then in August, he was again accused of harming a woman, this time kicking a woman in the head during a brawl at a Miami nightclub.