Jailed Las Vegas Sports Bettor Billy Walters Appeal Denied, Prison Sentence Upheld for Former Phil Mickelson Pal
Posted on: December 5, 2018, 07:15h.
Last updated on: December 5, 2018, 07:15h.
Billy Walters will remain behind bars after a federal appeals court dismissed his argument to overturn his five-year prison sentence and $10 million fine on grounds that the FBI leaked information about the case during the trial.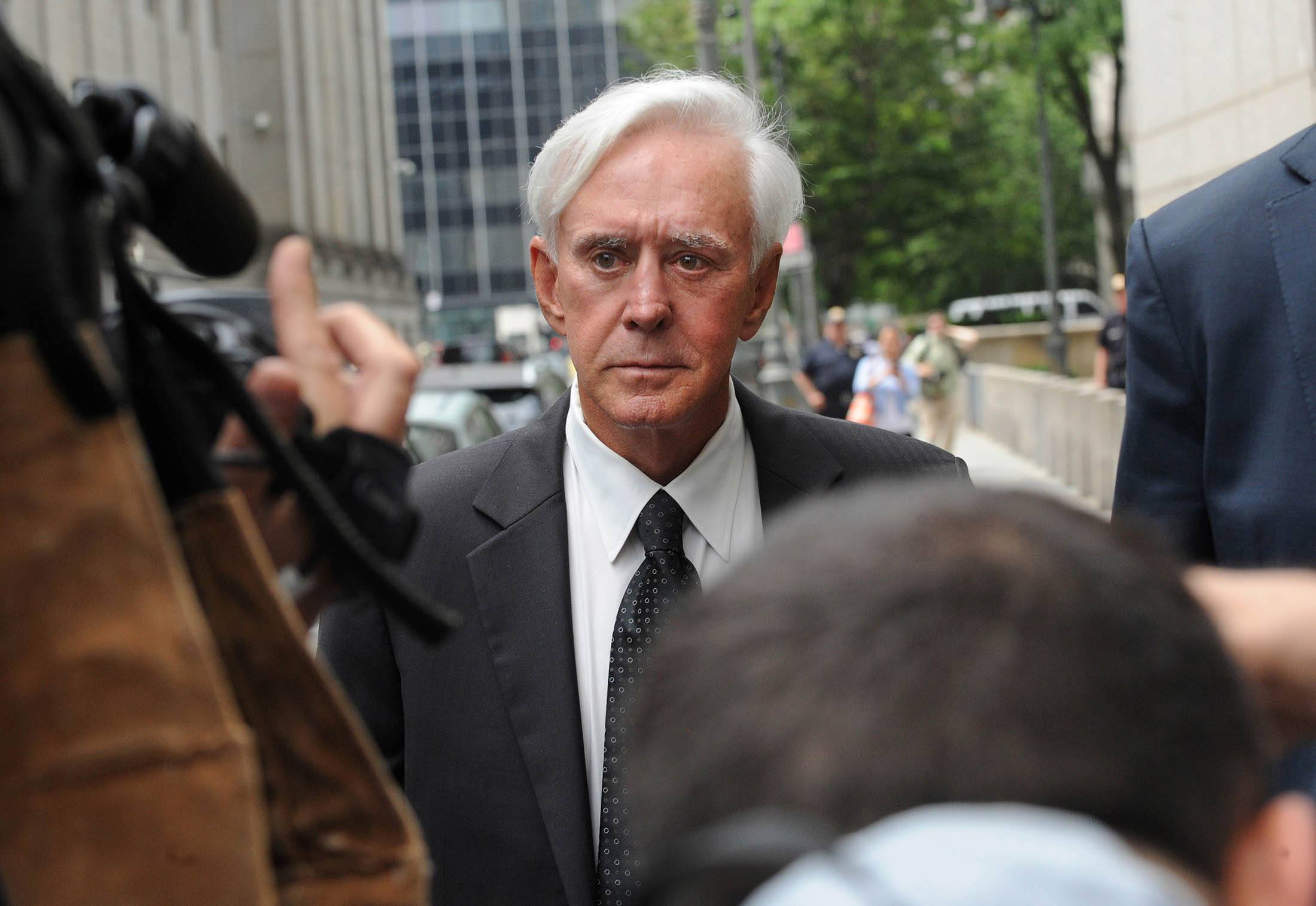 Walters, 72, one of the most successful Las Vegas sports gamblers in history, was found guilty in 2017 of orchestrating a six-year insider trading scheme with Tom Davis, the former chairman of Dean Foods. Davis couldn't pay back amassed gambling debts owed to Walters, so he began providing him with inside information regarding the publicly traded food and beverage company that reported revenue of $7.7 billion in 2016.
The 2nd US Circuit Court of Appeals in Manhattan ruled 3-0 in denying Walters' appeal.
Walters received a full and fair trial in which there was overwhelming evidence to support his conviction," Judge Denny Chin declared. The court admitted, however, that FBI leaks of grand jury testimony during the trial was "in some respects more egregious than anything Walters did."
Walters claims to have built a $200 million fortune from sports betting in Las Vegas. But on the day he was found guilty in April 2017, he told reporters, "I just did lose the biggest bet of my life."
Mickelson Involvement
Former US attorney Preet Bharara, best known to the gaming industry as the architect of online poker's "Black Friday," argued that Walters made more than $43 million on carefully timed Dean Foods stock trades.
Prosecutors also claimed Walters' longtime friend Phil Mickelson made nearly $1 million in the scheme. The golfer was never charged with a crime, but forfeited the earnings and later said he has "to be responsible for the people I associate with."   
Most golf fans know Mickelson has long enjoyed gambling. It's been rather well documented that Lefty, as he's affectionately known, has made side bets with his playing partners over the years, though that's technically banned on the PGA Tour.
The Supreme Court's decision in May to strike down the federal sports betting ban that kept full-fledged sportsbooks out of every state except Nevada put the gambling activity into mainstream news.
Mickelson wasted no time in challenging longtime rival Tiger Woods to a winner-take-all $9 million match. The sports betting bonanza ended up being played at MGM Resorts' Shadow Creek Golf Course where Lefty prevailed in extra holes.
Minimum Security Prison
Walters is serving time for being convicted of 10 counts of fraud and conspiracy at the Federal Prison Camp in Pensacola, Florida. The minimum-security prison is known for being a rather accommodating facility as far as the 115 federal prisons in the system go.
In 2009, Forbes ranked FPC Pensacola No. 2 on its list of "America's 10 Cushiest Prisons." Prisoners at Pensacola can meet with family and friends on Fridays, Saturdays, and Sundays in an outdoor tree-filled park.
Walters isn't the first notorious sports bettor to spend time at Pensacola. Disgraced former NBA referee Tim Donaghy, who admitted to gambling on games he officiated, served 11 months at the facility.