Bryan Micon Expected In Court On Thursday
Posted on: June 22, 2015, 05:39h.
Last updated on: June 23, 2015, 08:13h.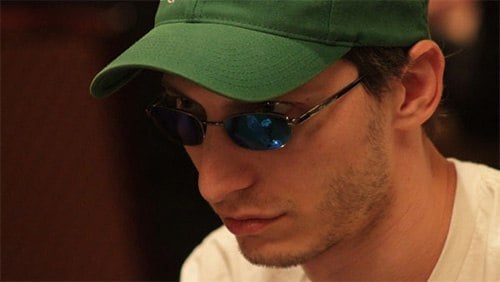 Bryan Micon is coming back to America to face the music regarding the charge filed against him by Nevada authorities.
According to court records, Micon is expected to make a court appearance at a Thursday hearing, and defense lawyer David Chesnoff has said that he expects Micon to be there for the court date.
Micon was the chairman of Seals with Clubs, a Bitcoin-based online poker room that was shut down earlier this year after a February raid on Micon's Las Vegas residence.
That was one of a series of events, including a variety of technical difficulties, which apparently led the rest of the Seals with Clubs management team to want to shut down shop.
Raid Leads to Arrest Warrant
While Micon was released without any charges filed against him after the raid, authorities did seize some computers and other electronic equipment that belonged to him.
In April, Nevada officials issued an arrest warrant for Micon, alleging that he had operated an unlicensed interactive gaming system in the state.
But by that point, Micon had taken refuge in Antigua with his family, having flown there shortly after the initial raid. Micon's return for the court hearing appears to be the first time he has stepped foot in the United States since leaving several months ago.
Micon has since launched a new version of the site, known as swcpoker.eu, which is also a Bitcoin-only poker site.
Last week, ahead of the scheduled court appearance, a judge recalled Micon's arrest warrant, which allowed him to freely travel back to Nevada. According to court records, Micon will probably face a brief booking at the Clark County Detention Center, but should then be released on his own recognizance.
Chesnoff Defends Another High Profile Client
If the name of Micon's lawyer strikes you as familiar, it's probably because you have been seeing it frequently in gambling-related cases over the past year, as well as in stories about cases involving other celebrity clients.
Chesnoff was a key member of the defense team that eventually got all charges dismissed against Paul Phua, the Malaysian businessman and high stakes poker player who was accused of running an illegal World Cup sports betting ring from a villa at Caesars Palace.
In that case, Chesnoff was successful in having almost all of the evidence against Phua thrown out of court due to FBI tactics that were later deemed unconstitutional by a judge.
Chesnoff also represented Instagram superstar Dan Bilzerian after he was charged with counts related to bomb-making following the detonation of a homemade explosive, spreading parts of a tractor-trailer cab across public lands outside Las Vegas.
In that case, Bilzerian avoided more serious charges and instead entered a no-contest plea to a misdemeanor, for which he paid a find and recorded a public service announcement for the Bureau of Land Management.
Micon could potentially face consequences even more severe than either Phua or Bilzerian, making the stakes even higher for Chesnoff and his latest client.
If Micon is found guilty on the unlicensed interactive gaming system charge, he could potentially face up to 10 years and jail and a $50,000 fine.
Bitcoin gambling sites have gained popularity in recent years, as players can completely avoid traditional banking systems by using the digital currency. This case marks the first time that a poker site based on Bitcoin has been prosecuted in the United States.