Online Casinos vs. Land-Based Casinos: Which is Better?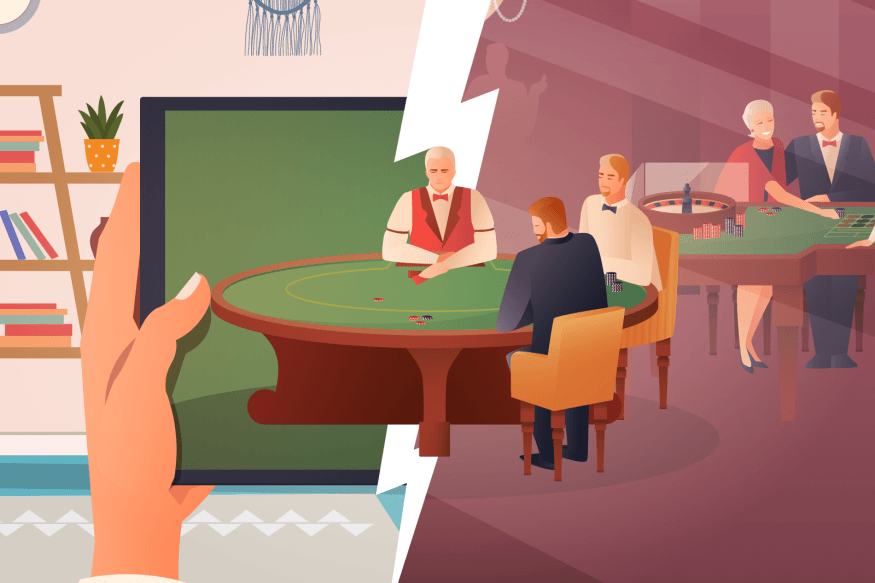 Online casinos have skyrocketed in popularity. With the pandemic forcing people to remain at home, they have offered much needed entertainment, as well as a replacement for the real, land-based thing.
Now that land-based casinos have thrown open their doors once again, the fight between online and brick-and-mortar casinos has begun.
Can the land-based casinos wrestle back their share of the market? Or will online casinos continue to dominate the landscape?
In this post we'll be looking at both types of casinos and the pros and cons of each, to help you decide which is the best option for you.
Online Casinos
Online casinos have been around since the 1990s and now dominate the industry, attracting many more players than their land-based counterparts.
Pros:
✅ Huge bonuses regularly handed out to players
✅ Unbelievable selection of games
✅ You can play anywhere using a mobile device
Cons:
❌ Often a solitary experience
❌ Lacks the excitement of a real-life casino setting
There can be no argument about the type of casino offering the larger variety of games.
Online you'll find thousands of slots and hundreds of table games, as well as tons of game variations, allowing casino fans to play any game they can think of.
Many players also love the option that you can play for free, so you can experience the buzz, without risking any cash.
You don't even need to move from your seat to find them – all can be accessed with a couple of clicks of the mouse or tap of a finger.
Another huge advantage to online casinos is the bonuses. These can be giant, often doubling, or even tripling, deposits.
You won't find anything touching them at a land-based venue. Expect complimentary drinks, and that's about it, at most offline casinos.
Add the convenience, high security, and multiple payment options into the mix, and it's clear to see why online casinos are preferred by most keen gamblers.
Land-Based Casinos
Land-based casinos are found all over the world, from the glitzy lights of Las Vegas to the small backstreets of cities throughout the globe.
Most casinos don't just offer gambling, as they also provide various facilities, including restaurants and bars.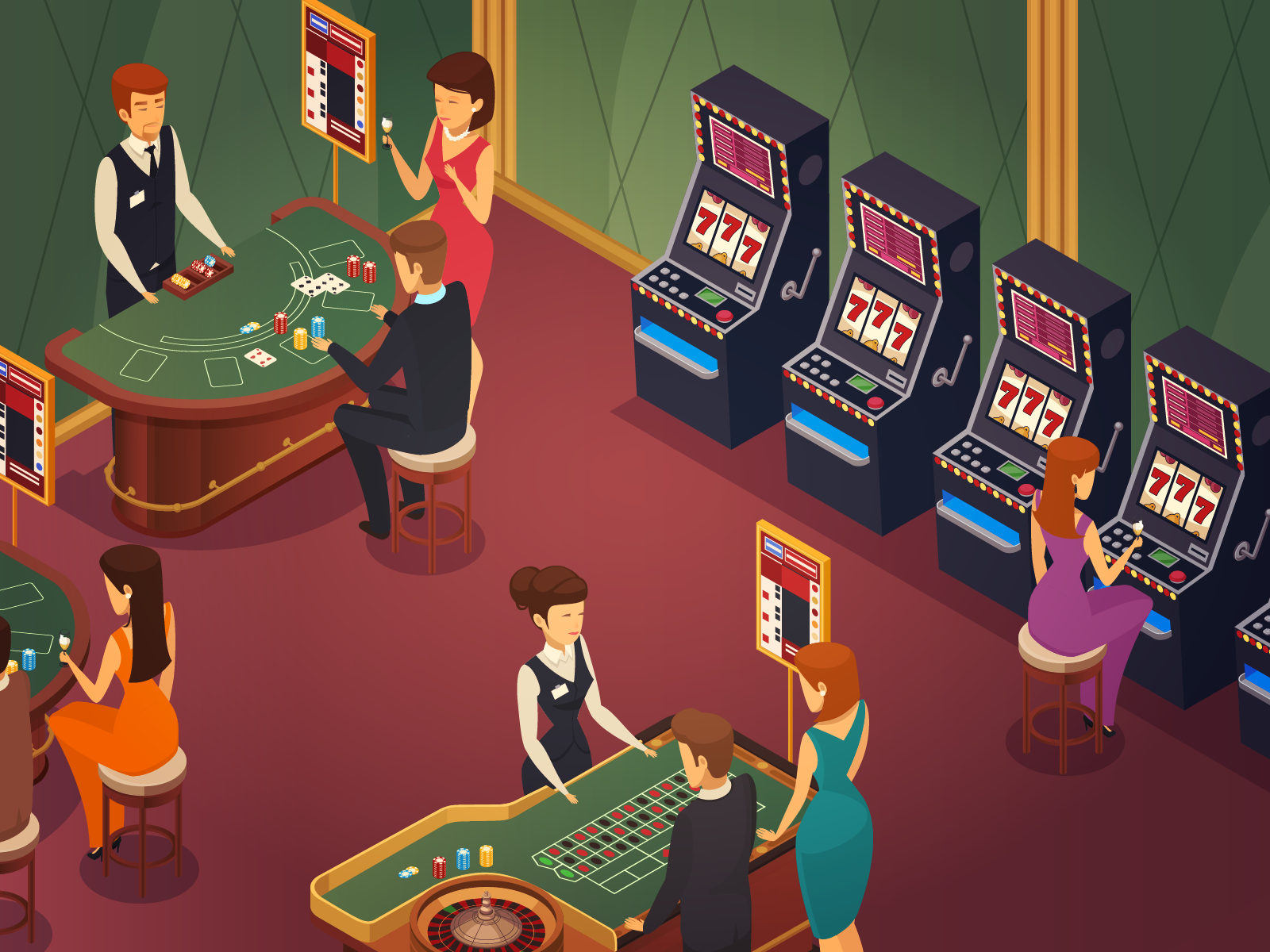 Pros:
✅ Highly social, all-round entertaining experience
✅ Bars and restaurants often offered
✅ Many casinos also have hotels
✅ Lots on offer for non-gamblers too
Cons:
❌ Not as many games as online casinos
❌ Can be an expensive night out as you will need to tip staff
When you think of casinos, the glamorous venues in Vegas usually spring to mind. However, you probably won't need to head there to get the casino experience, as there are venues dotted throughout the world.
These range from small casinos with only slots to huge complexes with loads of games, hotels, incredible restaurants and more.
It's possible to have a fantastic time at a land-based casino without gambling at all, which is why they're a popular attraction for many people looking to visit with friends or family.
Land-based casinos offer a fun, social experience. Unlike at online casinos, you'll get to meet other players and dealers face-to-face, as well as chat to your bartender or waiter.
Another reason live casinos are popular is it gives you a reason to dress up and make and event of it. Lots of places have a strict casino dress code, so you should always check any requirements before you go.
While you won't receive many bonuses at casinos, you will often get comps – rewards for playing – such as free drinks.
Spend enough and you could get some huge rewards, such as free hotel rooms or the services of a casino host.
So, Which is Best?
It might sound like we're sitting on the fence, but the honest answer to which is best is… it depends.
Some players prefer the huge selection of games and the privacy of online casinos, while others want to combine gambling with a social experience at land-based casinos.
The best way to see which is best for you? Try them both!
When you're looking to sign-up with an online casino, make sure you check out our reviews first. All the casinos we recommend are properly licensed and therefore completely safe to use.
Any casinos we don't find to meet our strict security requirements will be placed on our notorious blacklist of casinos to definitely avoid.
So, go and visit both an online and land-based venue to find out which is best for you!