It seems that the focus on casinos in this modern age is the bigger the better. The high-rise concrete behemoths covered in dazzling light displays have become synonymous with Las Vegas and Macau. Sometimes, it's not the size that matters though.
Come with us on a mini-tour and take a look at the smallest casinos in the world.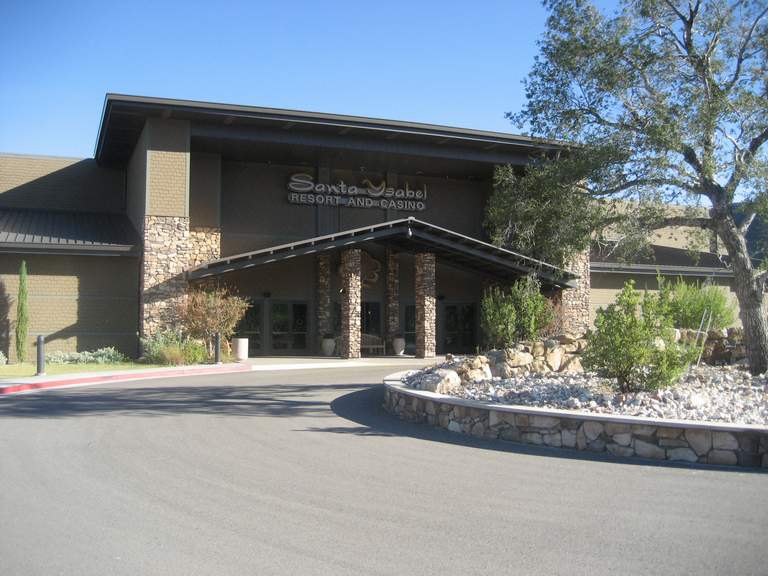 It's an Indian-owned casino that holds the title for the smallest casino in the US. Santa Ysabel Casino was established on 11th April, 2007.
The initial plan was to have the casino as a focal point for a larger tourism resort. Unfortunately, the plans to build the surrounding resort fell through when the funding could not be found to support the project.
Under the ownership of the Santa Ysabel Band of Diegueno Indians, the casino still managed to generate revenues and became a quirky destination for gamblers wanting something different.
The venue only hosted six gaming tables with live blackjack and live poker available. Sadly, on 3rd February, 2014, the casino was forced to close due to financial problems.
The building remains but there is still uncertainty surrounding the future with many hoping that it re-opens as a casino.
The smallest casino in the world is actually one that has no fixed location. Why? Well, it's a travelling casino.
Renowned land-based and online casino operator Grosvenor decided to launch the innovative idea of a casino located inside a London taxi to promote its "playyourway" ad campaign. And yes, it's as nuts and cosy as it sounds.
The casino got former England cricketer Phil Tufnell on board to promote it and its existence has gone viral online.
Despite the lack of space, the casino on wheels still manages to boast a gaming table, croupier, online gambling services, and a bar.
Unbelievably, they also somehow managed to find room to install a television screen showing live sports. The taxi carried out a nationwide tour of the UK and could very well be the first of a new generation of mobile casinos…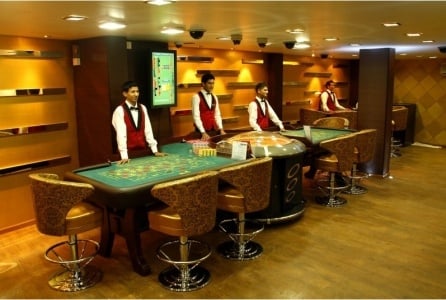 Casino Palms is one of a selection of casinos that come under the La Calypso brand alongside Casino Pride, Casino Paradise, and Casino Pearl. The main appeal of La Calypso is the resort as a whole. Casino Palms is considered a side thought for those that visit.
This can result in a lot of players that visit the resort specifically for the casino leaving understandably disappointed. It only requires one quick scan through the TripAdvisor comments to get an understanding of what this casino is all about.
Criticisms of its size, customer service, and gaming options reveal the deep-lying issues that are hampering this venue. It is also dissed for constantly being crowded, making it hard for players to win big.
Still, there are some positive comments that do suggest this place is worth visiting if you love a snug casino.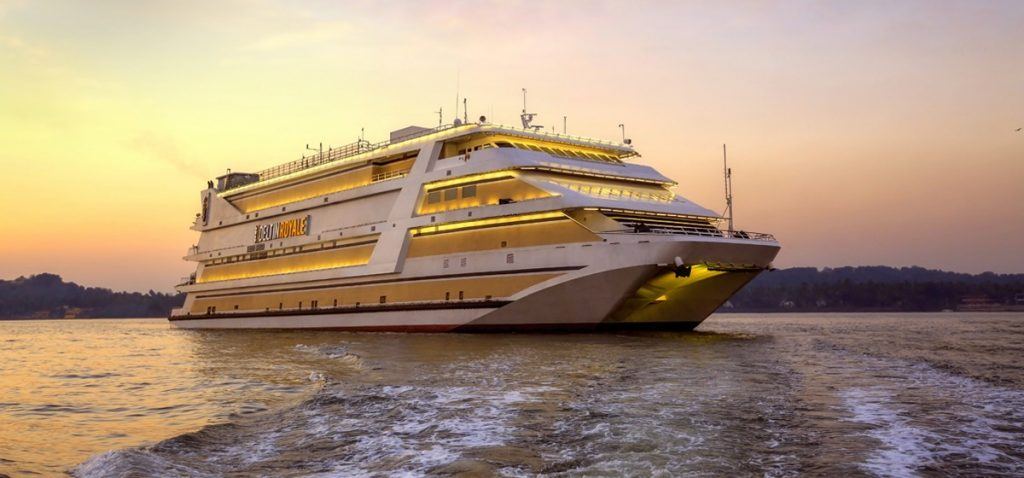 You know that when a casino is located on a small cruise ship, it's not exactly going to be the Venetian Macao. The Deltin Royale is still one of the most unique gambling experiences in the world.
The whole point of the casino is that it can ferry players offshore and into international waters. This means it does not contravene any gambling laws in India.
In terms of how small the casino is…the number of gaming tables are limited but the casino does offer a wide choice of games. Texas Hold'em Poker, American Roulette, Indian Flush (Teen Patti), Baccarat, Blackjack, Slot Machines, 3-Card Draw Poker, 5-Card Poker, Mini-Flush, Casino War, and Money Wheel are all available to play.
The entertainment and dining options at this tiny Indian casino make up for the compact gambling space.
It might well be one of the smallest operating casinos on the planet but it also remains one of the most highly-rated. Residents and tourists seem to be very grateful for the chance to gamble at a legal casino in India, despite the boat ride.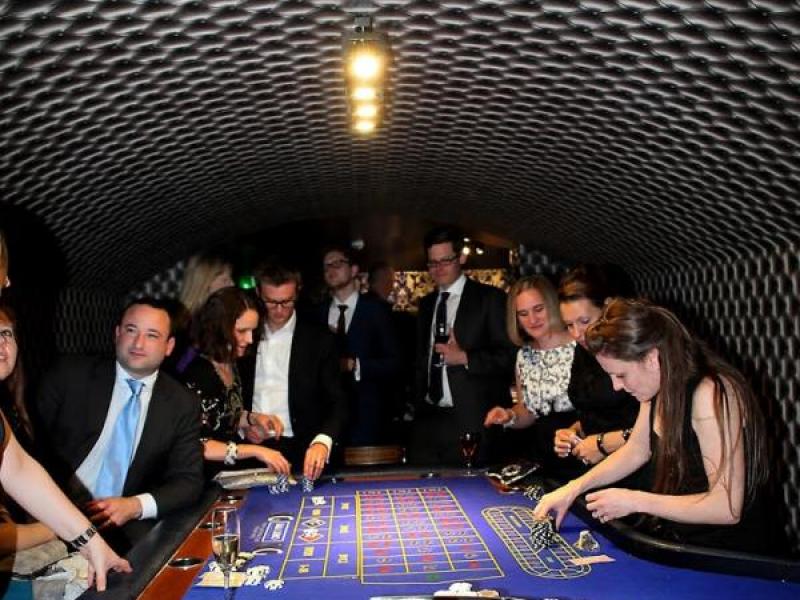 If you want to talk about the most famous casinos around, that also rank as the smallest, then you need look no further than North Cadbury Court in Somerset, England. Firstly, this casino is situated underground.
Unless you have visited Lola's Underground Casino at the Hippodrome Casino in London then your experience of gambling underground is likely to be limited. Unless by "underground" we are talking illegal. In that case, we certainly hope your experiences are limited/non-existent.
North Cadbury Court's owners made the brave decision to convert their basement into a 30-capacity casino room. Don't get too excited. The gaming potential is very restricted.
You could probably fit more table games into your best buddy's empty garage. The low ceilings mean that there is just about space to fit in Roulette, Blackjack, and Poker.
One thing can be guaranteed, there is no other casino in the world like it. We just hope they are operating with an authentic gaming licence.