How To Spend Time At A Casino Without Gambling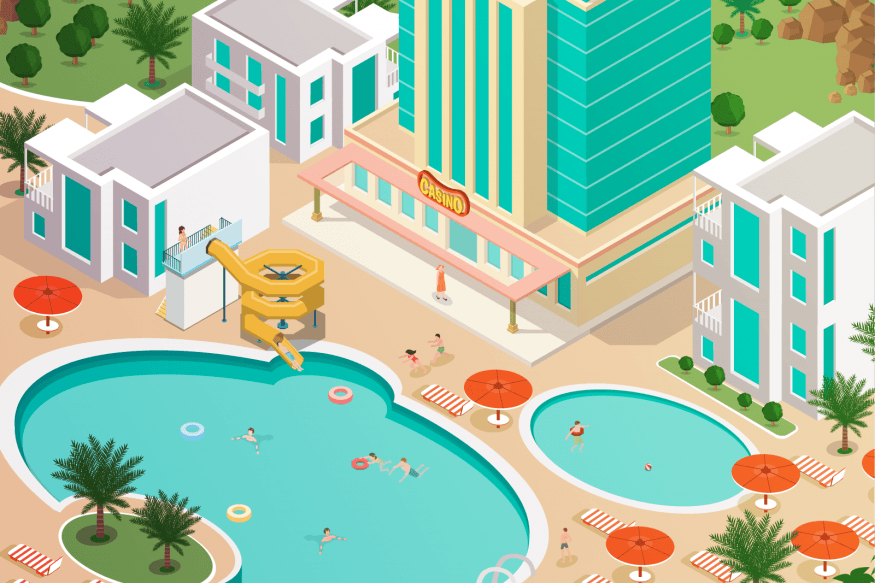 What else can you do at a casino if you're not gambling? As it turns out…a lot.
If you don't feel like pulling up a chair at the poker table or stopping by the slots, most casinos have more than enough activities and attractions to entertain even the most discerning of travelers.
Many casinos across the globe are now combined hotel complexes or resorts — and some particularly impressive examples are the size of a shopping mall (or have one), an entertainment district, or even a small city.
And there's usually something for everyone, whether you're a foodie, spa aficionado or a shopaholic. Where else can you get galleries, restaurants, swimming pools and superstars all under one roof?
So, if you're wondering how you can turn a casino vacation into a trip for the whole family, or want to mix your visit up with some fun away from the floor (when it's safe to do so, of course) — here's how you can spend time at a casino without gambling…
1. Eat Out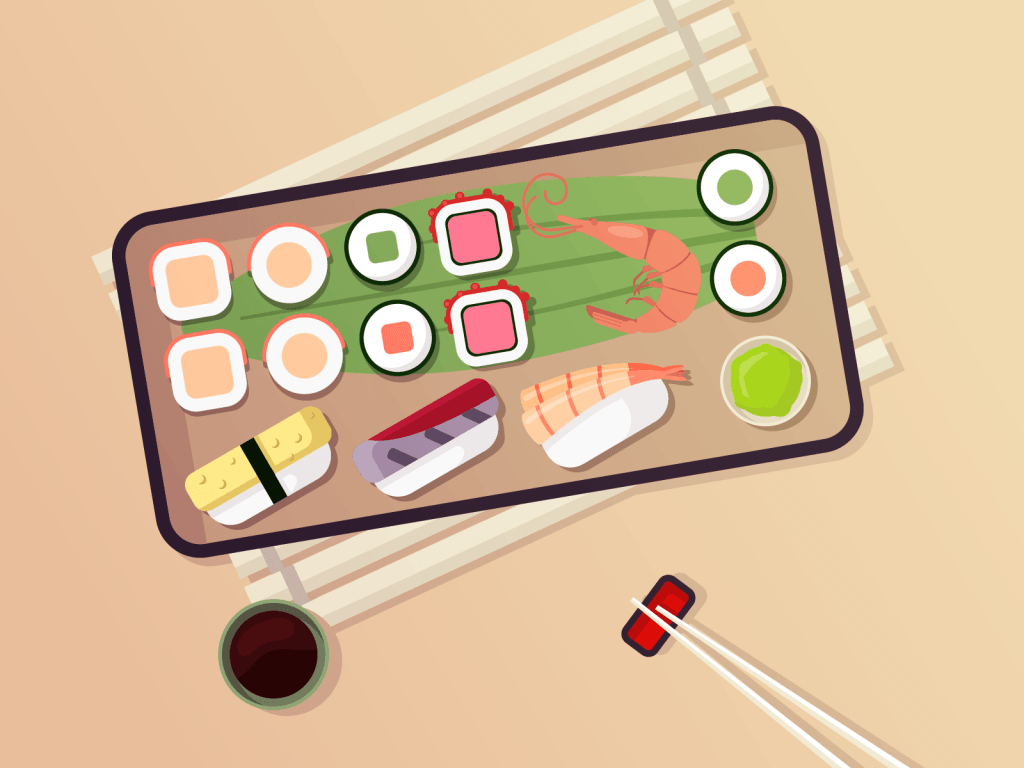 It's easy to dine around at casinos, which regularly serve up some of the best eateries in the world.
You should be spoilt for choice at any casino worth its salt, so why not go somewhere different for each of your three meals a day?
Casinos usually cater for all budgets, with restaurants for high-rollers and those who are a bit more budget conscious.
Explore the endless food courts and sample something from every outlet during your stay, get your money's worth at one of the great value buffets or visit a fine dining restaurant for haute cuisine and world-famous chefs.
Casinos with a high-brow taste for gastronomy include Caesars Palace in Las Vegas and its two Michelin-starred French restaurant Guy Savoy, and Macau's three Michelin-starred Robuchon au Dome in the Grand Lisboa.
If you're all about options, The Venetian's Las Vegas and Macau outposts both have extensive offerings, where you can feast on everything from pizza to noodles.
2. Hit The Bars
We're not advocating spending all of your time with a drink in hand, or starring in your own version of The Hangover.
But, casinos often house some of the best and most unique watering holes in their host city, offering plenty of venue variety, VIP hangouts, and probably their own range of signature drinks, which you won't be able to get anywhere else.
Bar hopping is a lot easier when it's all under one roof, too.
For example, you could spend a few fun hours just exploring The Cosmopolitan of Las Vegas, where you'll stumble across a themed barbershop bar, a bar dedicated to Mexican mezcal and The Chandelier — a multi-level crystal-ensconced wonder that doubles as an art exhibit.
So, if everyone else is kicking back at the craps tables, why not put your feet up with a glass of Champagne, a cocktail, or a mocktail instead?
3. Go To See A World-Class Show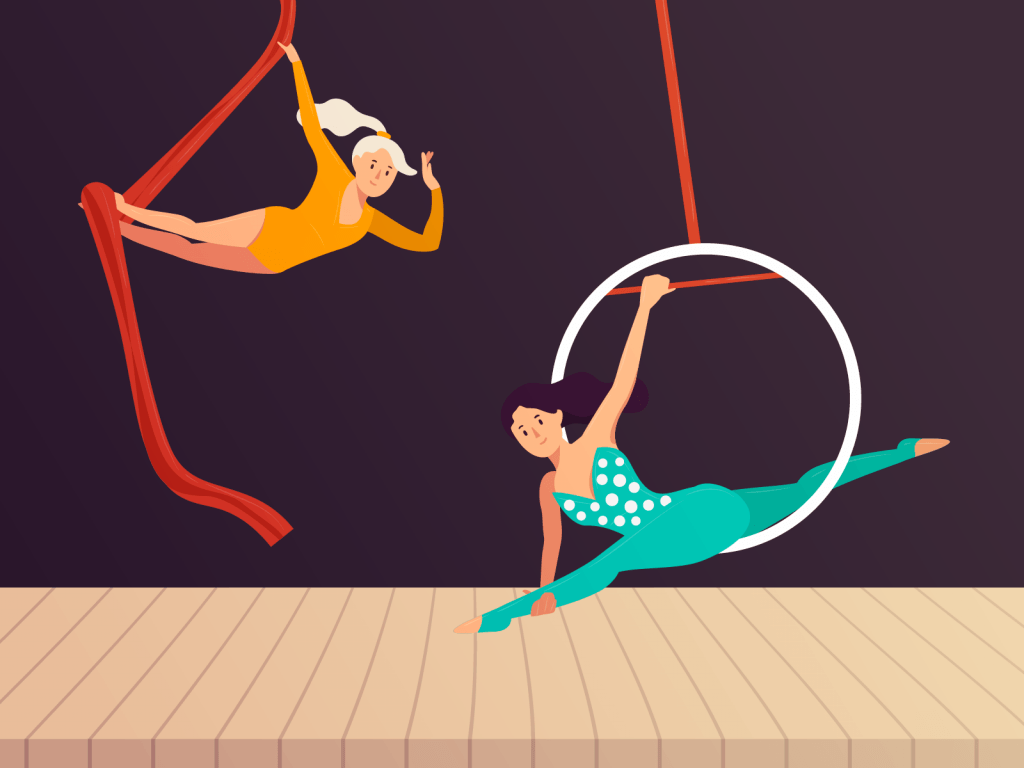 Mega casinos and their often equally large entertainment venues often draw big names from showbiz.
Casinos can be as attractive to top performers and touring shows as prestigious theatres and arenas. And sometimes they can even hold more people.
Why not fill one or two of your evenings with a show — whether you're a fan magic, musicals or comedy, there is bound to be something for you.
A quick internet search reveals a visit to the MGM Resorts in Vegas could entertain you with Cirque du Soleil packages and shows based around The Beatles, Michael Jackson and more.
It might not be Broadway, but it's close enough.
4. Listen To Live Music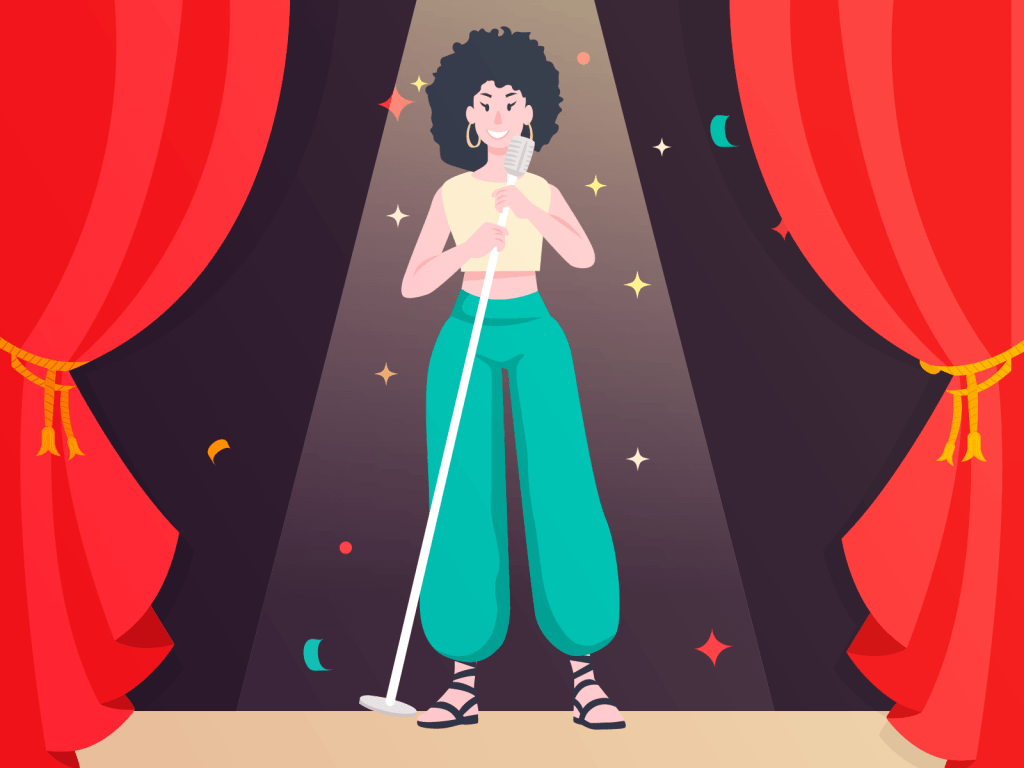 Casinos also double up as great concert venues and some of the biggest in the world are also home to facilities that can house hundreds or thousands of seats for live music.
Portugal's casino Lisboa sets the standard with a rotating stage and flexible auditorium, but WinStar Casino in Oklahoma knocks the ball out of the park with its 7,700-seater 'Colosseum'.
If you're lucky, maybe you can be part of a stadium-size crowd watching the latest superstar perform a once-in-a-lifetime concert.
Or, if you prefer intimate gigs, there's often slightly more low-key live music in the lounges and bars.
5. Stay Active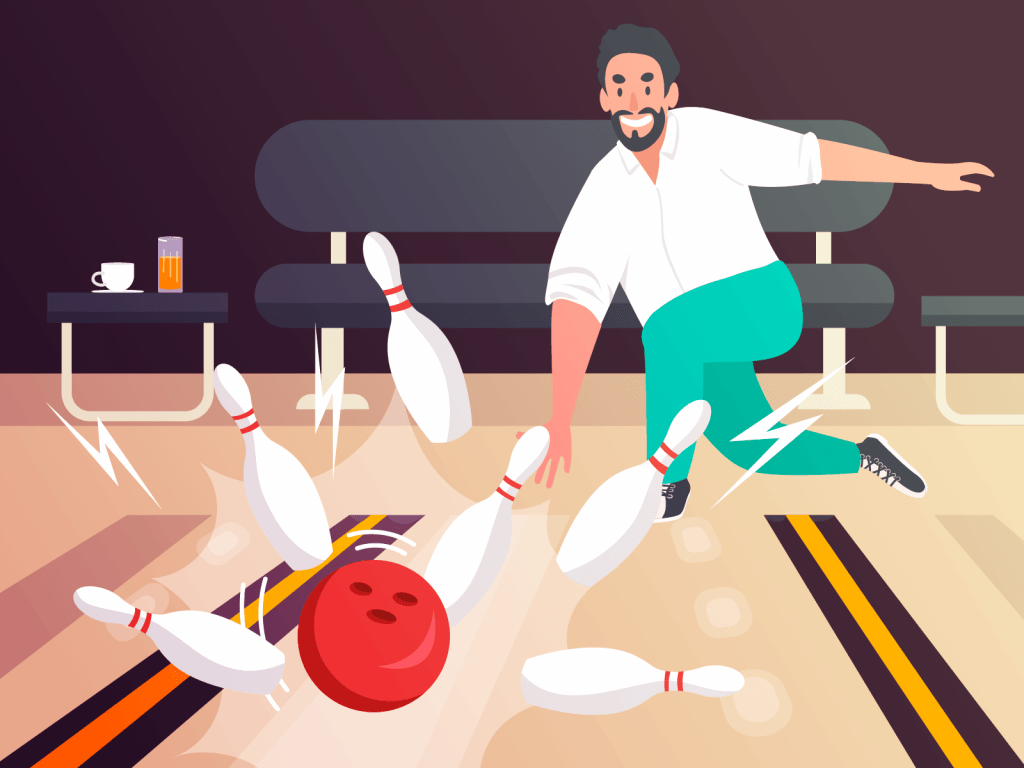 Casinos are always expanding, with the big-guns regularly trying to outdo each other in the size stakes.
But space must be filled, so you may find there's more to do on site than you first thought.
For those who like to stretch their legs, examples of fun things to do at casinos include activity offerings as diverse as zip-lining and bowling — both available at Foxwoods in Connecticut.
While golf, or access to local golf courses, often go hand-in-hand with casino trips, too.
6. Watch Your Favorite Games On The Big Screen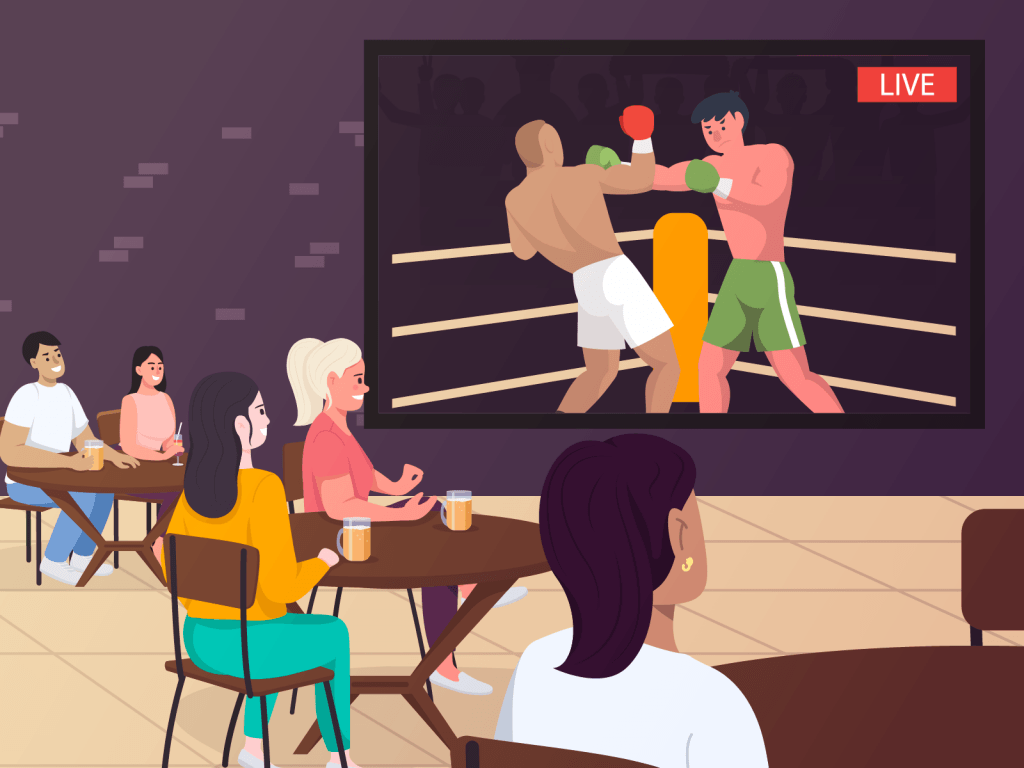 If there's a game you just can't miss, casinos are a great place to watch live sport.
From big deal Super Bowl events and fight night specials to bars with giant HD TVs screening the latest fixtures, news and highlights from the sporting sphere, you'll be covered.
Find the best seat in the house, get those nachos and game snacks ordered, grab a cold beer and revel in the fact that you get to watch for 'free' — and in a great atmosphere.
Plenty of casinos offer sportsbooks now, so it makes sense that patrons can watch the real-world drama unfold alongside their bet.
The Tap at the MGM Grand takes sport seriously, and you can watch the action surrounded by walls covered in memorabilia, and there's local brews and fried treats to match, too.
7. Soak Up The Unique Entertainment
Outlandish, eye-catching, elaborate…the top casinos in the world often like to make a statement to set themselves apart from the competition and grab a few headlines while they're at it.
This means you can get some pretty cool and unusual entertainment, and customers can benefit as the big names in the gambling world try to outdo each other and diversify.
If you're traveling to Macau, the Ponte 16 Macau casino is where you'll find an area dedicated solely to street performers and, if you're lucky, a unique 'gift gallery' featuring curious items and souvenirs from around the globe.
While, close by at the City of Dreams and Wynn Macau resorts, you'll be dazzled by live water theatre and a host of digital and visual art installations including an illuminated lake, 'Moon Jelly Aquarium', a rotating dragon and a color-changing tree.
Some of these features are tourist attractions in their own right.
So make sure to milk the novelty value, as there may be more to your destination than meets the eye.
8. Go For A Swim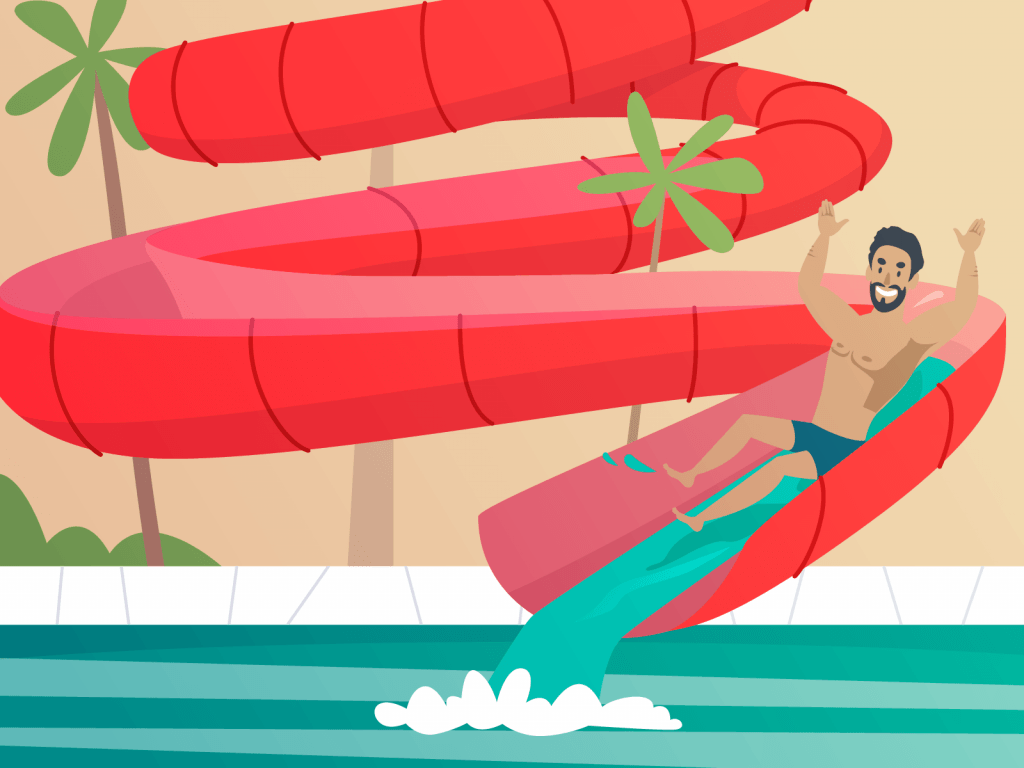 It might not be the first thing you think of when visiting a casino, but plenty of establishments have a pool, either alongside or as part of a hotel.
So take a dip, cool off and do a few laps.
Some casinos, such as 7 Clans Casino in Oklahoma, take the aquatic theme even further with an indoor waterpark that boasts a 30 ft waterslide, and a 329 ft lazy river.
If you're looking for children-friendly casino resorts, hitting the waves is great for big and little kids alike, and a great way to let off steam.
So be sure to pack your swimwear and make a splash while everyone else stays on the slots.
9. Experience A Casino Club Night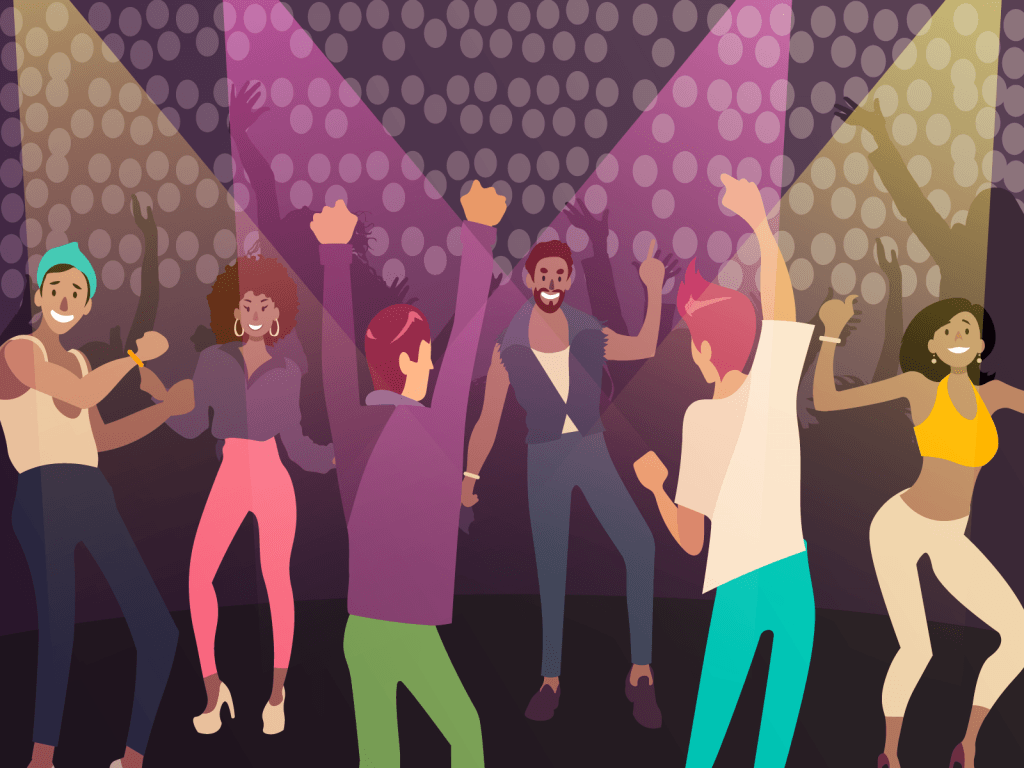 No casino is complete without a club.
Winners, whales and high-rollers often want to live the high-life and make the most of VIP perks.
But, even if you're not into gambling, you can still enjoy an exclusive experience.
Encore at Wynn Las Vegas houses two famous venues in party-central Sin City, attracting celebrities and top DJs to its 'beach club' by the pool and the world-famous XS Nightclub that grabs attention with its curved DJ booth, golden staircase and penchant for lasers.
But clubs aren't just for night owls either, as global gambling destinations are now peppered with day clubs, too.
Pool parties and private cabanas with all the trimmings are just some of the ways you can spend your day, before leaving to enjoy an early night.
10. Indulge In Retail Therapy
Another string casino complexes have added to their bows over the years is shopping.
If patrons are going to gamble, they may well win and want to spend their winnings, so why not spend them on site?
If you're foregoing the gambling, you could easily fill a day with shopping at most casinos.
The MGM Grand and its 25 shops, and Foxwoods' sprawling shopping center, are examples of destinations with a retail offering to rival the best malls.
If you don't want to splash the cash, it can be just as fun to treat yourself to a spot of window shopping, too.
11. Treat Yourself To Spa Time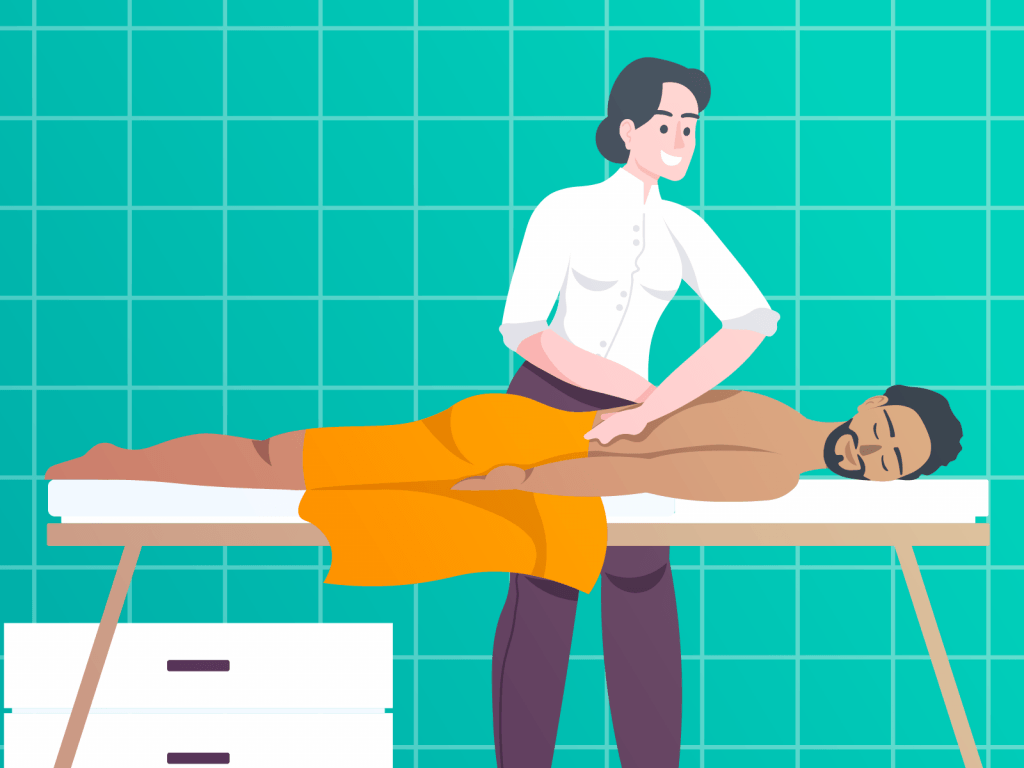 At world-class casinos you'll usually find highly-rated hotels with first-rate, full-service spas.
Casino-goers often like to unwind after a big win (or loss), so take advantage of the top professionals and wellness facilities at your fingertips.
If you're not tempted by the idea of a massage, a mud bath or a body wrap, many spas offer a day pass for a decent price.
These will usually give you access all areas to enjoy 'public' amenities like saunas, steam rooms, hot tubs, whirlpools, gyms and relaxation lounges.
If you're staying in a hotel with a spa, you may even be able to use its communal areas for a discounted price.
It would certainly be easy to while away a full day at somewhere like the Bellagio Spa & Salon, where you can pair your steam and sauna with hair and makeup sessions, and treatments from around the world.
12. Enjoy The Arts And Culture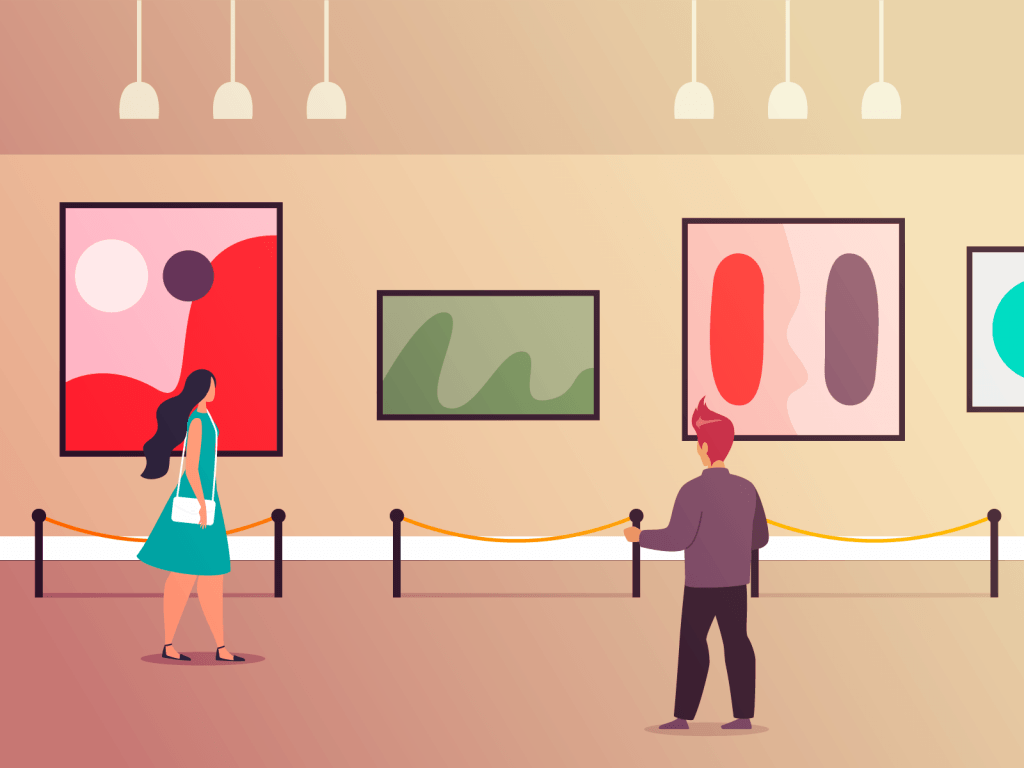 Nope, we're not joking.
Casinos can be some of the best places at which to soak up arts and culture.
Often works of art themselves, casinos are home to some extraordinary and famous architecture (think The Venetian Macau, themed around Venice's canals).
It's worth taking a tour if there is one, or simply strolling around yourself armed with a floor-plan and a little history.
If it's art that interests you and you're staying at a big-name casino, you're bound to stumble upon some fascinating collections, independent galleries and even rare originals.
Money attracts high-end art and vice-versa, with the Casino Lisboa's contemporary art gallery, and The Bellagio's Fine Art Gallery and Picasso restaurant just some of the places culture vultures can get their fix.
Quick Tips For Non-Gamblers Heading To The Casino
Plan Ahead — check schedules and find out what shows and concerts will be showing while you're visiting. You don't want to miss out on that gig of a lifetime by being last minute.

Reserve A Table — you'll be gutted if you miss out on a Michelin-starred menu by turning up as a walk-in without a booking.

Play The Part — just because you're not gambling doesn't mean you can't mix, mingle and make the most of your luxury surroundings.

Double Check — if you're not staying at the attached hotel for the spa you want to visit, make sure you check which days it's open to the public. Don't be left ruining your itinerary after being turned away on a 'guests only' day.

Do Your Research — if you're bringing the kids there are plenty of casinos out there that offer dedicated play and games areas, as well as baby sitting services. But never assume.

Take Your Time — casinos are filled with people from all walks of life, and from all over the world. So there's nothing wrong with doing a little people watching.

Sightsee — you don't need to stay confined to the casino. Let your companions get on with the gambling and check out the local area. Some of the most famous casino cities also happen to be some of the coolest places on earth.
Related content: