Top 10 Airbnbs in Las Vegas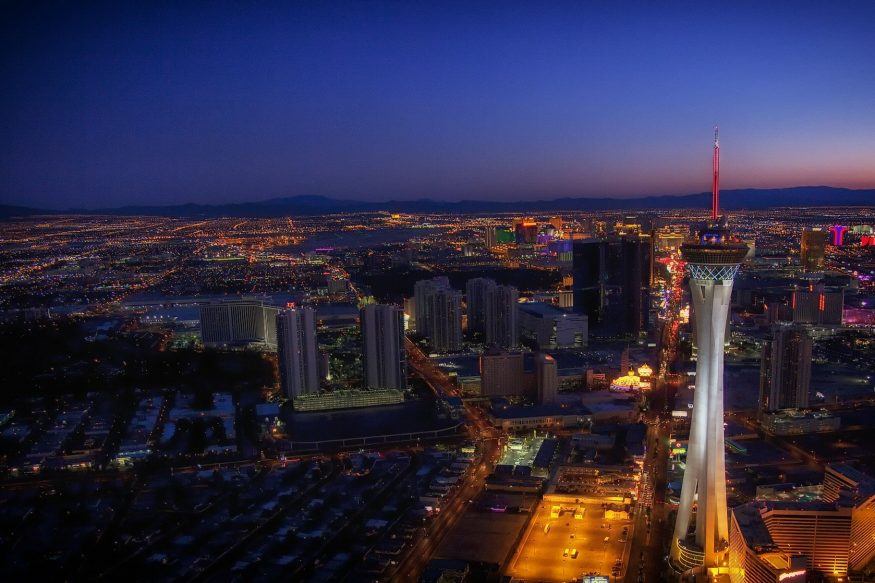 For a long time, it was believed that Airbnb would never "crack" Las Vegas. Why stay in someone's converted garage when you could enjoy all the glitz and glamour of The Strip?
While plenty of visitors prefer the luxury experience found at the hotels Sin City is famous for, there are myriad other reasons why someone might opt for an Airbnb. Whether you're traveling as a family, or you simply want to make your own breakfast before hitting a business convention, an Airbnb can be even more comfortable than a high-end hotel.
During CES week, 180,000 visitors descend on the city, with Las Vegas hotels only offering 147,500 rooms. But with cool accommodation offered by homes that are required by the city to be fully licensed and vetted, you can get a truly worthwhile experience from a Vegas Airbnb. Here are the best Airbnbs in Vegas, for every type of visitor. 
Best for: Budget-conscious groups. With room for multiple couples or families, you can all visit Vegas without spending a fortune.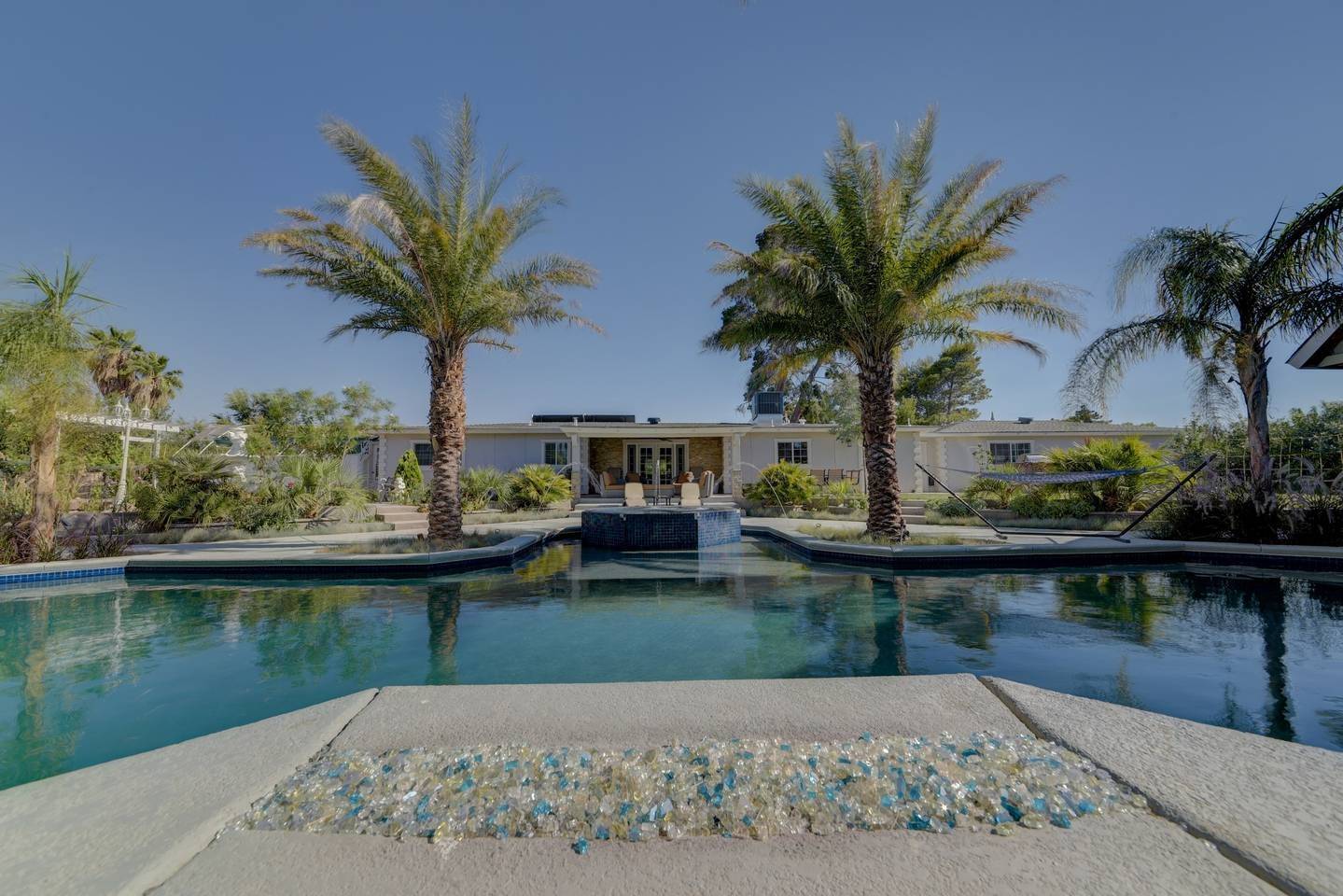 Get the whole crew together when you head to Las Vegas. This villa has four bedrooms with king and queen sized beds, making room for 8 adults. Add to that the couches and rollover beds and you can bring an additional 8 kids under 12. There's a 10-foot-deep pool with a diving board, jacuzzi, ponds, fountains, waterfalls, a fruit garden and even a hammock. Plus, you can use the full kitchen and outdoor BBQ area.
Best for: Split groups, where only some of the people on the trip are excited for the casinos. It's really close to the Strip, but offers a great place to chill out if you don't want to gamble.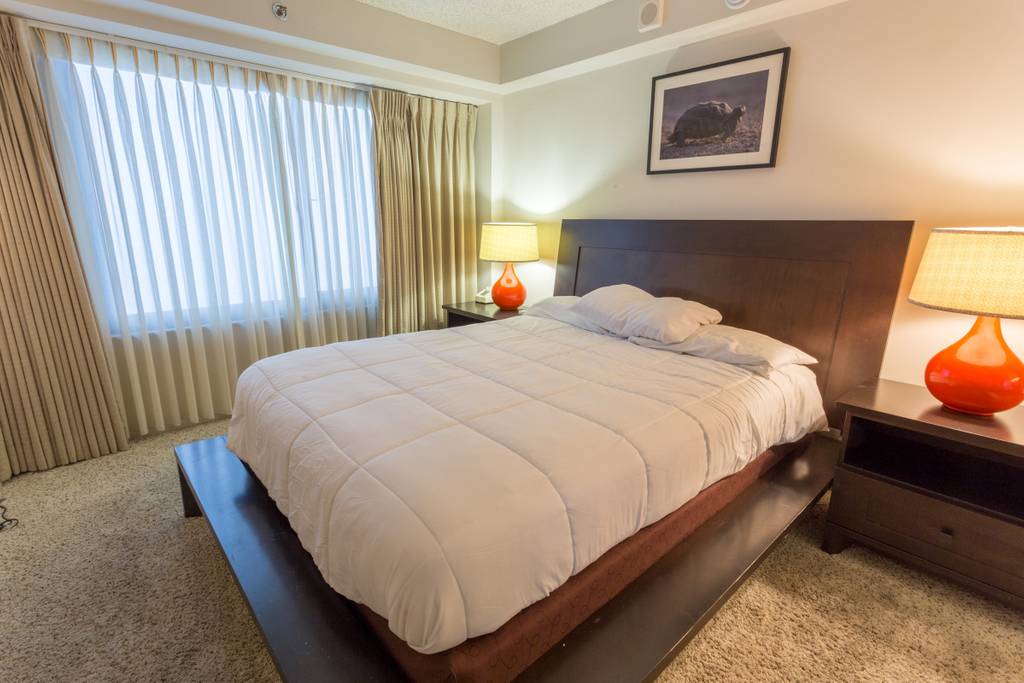 At $89 per night for the full apartment, you'll get the whole place to yourself for a steal. The apartment is in the Jockey Club Ascot Tower, a residential section connected to the hotel via an elevator. You'll get two bedrooms and two baths, plus extra couches and fold out sleeping areas, as well as a kitchen, WiFi and free parking.


Best for: Couples' getaways. Whether you want to head to the Strip or Red Rock Canyon, you can do it all from this lovely home.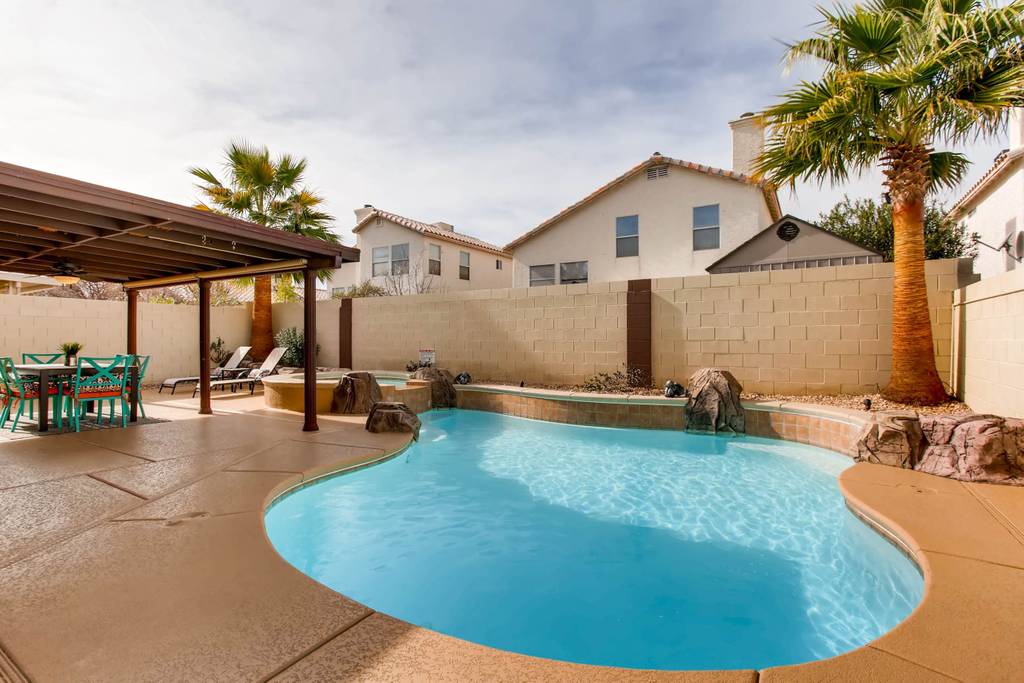 Pay $147 per night to stay in this stylish private house with two bedrooms and two baths. This place has a heated spa, HDTV with Roku, BluRay player and even a gas fireplace. The kitchen has everything you need to cook up a storm, or you can hit any of the nearby restaurants and stores if you prefer. Did we mention there's a pool, too?
Best for: Budget-conscious travelers. Whether you're just in town for a conference or you've come to see a show, this spot has everything you need without denting your bank account.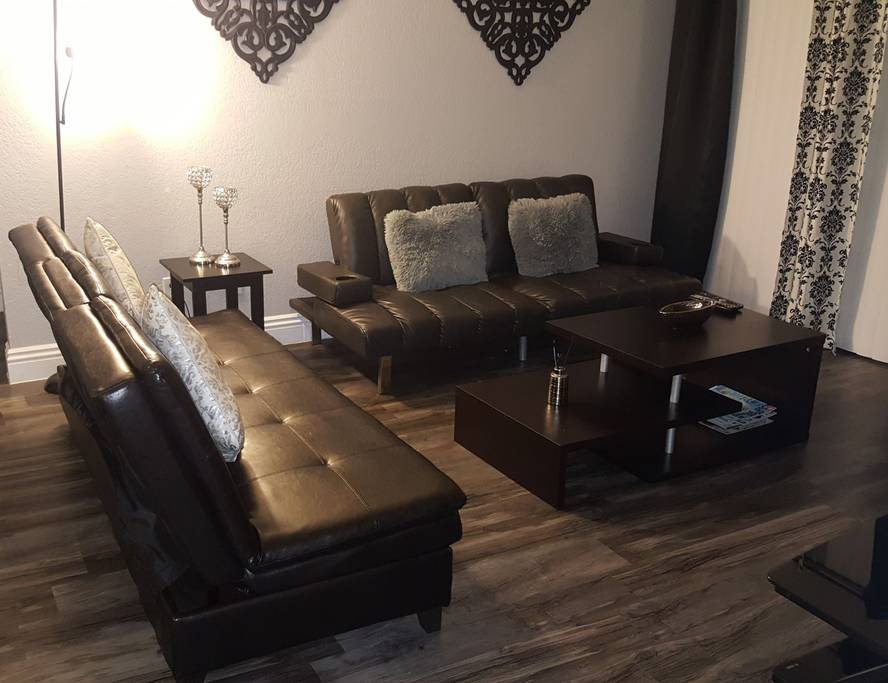 At just $75, this two-bedroom, two-bath condo is a steal. You can make your own breakfasts in the full kitchen before hitting the town for the day or come home and relax in the enormous bathtub. This home away from home is close enough to The Strip that an Uber will cost you only $10 or less.
Best for: Families or couples seeking the resort experience, without the resort fees.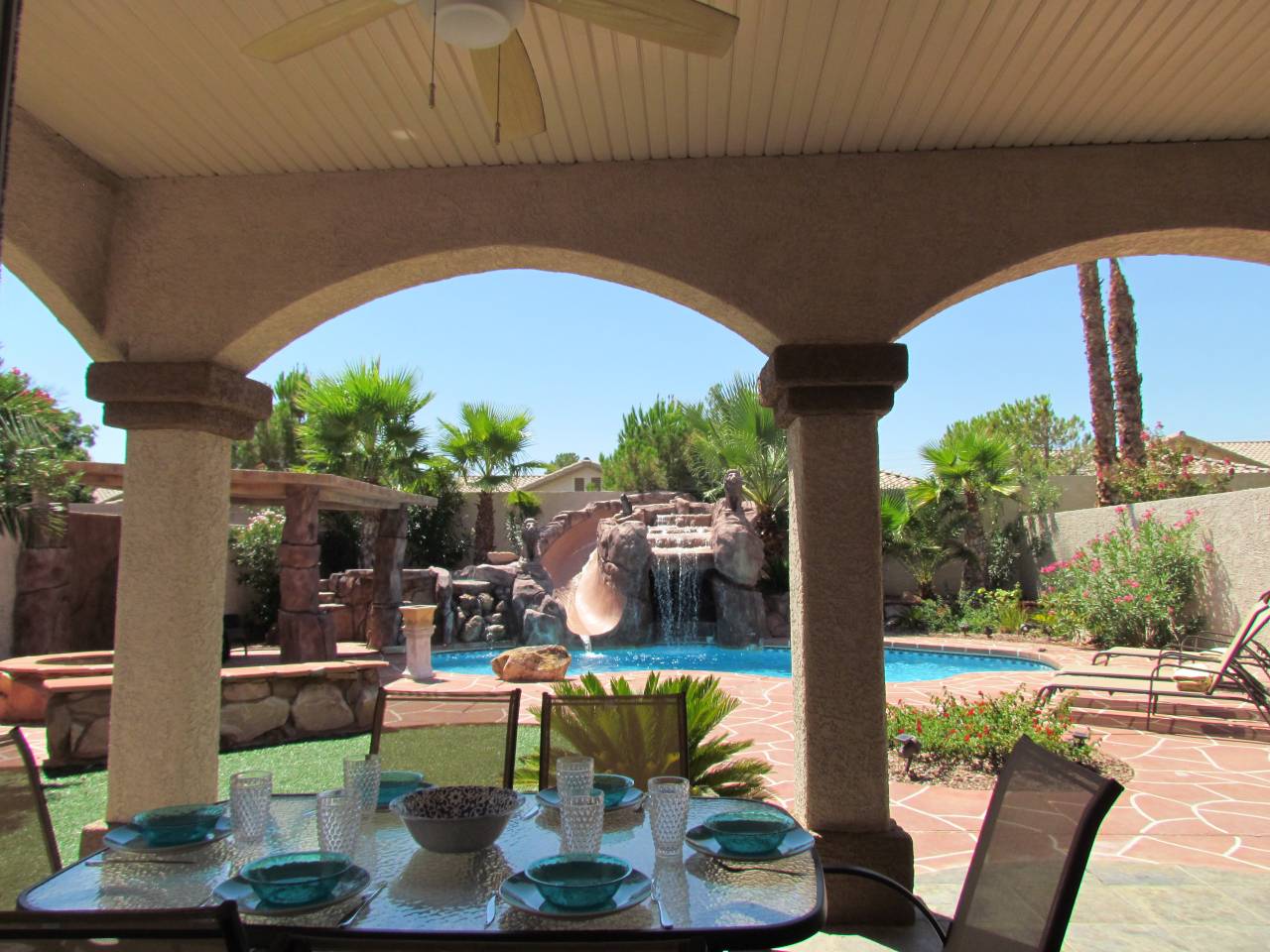 You might wonder why you'd pay $240 per night for an Airbnb in Las Vegas. But this beautiful 3-bed house is fully upgraded and equipped with everything that you might want or need. The backyard is luxurious, with two covered patios, a lush pool area and even a water slide.
Best for: Convention visitors or business travelers. As a studio, you won't get much privacy so it's best for those traveling alone.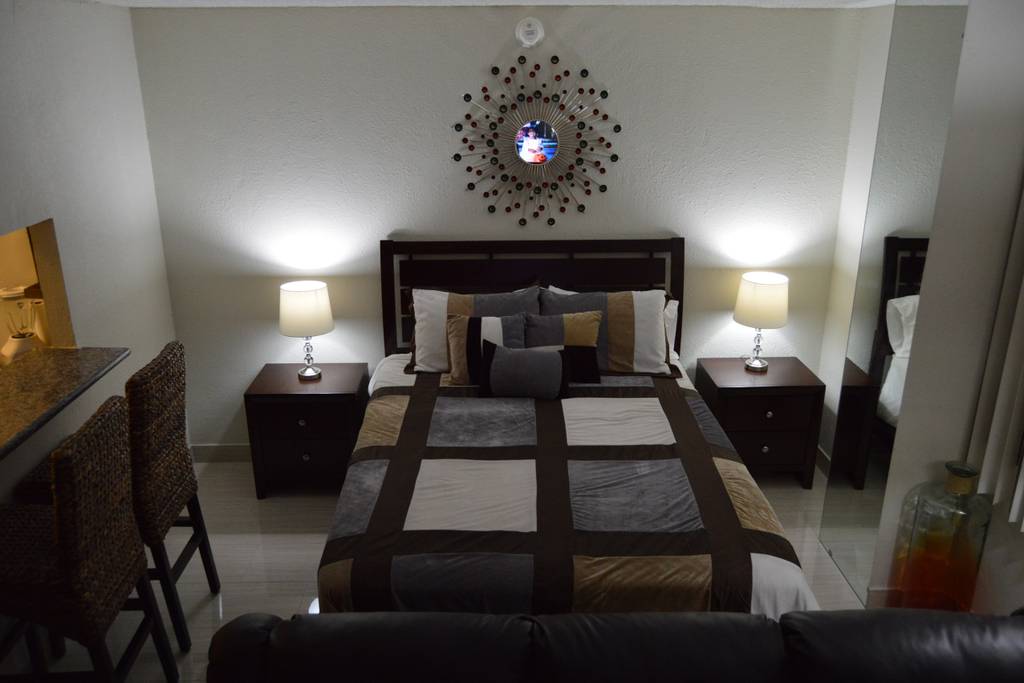 A luxury high rise apartment for $59 per night, this secure building with a doorman is an easy choice. Free parking, a kitchen and even a k-cup coffee machine, this studio apartment has everything you could need. Plus, it's just a short walk or ride away from the Convention Center and the Strip.
Best for: Couples or single travelers who want the best of both worlds.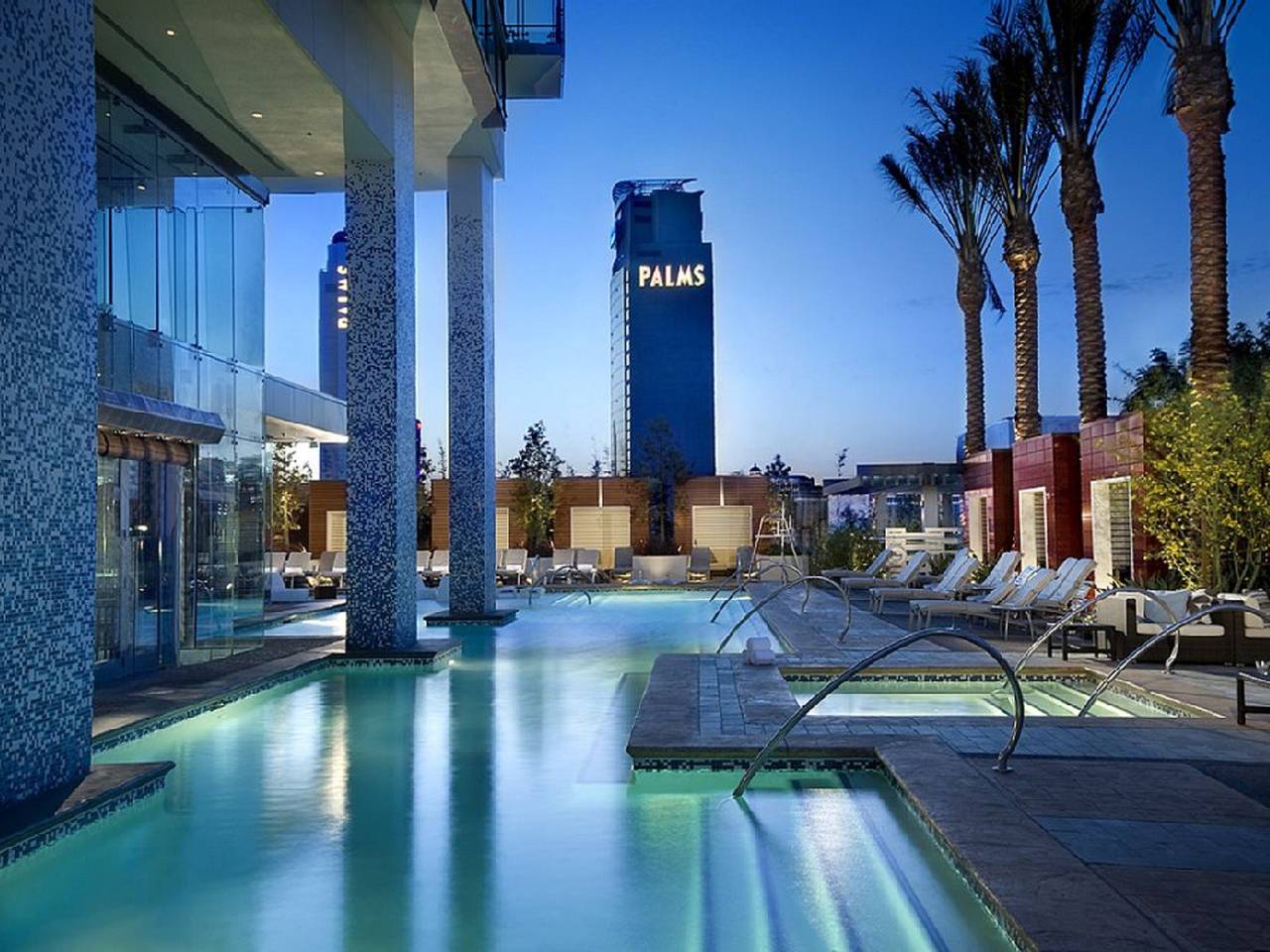 Palms Place is a luxury building attached to The Palms Casino. As a result, you get all the luxury you'd expect staying on the Las Vegas strip, but with the extra comfort and quiet of your own apartment. You'll get access to the gym and pool, as well as an amazing view from your balcony.
Best for: Couples or families seeking to explore the quieter parts Vegas has to offer.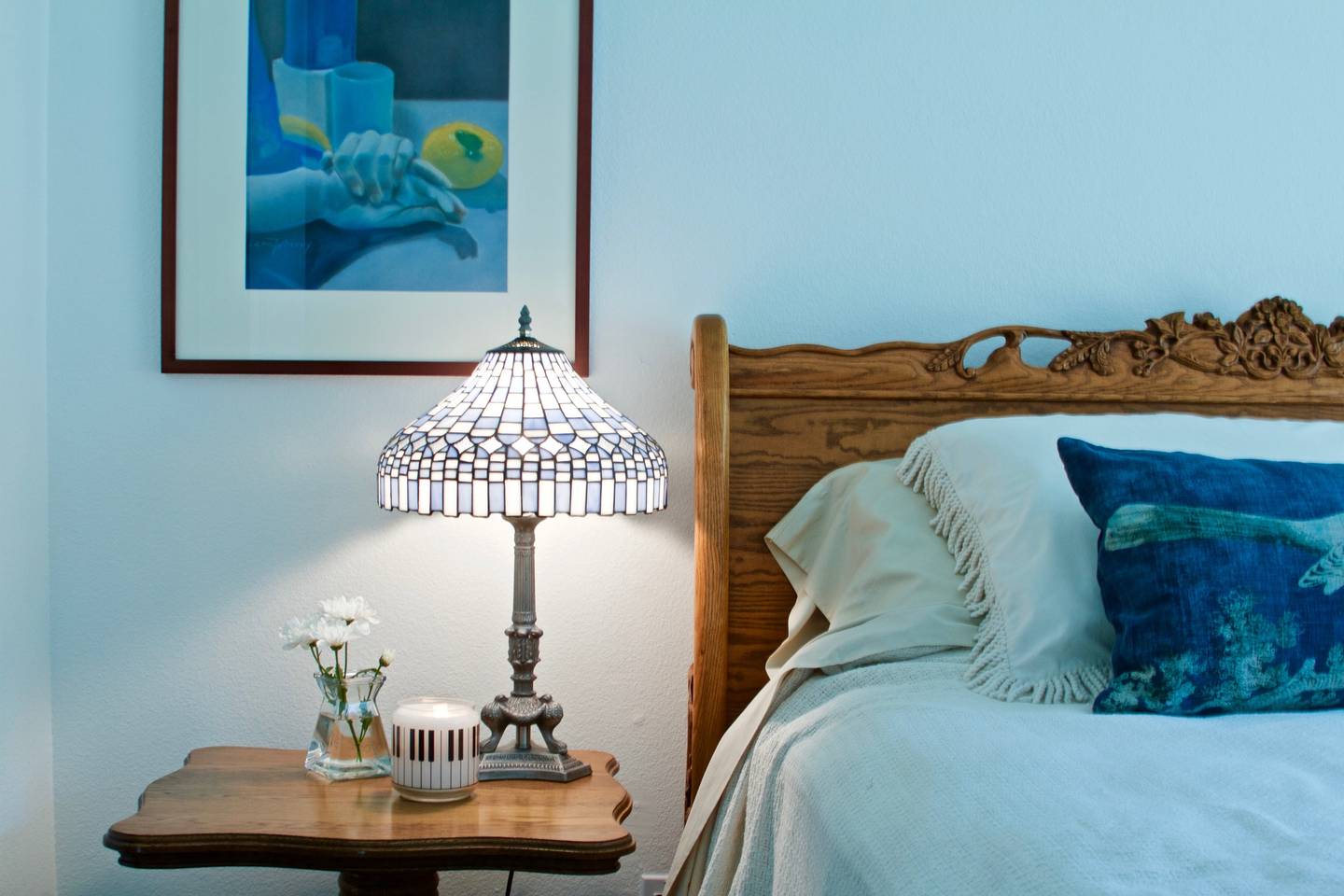 While the Strip is frenetic and fun, sometimes you need a break from it. Las Vegas has much more to offer than those short miles of casinos and hotels. This quirky apartment will let you enjoy the parts you like of Las Vegas, and then escape it when you're done. At $53 per night it's more than affordable, and we love its homey feel that you don't get with the hotels on the Strip.
Best for: Families or groups of friends who enjoy indoor and outdoor entertainment together.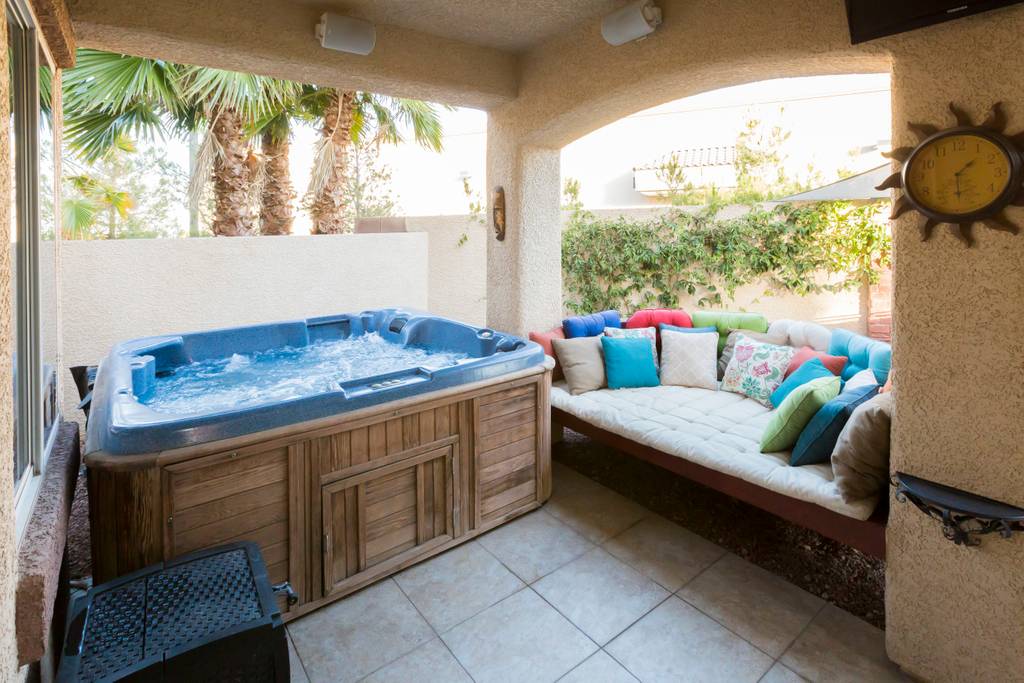 This full house has four bedrooms and 2.5 baths, accommodating up to 10 guests. Whether you travel as two families or a group of friends, it's an ideal spot to use as base. There's a full kitchen and covered outdoor area complete with hot tub, fire pit and more. When you're excited to hit the casinos or see a show, it's only a short ride away, as are the many national parks.
Best for: Groups of business colleagues, families or budget-conscious friends.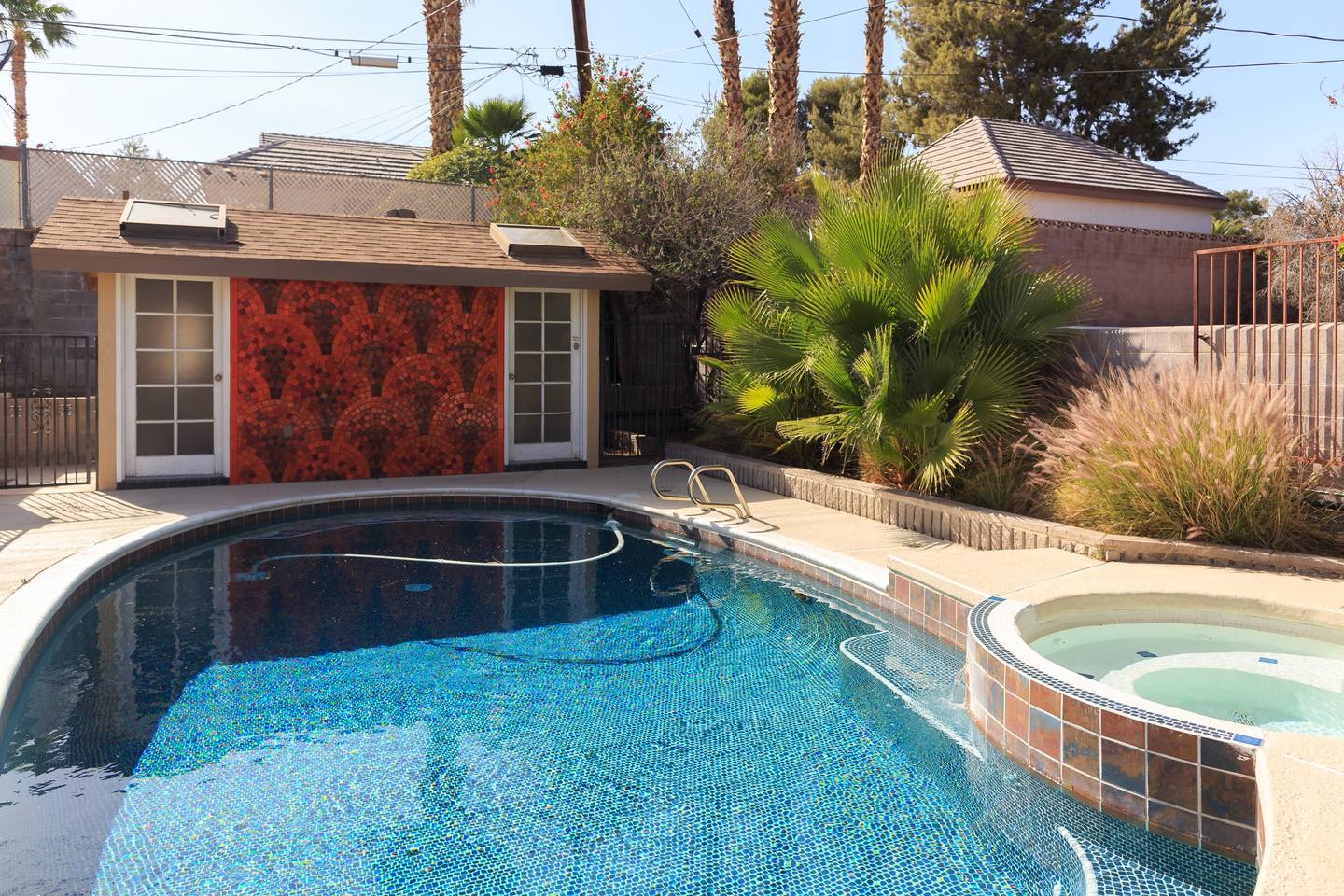 A single-story 2,200 square foot home, you can enjoy a fully remodeled and upgraded experience. Three bedrooms and three bathrooms make it perfect for a group of business travelers or a family or two. At only $89 per night, it's a truly affordable place to stay, giving easy access to nearby casinos or the exciting downtown district.
Want to know exactly how much a night out in Vegas costs? Use our handy Vegas nightclub calculator here to compare the cost of a night out at different clubs around Sin City.
NB: Airbnb prices cited are the prices available at the time of writing.