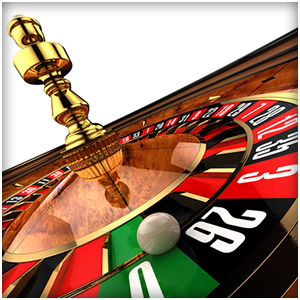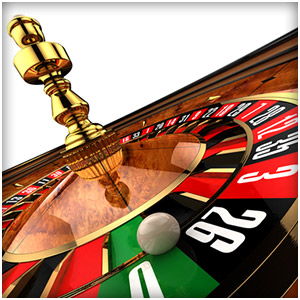 Online gambling sites operate in an increasingly competitive environment, which has internet casinos scrambling for your business.  Aggressive bonuses and player incentives are used to lure poker players and online table game enthusiasts.  The practice stands as another contrast between online games and their brick and mortar counterparts.  Live casinos extend comp rewards, but they pale in comparison to aggressive internet promotions that put real dollars into player accounts.
True to the adage, you are not going to get something for nothing, but once you meet the conditions required to claim an online casino bonus it is the closest thing you'll find to free money.
Welcome Bonuses
Sign-up bonuses, deposit bonuses and welcome bonuses are cut from the same cloth; they are one-time incentives that offer first-time players a percentage match for depositing money at an online casino.  The marketing strategy pledges real money additions to player accounts, provided certain terms are met.  Usually, claiming a welcome bonus is tied to a wagering threshold that must be met before bonus cash is recovered.
"Bonus hunters" prey on generous casino offers by gaming the system to maximize free money bonuses before bolting from the sites that grant them.  As a result, there is no standard bonus program; it's up to you to find the best casino bonus offers – with realistic terms that can be met.
Recover Your Online Casino Bonus
The most important first step for any online bonus-seeker is to know what he or she is getting into.  Read the fine print to understand the terms and conditions attached to sign-up bonus offers.  By splitting hairs, you'll land in the best programs for your online routine.
If your bonus requires you to play a preset number of hands, or wager a designated dollar amount, your preferred strategy is to move the recovery process along as quickly as possible.  Playing multiple tables serves the cause as an easy effort toward rapidly fulfilling your bonus requirements.  Playing more than one table also accelerates your learning curve, by logging table hours exponentially.  Diversity opens up when your attention isn't focused on the same old games, and allows you to master a variety of casino options.
Tournaments provide built-in high stakes for players who need to play quickly.  Some generous welcome bonuses have time limits attached, so it's all or nothing trying to claim your reward.  Staying alive in a tourney is a great way to extend your wagering to meet the required thresholds – before your time is up.
It makes sense to maximize your sign-up bonus by making the largest allowable initial deposit, but it is also important to note that the richer the welcome reward, the more stringent the requirements for recovering it.  Sites that offer to triple your first deposit do so at the price of impossible restrictions that keep bonuses just out of reach.  Playing in games with higher limits effectively accelerates your wagering levels to meet demanding bonus terms.
Follow the protocol for claiming your bonus.  Some sites direct you to specific we pages that allow you to claim your bonus – others do it automatically.  And look for limitations on the amount you may cash out.  Some sites place a cap on the amount of money you are allowed to win with your bonus credits.  Online casinos also restrict eligibility for certain games, which don't apply to your bonus requirements.
Online casino bonuses provide significant incentives that are not available in live casinos.  Maximize your bonus benefits by distilling restrictions and requirements into achievable recovery strategies.