Introducing Sports' Best Paid Referees
Referees – can't live with them, can't live without them. No matter what sport you follow, it would cease to exist in its current form without the neutral governing of a referee. Yet they receive so much abuse.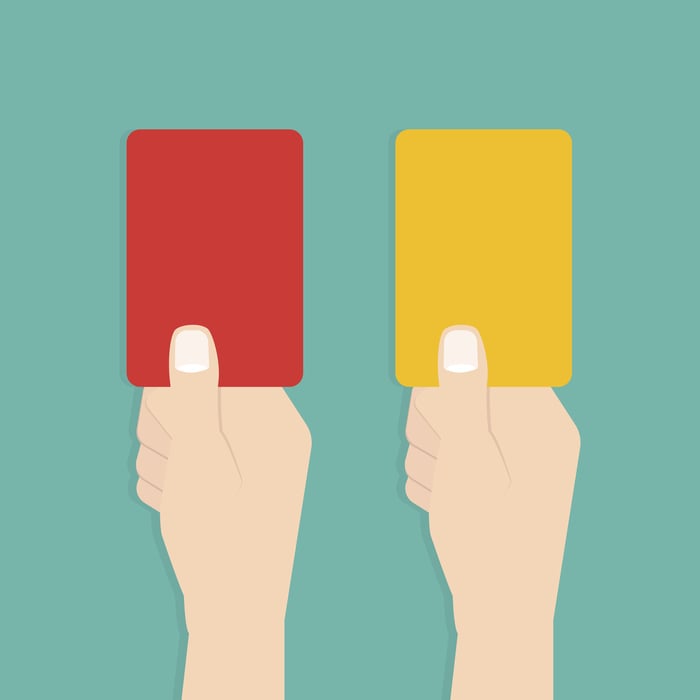 Being a referee could possibly be one of the toughest jobs around but does the pay and prestige represent the difficulty of the job?
Here's a look at what the best paid referees in sports earn.
FIFA Referee ($650,000)
The life of a soccer referee is one that is never easy. Every game they are subjected to obscene gestures and torrents of abuse from spectators, verbal onslaughts by players, and critical analysis by pundits.
Soccer referees are criticised for not spotting an incident during real-time that pundits have only just picked up on after reviewing the action at 1/10th the speed and on the 5th viewing. It's a cruel profession but there are clearly those willing to do it.
A top ranking FIFA referee is generally considered to earn roughly $260,000 per year by officiating domestic matches and continental tournament games.
However, the game changed earlier this year when Premier League referee Mark Clattenburg signed a deal with the Saudi Arabian FA worth an alleged $650,000 per year.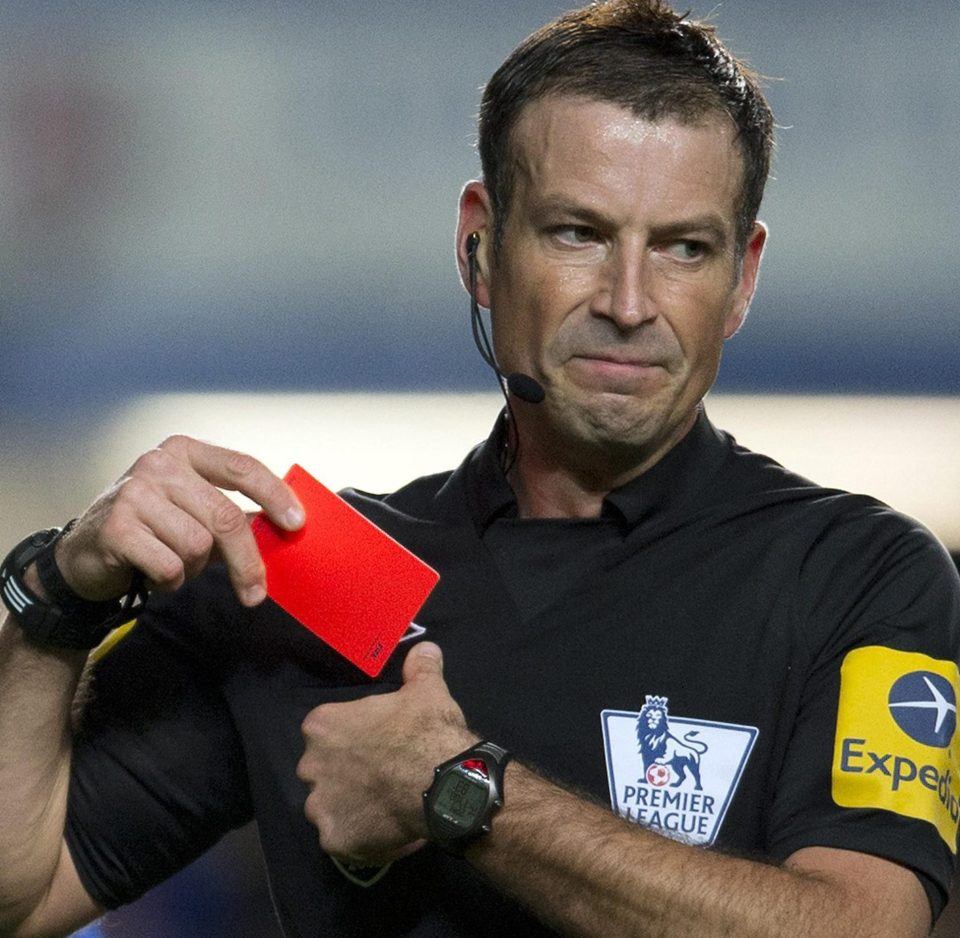 Clattenburg simply had to officiate matches in Saudi Arabia. It was a record income for a professional soccer referee and has helped make Clattenburg the highest-earning referee in any sport in the world.
Compare that to the referees on the National Group list of referees in the UK, including a number of the estimated 1,000 female referees active, that earn just $23,000 a year. It shows the gap not only between the top earning refs and the rest but also the men and the women.
NBA Referee ($550,000)
Referees are almost as famous as the players themselves in the NBA. Some of the most iconic referees over the years are still fondly remembered.
The likes of Mendy Rudolph, Richie Powers, Bob Delaney, and Dan Crawford are names synonymous with the sport. Nowadays, it is Monty McCutchen who is considered the best of his class.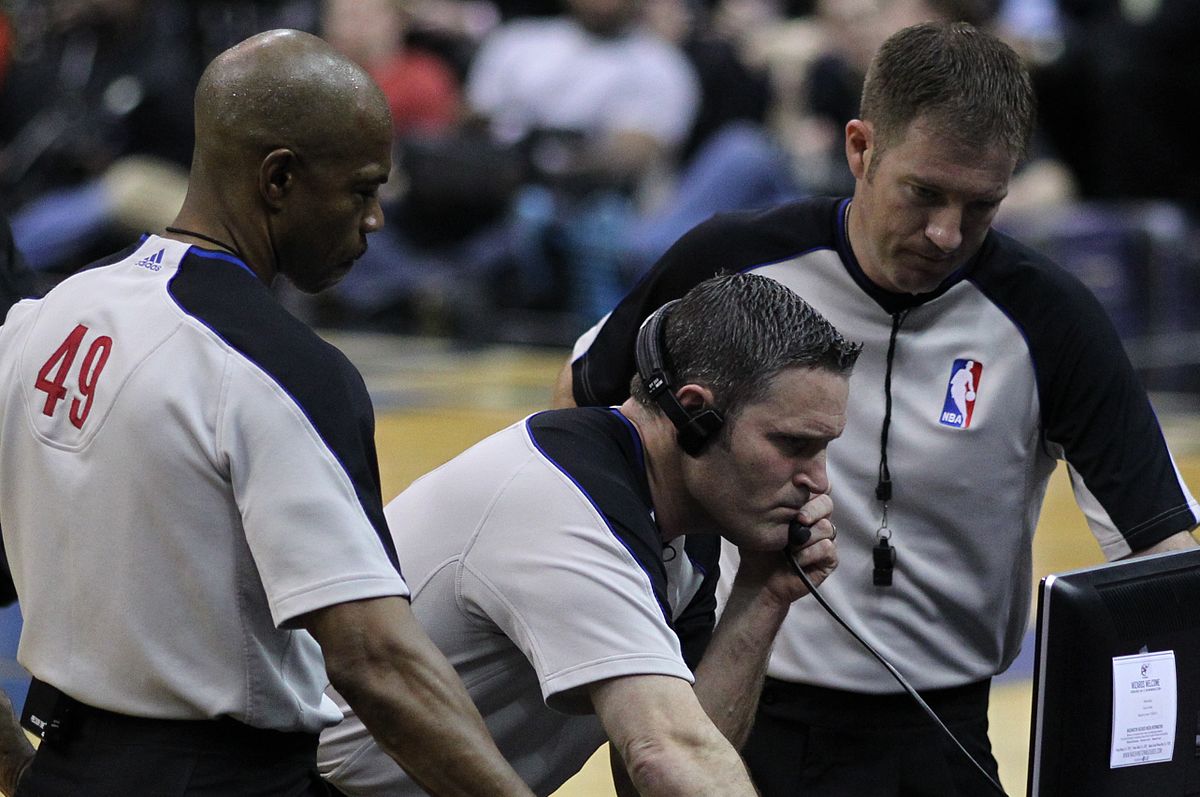 McCutchen has worked in the NBA since his maiden season back in 1993/94. He is currently in his 21st year as an NBA referee. He has officiated in 1,181 regular season games, 97 play-off games, and 9 NBA Finals games including the epic third game between Golden State Warriors and Cleveland Cavaliers in 2017.
It is estimated that a top NBA referee such as McCutchen can expect to earn roughly $550,000.
Considering the top earner in the NBA is Cleveland Cavaliers small forward LeBron James at $31 million per year, it only seems a fair wage for an NBA official.
NHL Official ($360,000)
Ice hockey is widely seen as a minority sport in a lot of countries. In fact, unless you are American, Canadian, Russian, German, or Scandinavian it is a sport that struggles to draw in big crowds.
The NHL has always had a committed fan base amongst its franchises though. Television broadcaster NBC confirmed that live NHL games averaged 475,000 viewers. Clearly, the governing body understands that to maintain a successful sport it needs to keep its officials happy.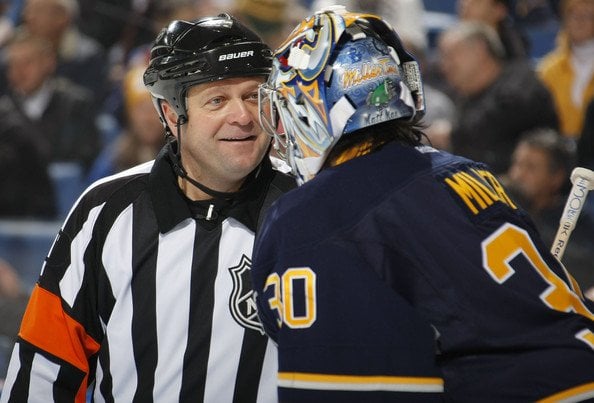 The highest earning players in the NHL for the 2017/18 season are Patrick Kane and Jonathan Toews of the Chicago Blackhawks. Both players will earn $13.8 million a year. The team salary cap is $75 million and no single player can earn more than $15 million.
It's sensible budgeting by the NHL. So it is only fair that the important officials on the ice earn a decent wedge.
A top-earning NHL official such as Canadian Dan O'Halloran can expect to earn up to $360,000 per year. Probably deserving for a 10-time Stanley Cup official and an individual that officiated at the 2010 Winter Olympics in Vancouver.
MLB Umpire ($350,000)
"Strrrrrrrike three! You're outta 'ere!". Yeah, being a Major League Baseball umpire is easy right? Ha, maybe not so much.
The average top-earning MLB umpire can potentially rake in $350,000 per year. It might seem like easy money if you love your baseball but these umpires have to deal with stress levels that are on another planet. Remember, this is a sport that has the eyes of the world on it for the famous World Series.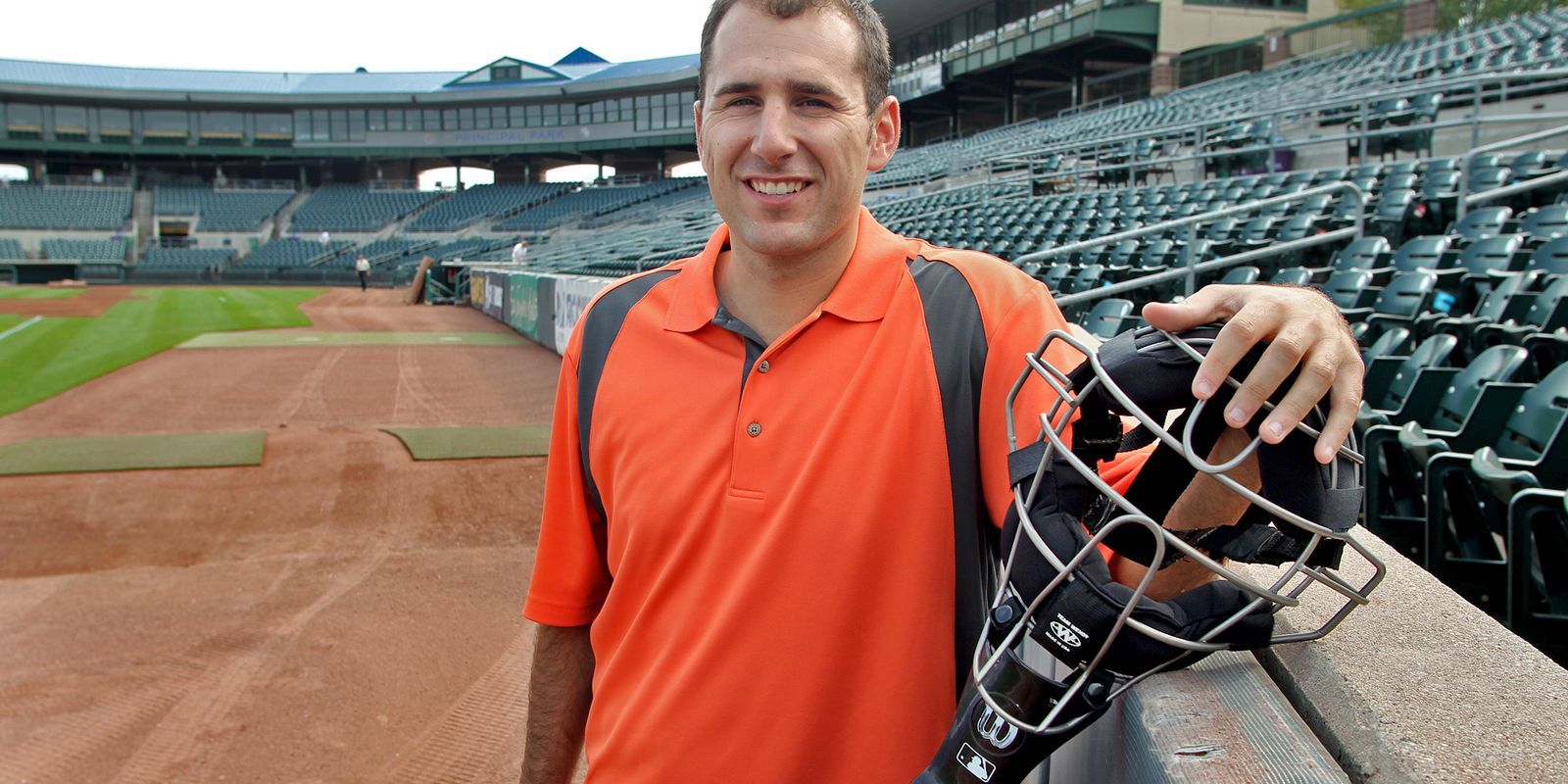 Interestingly, salaries in the MLB are not outstanding compared to other sports. Bar the odd superstar name, the average wage for an MLB player is $4.4 million.
OK, so that's a lot of money to you and I but when you consider the top-performing umpires such as Mark Ripperger, Pat Hoberg, and James Hoye can earn up to $350,000, baseball provides one of the smallest gaps in pay between its players and officials.
NFL Referee ($200,000)
In what is undoubtedly the most surprising statistic is that NFL referees earn the less out of all referees in the major US sports.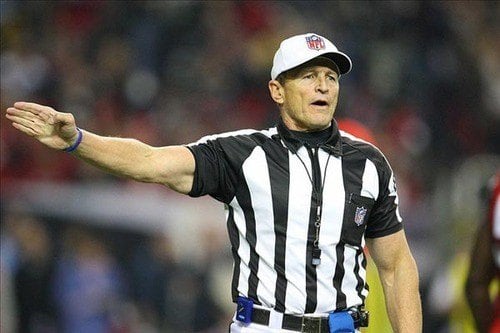 The 2012 NFL referee lockout was a dark time for American football. However, it truly showed the value of having the best referees officiating the best players in the country. Some of the mistakes from the replacements had a huge negative impact on that season.
The problems reached a peak in the notorious "Fail Mary" incident in the Green Bay Packers versus Seattle Seahawks game.
Amazingly, the highest-earning NFL player, Baltimore Ravens quarter-back Joe Flacco, takes home approximately $24.55 million per year. The most experienced NFL referees like Walt Coleman, Jeff Rice, and Ed Hochuli can only hope to bring in $200,000.
This represents one of the biggest gaps between officials and players in sport. Still, $200,000 a year shouldn't be sniffed at.
If you want a piece of that money pie then just become certified as a referee with your local organization. Referee local, college, and semi-professional games. Then with enough experience you might get your shot.
Sport is dead without referees. That should never be forgotten.