Sports' Best Paid Referees Revealed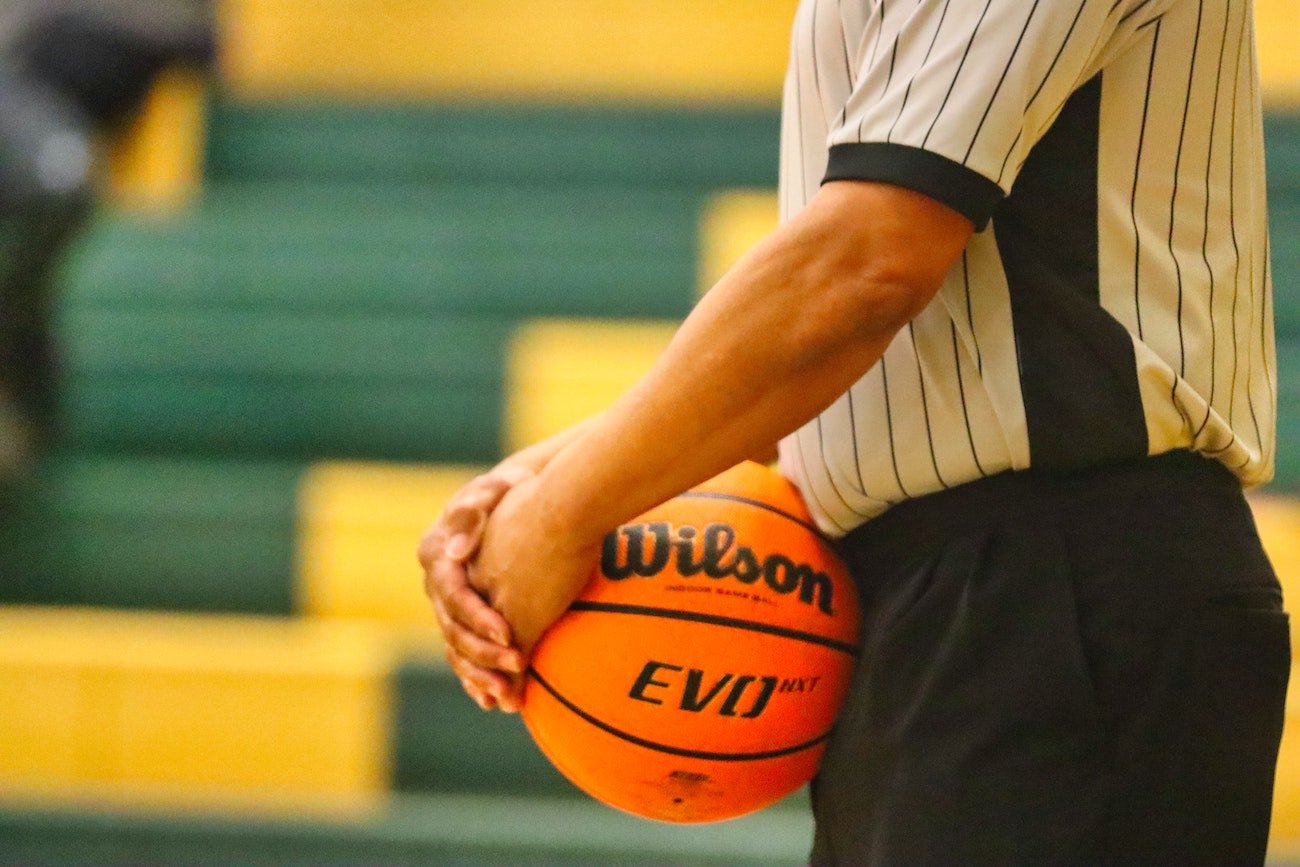 Who would want to be a referee? Is the constant abuse from fans, players, and coaches worth it?
Well, actually, yes. It turns out it is.
Elite sport is big business, so it's only fair that the men and women tasked with keeping global sporting superstars in check get paid accordingly.
But how much do the officials in different sports get paid? And which referee is the highest paid in the world? Keep reading to find out.
NBA Refs Fly High
The highest-paid referees of any sport are those in the NBA, the world's biggest basketball league.
Elite NBA refs like James Capers have a reported salary of $550,000, with the chance to earn more by officiating playoff games.
Even without post-season games included, the average salary of an NBA ref is $375,000.
Capers, who was the officiating crew chief for Game 4 of the 2022 NBA Finals, has over 24 seasons refereeing in the NBA and has worked on 135 playoff games in total, so he has more than earned his stripes.
Like any profession, the highest-paid NBA refs are those who have been in the league the longest and have the most experience, something Capers has in abundance.
It's estimated that top NBA refs take home $5,000 per playoff game they cover, and James Capers took 12 in the 2021-21 season, the most of any NBA crew chief.
This puts his total salary at $610,000 for the season and likely makes him the richest referee in the world at the moment. Not too shabby.
The Referees With Ice In Their Veins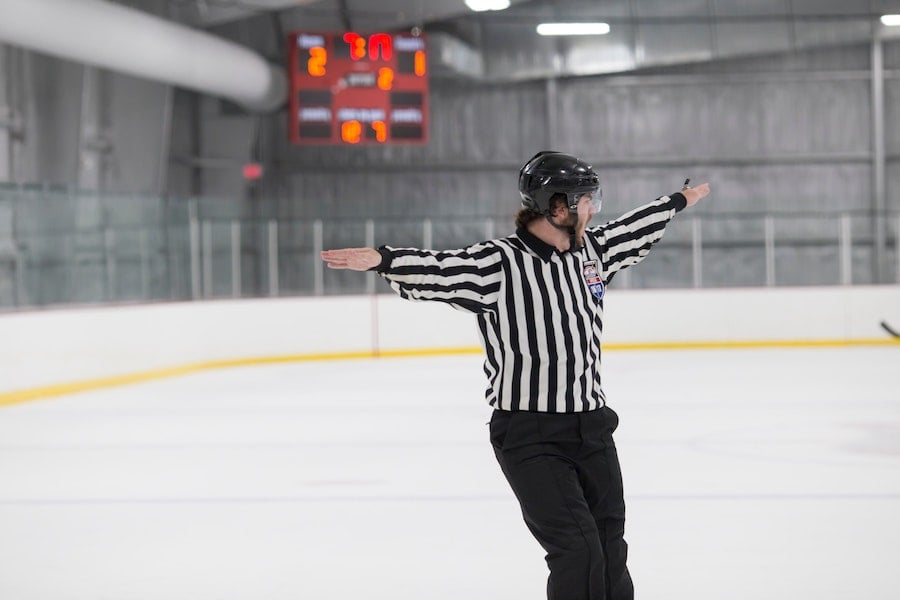 The NHL has some of the most fast-paced, physical action in all professional sports, so referees have their work cut out.
As such, they are paid well and have excellent perks and conditions.
Base salaries for NHL refs range from $200,000 to $430,000, with an extra $27,000 per round worked in the playoffs.
NHL refereeing veteran Kevin Pollock has over 20 years of experience in the NHL and has officiated over 200 playoff games throughout his career.
His estimated salary is a cool $500,000, but this doesn't come without risk.
In the COVID-hit 2020 NHL season, Pollock was smacked in the face by a puck during the playoffs. He suffered a fractured jaw, 15 stitches, and lost several teeth… Ouch.
Home Run For MLB Officials
Third on our list of highest-paid sports officials are umpires in Major League Baseball.
They take home an impressive average salary of $235,000. Joe West, the highest paid MLB umpire, takes home a huge annual salary of $450,000. Impressive, right?
But before you start applying to the Professional Baseball Umpire Corporation about their training program, you might want to think it through.
Not only is becoming an MLB umpire extremely difficult to get into (there are only 70 umpires in the league and most have decades of experience before making it professionally), the sheer workload is enough to put even the biggest baseball fan off.
MLB umpires work 162 games per season and must watch each moment with total concentration. Baseball games last around 3 hours, so that's nearly 500 hours of intense action per season for umpires.
Due to the enormous workload, MLB umpires average just $1,500 per game, which is one of the lowest in all major sports leagues.
Soccer's Leading Refs
Soccer is undoubtedly one of the biggest sports in the world. In terms of global viewership of sporting events, the FIFA World Cup comes second only to the Summer Olympics.
So, it makes sense that soccer referees are some of the highest paid in the world, right?
Well, a lot of the time, no. But, there are some exceptions, like in La Liga, Spain.
The elite division of Spanish football reportedly pays referees a basic salary of €250,000 ($245,000) with a match fee of €6,000 ($5,900). This makes them the highest-paid soccer referees in the world.
In the 2021-22 season, Spanish ref Carlos del Cerro Grande took 19 games in La Liga, which would have given him a domestic salary of €358,000 ($351,000).
However, this isn't the only chance European soccer referees get to earn.
The cream of the crop is invited to take games in European competitions, including the Champions League.
UEFA, soccer's governing body in Europe, has 'classes' of referees, and those considered elite are paid a whopping £10,000 ($11,269) per match.
Carlos del Cerro Grande falls into this category. In the 2021-22 season, he took charge of eight European games, taking his salary for the season to just over $450,000.
La Liga referees are paid the most of any major European league and far more than their colleagues in the English Premier League.
Premier League referees are given a basic wage between £38,500 ($43,400) and £42,000 ($47,320) and then receive an extra £1,150 ($1,295) per match they officiate.
This means across a season, Premier League referees make around £70,000 ($78,839) on average.
English referee Anthony Taylor, also on UEFA's elite list, refereed eight European games in the 2021/22 season, so his salary would have been around £150,000 ($169,000).
While still very significant, this salary is nearly $300,000 less than his Spanish counterpart, del Cerro Grande.
America's Game But Not America's Best Paid Refs
Although the NFL has never officially released referee salary information, it was reported in 2019 that referees made an average of $205,000 per season.
This number was a $50k increase on reported salaries in 2018, so there is a possibility it has risen again ahead of the 2022/23 NFL season.
Experienced referees earn big bonuses for taking extra post-season games, including the Super Bowl.
Officiating legend Walt Anderson made an estimated $250,000 in 2019, his final year of refereeing.
Not bad, right? Even considering some of the explosive atmospheres that refs face.
Any volunteers for Washington vs. Philadelphia at The Linc this year? Didn't think so.
The Bottom Line
Compared to average salaries, referees in elite sports worldwide get paid exceptionally well.
Even starting salaries for refs run into hundreds of thousands of dollars, so we can see the appeal.
But, just like elite athletes, making the cut as an elite referee is tough.
It takes a lifetime of dedication and commitment to a sport, and significant financial rewards exist for those who make it to the big leagues.