Vital Vegas Podcast, Episode 3: Derek Stevens Exclusives, Plus the 20 Best Free Things to Do in Las Vegas and More
It's back, it's bigger and it's powered by Captain Morgan spiced rum.
It's the Vital Vegas Podcast!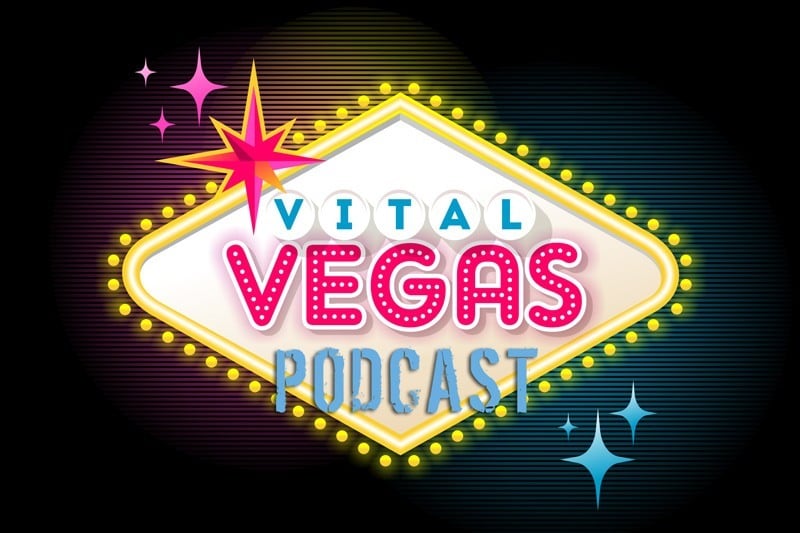 This week on the Vital Vegas Podcast, we interview one of our personal Las Vegas heroes, Derek Stevens.
Stevens is the co-owner of The D Las Vegas, Golden Gate and 18 Fremont (the temporary name of the former Las Vegas Club).
Derek Stevens talks about a variety of subjects, including what's in store at his Downtown Las Vegas Events Center and the Las Vegas Club, a casino he purchased with his brother, Greg Stevens, for $40 million.
Stevens also delves into why The D just launched a program where players can use their loyalty club points at two restaurants on Fremont East, Le Thai and Bocho. More restaurant partnerships are expected soon.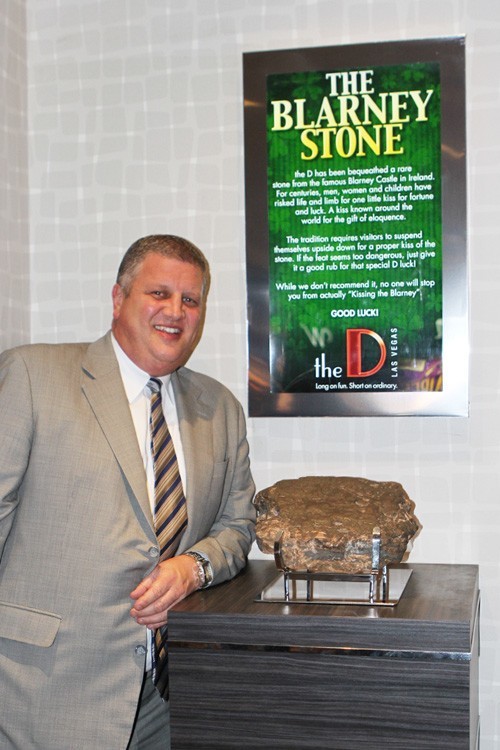 In a telling and candid moment, Stevens also shares something few know about the casino mogul-in-the-making. It involves the personal toll of being the only casino owner in Las Vegas who can frequently be found at The D's bar, Longbar, greeting guests and shaking hands. Lots and lots of hands.
Also on the show, we mark the third anniversary of the excellent "Million Dollar Quartet" at Harrah's Las Vegas. The show opened Feb. 19, 2013.
We dug up an interview from 2013 with the show's director, Eric Schaeffer. Schaeffer reveals how he helps prep his performers, and explains why "Million Dollar Quartet" is different from the typical tribute show.
Listen now! You can catch up on past episodes on iTunes.
Also in this episode, we answer the timeless question, "What are the 10 best free things to do in Las Vegas?"
In fact, we go the extra mile and provide the best 20. Yes, we've listed them below so you don't have to suffer through the podcast. We're proactive like that.
20 Best Free Things to Do in Las Vegas
We decided to skip the obvious choices on everyone's list of the best free things to do in Las Vegas. That includes the Bellagio fountains, the Mirage volcano, the free circus acts at Circus Circus and the endlessly entertaining wildlife at Flamingo.
Here are our top 20.
1. Bellagio Conservatory (bonus: chocolate fountains at Jean Phillipe Patisserie, nearby)
2. Lobby video displays at Cosmopolitan
3. Berlin Wall and other curiosities at Main Street Station, including Winston Churchill's snooker table
4. Big Elvis show at Harrah's
5. Light shows at Fremont Street Experience, including two new ones featuring Imagine Dragons and Tiesto (bonus: free summer concerts)
6. "Ka" behind-the-scenes tour at MGM Grand
7. Flame-throwing praying mantis at Downtown Container Park
8. 107 Skylounge (formerly Level 107 Lounge) at Stratosphere
9. Gold & Silver Pawn Shop (featured in the "Pawn Stars" reality series) and the adjoining Pawn Plaza
10. Photo op with the Las Vegas sign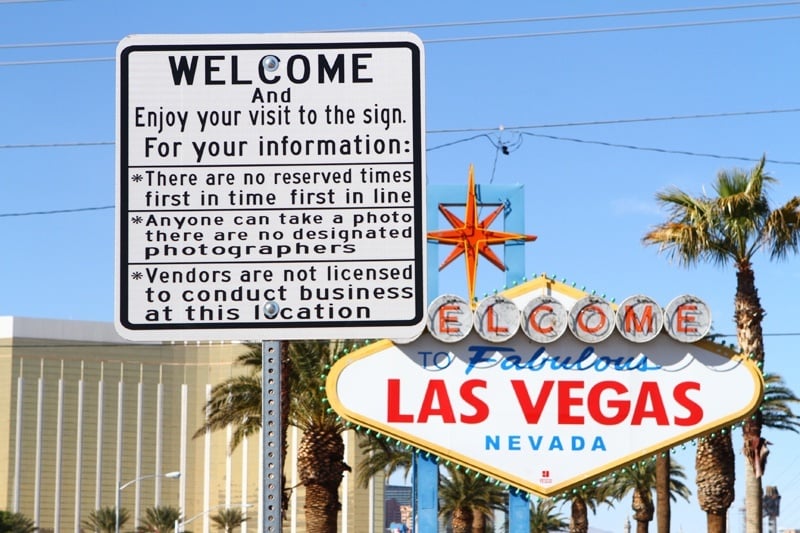 11. Rock memorabilia at Hard Rock Hotel
12. Photo with a million bucks at Binion's
13. Public art at Wynn Las Vegas
14. Carved woolly mammoth tusk at Treasure Island
15. Flair bartending at casinos around Las Vegas
16. Seahorses at Seahorse Lounge, Caesars Palace
17. Ethel M Chocolate factory tour
18. Craps lessons at various casinos
19. Free games (pool, shuffleboard, foosball) at places like Gold Spike, the sports book at Cosmopolitan, Encore Players Club, Beer Park and Slots-A-Fun at Circus Circus
20. People-watching
Get more free things to do in Las Vegas.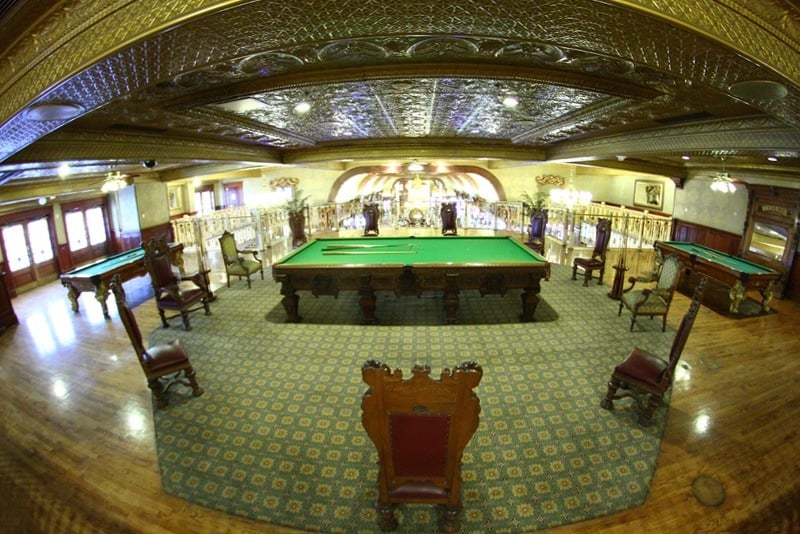 Of course, we couldn't stop there. Here's our list of the top five free Las Vegas things you should absolutely skip.
1. Swarovski light show at Grand Bazaar Shops
2. Fall of Atlantis at Forum Shops
3. Hand of Faith at Golden Nugget (it's a stunt double at the moment)
4. Giant rocks masquerading as art at Bellagio
5. Rainstorm at Miracle Mile Shops
Also one the show is our relatively twisted review of "Twisted Vegas," an alleged comedy which just opened at Westgate. The show pokes fun at Las Vegas, so we figure turnabout is fair play.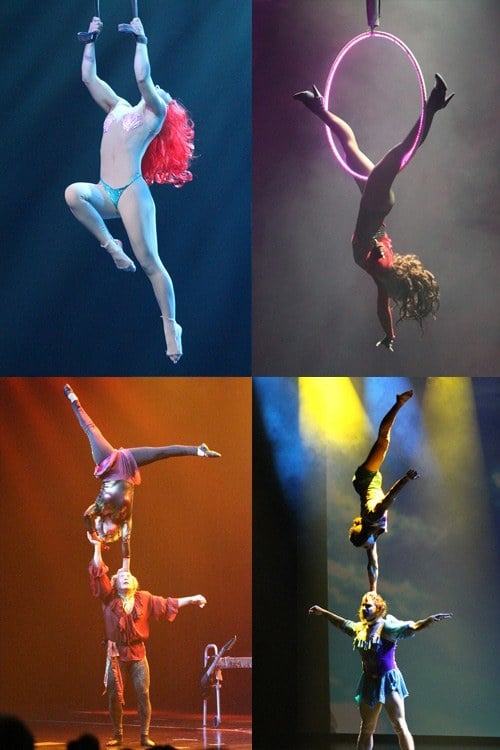 We'd love to hear what you think of the Vital Vegas Podcast, especially if you feel we should stop doing it, because we're exhausted and these bags under our eyes are are starting to look like saddlebags. And not in a good way.
Thanks for listening, and a special thanks to Derek Stevens for being our first podcast guest that we didn't completely make up.