Pawn Plaza Sets Opening Date, Here's a Sneak Preview
Rick Harrison, of "Pawn Stars" fame, is opening his new shopping center in downtown Las Vegas, Pawn Plaza, on Oct. 9, 2015.
Pawn Plaza was inspired by the popular Downtown Container Park, and should bring some much-needed life (and commerce) to a lackluster neighborhood in downtown Las Vegas.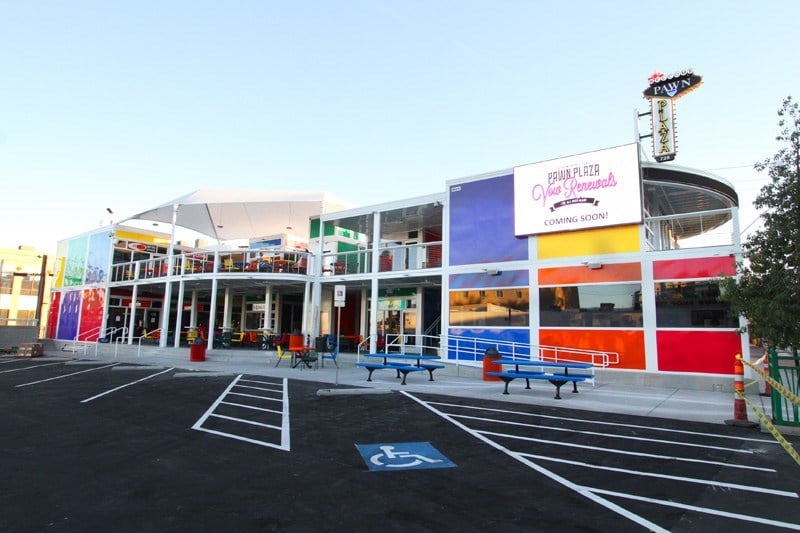 While Pawn Plaza isn't open to the public yet, that naturally didn't stop us from doing a security breach to get some pics. Being the first Las Vegas blog to have been booted from the premises will be an honor we cherish always.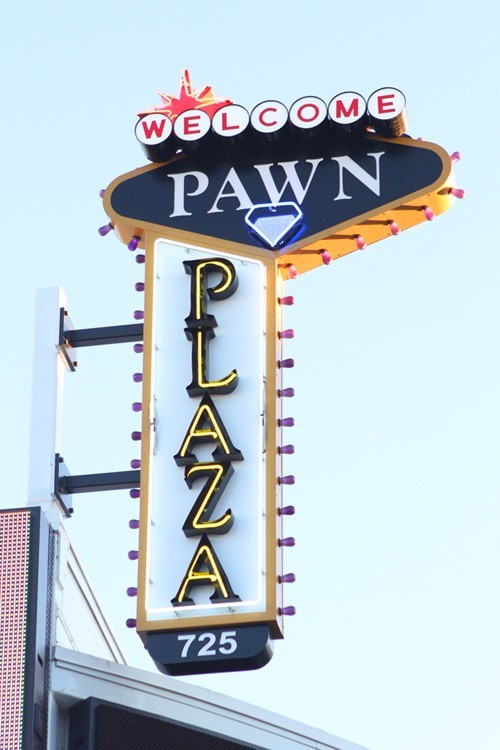 Pawn Plaza is located next to the Gold & Silver Pawn shop made famous on History Channel's insanely popular "Pawn Stars" reality series. That's 725 Las Vegas Boulevard South in case you'd like to map it.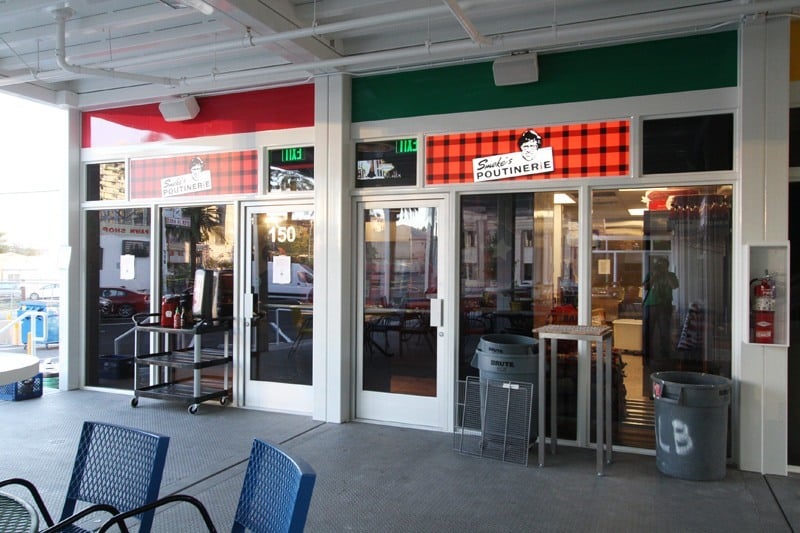 During our most recent visit, we learned Smoke's Poutinerie is already open and serving customers.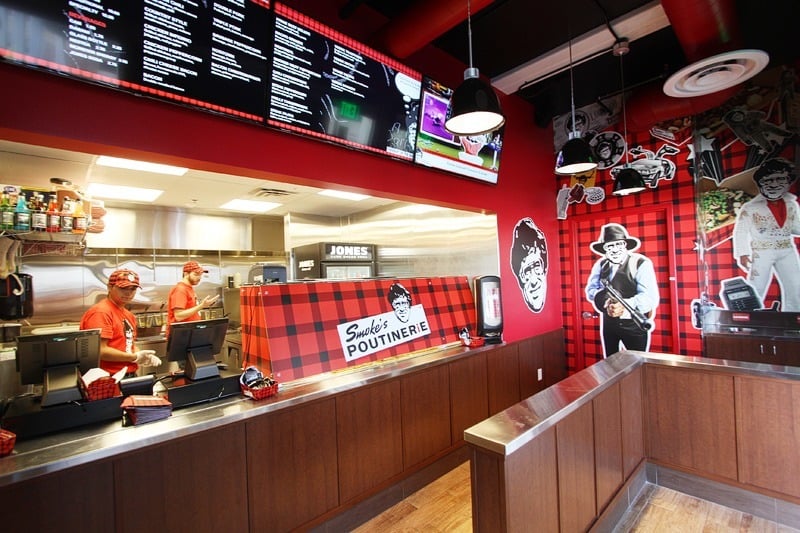 Here's a first look at the menu at Smoke's Poutinerie.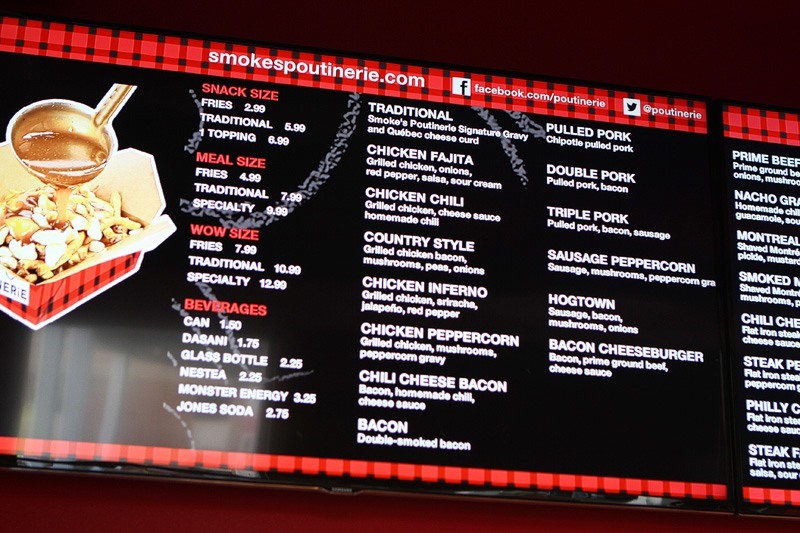 Pawn Plaza reportedly cost $2 million to build. Or, perhaps more accurately, assemble. The entire shopping center is made of shipping containers.
When it opens, Pawn Plaza will house about 16 restaurants and retail shops.
Pawn Plaza tenants include Smoke's Poutinerie, Rita's Italian Ice, Rick's Rollin' Smoke BBQ & Tavern, Pawn Donut & Coffee, So-Cal Speed Shop and Vegas Flip Flops.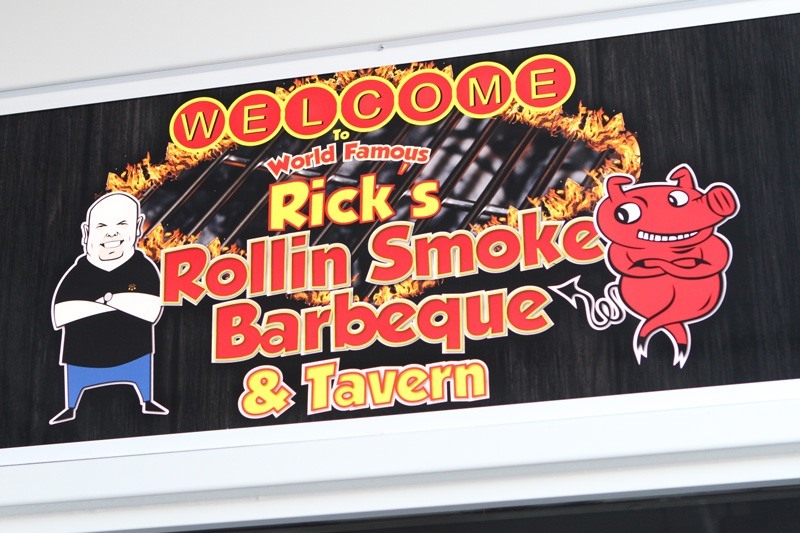 Especially intriguing is Inna Gadda di Pizza, from the folks behind the Pizzera at Cosmopolitan (often referred to as "Secret Pizza," possibly the worst-kept secret in the history of secrets).
Several of the shops are appearing for the first time in Las Vegas.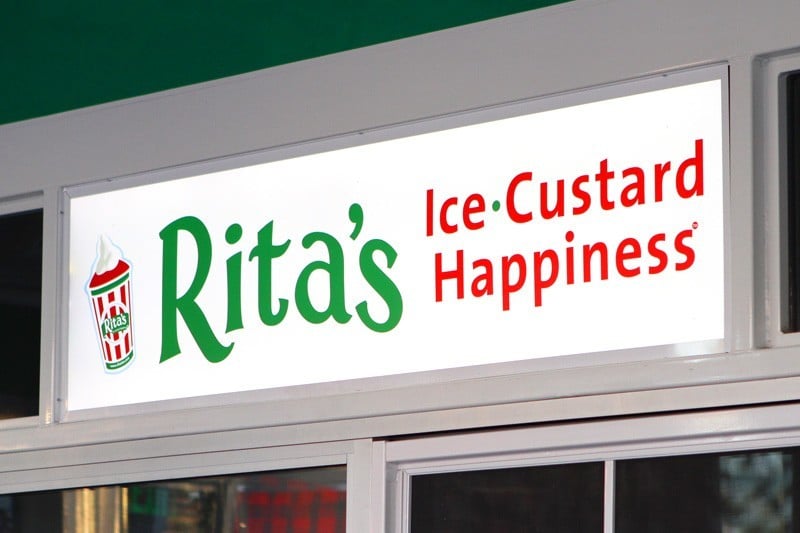 "Pawn Stars" cast members are expected to drop in on Pawn Plaza from time-to-time, so fans may get more face time with the reality stars there than in the Gold & Silver Pawn shop itself. The cast can no longer work the counter at the shop, so they tape the show in a set that replicates the real Gold & Silver Pawn, but behind the scenes.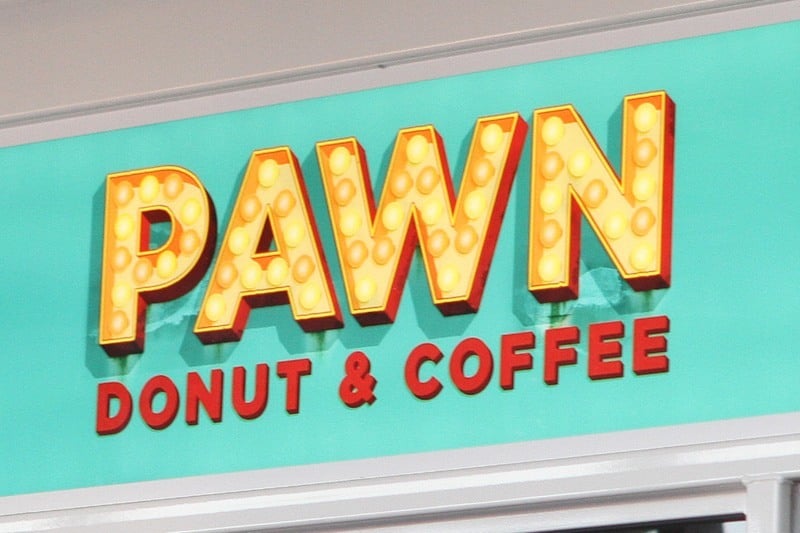 Rick Harrison has said he'll even take on bartending duties at Rick's Rollin' Smoke Barbecue & Tavern once Pawn Plaza opens.

Update (10/5/15) The tavern portion of Rick's Rollin Smoke BBQ & Tavern has already opened.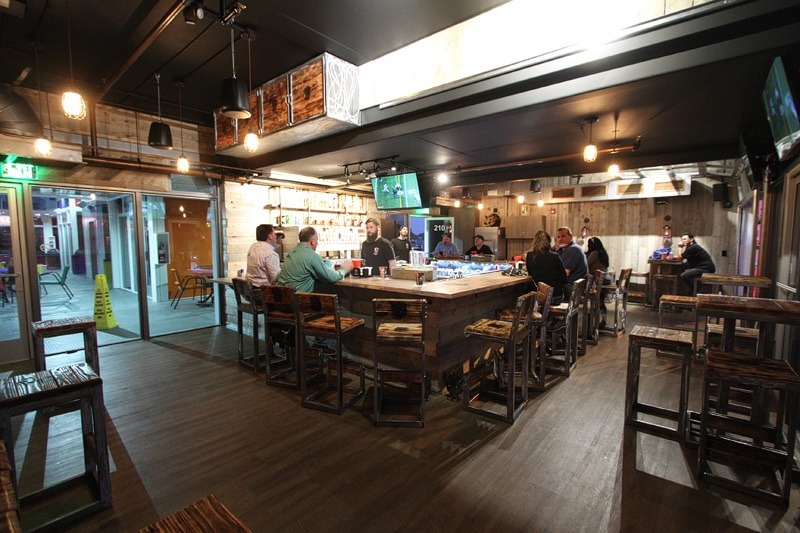 Once the kitchen opens downstairs, food will be available at the bar. The food will arrive via a dumbwaiter.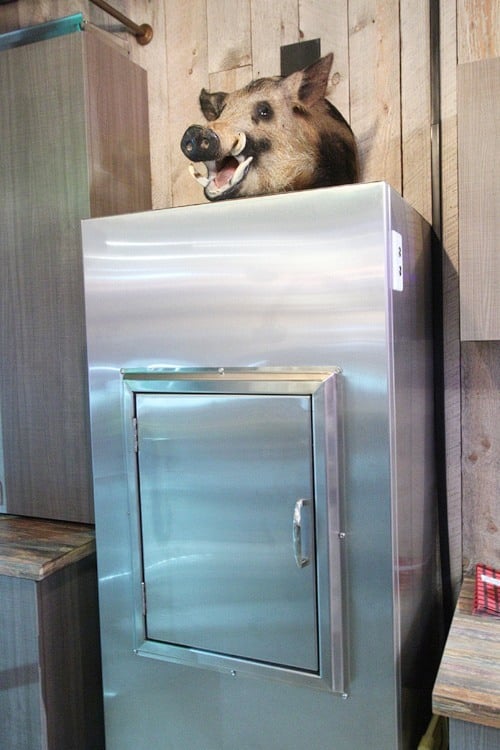 Signature cocktails run $10, and our Captain Morgan and diet was $7. Here's a first look at the cocktail menu at Rick's Rollin Smoke BBQ & Tavern.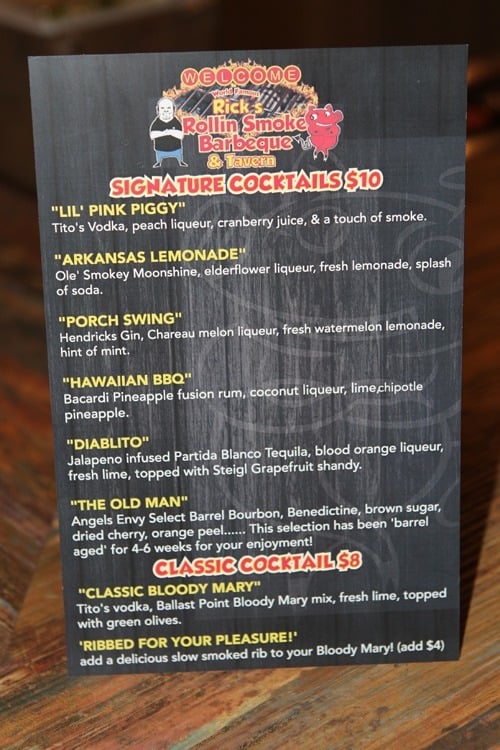 Here's a look at the beers on tap, if you're into that kind of thing.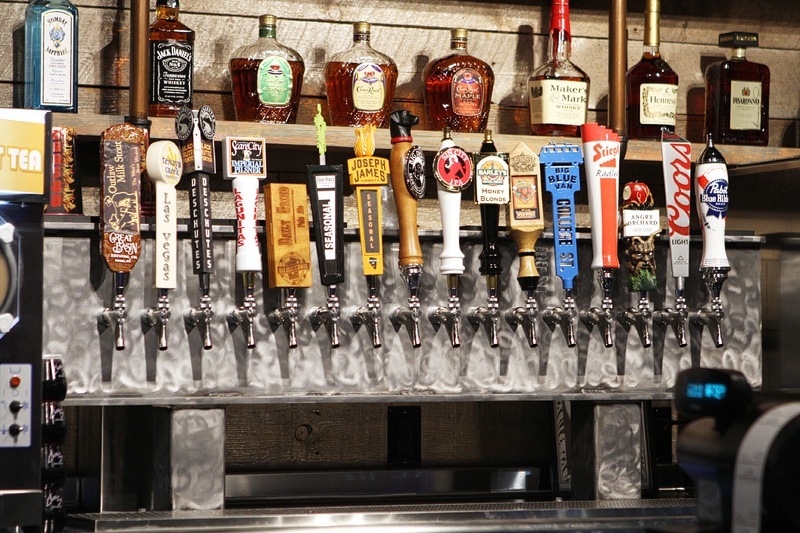 Fans of "Pawn Stars" or old currency will want to check out the bar's collection of antique bills, presumably acquired by Rick Harrison and his crew at the Gold & Silver Pawn shop.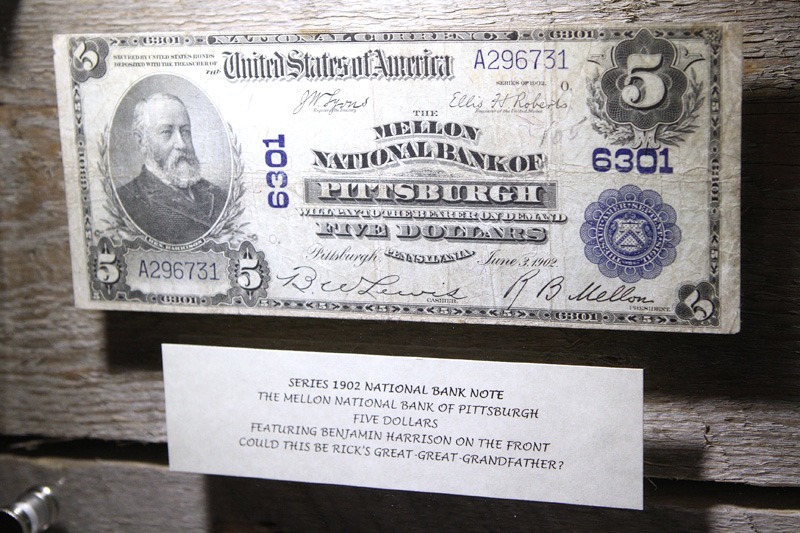 Here's the official Rollin Smoke BBQ site.
Pawn Plaza is also expected to feature live entertainment.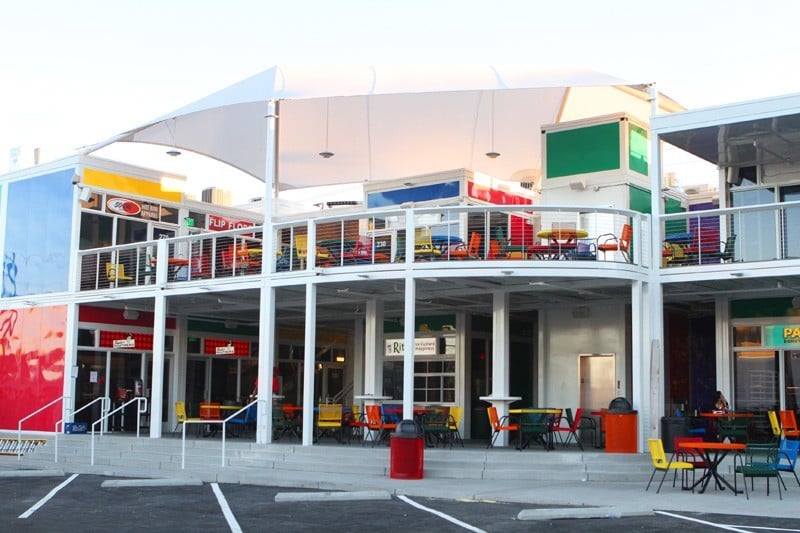 Pawn Plaza is the next phase in the evolution of an unlikely television phenomenon that's made the quirky bunch at Gold & Silver Pawn international stars.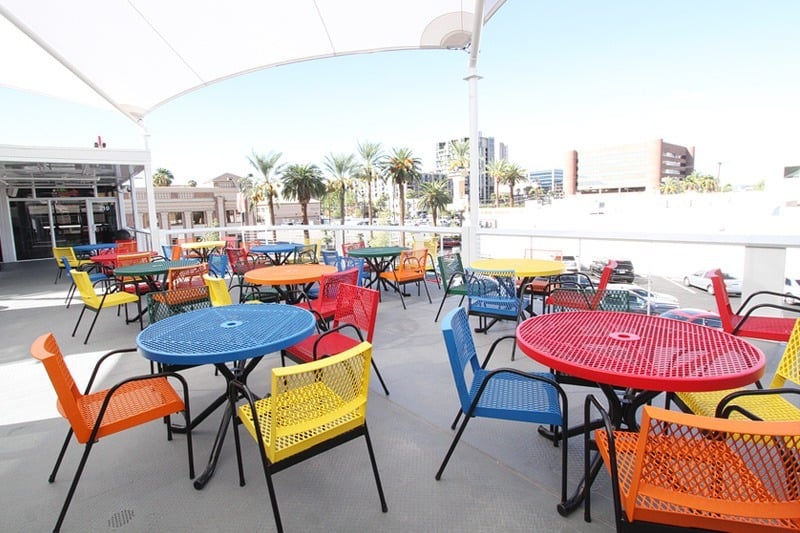 Given that Gold & Silver Pawn is one of the most popular tourist attractions in Las Vegas, we suspect Pawn Plaza will be a big draw as well.