10 Things We're Unashamed to Say We Love About Circus Circus Las Vegas
Circus Circus sometimes gets a bad rap. But this family-friendly hotel has been around since 1968, and there's a lot to love. Here are 10 things we love about Circus Circus Las Vegas, and we don't care who knows it.
1. The Flair
The entryway to Circus Circus is a throwback to a time when Las Vegas let its lights do the talking.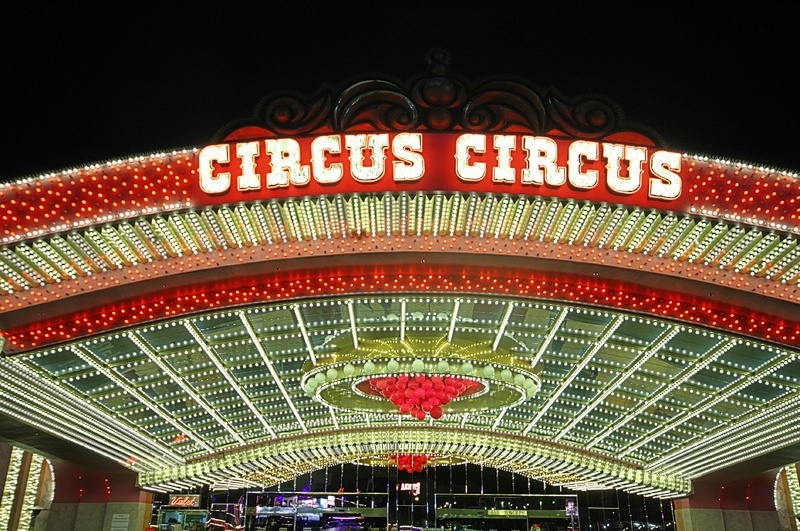 2. The Clown
Yes, clowns are creepy, but not Lucky the Clown (pictured below).
What's not to love about this Las Vegas icon? It was even featured in the movie, "Honey, I Blew Up the Kid." The marquees erected today are just big, square TV screens. Yawn.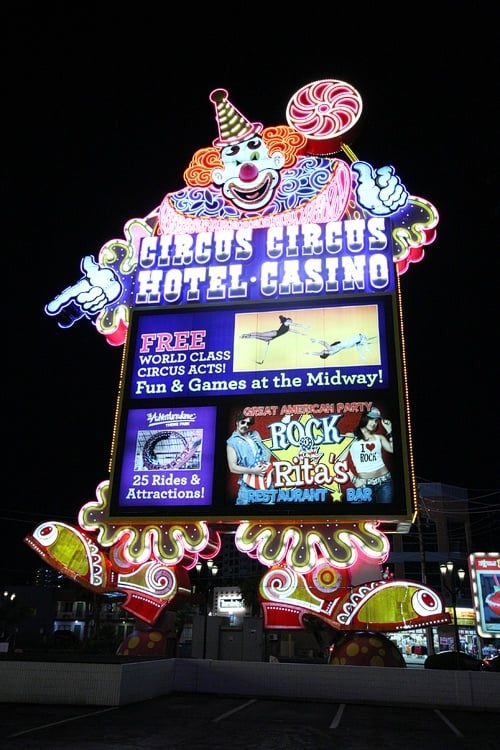 3. The Steakhouse
It's not just the great food, it's the whole vibe of The Steakhouse at Circus Circus that makes it worthy of our love. Many on the waitstaff at Steakhouse at Circus Circus Las Vegas have been doing this for decades, and their dedication to old-school service shows.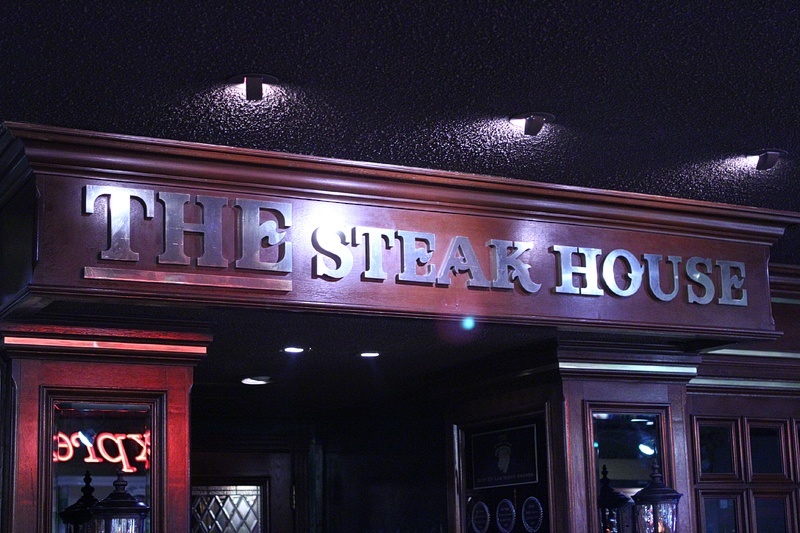 4. Slushy Drinks
The slushy drinks at Circus Circus are not only delicious, they're available in a variety of collectible plastic vessels.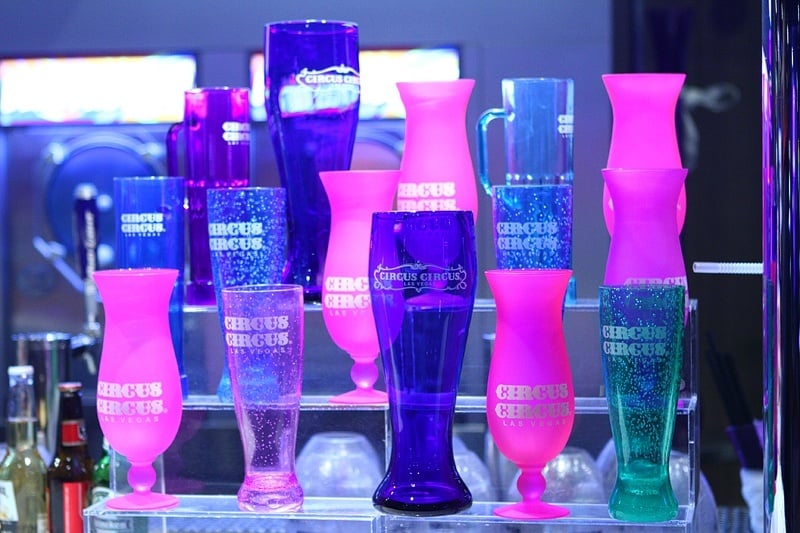 Get virgin slushy drinks for your kids, or the regular, better kind for you. Highly recommended is the Big Chill, a walk-up slushy drink counter, right near the casino floor. Hint: The more you drink, the better the value.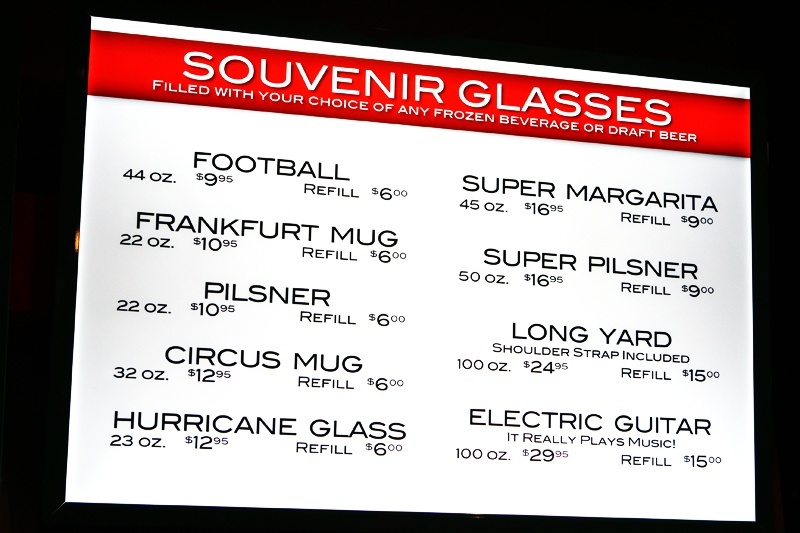 5. Free Gambling Lessons
The list of casinos still giving free gambling lessons on The Strip has dwindled in recent years, but Circus Circus covers all the bases with lessons in blackjack, roulette, craps and live poker.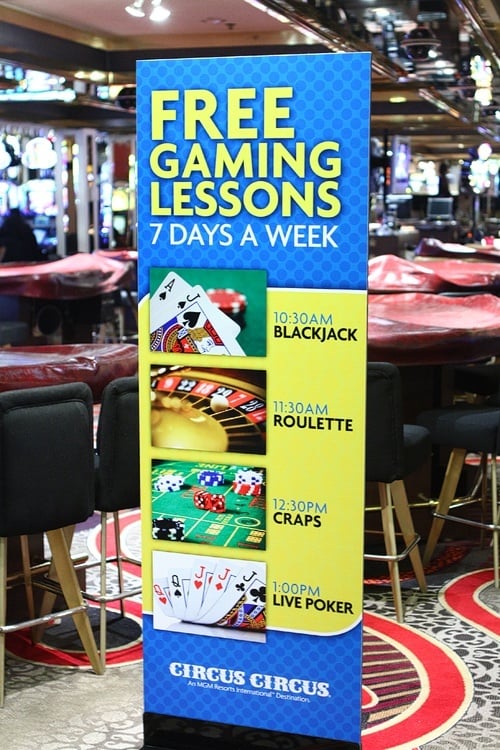 6. Revolving Slot Bank and Snack Bar
This might be our favorite feature of the Circus Circus casino. It's a two-story merry-go-round. Down below are slot machines, on top is a snack bar, called the Horse-Around Bar.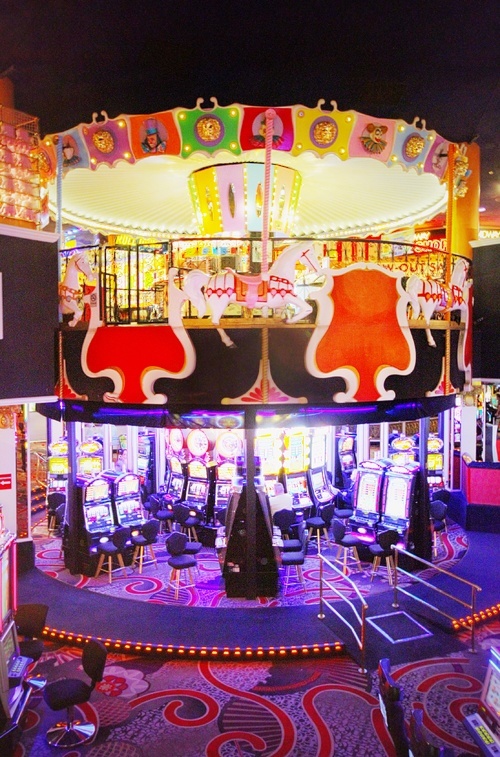 Sure, you can wander over to Adventuredome's array of thrill rides, but this revolving carousel in the casino gets our vote as a must-ride.
Note: During recent visits the carousel hasn't actually rotated. Come on, Phil Ruffin. Get on it!
Here's a peek at the fun (when the thing was working). If you're not having fun at Circus Circus, you're doing it wrong.
7. Family-Friendly Gambling
Maybe it's better to call them "family-friendly games of chance," but many of the games in the casino's Midway are sort of kid-friendly versions of popular casino games. If you love the casino classic Sigma Derby, try the Circus Downs game, pictured below.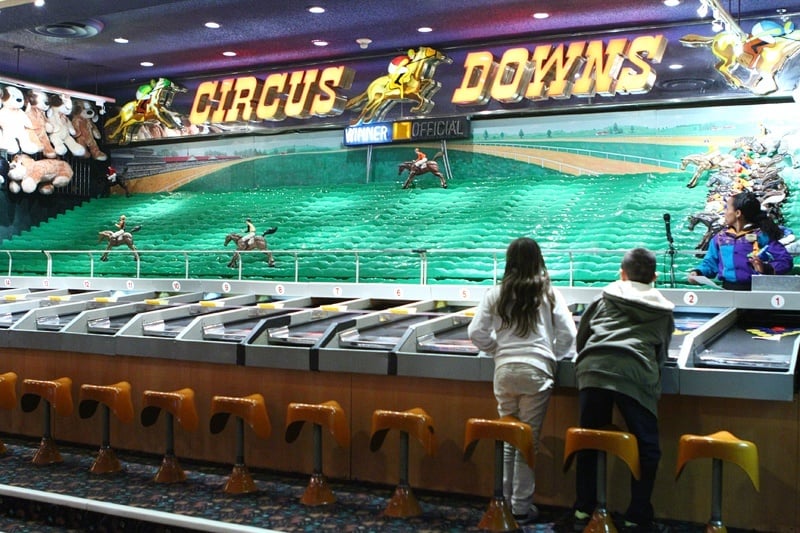 While the blend of casino and kids can get a tad awkward at times, the casino does make an effort to keep the worlds apart, even providing a map of areas where kids can roam and where they can't.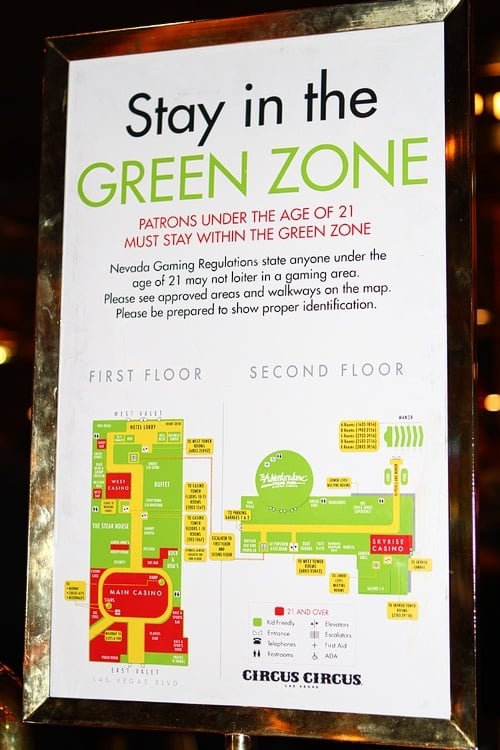 8. The Chicken-in-a-Pot Game
Nowhere else in Las Vegas will you find a game where you hit something with a mallet, causing a chicken to fly through the air into cooking pots. Oh, and if you do is successfully, you get a prize.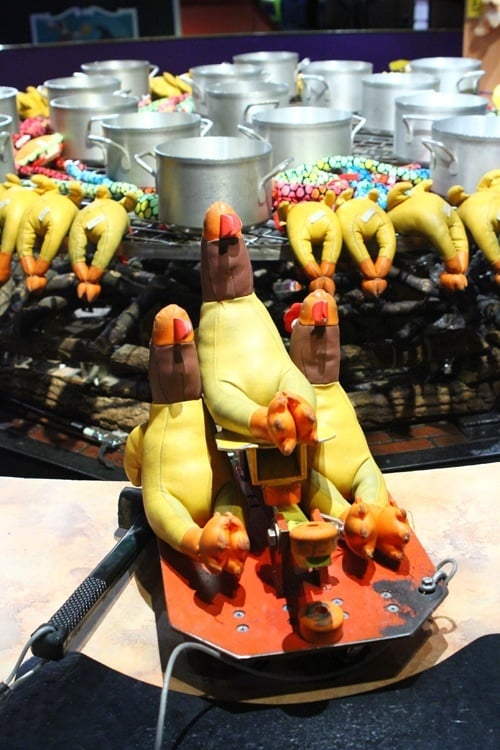 It's worth noting the chickens are sometimes witches. Still a blast.
9. Slots-A-Fun
The Slots-A-Fun Casino is next to Circus Circus, and functions as its own entity, but we're still calling it something to love at Circus Circus Las Vegas because we're rebels like that. Slots-A-Fun is known for its values-a-plenty, and is the only casino on The Strip we can think of with pool and foosball tables (in the actual casino).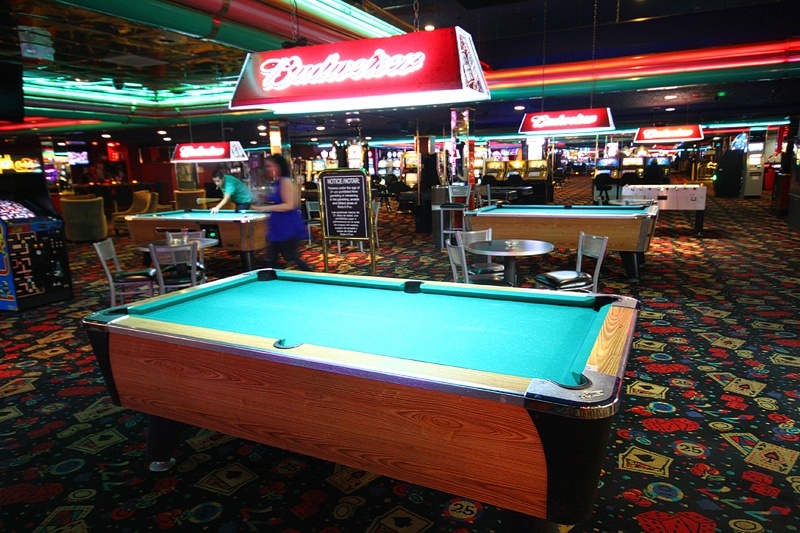 Sadly, Slots-A-Fun got rid of its live table games, but there's still plenty to do on the cheap.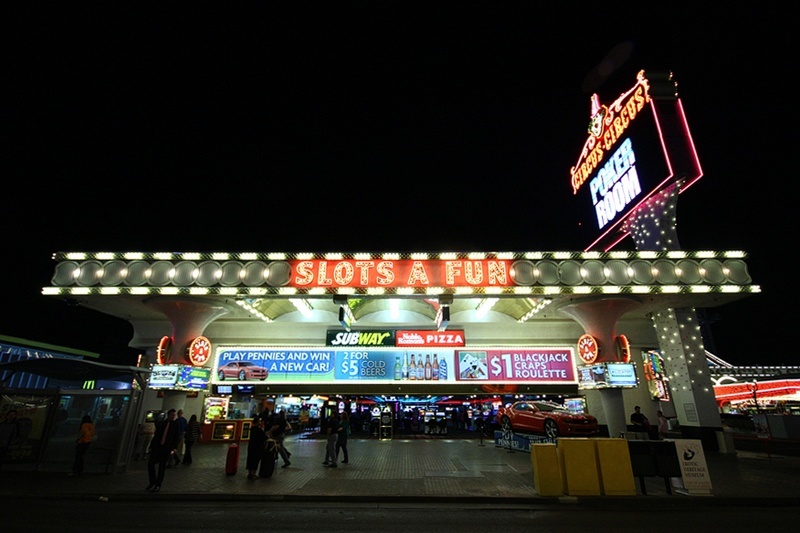 10. Circus Acts
The circus acts at Circus Circus consistently rank among the best free things to do in Las Vegas. Performances run every half hour, starting at 11:00 a.m. (going until 11:00 p.m. weekdays and midnight on weekends), seven days a week.
Here's a look at the latest roster of talent. Please note the trapeze act is on hiatus until mid-October, due to "stage enhancement projects."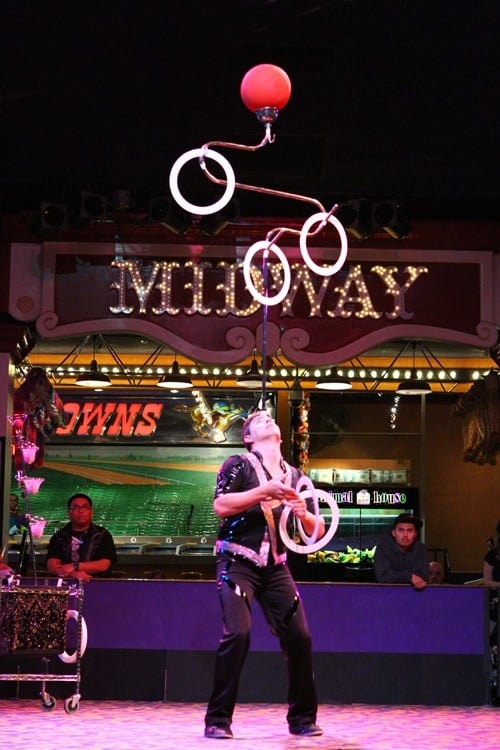 The performances are brief, about six minutes each, but they're still a fun diversion. And did we mention how free they are?
On a related note, here's another thing we love about Circus Circus: Drummer Joey Vespe.
Vespe has been the drummer for the live band accompanying the casino's circus acts since 1974. He's a living legend, and always happy to share stories about the old days in Vegas. Among them: An elephant, named Tonya, used to perform on the Circus Circus stage. She was fond of Life Savers.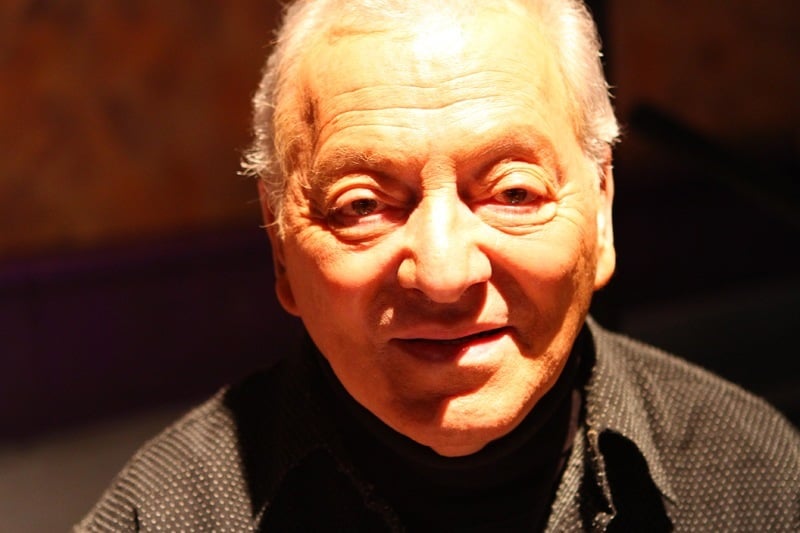 Those 10 items are just a small sampling of things to love about Circus Circus. For example, Circus Circus has the only RV Park on The Strip. Yes, there are still people who have RVs, and they need a place to park.
Here's a bonus thing to love about Circus Circus: Parking is free!
Also, Circus Circus has the largest permanent big top in the world. And its midway was featured in the James Bond film, "Diamonds Are Forever."
What's on your list of things to love about Circus Circus?