Even Yoko Ono Can't Ruin Glorious Video Art Display at Cosmopolitan Las Vegas
Here's something to add to your list of things to do in Las Vegas, and be sure to bring along your eyeballs. All of them.
In the Cosmopolitan's registration area, you'll find a gorgeous set of columns decked out with video displays. The video art shown on the columns looks a little like this.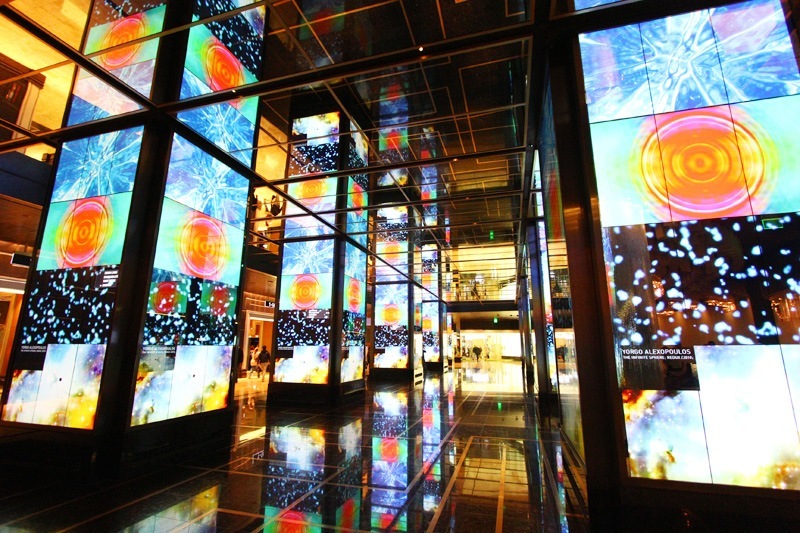 You can't really get a sense of the gloriousness in a mere photograph, of course. So, because we have the generous nature of a Dominican nun, we snagged some video of the video for your edification and to kill some time at work.
Live dangerously and go for the 1080p high-def video.
Pretty amazing stuff, don't you think?
The Cosmo recently upgraded the 408 video displays on its columns and behind its registration desk. Each of the columns has an astonishing 100 million pixels each. We know because we counted.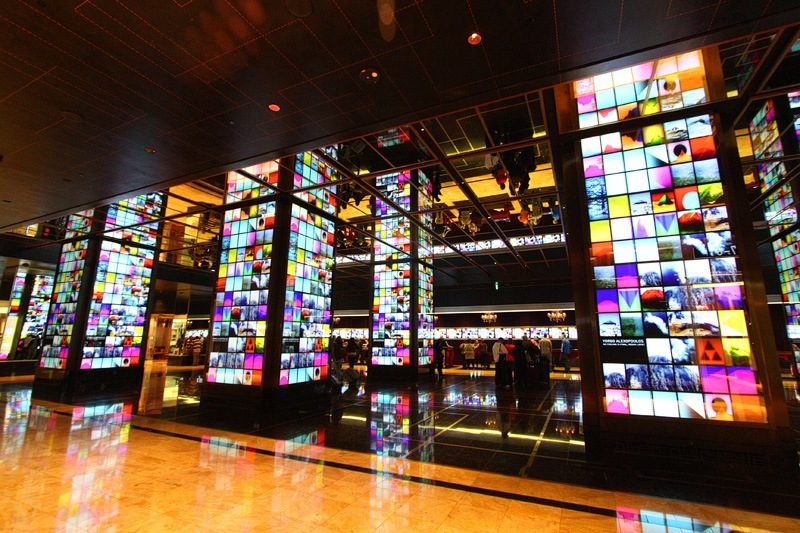 The Cosmopolitan says 100 new computers send content to the bezel-less, smart displays. They are clearly smarter than we are, as this Las Vegas blog wouldn't know a bezel if it tripped on one.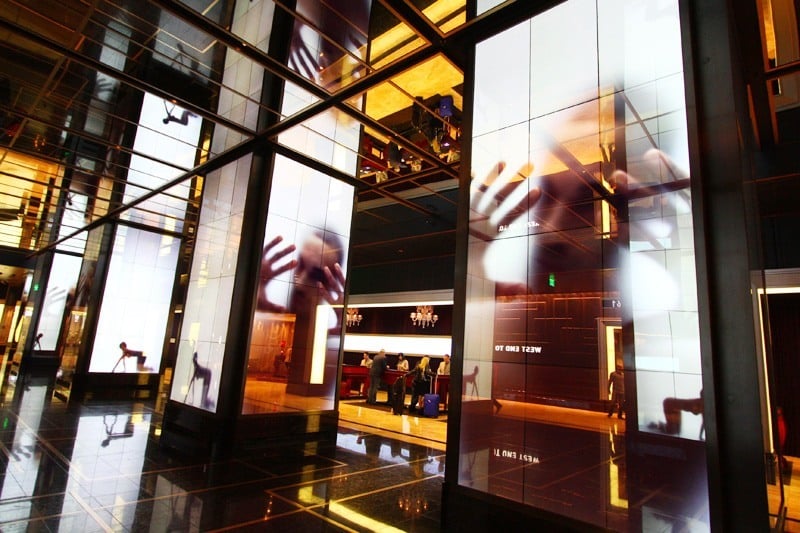 The big news lately, and we probably should have put "news" in quotation marks, is the Cosmo's video screens (including the hotel's 65-foot digital marquee) recently began showing a video art piece by none other than Yoko Ono. Yes, that Yoko Ono.
Let's just say you probably won't want to make a special trip for professional coattail-rider Ono's video art.
To get an idea of what Yoko Ono's video art looks like, just just imagine the default computer wallpaper for the Windows XP operating system. Now, superimpose the phrase "Imagine Peace" on that in 24 languages. No, really, that's the whole thing.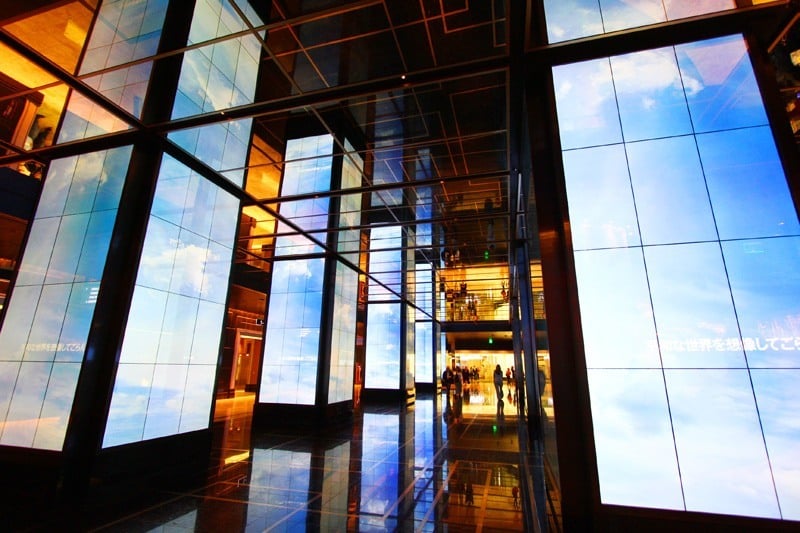 Here's a peek at some of the best work in Yoko Ono's career, mainly because it doesn't involve her singing.
Thankfully, most of the video art displayed at Cosmopolitan was done by an actual video artist, Yorgo Alexpoulos. The New York-based artist's work is actually worthy of the eye-popping technology said to have 12 times the resolution of a single HD channel.

The video displays in the Cosmo's registration area are truly a feast for the eyes, and a great reason to visit the hotel. As if you needed another reason. It's the Cosmopolitan.
See below for more photos, and while you're exploring, check out our article about things to do in Las Vegas which has been viewed nearly 200,000 times, and we're not even making that up. (No, really this time.)
Cosmopolitan Las Vegas Video Art