Stratosphere's Level 107 Lounge Becomes 107 SkyLounge, Keeps One of the Best Happy Hours in Las Vegas
We've long sung the praises of the happy hour at Level 107 Lounge at Stratosphere, and we won't need to change our tune now that it's become 107 SkyLounge.
The "107" in 107 SkyLounge refers to the floor the bar is on, and the view alone would make it a must-do in Las Vegas.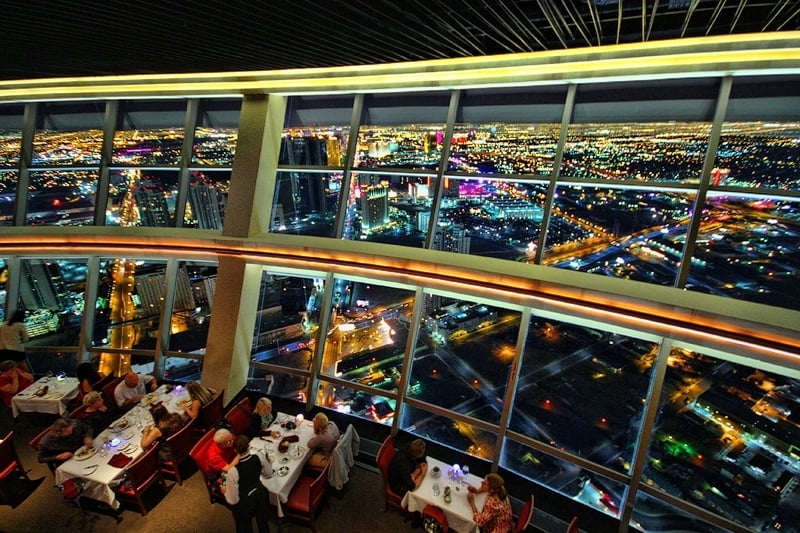 But 107 SkyLounge ups the ante with not one happy hours, but two.
There's an early happy hour, 4:00 p.m. to 7:00 p.m., where appetizers are half price and cocktails are two-for-one.
Appetizers are half price during a late happy hour, from 10:30 p.m. to 1:00 a.m. And there's another two-for-one cocktail happy hour from 1:00 a.m. to 4:00 a.m.
Both the food and drinks are great, and the discounted prices make them even more appealing.

The food, small plates and appetizers, come from the same chefs as the Strat's Top of the World restaurant.

DJs do their thing starting at 11:00 p.m., so that's either a reason to stay late or to leave early, depending upon your level of enjoyment of the DJ experience.
Making 107 SkyLounge an even better value is the fact visitors going up to the Stratosphere's observation deck pay $20 to do so ($12 for hotel guests, $10 for children ages 4-12). If you say you're hitting 107 SkyLounge, you get to ride in the super fast elevators—they travel three floors per second—free of charge.
Here's more about one of the best happy hours in Las Vegas.