Three Extraordinary Las Vegas Walls
Las Vegas does a lot of things exceptionally, and now you can add "walls" to the list. Here are three Las Vegas walls worth checking out.
1. St. Valentine's Day Massacre Wall at Mob Museum
The Mob Museum in downtown Las Vegas is a must-visit attraction, providing a fascinating look at the history of organized crime and law enforcement both in Las Vegas and across the country.
One of museum's most dramatic artifacts is the wall from the infamous St. Valentine's Day Massacre. Yes, the actual wall.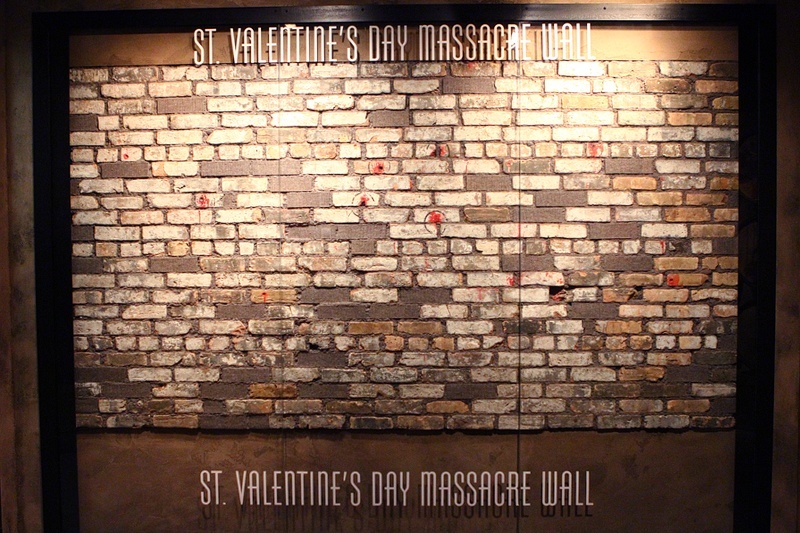 The Valentine's Day Massacre happened in 1929, when seven mobsters were whacked by killers hired by Al Capone. The bullet holes in the wall have even been highlighted in red.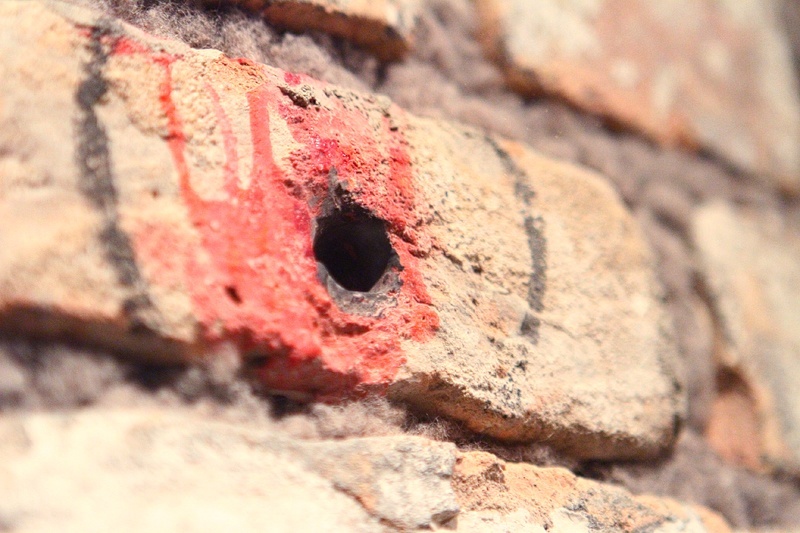 2. Berlin Wall at Main Street Station
Also in downtown Las Vegas, Main Street Station has procured itself a massive chunk of the Berlin Wall, displaying it, of all places, a men's restroom.
Women can view the Berlin Wall, too. Just wander in if you're bold enough, or better yet, find a security guard and they'll happily escort you.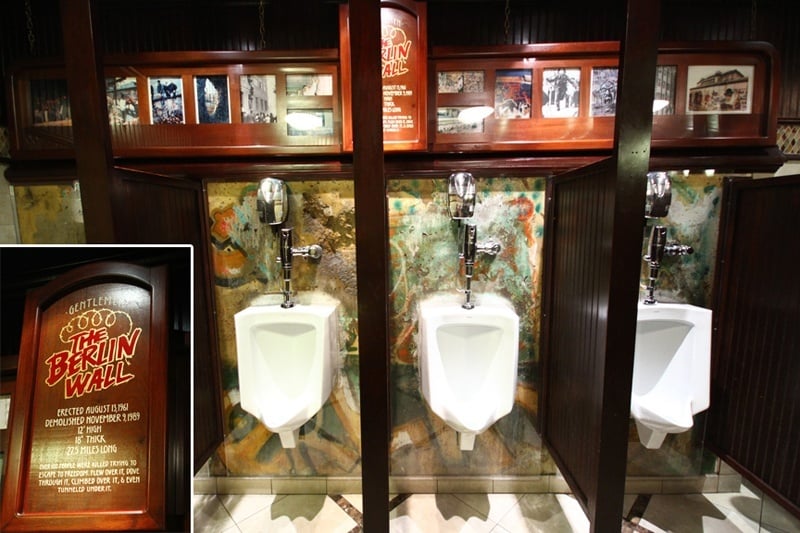 The Berlin Wall was built in 1961, fell in 1989 and was originally called the "Anti-Fascist Protection Rampart." Sorry, that's dangerously close to being educational. We'll try and avoid that in the future.
3. Climbing Wall at Twin Peaks
Twin Peaks restaurant and bar, in Harmon Center next to Planet Hollywood, is a happy place. It also happens to have a remarkable wall. One you can even climb.
The climbing wall at Twin Peaks is a dizzying three stories tall, and is often ascended by the establishment's comely waitstaff. In short shorts. But mainly we're impressed by their climbing skills.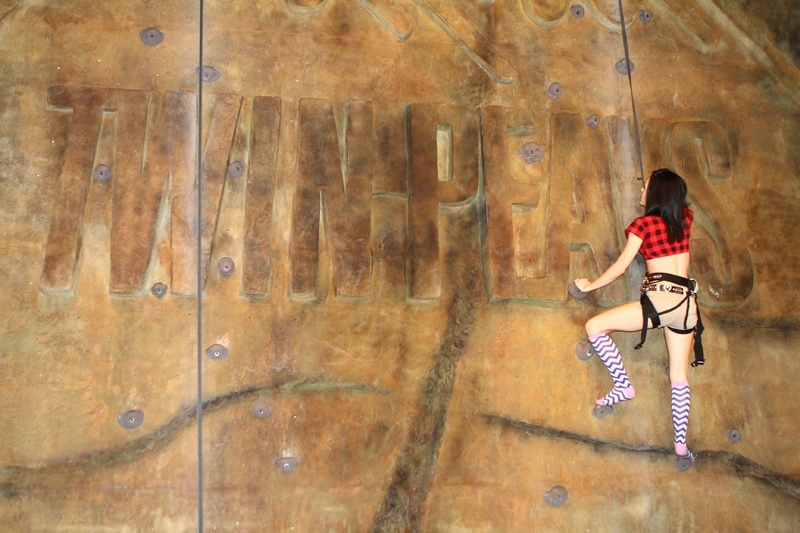 You never know what amazing discoveries you'll unearth in Las Vegas. Or urinate on. Whichever.