40 Las Vegas Things to Look Forward to in 2023
What's coming up in Las Vegas in 2023? Hint: It's a lot.
From big, flashy projects and events to small additions to the magic that is Sin City, 2023 is shaping up to be a busy year for Las Vegas.
Here, then are 40 things in the works in Las Vegas for 2023.
It's not the full list. That would involve "effort" and possibly "research," but this is the best list we could slap together at the last minute, you're welcome.
In no particular order (as that, too, would involve "effort"):
1. Fontainebleau Debut
This project was first announced in 2005, and has been the source of glorious drama ever since. In late 2023, Fontainebleau opens. The shitshow is over, finally, and wondrous things are in store, we're promised.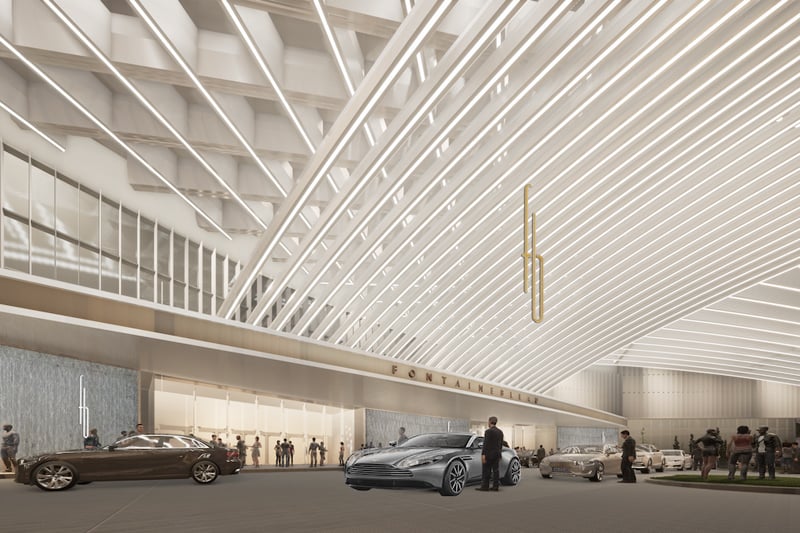 2. MSG Sphere
The high-tech entertainment venue will never make its investment ($2.1 billion) back, but who cares? The Sphere will be a marvel and U2 is rumored to be the venue's first residency.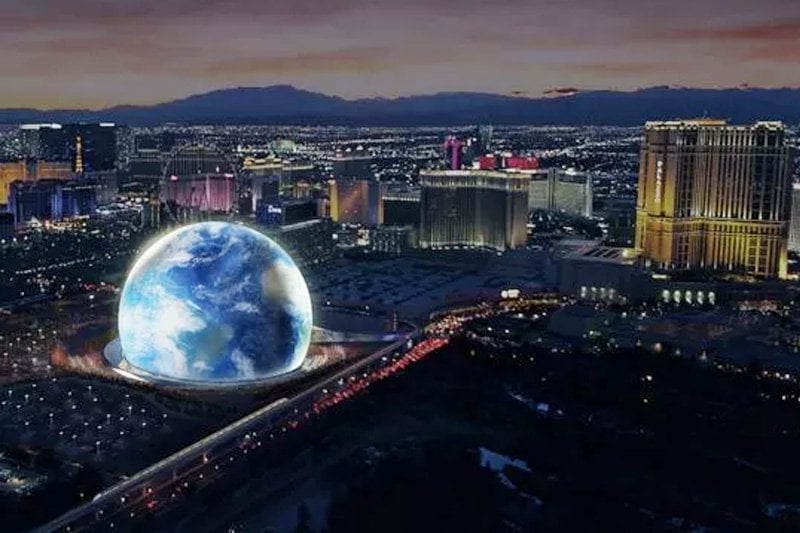 3. Cannabis Lounges
While weed is legal in Vegas, there's been no place for tourists to consume it. That paradox ends in 2023. Casinos won't have cannabis lounges, but they won't be far away.
4. Durango Casino
This off-Strip casino, part of the Station Casinos family, opens Oct. 2023.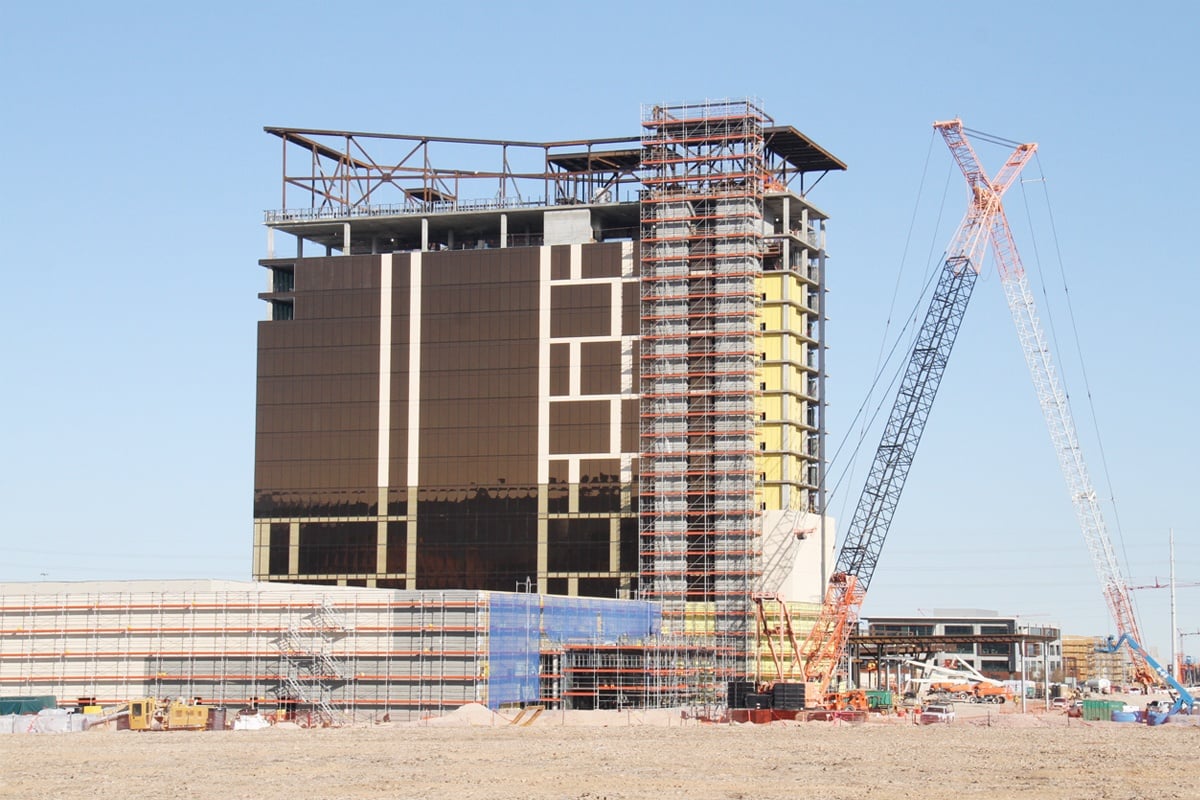 5. Renewed Miracle Mile Shops
We are not a shopping person, but we love a good refresh, and Miracle Mile Shops is in the throes of one right now. The project will be completed in 2023, including a revamp of the mall's indoor rain storm attraction.
6. Tilman Fertitta Strip Resort Groundbreaking
Our biggest scoop of 2022 was sharing Golden Nugget owner Tilman Fertitta would be building a casino resort on the Las Vegas Strip. Following demolition of the site, we should see more plans and a groundbreaking in 2023.
7. Oak View Group Project Groundbreaking
Unlike some of the whimsical projects announced for Las Vegas, Oak View Group's $3 billion resort project is actually happening. Oak View Group has a leg up on the competition for an NBA team, so let's get construction going, already.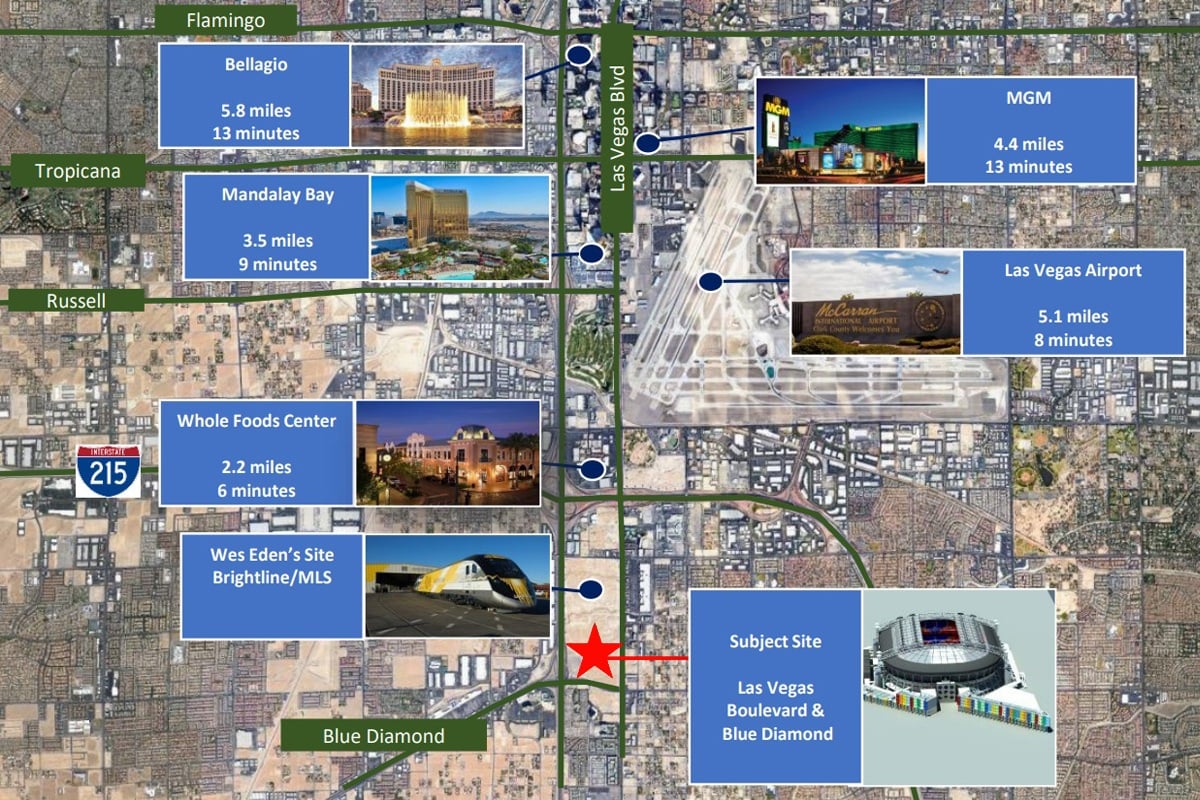 8. New Rio Management
A company called Dreamscape bought Rio awhile back, but Caesars Entertainment continues to run the resort's operations. That lease runs out in 2023, and Dreamscape will manage the resort and casino on its own. There are plans for hundreds of millions of dollars of investment in overhauling this neglected hotel, and about time.
9. Garth Brooks Residency at Caesars Palace
Oh, look, more scoop we shared first. Anyhoo, Garth Brooks sold so many tickets to this residency, he's already extended it. Miranda Lambert extended hers at Planet Hollywood, too. Ditto Carrie Underwood at Resorts World.
10. More Vegas Loop Stops
Elon Musk's Boring Co. has been quietly digging new tunnels for the Vegas Loop, so expect to see new stops in 2023. Resorts World will get another leg (so Teslas can go in both directions), Wynn and Westgate should be the next stations opened.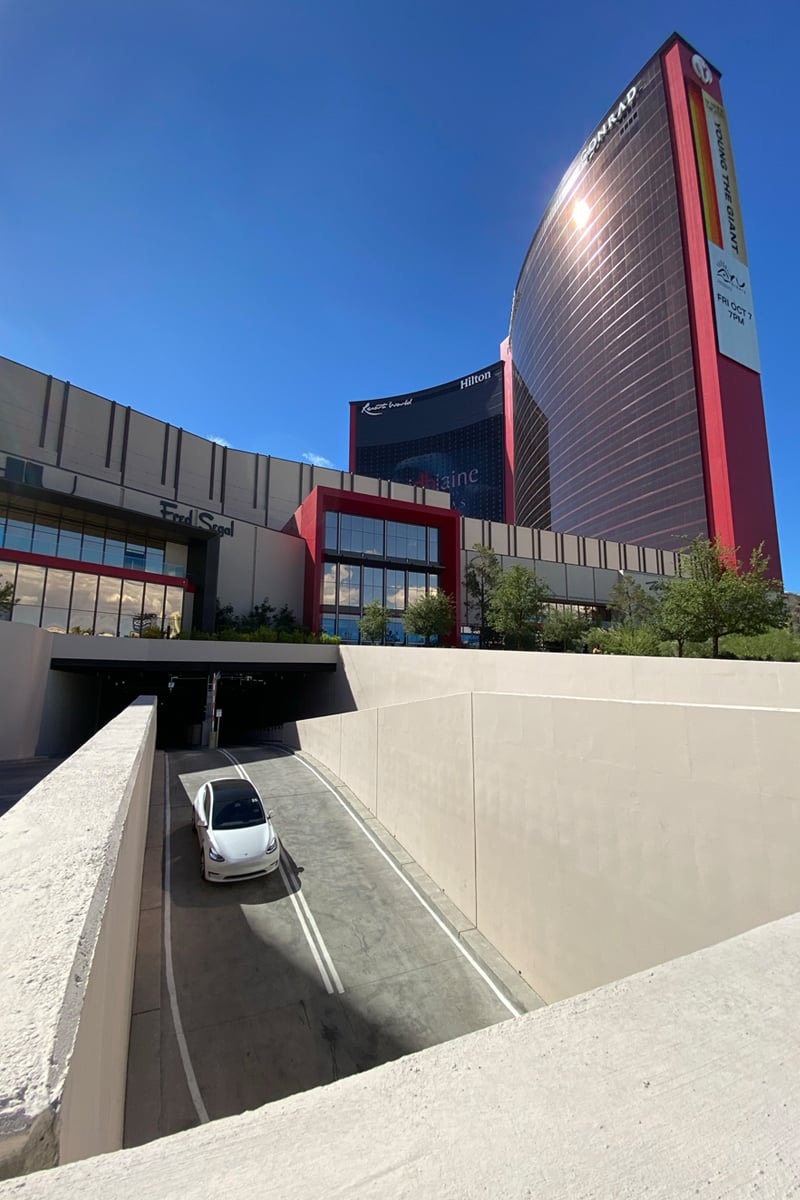 11. Formula 1 Las Vegas Grand Prix
For whatever reason, lots of people are very excited about this race. The event happens Nov. 16-18, 2023. Here's the latest from F1 headquarters in Las Vegas.
F1 headquarters update. (h/t @JamesInLasVegas) pic.twitter.com/uwkzSCHm61

— Vital Vegas (@VitalVegas) December 31, 2022
12. Atomic Range at Strat
Coming in Q4 of 2023 is a new golf complex at The Strat, Atomic Range. The venue, along the lines of TopGolf, will have four stories, 103 hitting bays, six bars, 10 putting bays and meeting space, the whole nine.
13. "Obliterated" on Netflix
This new series was shot around Vegas, and we can't wait to see the results. No air date yet, but you'll know when we do. Here's how it's described: "'Obliterated' is a high-octane action-comedy that tells the story of an elite special forces team who thwarts a deadly threat to Las Vegas. After their celebratory party, filled with booze, drugs, and sex, the team discovers that the bomb they deactivated was a fake. The now intoxicated team has to fight through their impairments, overcome their personal issues, find the real bomb, and save the world."
"Obliterated" filming update. pic.twitter.com/bfxsAw23MN

— Vital Vegas (@VitalVegas) November 16, 2022
14. Plaza's Carousel Bar
One of our favorite downtown casinos is getting a new outdoor bar, Carousel Bar, under its iconic porte cochere. The new bar should open in March 2023. Also coming up is an expansion to Oscar's Steakhouse and a new Pinkbox doughnut shop, as well as a new smoke-free casino expansion.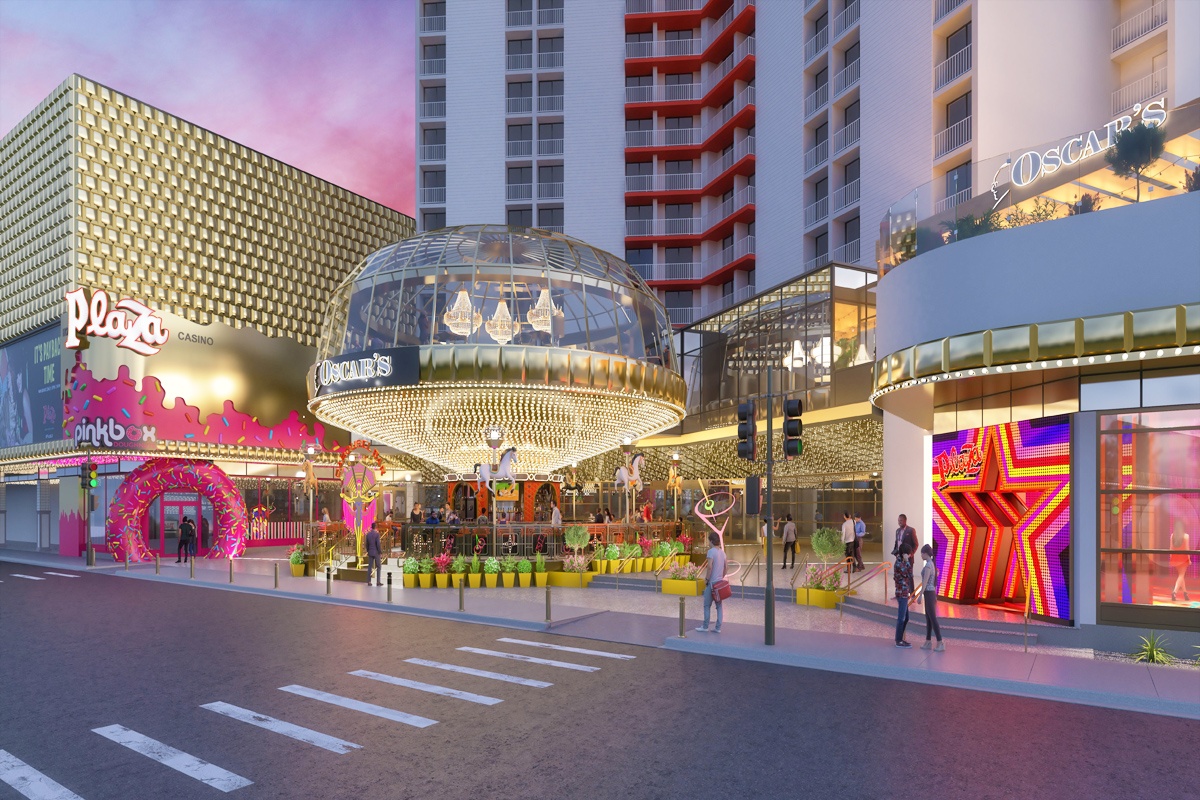 15. Ole Red at Horseshoe
Country star Blake Shelton is bringing a new restaurant, bar and entertainment venue, Ole Red, to one of the most visible corners on the Las Vegas Strip. With any luck, it will block the view of the Grand Bazaar Shops.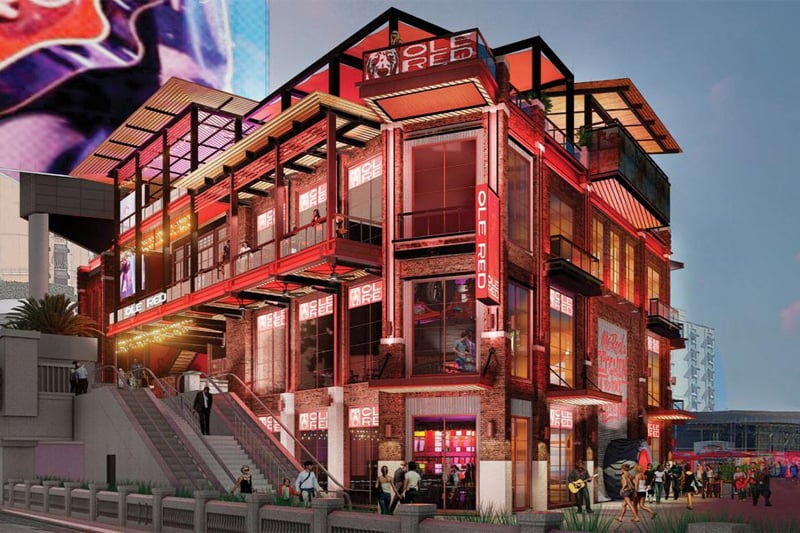 16. M.Y. Asia at Horseshoe
When Martin Yan's restaurant was announced, it was slated to debut in the third quarter of 2022. Not so much. We trust it'll make up for lost time in 2023.
17. Maroon 5 Residency at Park Theater
Yes, it's called Dolby Live, but we still call it the Park Theater just to annoy them. Even Adam Levine's P.R. kerfuffle didn't put the kibosh on Maroon 5's residency announcement.
18. Silverton's Renovations
The off-Strip Silverton is a beloved locals favorite. The hotel closed for a renovation. Sorry, "complete reimagining." The hotel and pool area will reopen in early 2023 following the $45 million renovation. That's a metric hell-ton in Silverton dollars.
19. Flamingo Refresh
While it hasn't been announced, Flamingo will get an injection of capital in 2023, to the tune of $40 million in renovations. This, following the decision to not sell Flamingo, despite months of speculation it would be purchased. In related news, one of our favorite Flamingo restaurants, Carlos'n Charlie's is getting a revamp, too.
20. Wildfire Casino Downtown
It won't be the biggest or fanciest casino in town, but any new casino is newsworthy. Wildfire will open in early February 2023.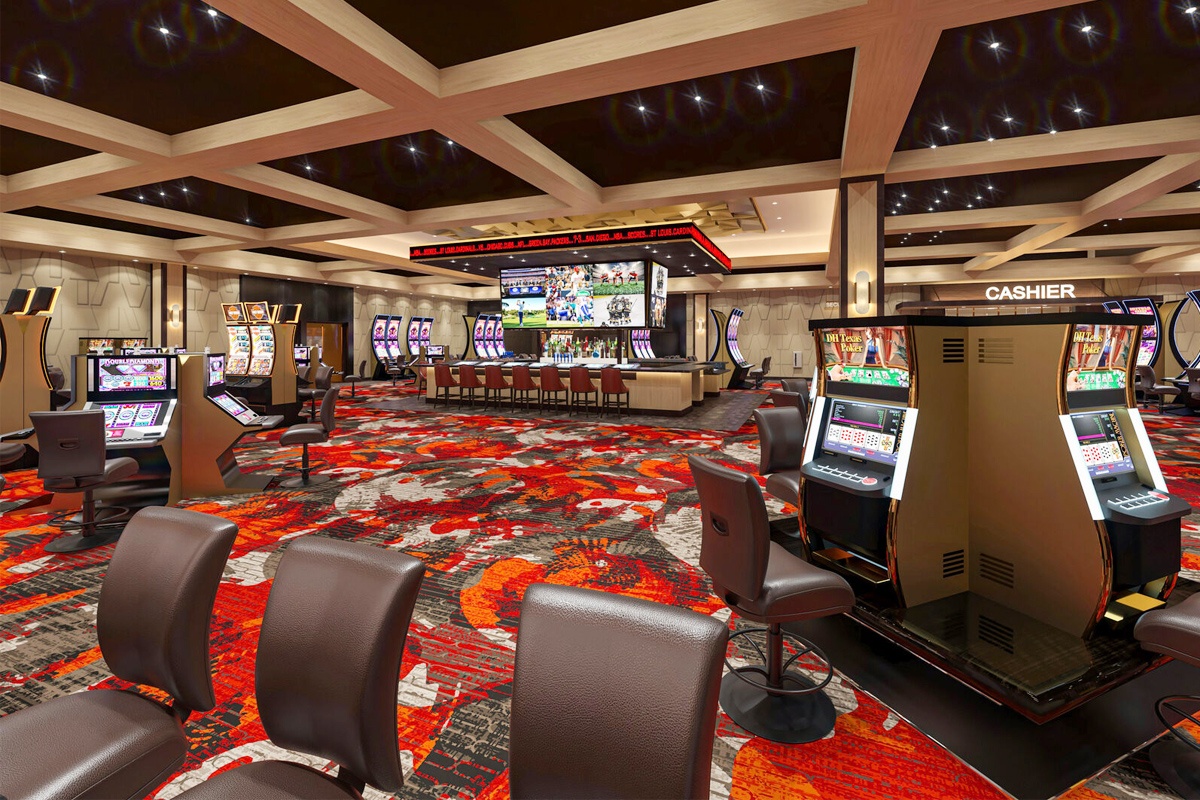 21. Cathedrale Restaurant at Aria
Let's get into more new restaurants coming to Las Vegas! Cathedrale opens at Aria in 2023, and it promises to be sexy.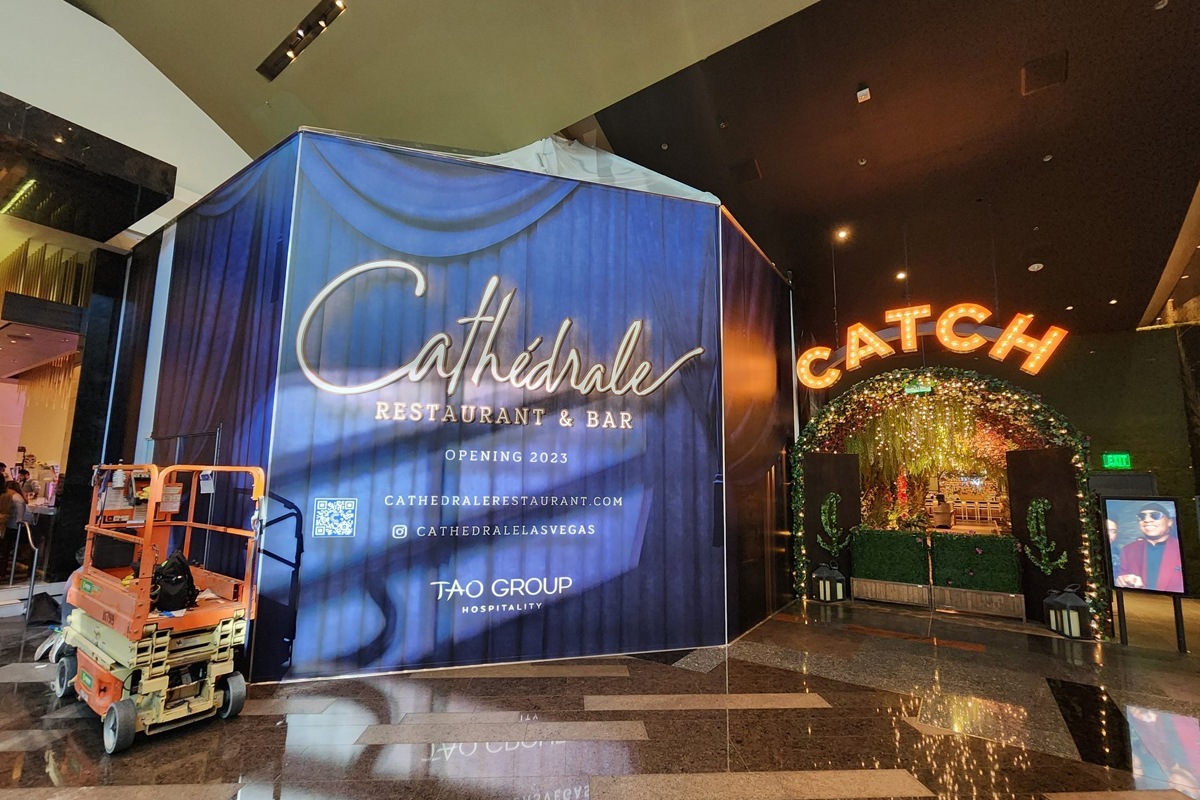 22. Ocean Prime at Project 63
Oy, with that "project" name. This is the new shopping area at Crystals (where the Harmon Tower stood for a minute), across the bridge from Cosmo. Anyway, Ocean Prime is going to cost $20 million. We trust the menu prices will reflect that investment.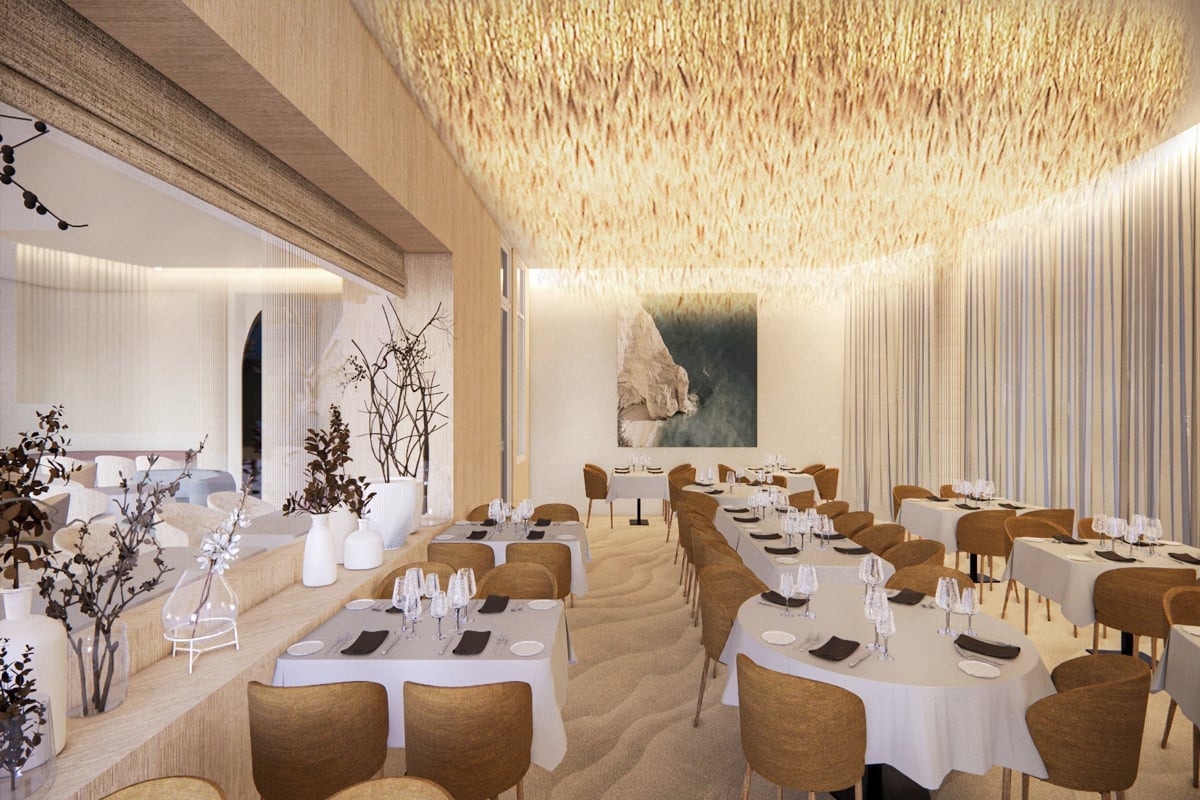 23. Flanker Kitchen at Mandalay Bay
Flanker Kitchen + Sports Bar is coming to Mandalay Bay in 2023. It will feature golf simulators, one trillion televisions tuned to sports, DJs and private karaoke, which is what all karaoke should be, honestly.
24. George Lopez and Kiss Restaurants at Strat
A new Asian restaurant, Chi Asian, just opened at Strat, and two more concepts have been announced for 2023, one from comedian George Lopez, another from Kiss. Just play along. Here's more.
25. La Mona Rosa Official Opening
You knew it as La Comida, now it's La Mona Rosa. You'll be OK. La Mona Rosa, in the Fremont East district, will have its grand opening Jan. 28, 2023.
26. Park on Fremont Reopens
This popular spot is closed for a renovation, but will reopen March 1, 2023. Look for an expansion of the restaurant's outdoor dining, plus a menu pivot as the venue (also in the Fremont East entertainment district) becomes a burger bar.
27. Emmitt's Restaurant at Fashion Show
We're fairly sure chatter of drama behind-the-scenes at this new restaurant won't derail it completely (it was supposed to open in 2022), so expect Emmitt's to open in 2023.
28. Guy Fieri's New Concept at Horseshoe
Burger Brasserie is closed and has been gutted. The space will be filled with a new Guy Fieri concept in 2023. Modesty precludes us from sharing the fact we broke this story, too.
29. Yama Sushi on 3rd Street
With the opening of Fremont casino's new food hall, things are perking up at the no-man's-land between Fremont Street and Downtown Grand. Downtown Grand owns the space where Yama Sushi will open in fall of 2023. Oh, and this probably should've had its own entry, but Downtown Grand opens Hot N Juicy Crawfish on Jan. 9, 2023. Go, crawdads!
Yama Sushi
opens Q3 2023, in the space under the sign in this pic. Related: Hot N Juicy Crawfish is slated to open mid-January in the former Commissary (later an eSports lounge) space. https://t.co/n63ZhbGMb1 pic.twitter.com/Lg9oJtdprt

— Vital Vegas (@VitalVegas) December 8, 2022
30. Chef James Trees French Bistro
If you don't already love Esther's Kitchen (downtown) and Al Solito Posto (Summerlin) from Chef James Trees, we have failed. Trees is opening a new restaurant, Bar Boheme, just a few feet from the relocated Esther's.
31. Hard Rock Las Vegas Designs
We've seen some renderings of the new guitar hotel at Hard Rock Las Vegas, but we'll get a much better idea of what's coming to the inside of Hard Rock Las Vegas (which will be Mirage until 2025) in mid-2023. Mirage will operate as-is for 18 more months.
32. Improved Casino Social Media
Now that Twitter shows Tweet impressions, casino social marketing departments are faced with the ugly reality their content is largely white noise, with little reach or engagement, despite large numbers of fans and followers (vanity metrics). There's no hiding the numbers now, and it's become increasingly evident many casino social media accounts churn out repetitive, self-serving content that amounts to white noise, devoid of value. In 2023, all that changes! Oh, who are we kidding? We just needed an additional item to make our list an even 40. Casinos will keep churning out the crap, devoting few resources to this business critical marketing channel. Just do better, everyone. Hire writers, be creative, be fearless, have fun and stop talking about yourself 24/7.
33. Punk Rock Museum
Downtown's new Punk Rock Museum has been pushed back from January 2023 to March 10, 2023. That's so punk-like.
34. Mandalay Bay Convention Center Refresh
Conventions are boring, but Mandalay Bay is invested $100 million in a renovation of its meetings spaces, so that makes it a big deal. Technically, the renovation won't be completed until 2024, but the news release about the convention center renovation also included news Stripsteak will get a renovation in 2023, so we're good.
35. Museum of Illusions at Project 63
These "immersive" attractions are a smidge on the boring side, but it was a slow news day, so we wrote about it.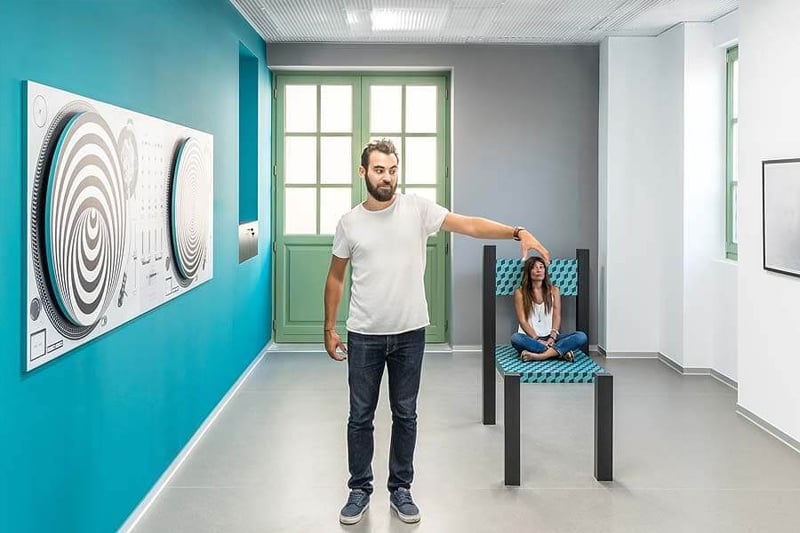 36. XFL's Las Vegas Vipers
Yes, they're trying the XFL again and Las Vegas, of course, has a team. The Vipers make their debut in Feb. 2023. If you're unfamiliar with the XFL, it's like the NFL, but with more failure.
37. Dream Construction Progress
Again, this should be on our "coming in 2024" list, but we're excited to see a casino project that's actually moving forward, so it's on this year's list. Dream Hotel is a new boutique hotel that bumps uglies with the Las Vegas airport and sits next to the Pinball Hall of Fame, not far from the "Welcome to Las Vegas" sign.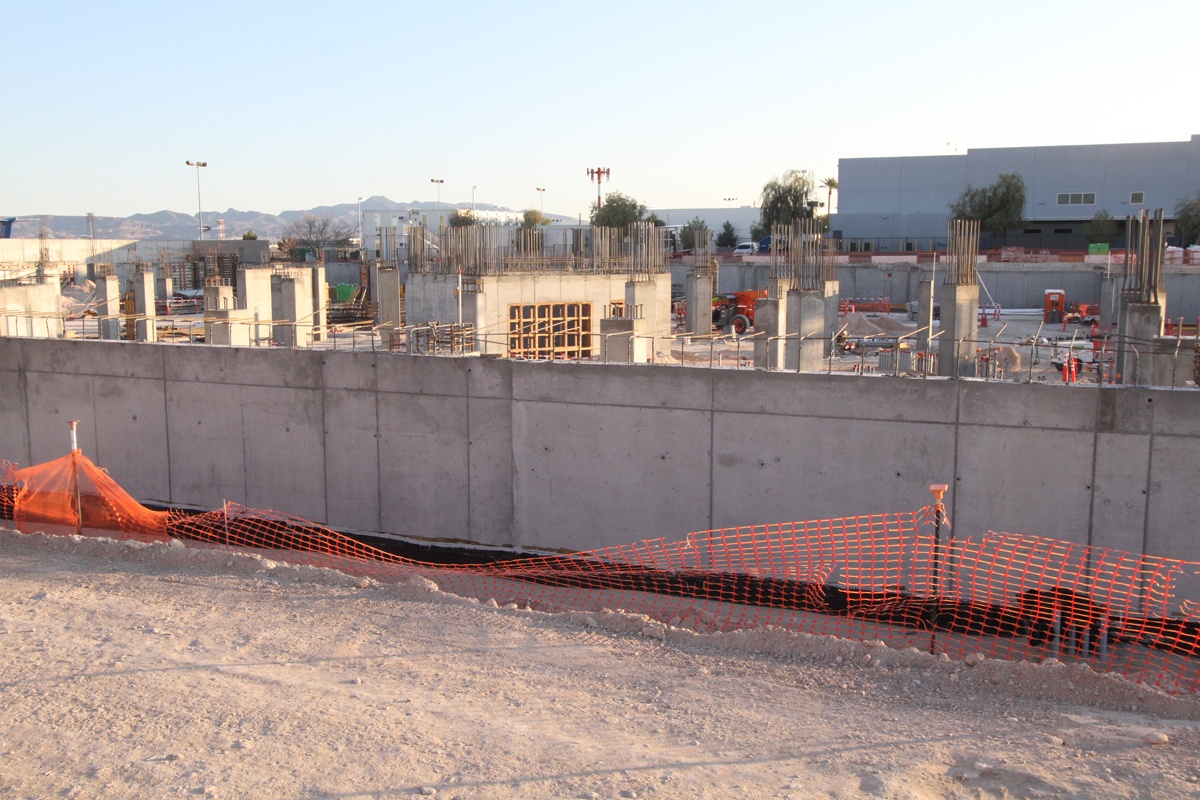 38. New York-New York Room Renovations
New York-New York already revealed its first batch of renovated rooms, the rest will be done in 2023. The rooms have been well-received.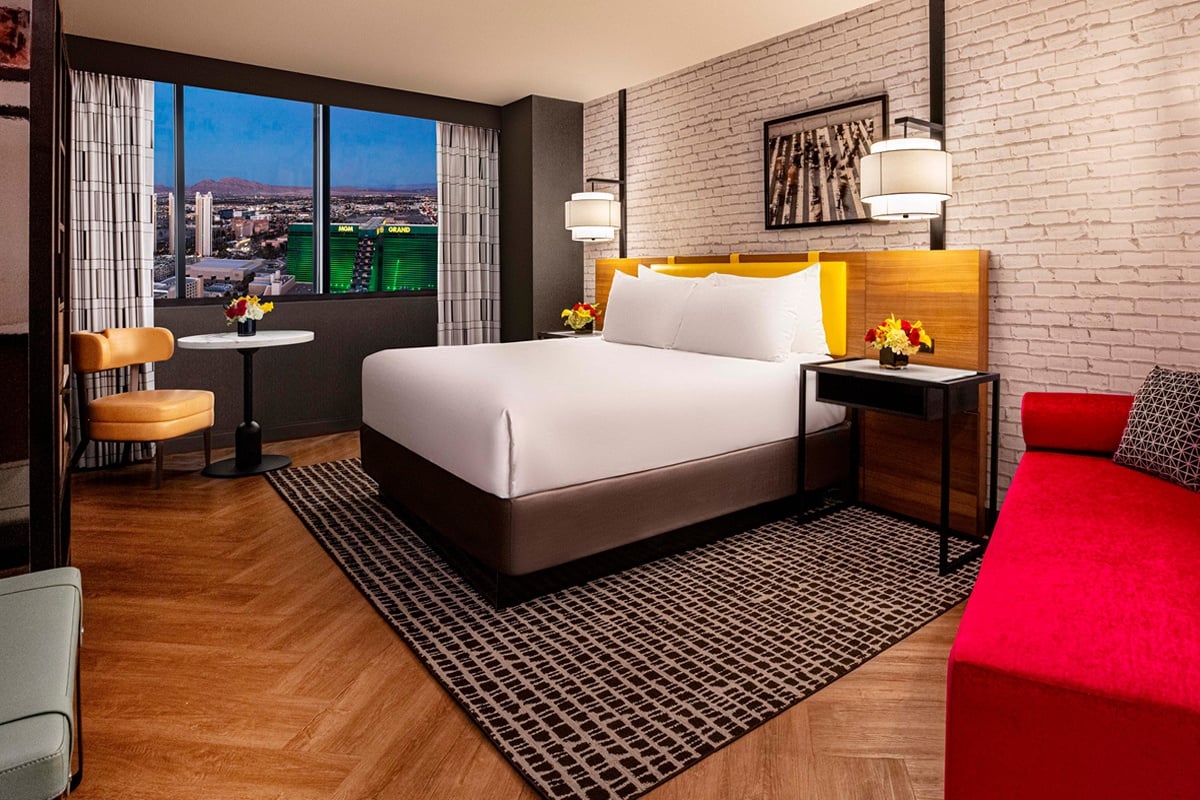 39. Skydiving at Neonopolis
Neonopolis is forever a mixed bag of dreams versus reality, but it sounds like a new skydiving attraction, Aerodium, will actually happen at this downtown shopping complex. We were the first to share the attraction was planned, for that is how we roll. There will presumably also be a new restaurant, Crash N Burn.
40. Adele Pregnancy
Adele has more than redeemed herself, slaying in her Caesars Palace residency, assuming people still say "slaying." In 2023, she'll get pregnant and pursue a degree in English Literature. Circle back.
Nobody's talking about how Adele's upcoming pregnancy could affect her residency schedule.

— Vital Vegas (@VitalVegas) January 28, 2022
There is, of course, a long list of things that won't be happening in Las Vegas in 2023, despite announcements otherwise. We won't see funding for All Net Resort (that was never a thing) or the promised construction, we won't see Majestic Hotel or high speed rail or Moon Resort or Bleutech Park, ever.
Still, there are a lot of exciting things brewing in 2023.
We'll be here to keep you in the loop.