Miranda Lambert and Garth Brooks Extend Their Respective Vegas Residencies
We are not a country music person, but it is a slow news, so we're sharing some "exciting" news about two country "superstar" residencies "being" extended in "Las Vegas."
In case there were any doubt, we are our own editor, so we can put quotation marks wherever the hell we want.
First up, Miranda Lambert announced her residency, "Miranda Lambert: Velvet Rodeo The Las Vegas Residency," is extended through the end of 2023 at Zappos Theater at Planet Hollywood.

Lambert's 16 new performances will happen in July, November and December 2023.
Lambert has completed 11 shows of her residency, and presumably the success of those shows is what inspired the performer and Caesars Entertainment to extend her run.
We don't actually know if that's true, but it's in the news release and venues rarely host money-losing residencies unless Mariah Carey or Gordie Brown are involved.
Lambert's residency set list includes "Actin' Up," "Fastest Girl in Town," "Kerosene," "Strange," "Famous in a Small Town," "Heart Like Mine," "If I Was a Cowboy," "Bluebird," That's What Makes the Jukebox Play," "All Kinds of Kinds" and several others songs we've never heard because, in case you breezed by the first sentence of this blog post, we aren't exactly a country music person. Unless it's performed by Wang Chung.
Also extending his residency is Garth Brooks.
Why is that news? Because his residency at The Colosseum hasn't even started yet and they're giving fans more of it.
Apparently, Brooks' previously-announced shows (27 of them) sold out on the first day of pre-sale.
That means the Garth Brooks residency will be around through 2024.
That's astonishing, but not nearly as astonishing as the fact it took this long to mention we broke the story Garth Brooks would have a residency at Caesars Palace. Not everything has to be about us, probably.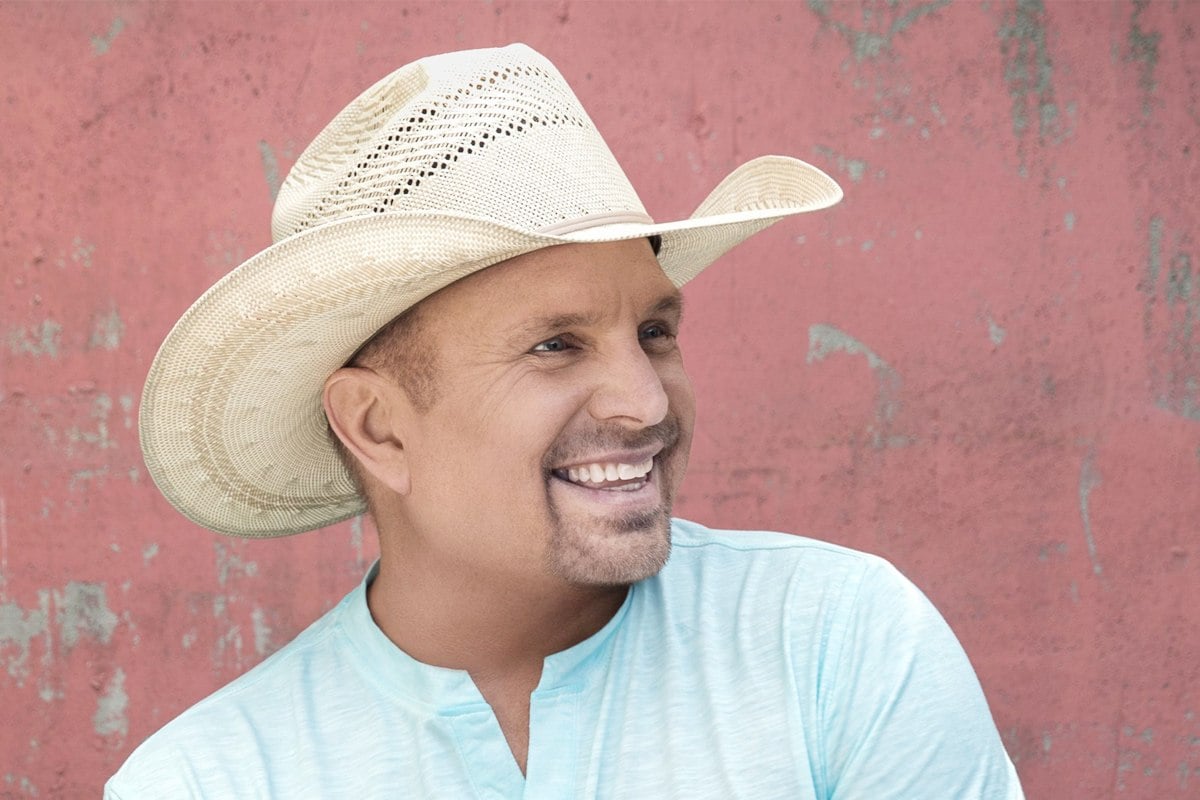 While Brooks announced he'd be extending his residency, the specific dates weren't given. He'll announce them in May 2023.
So, if no dates have been set, why did he and Caesars Entertainment even bother announcing the extension of "Garth Brooks/Plus One"?
Um, hello, it's a little something the kids call "humblebragging." Garth Brooks gets to show off the fact he's still a really big deal, and Caesars Entertainment gets to say, "No biggy, just adding a slew of shows and raking in tons of money or whatever. Shout-out to our stockholders!"
Fun fact: Garth Brooks' favorite food is mashed potatoes. In fact, he sometimes has them as dessert. Hear more.
Anyway, these residency extensions telegraph big successes for the artists, Caesars Entertainment and their theaters, Las Vegas entertainment and country music.
Yee, meet haw, as the kids say. Or giddy, meet up. Or achy, meet breaky. If that's still a thing.
Update (12/2/22): Carrie Underwood is also extending her residency at Resorts World. Her new slate of shows will run from June 2023 to Dec. 2023.