Developers Announce $3 Billion Casino and Arena Project in Las Vegas
Another day, another announcement of a multibillion-dollar resort project in Las Vegas.
This time, though, it sounds like it could actually come to pass.
Oak View Group, which has built arenas in Seattle, Austin and New York, says it has acquired 25 acres of land just south of The Strip for use as a "multi-purpose retail and entertainment district."
The company says it will break ground some time in 2023.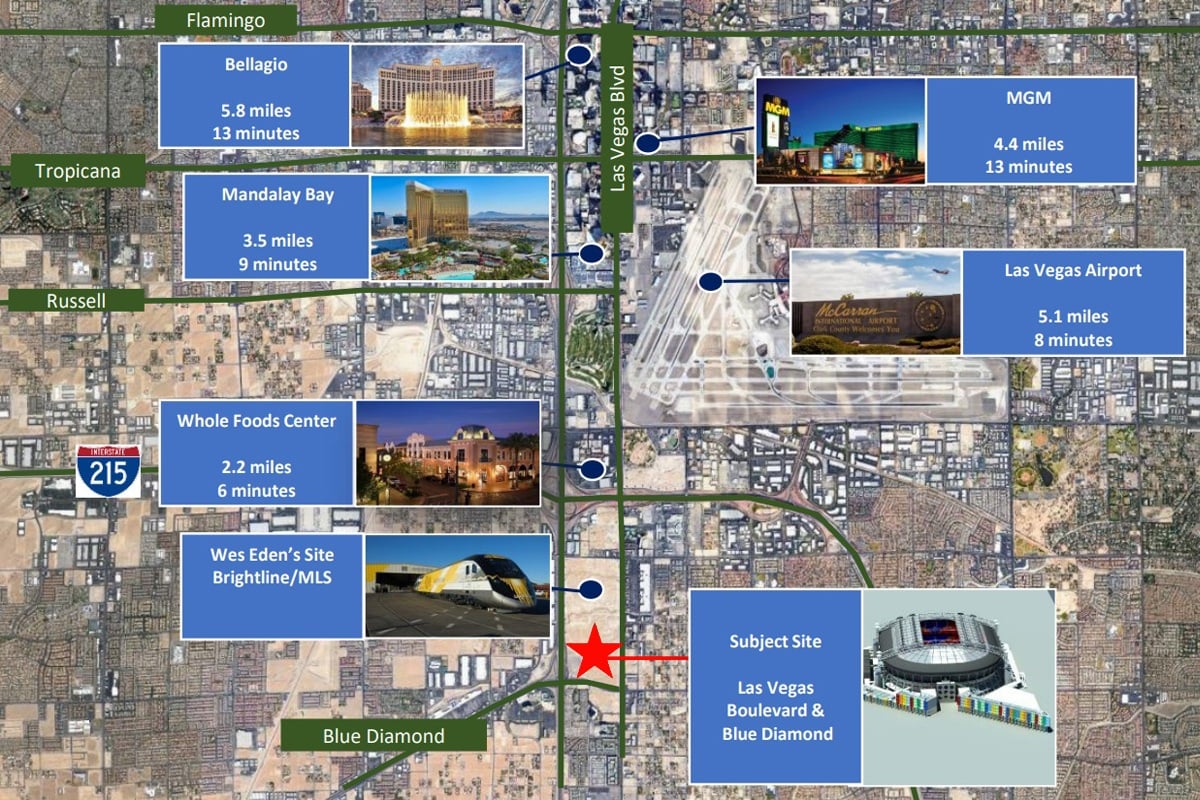 Oak View Group is described as a "global venue development, advisory and investment company for the sports and live entertainment industry."
Trust us, that description really impresses the babes at parties. In combination with a Lamborghini, of course.
According to the company's news release, the location of the project (no name given yet) is at the intersection of two major freeways, the I-15 and I-215.
Plans include an 850,000-square-foot arena, casino, 2,000-room hotel and an additional entertainment amphitheater.
The arena will have "as many as 20,000 seats" and host concerts, sporting events, family entertainment and conventions.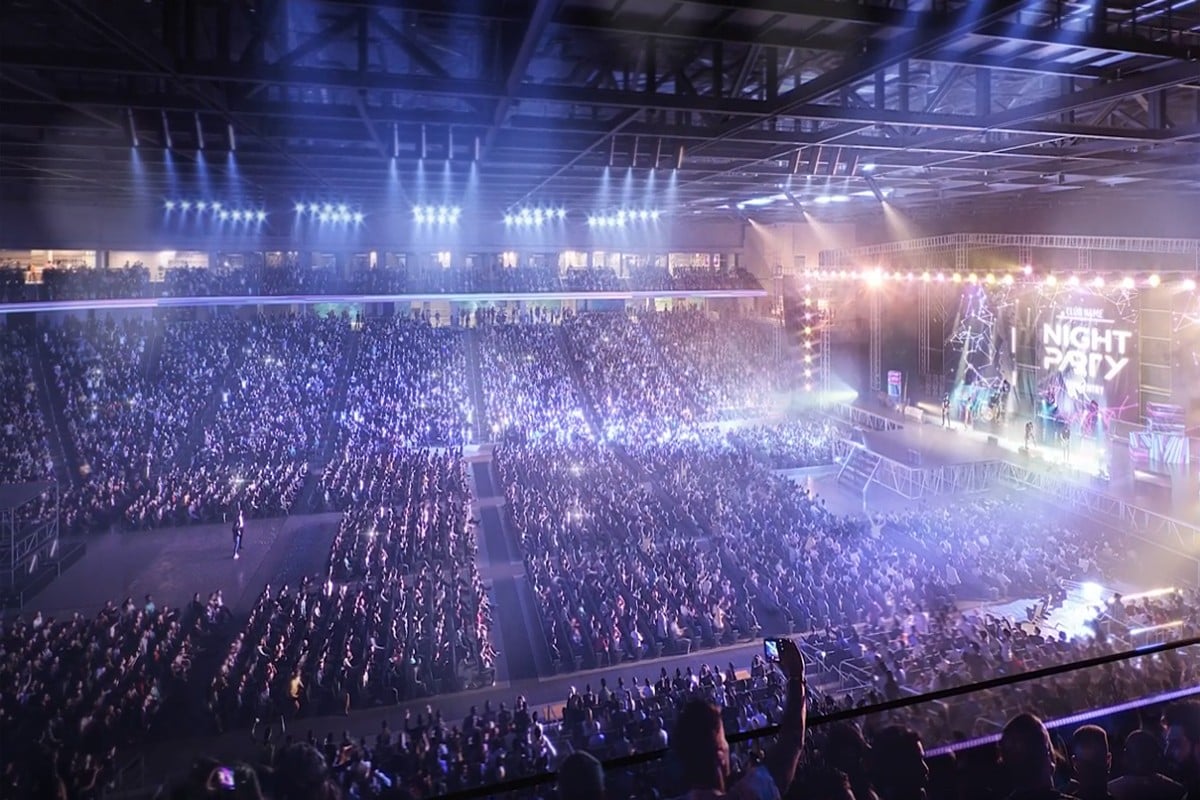 So, everything All Net Arena wanted to be, but this may actually exist someday. All due respect to your drama-filled fail with imaginary financing, All Net Arena.
The announcement news release has lots of quotes from the people involved, which you should read yourself, because quotes in news releases tend to make us a little vomity.
Adding additional heft to this project is the fact it will involve the former president of the NFL's Las Vegas Raiders, Marc Badain. Badain left the Raiders under questionable circumstances (rumored to involve a financial scandal), but his consultation services could be valuable in luring a sports team.
Which appears to be the whole point of this project. Getting an NBA team.
Oak View's CEO told Bloomberg, "There is zero guarantee the NBA comes to Vegas; we are well aware of that. But if the NBA does come to Vegas, this building will be an option. It will be built to the highest specifications of the NBA."
Hey, a little wishful thinking never hurt anybody. After all, wishful thinking is why there's a Las Vegas in the first place.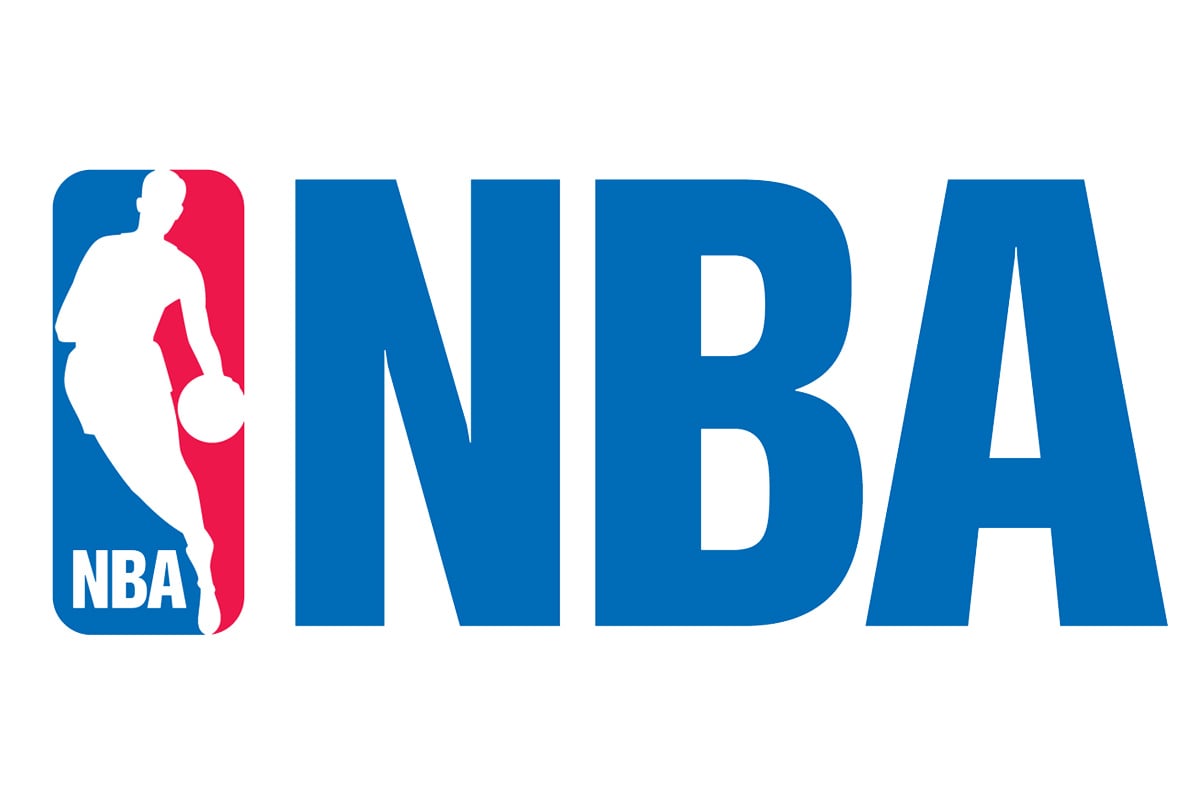 So, will this project actually happen?
As history confirms, such projects are easier said than financed (or completed), but Oak View Group has a solid pedigree, so we're hopeful this baby moves forward.
The most dubious aspect of Oak View Group's project is the fact the company touts the site's proximity to the planned Brightline high-speed rail station. We prefer our resort announcements to stick to reality-based touting.
Whenever a massive new project is announced, we're obliged to remind everyone Las Vegas already has more supply than demand when it comes to entertainment venues. It's a lot of dates and seats to fill.
We've heard an NBA announcement is happening in 2022, and they'll need a place to chillax, if people still do that. We always figured MGM Resorts would have a head start on a team, but other players are definitely in the mix.
We finally get our NBA announcement in 2022, so there's that.

— Vital Vegas (@VitalVegas) January 5, 2022
We are always up for a shiny new casino, despite the fact it may have a sports venue attached. We're just that open-minded.
Given the number of false starts and crushed dreams in this realm, we've been conditioned to immediately don our Skeptic Filter, but we're optimistic about this project coming to fruition.