Two New Star-Powered Restaurants Headed to Strat
The Strat has wrangled two new restaurants, each with some star power attached.
Comedian George Lopez brings George Lopez's Chingon Kitchen to Strat in late 2022.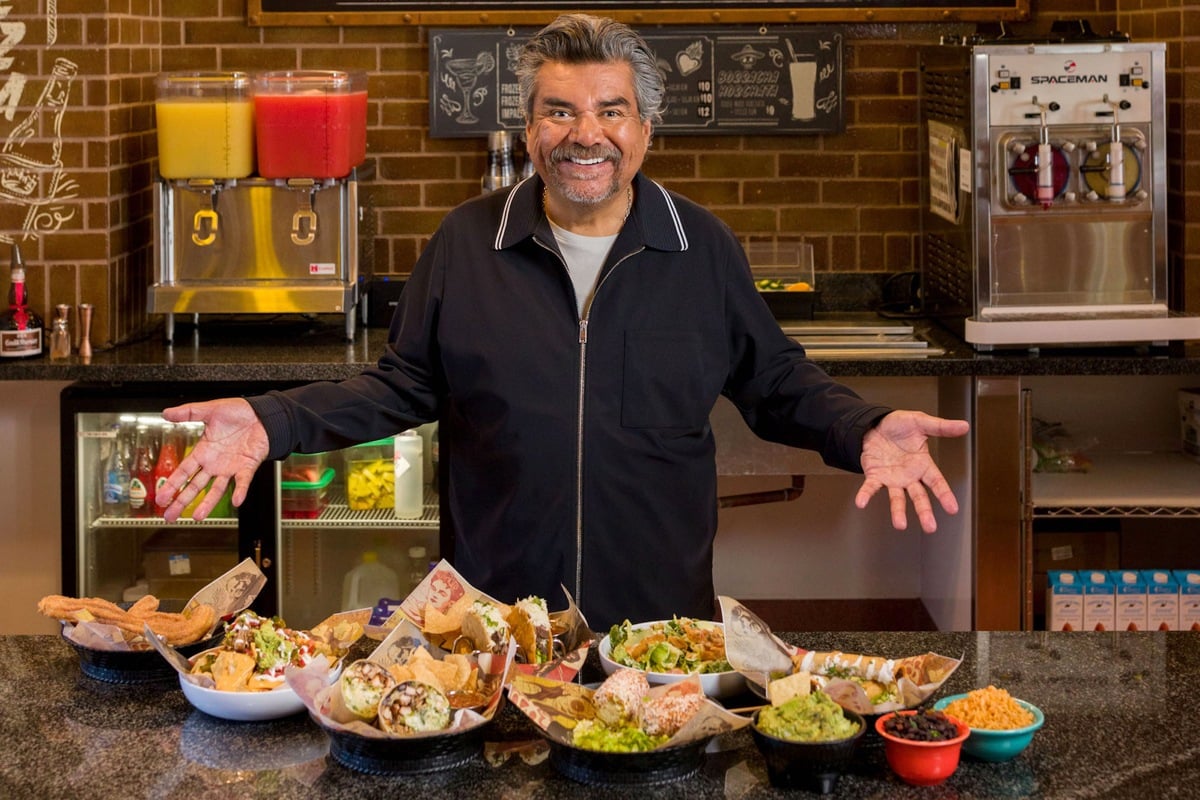 Rock & Brews, from Paul Stanley and Gene Simmons of Kiss, arrives in late 2023.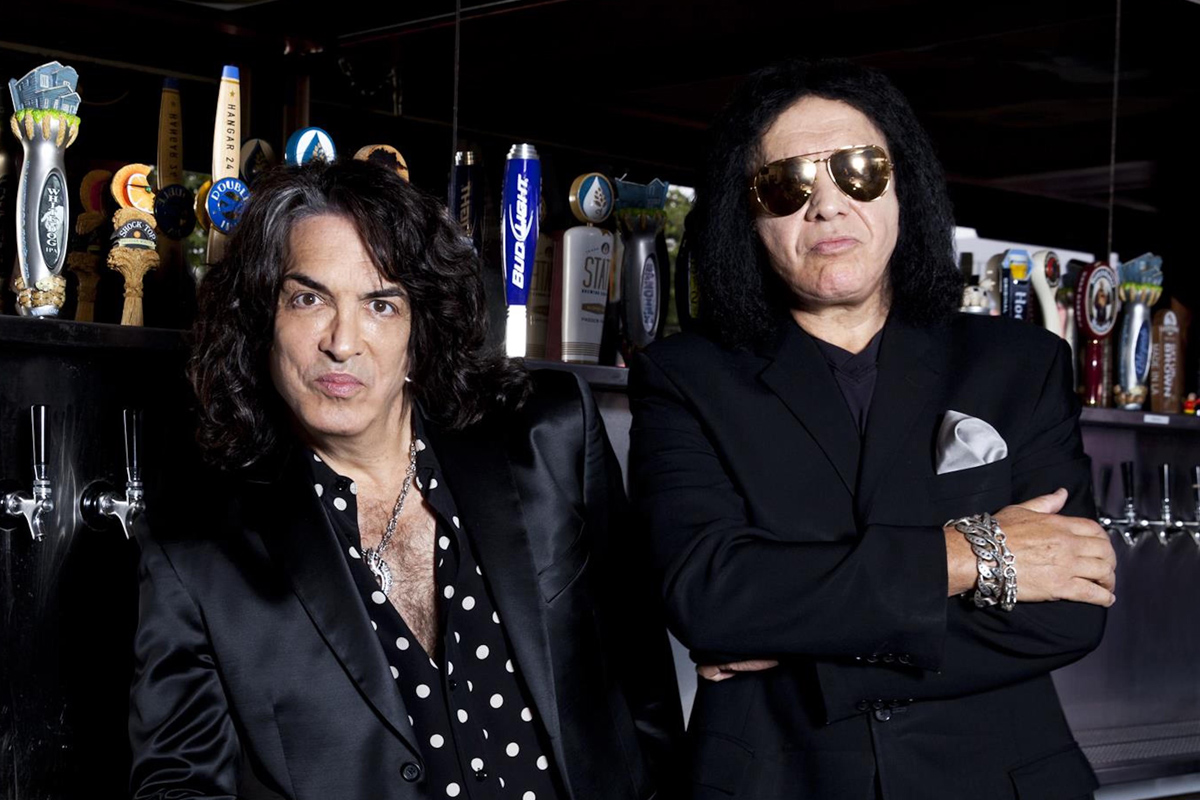 The Mexican concept from George Lopez is an existing brand with three locations, including San Manuel casino (recently rebranded Yaamava), owned by the San Manuel tribe, new owners of Palms. The other locations are Vee Quiva Casino and The Brews Hall, whatever those might be. Here's the Chingon Kitchen Web site.
"Chingon," in Spanish, refers to something awesome.
Chingon Kitchen's menu was inspired by Lopez's grandmother's traditional recipes.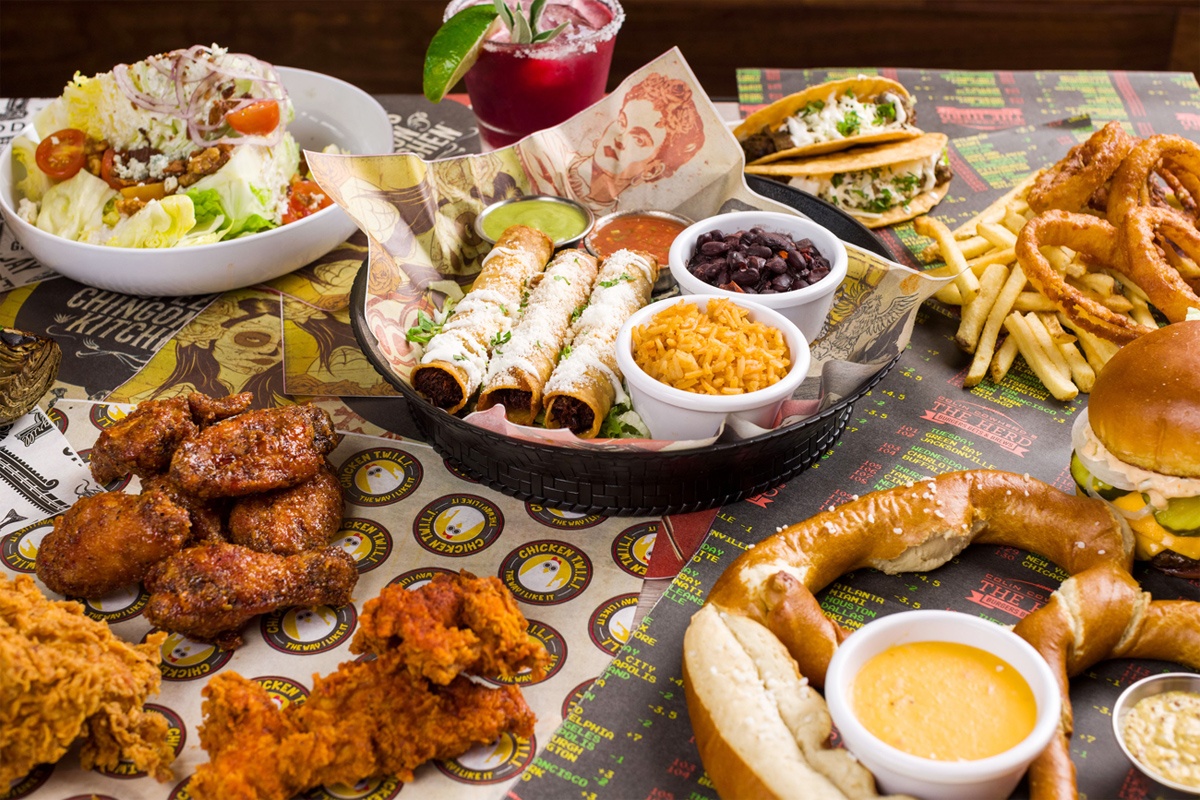 From the official announcement of George Lopez's new offering at Strat: "Vibrant Chicano art will canvas the walls, setting the mood for street corn, queso, tacos, burritos and more. Tortilla selections include flour, corn and cauliflower; and fillings include slow-cooked carnitas, carne asada, citrus-marinated chicken and soyrizo. Signature cocktails include several margaritas including the Chihuahua Margarita, Chingon's famous frozen Impala Margarita topped off with Li'l Mexi Mexican lager from George Lopez Brewing Company."
Chingon Kitchen at Strat will seat 240 people.
You can see George Lopez doing his comedy thing at Mirage.
In a long-ass time from now, Strat will also open Rock & Brews.
Rock & Brews, too, is an existing concept, with 20 locations in the U.S., including in California, Florida, Texas, Missouri, Kansas and Oklahoma.
"Rock & Brews serves the best of American classics, including signature wings, oversized burgers, salads, sandwiches and BBQ," says the official announcement.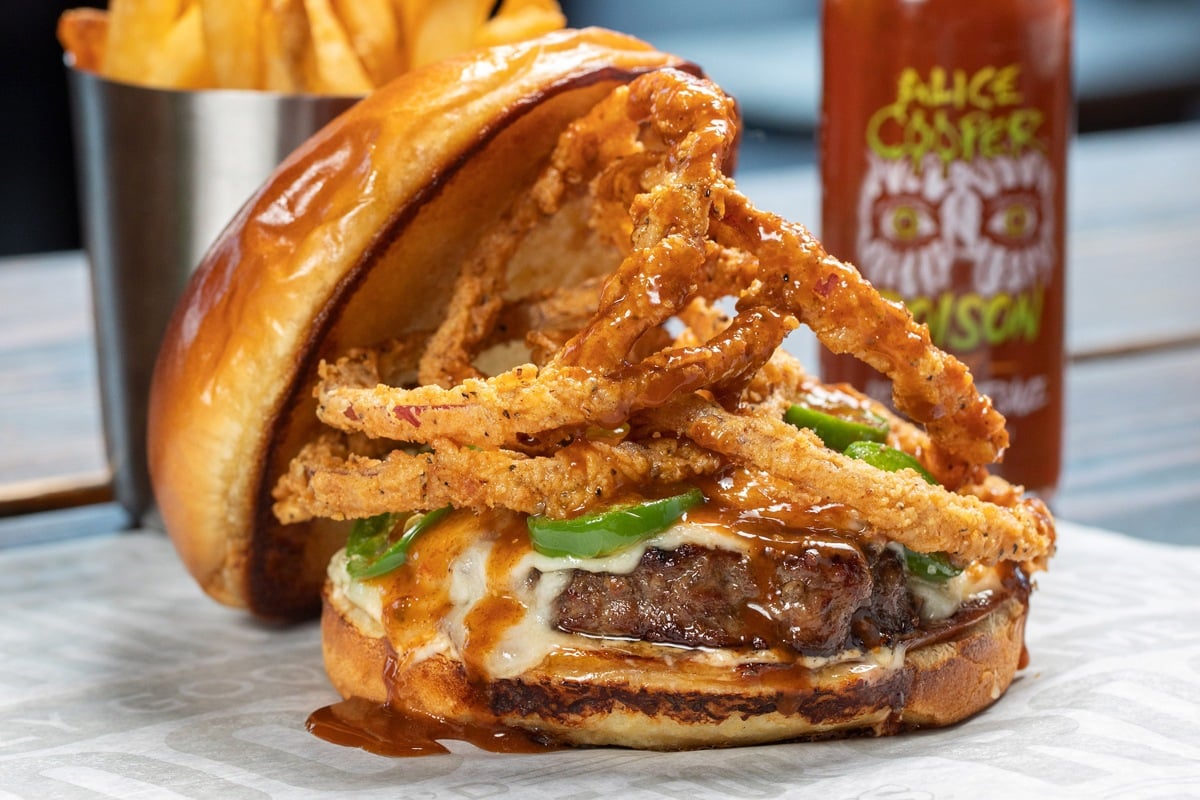 Rock & Brews will feature more than 50 tap handles including three signature brews: Red R Love; Over the Pils and Far Away; and Hazed and Confused IPA.
You can't see Kiss in Las Vegas at the moment, as they bailed on a planned residency at Planet Hollywood, presumably due to underwhelming ticket sales.
As with most celebrity-driven ventures, we trust the celebrities involved in these new Strat venues will have virtually no involvement with the operation of their restaurants. Decent marketing hook, though.
The good news is these are proven concepts and the cuisine looks accessible, so, the more the merrier at Strat.
The Strat's restaurants currently include Top of The World, PT's, McCall's Heartland Grill, Strat Cafe, Nunzio's Pizzeria and the 108 Eats snack bar.
Chignon Kitchen will move into the space of the former Fellini's Italian restaurant (which closed in 2019). Rock & Brews will be in the space that's currently McCall's Heartland Grill. McCall's Heartland Grill will continue to operate into 2023, no closing date is available yet. Both venues will be near L.A. Comedy Club's new showroom.
It's hard to go wrong with Mexican and bar food, so Strat is laying the groundwork for more casual dining options and hopefully price points that fit with the resort's value-driven vibe.
Strat's a little Strip, a little downtown and a consistently good time.