Bally's to Get M.Y. Asia Restaurant from Chef Martin Yan
Bally's, soon to be Horseshoe Las Vegas, has announced a new restaurant, M.Y. Asia from Chef Martin Yan.
We won't bother to mention it took us approximately 10 minutes to realize the "M.Y." stands for Martin Yan.
If you don't know who Martin Yan is, you don't watch public television, and shame on you.

It's great to finally get some news from Bally's following a series of restaurant closures—including Buca di Beppo and Tequila Taqueria—which weren't accompanied by any hints of their replacements.
It seems Caesars Entertainment was building the suspense prior to announcing the Horseshoe rebrand.
Now, we know Horseshoe's culinary offerings won't be all steak, beans and biscuits, or whatever cowboys eat.
Chef Yan's restaurant opens in the third quarter of 2022. M.Y. Asia will go into the former Tequila Taqueria space.
As mentioned, Yan is a star on public television. His show, "Yan Can Cook" has been aired since 1982.
Oh, and he also won a James Beard Award.
And an Emmy.
Fun fact: Chef Yan is the one who taught us "dim sum" means "touching your heart."
We're pretty sure Chef Yan is the only one to ever say, "You have big balls," on public television. (SNL doesn't count.)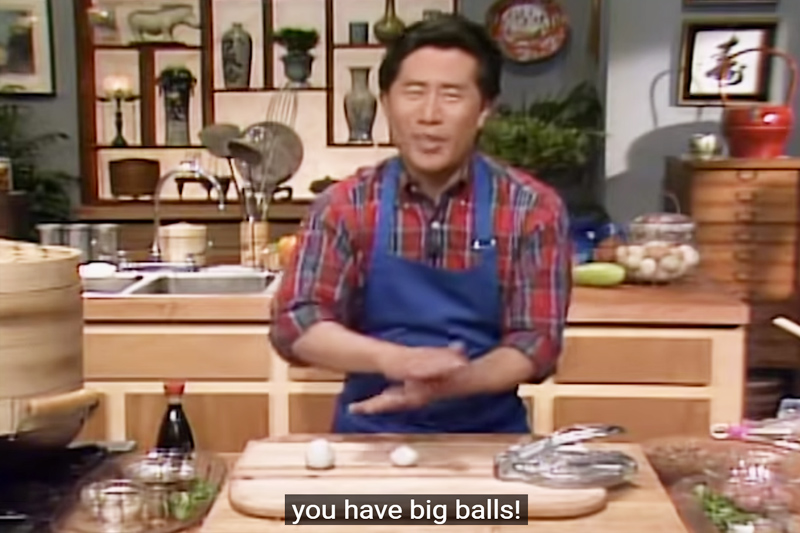 The 73-year-old Yan is as high-energy and charming as the news release says he is. Beyond his on-screen charisma, the chef has serious chops, having written 30 cookbooks.
According to the news release, "M.Y. Asia diners will enjoy flavors from across the continent including specialties from China, Japan, Vietnam and Thailand. Peking Duck, hand-pulled noodles, dim sum, and fresh live seafood anchor the seasonal menu. Chef Yan and his team will create a menu that offers traditional dishes and fresh takes."
As for the physical space, there will be a Lucky Bell Bar and 130-seat dining room.
There's a Bell of Good Luck in China's Foquan Temple. We don't know if that's the bell this is referring to, but we just like saying "Foquan," it feels subversive.
M.Y. Asia will feature a "show kitchen," with a hand-pulled noodle bar and wok kitchen.
Customers who order take-out can use "digital carryout lockers," described as "adding whimsy and a wink to Chinese takeout while keeping the experience contact
free."
We grew up watching Chef Martin Yan, so learning he'll have a restaurant in Las Vegas is fun.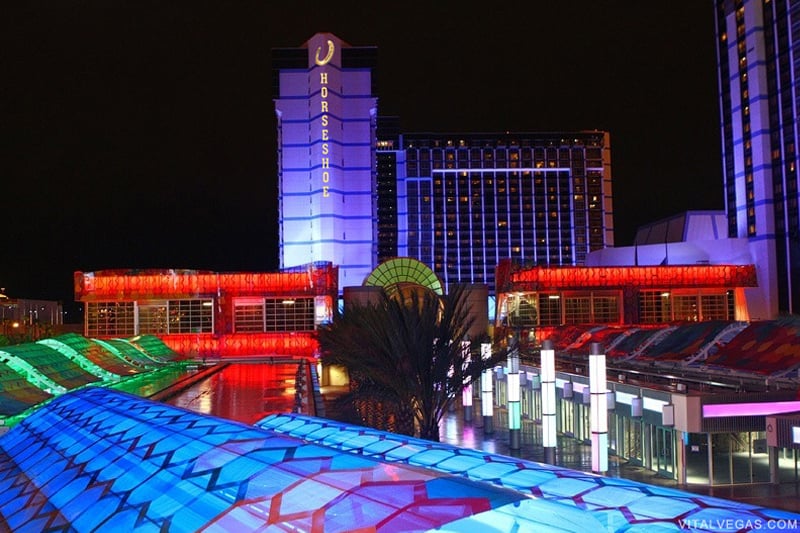 This celebrity partnership follows a recent trend with Caesars Entertainment. The company has several lucrative Gordon Ramsay-branded restaurants, and Caesars also works with Guy Fieri and Giada De Laurentiis and Bobby Flay.
Caesars has also done well with reality star Lisa Vanderpump. She has a new lounge opening at Paris thanks to the success of another lounge at Caesars Palace.
Caesars is also hitching its wagon to singer Blake Shelton. He'll be opening Old Red at Bally's. The country theme should mesh perfectly with the rebranded Horseshoe, and could prove beneficial in blocking the view of Grand Bazaar Shops from Flamingo Road.
Which we always thought was a boulevard until just now.
See? Chef Yan educated the world about Chinese food, and now he helped us all learn something about Las Vegas. Lots of changes going on at Bally's, and we predict the arrival of M.Y. Asia will be one of the best-received.
Our heart could use some touching.