Country Star Blake Shelton Announces Ole Red at Bally's
Blake Shelton, famous for marrying Gwen Stefani, and possibly for being a country singer, has announced a new venue slated for Bally's Las Vegas: Ole Red Las Vegas.
The new venue, at Grand Bazaar Shops, is expected to open in 2023 at a cost of $30 million.
We're going to save the snark for after the rendering. It's a little thing called maturity.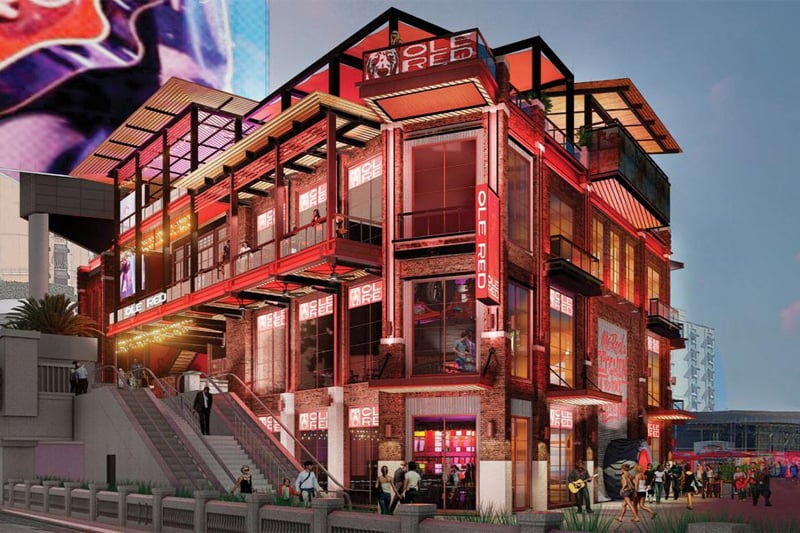 Serious, Blake Shelton, WTF are you thinking?
It's Grand Bazaar Shops, former home of the only Starbucks in recorded history to have failed and closed.
Or perhaps more relevantly, Redneck Riviera. You know, a country-themed bar and restaurant in the Grand Bazaar Shops. We broke the news Redneck Riviera would close, as is our way. Let's just say even the amazing urinals couldn't save John Rich's boondoggle.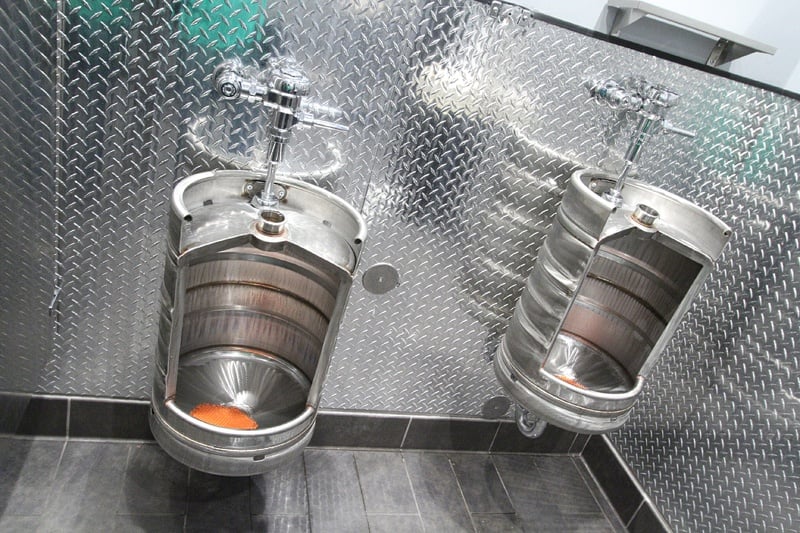 Colin Redd, chairman and CEO of Shelton's partners, Ryman Hospitality Properties, points out 100,000 people walk by Grand Bazaar Shops every day.
Um, Colin, that's true. They walk by Grand Bazaar Shops on their way to somewhere they actually want to go.
Sorry to make it awkward. You're new here.
Oh, well, nothing ventured, nothing gained.
Ole Red Las Vegas will be a four-story building with a main dining room and two additional guest floors overlooking a central stage "with state-of-the-art video, acoustics and lighting for a concert-quality experience that showcases curated artist line-ups daily."
According to the announcement, "guests will also enjoy food, beverages and a separate live music experience on an expansive 4,500-square-foot rooftop while taking in striking view of the Las Vegas cityscape."
Well, now you have our attention.
As for the menu, "A made-from-scratch, Shelton-inspired menu will feature food items and specialty cocktails that are unique to the Las Vegas location and infused with southern hospitality."
We trust Shelton likes our kind of grub, so we're up for that.
This is the first Ole Red in the western U.S. There are four existing locations (Orlando, Florida; Tishomingo, Oklahoma; Nashville, Tennessee and Gatlinburg, Tennessee), with another in the works at the Nashville International Airport, set to open in 2022.

The Ole Red brand is inspired by Blake Shelton's song, "Ol' Red."
The song is about a guy who kills his wife's lover, and while serving time he is given the job of tending to the prison's tracking dog, a bloodhound named (wait for it) Red. The inmate trains the dog to hump another dog so that when he escapes, the dog doesn't go after him, but rather goes in the wrong direction to hump his canine girlfriend. You know, standard country song.
While we couldn't name another Blake Shelton song, he seems an affable sort, and his charm and sense of humor have won over even those who aren't fans of country music as a judge on "The Voice." He also won over the aformentioned Gwen Stefani, so he has to be cool. She had a crush on us at a party in 1996, and that's the story we're sticking to.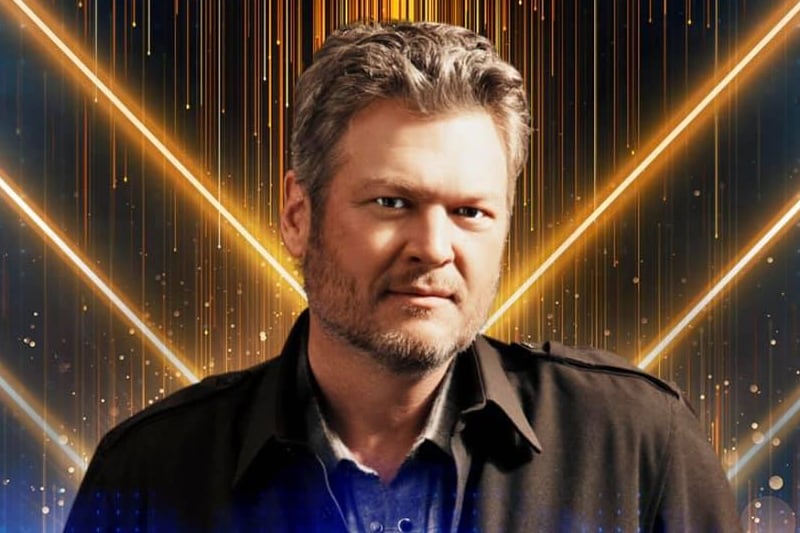 Ole Red is going to be so large, it may block out the sun. It will be located on the southeast corner of Las Vegas Boulevard and Flamingo Road.
The visibility could help Ole Red avoid the fate of Redneck Riviera, as the rendering makes it look distinct from Grand Bazaar Shops, which is a good thing.
The announcement of Ole Red seems to further support the rumors a rebrand of Bally's is in the works. The chatter is it will be a Horseshoe. The country-western vibe of these brands meshes perfectly.
Get ready for some curated artists with an infusion of southern hospitality as Old Red Las Vegas makes its way to Bally's in 2023.