Extensive Renovations Planned for Miracle Mile Shops at Planet Hollywood
There's so much to look forward to in 2022.
The opening of Bleutech Park. A high-speed train from L.A. to Las Vegas. Sahara making a profit. The Las Vegas Raiders having a winning season. Peace in the Middle East. The end of communicable diseases. Flying cars for everyone.
There are also things that will actually happen, like an extensive renovation at Miracle Mile Shops!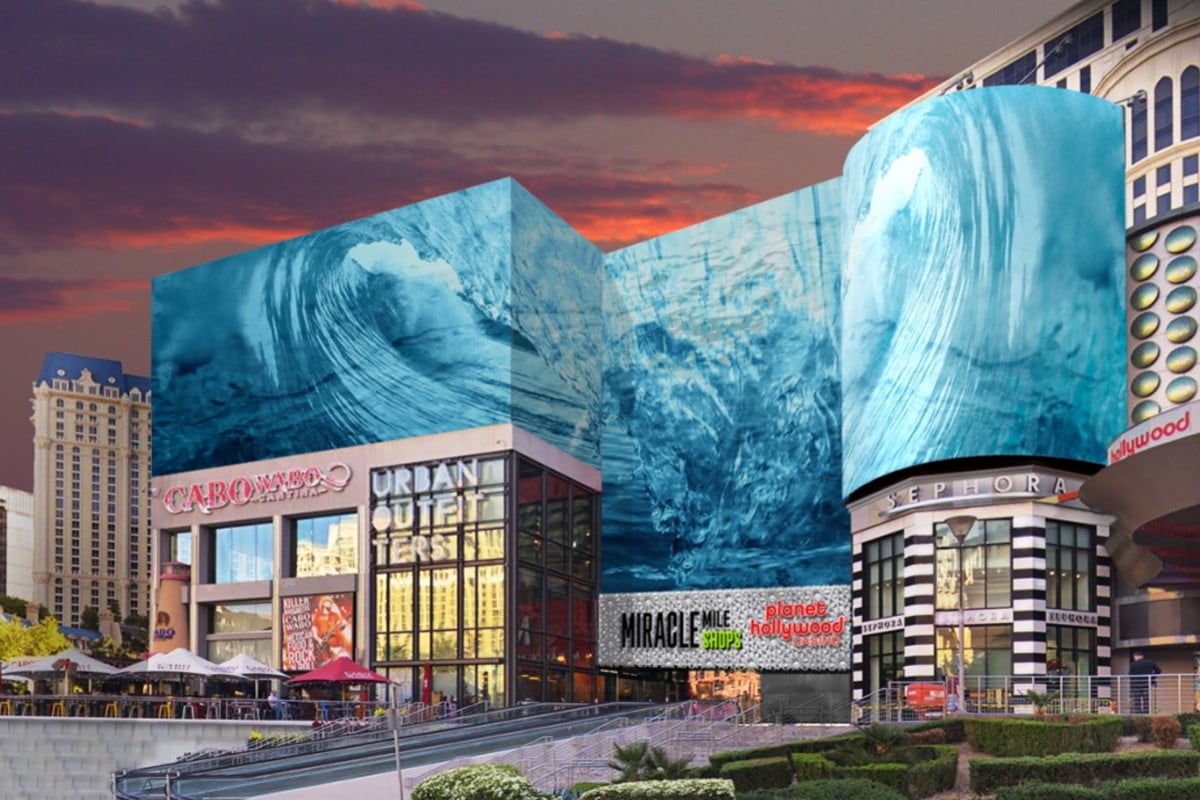 That's right, in 2022, Miracle Mile Shops will start what's described as "an extensive interior and exterior transformation complete with elevated finishes, upgraded technology and digital design elements."
But wait, there's more. "New entertainment features will include exterior and interior immersive light, sound and video experiences."
That's cool, as long as they don't mess with our favorite current "experiences," like the world's tallest stripper.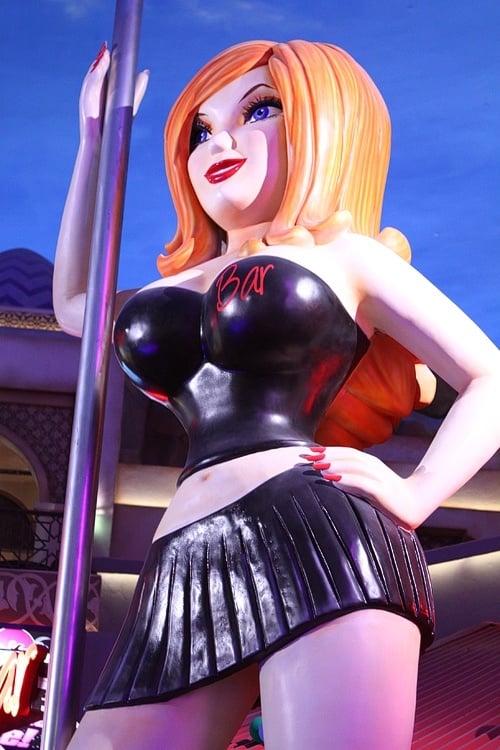 The renovation will be completed in 2023, and the mall will remain open during construction.
We are relieved to report the mall's rainstorm attraction will be "enhanced." It's Las Vegas, that happens a lot. (See independent contractor photo above.)
The free rainstorm show, with its lightning, rain and alleged fog, has been made all the more sad with the opening of other Las Vegas attractions (such as the VR
spectacles at Area 15), so an enhancement is overdue.
The news release about the renovation includes, "Miracle Mile Shops will, in several interior locations, feature all-new projection mapping spectacles that will captivate imaginations and transport visitors on visual and sensorial journeys into worlds of wonderment and discovery."
Dibs on Sensorial Journeys as a band name.
The renovation will include a redesign of the exteriors of the shopping center, including the entrances on the Las Vegas Strip (see rendering above) and Harmon Ave.

Missing from the news release is the awkward fact these renovations are being paid for, at least in part, by the launch of parking fees at Miracle Mile Shops (and Planet Hollywood). Cue the sad trombone.
Miracle Mile Shops was one of the hold-outs on paid parking, but hey, wonderment and discovery aren't going to pay for themselves.
In August 2021, parking at Miracle Mile Shops went from free to $12 for the first four hours. (Parking continues to be free for Planet Hollywood hotel guests, per the hotel. Parking is free for Platinum, Diamond and Seven Star tier levels of the Caesars Rewards loyalty club.)
It's estimated Miracle Mile Shops generates about $100,000 per month from paid parking.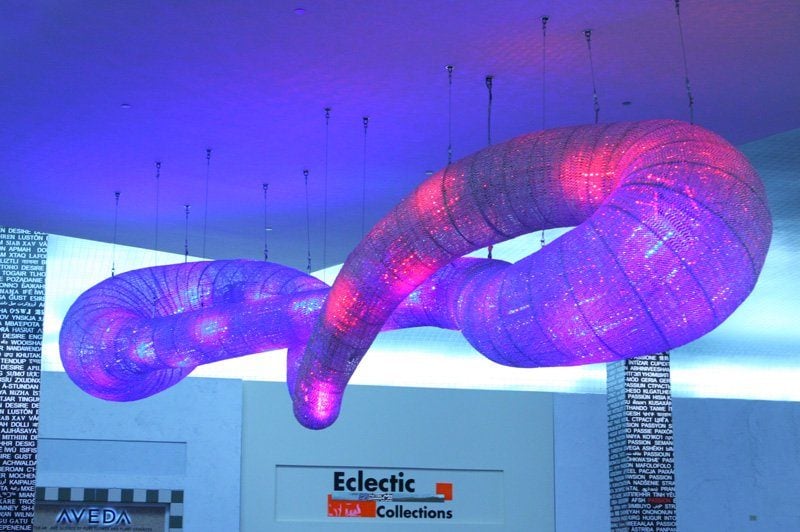 That said, Miracle Mile Shops is a mall worthy of Las Vegas. It's flipping huge, with 500,000-square-feet of restaurants and shops.
Highlights include Nacho Daddy, home of the scorpion shot and Tipsy Robot, a lounge featuring robot bartenders.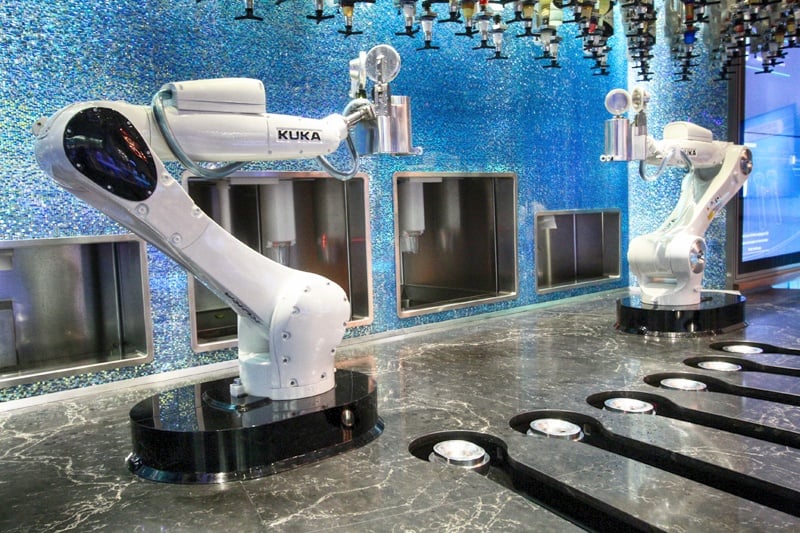 With its more than 150 stores, if you can't find it at Miracle Mile Shops, it's either illegal or doesn't exist.
While we are not a shopping person, we do love sparkle, and the new video screens at Miracle Mile Shops promise to be a treat for the photoreceptors.
See you at the, like, mall.