Museum of Illusions Coming to Project 63
A new attraction, Museum of Illusions, is coming to Project 63, a retail space on the site of the former Harmon Tower on the Las Vegas Strip.
You bet your ass it's a slow news day.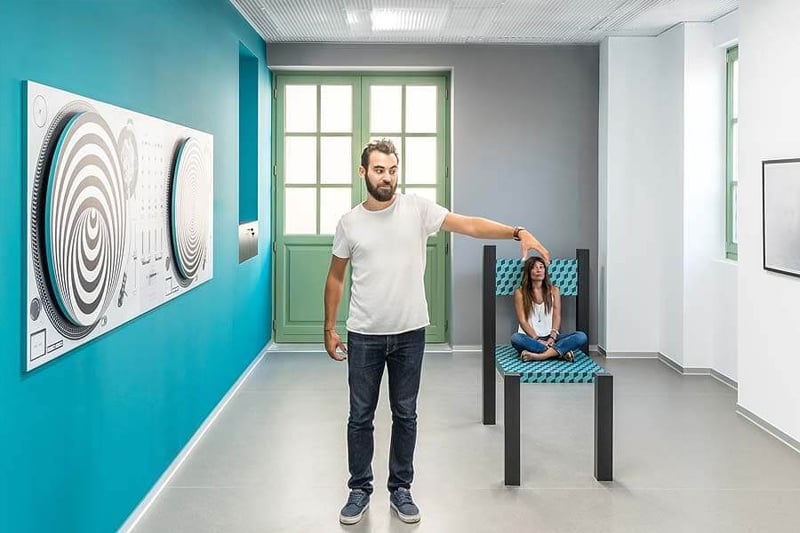 The Museum of Illusions opens in early spring 2023.
The attraction and photo op will cover 15,274-square-feet of space and has already begun construction.
If you're suffering from insomnia, let us help with this enthralling passage from the official news release, "The Las Vegas Museum of Illusions will be designed for visitors of all ages to enjoy a truly remarkable and uniquely glamorous experience complete with a combination of both classic as well as never-before-seen mentally-stimulating optical illusions, 3D holograms, brain-puzzling exhibits and interactive illusion rooms."
So, yeah, not really a museum.

There are 37 Museum of Illusions locations, but the Las Vegas one is certain to be the best, because Las Vegas.
You can learn more about the Museum of Illusions at the official Web site.
In Chicago, the Museum of Illusions costs $25, plus a $3 "amusement tax." In New York, tickets are $24, plus a $3.77 fee. In Houston, the price is $21 plus fees. It's worth noting there's a "Family Bundle" for $69. Nice, Houston.
The Museum of Illusions is joining a very crowded field of diversions in Las Vegas. Everything's interactive and immersive now.
We were wrong about Area 15, though. This "interactive mall" has proven skeptics wrong and is doing really well with its oddball collection of offerings, anchored by Omega Mart—part art exhibit, part social commentary, part storytelling, part WTF.
There's certainly a lot of foot traffic at the former Harmon Tower. Project 63 sits between The Shops at Crystals and Cosmopolitan resort.

Here's the whole story of the former Harmon Tower, it's fascinating. The tower was found to have defects, so it was dismantled before it ever opened.
A hugely expensive steakhouse, Ocean Prime, has also been announced for Project 63, or just "63" if you're cool. Here's more about 63.
The first phase of 63 opens in the fall of 2022, a second phase opens in spring 2023.
We wish Museum of Illusions all the best, and by that we mean you should visit as soon as possible once it opens, if you get our drift.