Confirmed: Tilman Fertitta Plans to Build Strip Casino
It took a minute, but the Las Vegas Review-Journal finally got around to confirming our scoop from more than a month ago: Golden Nugget and Landry's owner Tilman Fertitta plans to build a new casino resort on the Las Vegas Strip. Read our original story.
As we first shared in March 2022, Fertitta is purchasing a parcel at the corner of Las Vegas Blvd. and Harmon Ave., the site is currently home to Tex Mex Tequila Bar & Grill, which was previously the Harley Davidson Cafe.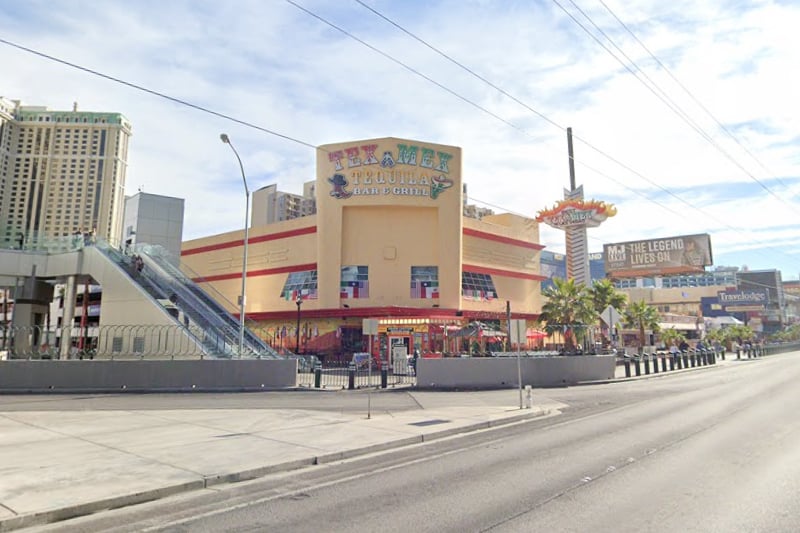 The cost of the land purchase is said to be $200 million.
The sale of the parcel and plans for the new casino resort haven't been officially announced.
That's why it's called "scoop."
The name of the new resort is being kept under wraps, but Fertitta owns Post Oak Hotel at Uptown Houston in Texas.

In the past, Fertitta has expressed interest in owning a casino on the Las Vegas Strip. He was reportedly looking at purchasing Mirage prior to its sale to Hard Rock International.
A Tilman Fertitta-owned luxury resort on the Las Vegas Strip would be fun to see, and would probably mean a revamp of the entire neighborhood, including the sadness that is the Hawaiian Marketplace.
Big thanks to the Las Vegas Review-Journal for confirming our story and we hope they're able to upgrade their computer keyboards to ones with functioning attribution keys soon.