UK Politics Betting: London Mayor Odds 2021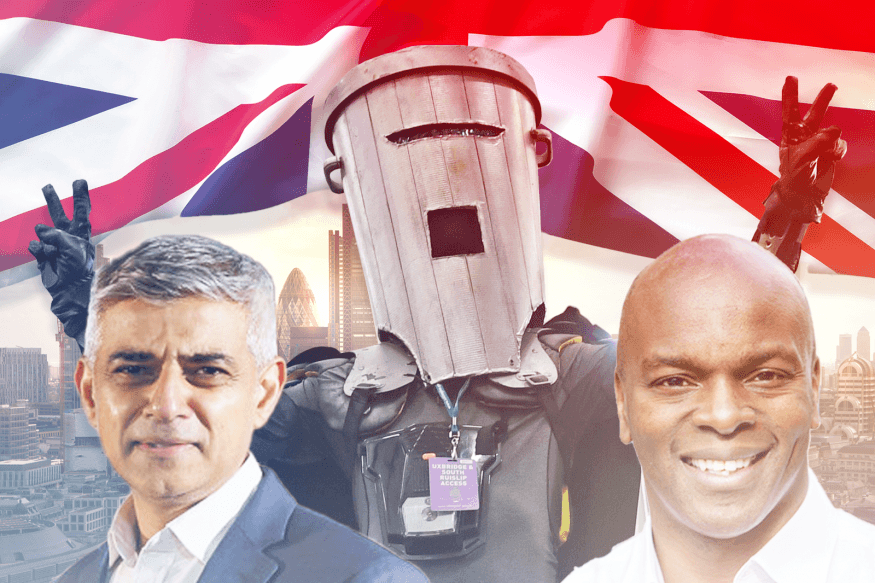 After a year's delay, the London Mayoral race 2021 has finally arrived. Can Sadiq Khan keep his crown? Or will someone else be named Mayor of London this spring?
The election takes place on May 6 – with voters in the capital having 20 candidates to choose from. Khan is the current favorite to follow on from his successful campaign in 2016 and stay in the hot seat.
In fact, YouGov/MEI polls have the current incumbent at 47 percent – leaving him in pole position to snatch that second term with just a few weeks to go.
But the UK is full of surprises when it comes to politics.
So let's look at who the bookies are tipping for the win…
London Mayoral Election Odds
What are the bookies saying? William Hill currently has the race for the next London Mayor priced at:
Sadiq Khan – 1/50
Shaun Bailey – 20/1
Brian Rose – 33/1
Sian Berry – 100/1
Laurence Fox – 100/1
Niko Omilana – 100/1
Luisa Porritt – 200/1
David Kurten – 500/1
Kam Balayev – 500/1
Mandu Reid – 500/1
Max Fosh – 500/1
Nims Obunge – 500/1
Farah London – 500/1
Piers Corbyn – 500/1
Richard Hewison – 500/1
Count Binface – 500/1
Peter Gammons – 500/1
Vanessa Hudson – 500/1
Steve Kelleher – 500/1
Valerie Brown – 500/1
Below we've included some more info about the candidates and the varying odds on offer at the time of writing.
If you're going to have a punt on the mayoral race this year, make sure you head to one of the top UK betting sites that's been recommended by the team at Casino.org to ensure a safe and reliable experience.
Who Are The Candidates?
Sadiq Khan (1/50) – Labour
London's current Labour Mayor, Khan is seeking back-to-back election success – and is a clear leader in the running.
As heavy favorite, all the big bookies are backing the former human rights lawyer to retain his title by a country mile. William Hill's 1/50 is actually pretty generous, as the likes of PaddyPower and bet365 rate him even longer at 1/100.
Shaun Bailey (20/1) – Conservative
Believed to be Khan's closest competitor, Bailey is in the blue corner. As second favorite almost across the board, he's probably the best value for an outside bet.
However, the likes of bet365 believe the Tory candidate could finish third and have priced him longer than Bryan Rose.
But either way, most bookies are offering 20/1 or over.
Brian Rose (33/1) – London Real Party
Some of the bookies are backing Rose to upset the apple cart – at least by coming closest to Khan, with odds from 888sport as short as 10/1.
The American former banker rose to fame as a highly controversial podcaster.
Sian Berry (100/1) – Green Party
Odds for Green candidate Berry are pretty consistent – you'll find most pricing her between 100/1 and 200/1 in what is her third shot at the big seat.
Laurence Fox (100/1) – Reclaim
Yet another controversial candidate, former Inspector Lewis actor Fox is also standing for election.
Is he ready to play the part of a politician? bet365 have more faith in Fox than most with odds of 66/1 for success.
Niko Omilana (100/1) – Independent
Nikolas "Niko" Omilana is one of the youngest candidates, aged just 23.
The YouTube personality and 'prankster' is a huge outsider, with bet365 one of the few willing to go as low as 66/1.
Luisa Porritt (200/1) – Liberal Democrats
Few bookies fancy the Lib Dem candidate this time around. Despite standing for a 'major' party, Porritt's odds are mainly between 150/1 and 100/1 to win it.
David Kurten (500/1) – Heritage Party
A couple of bookies are showing more faith in Kurten than William Hill, who have him way out, including the likes of PaddyPower and betfair (100/1).
Kam Balayev (500/1) – Renew
Renew party candidate Balayev has worked in law and business, and Sky Bet have him at half the odds, 250/1, to William Hill.
Mandu Reid (500/1) – Women's Equality Party
A party leader and former City Hall worker, Reid is less of an outsider with bookies like 888sport, who rate her at 200/1.
Max Fosh (500/1) – Independent
An independently standing candidate, former radio show host Fosh wants to win more votes than Laurence Fox.
There's a huge gap between his odds of 500/1 with WH and 66/1 with bet365. Will the youth vote give Fosh a boost?
Nims Obunge (500/1) – Independent
A pastor who aims to tackle knife crime, Obunge's outsider odds are fairly consistent across the board.
Farah London – 500/1 – Independent
With her apt surname, businesswoman London has her shortest odds for success from 888sport at 250/1.
Piers Corbyn (500/1) – Let London Live
Former Labour leader Jeremy's brother Piers' odds don't go any lower than 250/1 from PaddyPower.
Richard Hewison (500/1) – Rejoin EU
A pro-EU candidate, Hewison remains a huge outsider as far as the odds are concerned.
Count Binface (500/1) – Count Binface for Mayor of London
Known as the 'satirical candidate', mysterious Count Binface has stood at general elections, taking on the likes of Boris Johnson, before – but his odds remain far out. Protest vote?
Peter Gammons (500/1) – UKIP
There's disagreement in the odds market over the UKIP candidate's chances, with betway going as short as 100/1.
Vanessa Hudson (500/1) – Animal Welfare Party
Hudson, who is campaigning on a platform of animal and environment-related ideas, is priced pretty much the same across all of the big bookies.
Steve Kelleher (500/1) – Social Democratic Party
Formerly of the Brexit Party, Kelleher's outsider odds remain roughly the same with the bookies, too.
Valerie Brown (500/1) – The Burning Pink Party
Brown actually wants to abolish the role of Mayor and give power to the people. She's consistently 500/1 to do so.
Who'll Be King?
So there you have it – the odds are out and the clock is ticking on those 20 campaigns.
Can anyone beat Sadiq?
Never say never in UK politics.
However, a combination of the polls and the bookies' odds make him look unbeatable as both the favorite and the only odds-on candidate.
Honestly, nobody looks like they're coming close.
There may be fun to be had away from the outrights if you fancy Khan to win it though – as Sky Bet are offering 9/4 for Sadiq to win over 50 percent of the first preference vote share.
Away from the current Mayor of London, those that love an outsider or fancy an upset have plenty of 'protest' candidates and alternatives to pick from, whichever way they lean.
For more political betting markets worth following in 2021, check out:
Lead image sources:
ChabadLubavitch/Flickr, CC BY 2.0
Twitter/CountBinface
Twitter/ShaunBaileyUK