What Ever Happened To Jennifer Harman?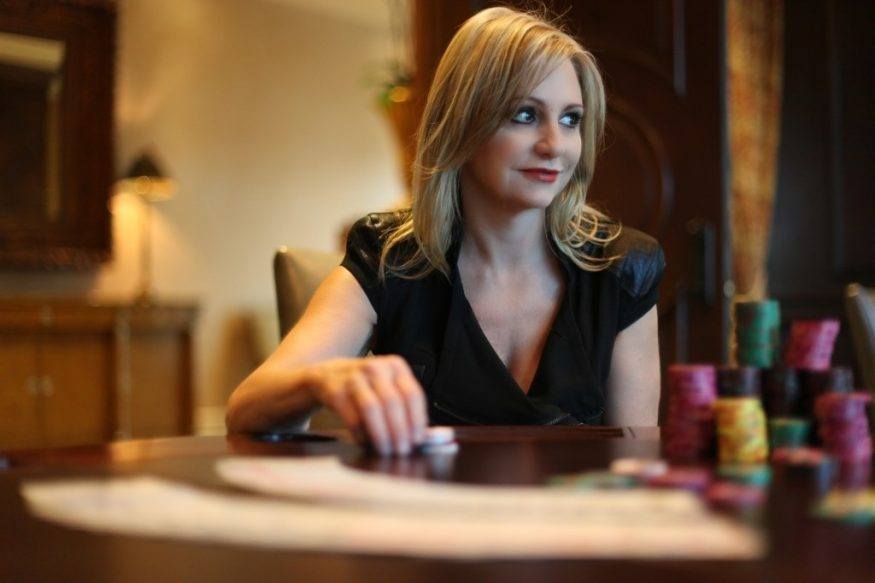 During the years of the poker boom, Jennifer Harman enjoyed quite a bit of popularity among the fans and a lot of respect from her peers.
Albeit not the top female player going by her tournament results, many fellow players admired her skills at cash game tables, where she spent most of her time.
Harman is definitely one of the more iconic poker players who's been around back when the game wasn't nearly as popular and managed to keep her head above water once all the new players started coming in.
One of the best acknowledgments of her achievements on the green felt was Harman's induction into the Poker Hall of Fame in 2015.
However, if you've been keeping up with the happenings in the poker world lately, you must have noticed that Jen is not nearly as present as she once was.
A regular on popular shows like High Stakes Poker and Poker After Dark back in the day, we haven't had much chance to see Harman in action in recent years.
She also appeared on Face the Ace, an interesting show giving online qualifiers a chance to go against the pros and try to beat them and win $1,000,000.
So, what happened to Jen Harman? Is she still playing poker, and what other interests has she been pursuing as of late?
Harman Is Still Very Much Playing Poker
While Jennifer Harman may not have been as present on TV shows or online streams, she's been playing quite a bit.
Probably not as much as she used to, but if you check her Twitter, you'll see many pictures and short videos of her mixing it up with the "old" guard – the likes of Todd Brunson, David Benyamine, et al.
It seems Harman is focusing more on cash games, as she's always done. However, she has played in some tournaments in recent years.
In 2019, she had a few smaller scores during the World Series of Poker, adding a bit of money to her running total of $2.7 million in career tournament earnings.
But, if rumors are true, Harman has done quite well for herself at cash tables, especially playing high stakes mixed games.
As for her public appearances, Harman was featured in PokerGO's Friday Night Poker show, rubbing elbows with Daniel Negreanu, Frank Kassela, Christian Soto, Brandon Mayers, and Kristy Arnett.
Like with all cash game players, it's impossible to say what Harman's results have been over the past few years, but she seems to be doing okay.
Jen Harman's Claim To Fame
Harman, who was born in 1964 in Nevada, discovered poker at a very early age.
She used to watch her father play in a weekly home game and developed an interest. Eventually, he gave in to her pleas and decided to teach her how to play.
It wasn't long after that Harman started to play seriously. She used a fake ID to enter casinos and poker rooms in Nevada before becoming of legal age to play.
Since this was long before online poker was a thing, this was the only way for her to pursue her passion.
As it turned out, Jennifer had a talent for the game, was a quick learner, and soon started to post great results.
Although cash games were always Harman's true passion, she made her mark on the tournament circuit as well. Unlike the new breed of players, she specialized in games other than No-Limit Texas Hold'em, and it served her well.
Jen managed to win two World Series of Poker bracelets.
The first one came in 2000 after taking down a Limit Hold'em tournament.
She won her second bracelet in 2002 in a No-Limit Deuce to Seven Single Draw tournament.
Funnily enough, her three biggest career scores, accounting for over $1,000,000 of the total, came from a second, third, and fourth-place finish.
Two bracelets, tournament winnings exceeding $2.7 million, and continued success on the green felt were more than enough to secure Harman's place in the prestigious Poker Hall of Fame.
She was inducted in 2015 with a fellow pro and another game's legend John Juanda.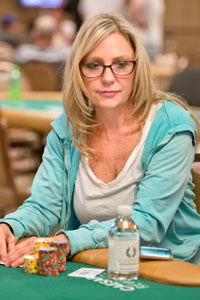 It's important to emphasize that it was Jen's success in the biggest cash games in Las Vegas that was crucial for her induction since she is the only female player to be a regular in the famous nosebleed game at Bobby's Room.
Just getting a seat in that game is an achievement on its own.
Becoming a permanent feature and actually making a profit in the long run against some of the toughest players is beyond impressive.
Harman has certainly deserved her place among the poker elite based on her results alone. But she's also one of the very few women who managed to make it the male-dominated old-school poker world.
Jen managed to overcome all the challenges and become a significant part of the high-stakes community.
In fact, that she was one of the players involved in the epic match against Andy Beal, the infamous "Banker."
Harman played a major role in helping The Corporation (i.e. the players) book the eventual win against Beal.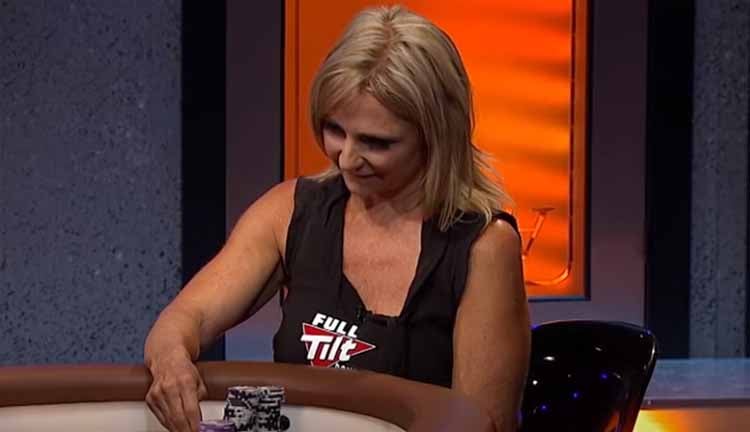 Jennifer Harman's Life Away From The Tables
Although poker has always been her passion, Harman tried to be more than just a poker player.
After dealing with medical issues and having to endure two kidney transplants, Jennifer set up a charity foundation called Creating Organ Donation Awareness (CODA).
She's also been actively involved with and supporting organizations fighting against animal cruelty and hosted numerous charity poker events to help the causes she's passionate about.
Harman is also a mother to twin boys she had with her husband, Marco Traniello. The two got married in 2000 and went their separate ways in 2013.
If Jen's Twitter is any indication, they still seem to have a friendly relationship.
Silent Success Of Jennifer Harman
Despite all her success, Harman has never been the one to seek media attention. She hasn't been involved in any scandals, and she's kept living a silent life of a true poker grinder.
Like many pros, Jen was hit pretty hard by the demise of Full Tilt Poker.
She was one of the sponsored players on the platform, so when things went belly-up, she had a rough period in life. It was something no one was prepared for.
There were rumors back during that period that she was struggling financially, but Harman didn't have much to say on the topic.
Despite all hardships, she never quit big games in Las Vegas, which is more than enough proof that she was doing fine.
If you follow Harman on Twitter, you'll know that she's organized, or helped organize, many charity tournaments, especially in aid of animal rights. It's one of her great passions and shows that she isn't just concerned about crushing her opponents at the tables.
Of course, as the years went by, she's had less and less time to spend on the grind as she devoted herself more to her family and raising her two sons.
Jen is a real "poker" mom, and she's been doing a great job balancing her private and professional life.
What Comes Next For Harman?
Looking at the life path of Jen Harman, it's unlikely she'll ever quit poker.
She's one of the true representatives of the old school of players who knew what it meant to live the life on the grind and loved every minute of it.
Harman may not have the time or the energy she once had to spend long nights grinding away at Bobby's Room, but she's certainly not ready to throw in the towel just yet either.
For someone who's had such a long and successful career in the days when playing poker wasn't as accepted as a choice of profession, she hardly has any reason to quit now.
And a good player knows that finding the balance between your personal and professional life is key to success.
Unlike some who felt burnt out by the game and the increasing competition, Harman is in a very good position, exactly because she's never focused on No-Limit Hold'em.
She's a mixed games expert, and the competition isn't nearly as fierce in that segment of poker.
Sure, there are good players who have been around for a long time, but you don't get so many young guns studying every in and out of games like Deuce to Seven or Seven Card Stud.
So, we'll definitely see more of Harman in the future. With live poker picking up again, she might be eager to jump into some tournaments as well and boost that part of her résumé.
Either way, if you've been wondering what Harman's been up to lately, the answer is the same thing she's been doing for years – playing poker, mixing it up with some of the best in semi-private high stakes cash games, and making a pretty penny out of it!
For more must-read articles in this series, check out:
Lead image: Charity Buzz