Archie Karas: The Rise And Fall Of The Ultimate High-Roller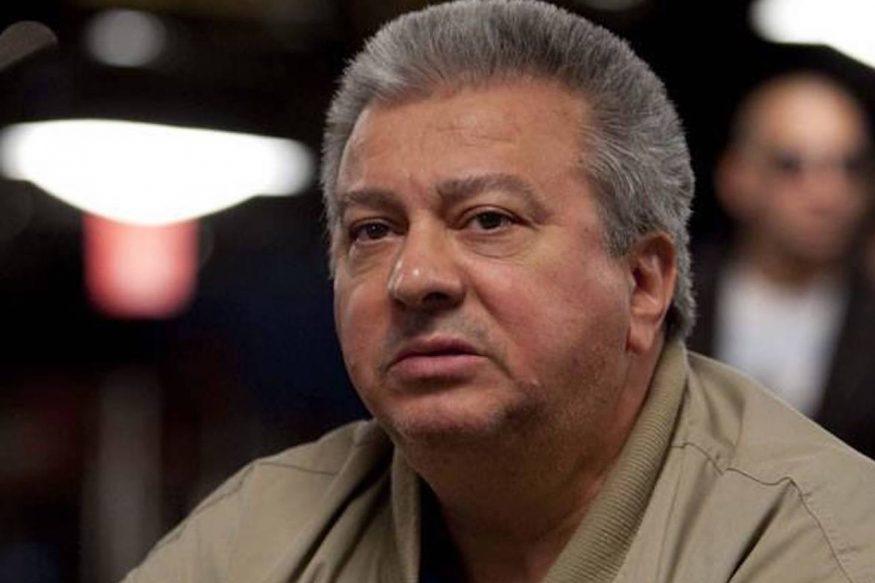 The story of Archie Karas, known around the Sin City poker circuit as "the Greek" is one of our all-time top tales of rags to riches. Before he lost everything, of course, in a real-life plot twist worthy of a Hollywood movie.
To this day, Karas's cautionary tale is one that all casino connoisseurs and newbies alike should know. He remains one of Las Vegas's greatest whales ever, as well as one of its biggest gambling losers, too.
Here's everything you need to know about Archie Karas, the history-making high-roller…
Archie Karas: The Early Years
Born in 1950, Kefalonia native Anargyros Karabourniotis did not fancy following in the footsteps of his father, a struggling builder.
Faced with a lack of career prospects on the small Ionian island and a family in poverty, he began to earn some extra income by playing marbles for money.
A violent argument on a building site with his father is said to have led to Karas packing his bags and leaving for the US, aged just 15-years-old.
He paid for his passage to Portland by working on the ship as a waiter, earning $60 a month.
Upon his arrival in LA, he found a job in a restaurant where he discovered he was a natural at poker and set his sights on becoming a pool shark.
So far so good.
God Of Gamblers?
Progressing from pool halls to underground poker games, Karas amassed over $2 million in winnings in a matter of months. But much of his haul ended up being blown in high-stakes games.
This kind of financial roller-coaster would become what defined Karas's career.
He finally and famously rolled into Vegas with just $50 in his pocket and a dream: to win it all back, and more.
Around this time, he also changed his name officially from Anargyros Karabourniotis to Archie Karas.
A $10,000 loan from a fellow gambler is said to have been paid back within mere hours, becoming the stuff of urban legend as he turned it into $17 million across six months, by playing poker and pool.
Bigger profits followed, as well as invitations from high-profile players.
His most famous scalps include poker hall-of-famers Stu Ungar, Chip Reese, Doyle Brunson and Puggy Pearson.
The Rise… And The Fall
Between 1992 and 1995 Karas collected a fortune, and at its highest his net worth was more than $40 million.
This three-year record-breaking streak came to be known as 'The Run' and is still believed to be the longest and biggest hot streak in gambling history.
One of our favorite tales from this time is the rumor that Karas kept most of his cash on him, stowing millions in his car and requiring casino security guards to act as escorts.
But Karas's crown soon wobbled.
Following 'The Run', during which time he lost just once, Karas found it hard to find new opponents.
So the Greek turned to other games.
Big mistake.
It may have taken Karas 30 months to become a multi-millionaire but it took him only three weeks to lose most of it.
His downfall began with an $11 million loss on a craps game, followed by an eye-watering $17 million loss on a single baccarat game. That's a total loss of $30 million in just 48 hours.
Eventually, the rest of Karas's fortune crumbled too.
He beat Johnny Chan and Lyle Berman with his last million but again blew his winnings within days.
A Greek Legacy
You have to give Karas credit for his persistence.
Despite form deserting him, the poker player continued to visit casinos for over a decade, going on the occasional mini winning streak.
And what do you know? His luck eventually changed yet again, but not for the better. He was arrested for cheating at blackjack in 2013.
Caught on camera marking cards with dots of dye from a hollowed-out casino chip, the Greek received three years of probation and fines of $6,800, as well as serving 73 days in jail.
So, sadly but deservedly, Karas's legacy is one of incredible highs but also huge losses and lows, a criminal conviction and a reputation for being a cheat.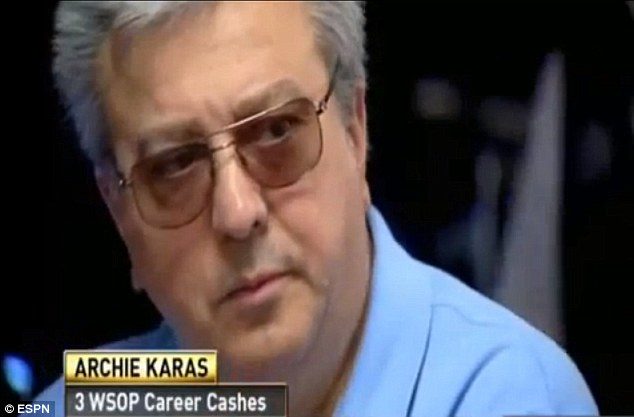 Where Is Archie Karas Now?
For his crimes, Karas has earned a place in the Black Book, also known as the Nevada List of Excluded Persons.
This means we'll never see him in the World Series of Poker again and he'll also face charges if he ever enters another Nevada casino.
Despite this ban Karas, who is now 70, continues to live in Las Vegas.
If you want to find out more about one of Sin City's living legends, look no further than the THS Investigates: Vegas Winners & Losers documentary, which chronicles the story of the Greek, among others.
Despite the rumors, it appears there are no currently plans to make an Archie Karas movie.
But if you ask us, turning $50 into $40 million and then losing it all would make a damn good script…
Learn about some other people who are also banned from Vegas casinos here: