10 NBA Young Rising Stars to Watch Out For
The 2017/18 regular season in the NBA has already produced its fair share of classic memories and games. At this stage of the year it's always good to take a look at which young players are grabbing the most attention for their promising performances.
Check out these 10 rising stars to keep an eye on for the remainder of the season.
1. Nikola Jokic, Center/ Power Forward – Denver Nuggets

Undoubtedly, this will be a controversial decision to put the 23 year old Serbian national at the top of a top 10 list of NBA rising stars but there is no denying Jokic will have his fans backing this choice.
The Denver Nuggets boast an envious array of young talent and Jokic is the shining star in that young roster. His ability on the offensive has never been questioned but he has now also improved his defensive play.
Earlier this season, Jokic completed the fastest ever triple-double in the history of the NBA in a time of 14 minutes and 33 seconds. The previous record was achieved by Jim Tucker back in 1955.
Other players on this list might have more potential at a younger age but Jokic is far closer to being the finished article than any others listed here.
2. Ben Simmons, Point Guard – Philadelphia 76ers

Every great NBA player is usually associated with an equally great team that has been built around them. Think Michael Jordan with the Chicago Bulls, Kobe Bryant with the LA Lakers, Steph Curry with the Golden State Warriors. Could Ben Simmons with the Philadelphia 76ers be the next?
Unfortunately, it's unlikely the 76ers will ever achieve what the other great sides mentioned above managed. Simmons might well need to move to a bigger franchise to fulfil his insane potential.
Simmons' skill combined with acute offensive passing can tear teams open. He was first overall pick in the 2016 NBA Draft and it's easy to see why. He'll be a potential MVP for years to come.
3. Brandon Ingram, Small Forward/ Point Forward – LA Lakers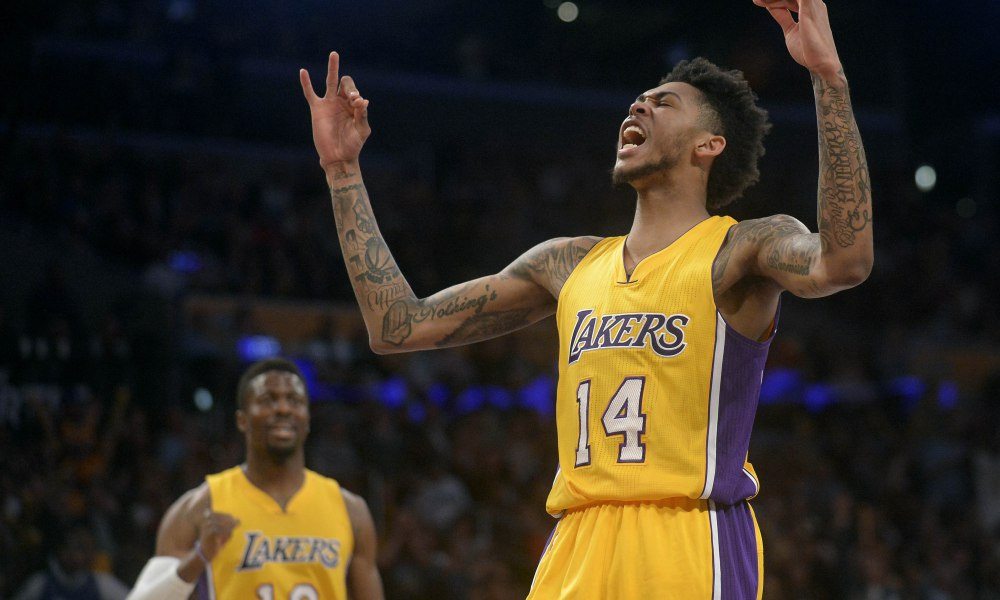 Next on this list is the player who was the number two overall pick in the 2016 NBA Draft. At 20 years of age, Ingram is still very much learning the ropes of the NBA. To be listed so high here shows just how hot a prospect he is.
He has spent this season smashing his career-record points tallies in games. His highlight being his game-winning 3-pointer with just 0.8 seconds remaining in the 7th December, 2017 clash with the 76ers to put an end to a five-game losing streak.
There is still a long way to go but Ingram is at the right franchise to maximize his potential as a small forward. Crucially, Ingram is still learning and his consistently improving stats per-game show he's listening.
4. Donovan Mitchell, Shooting Guard – Utah Jazz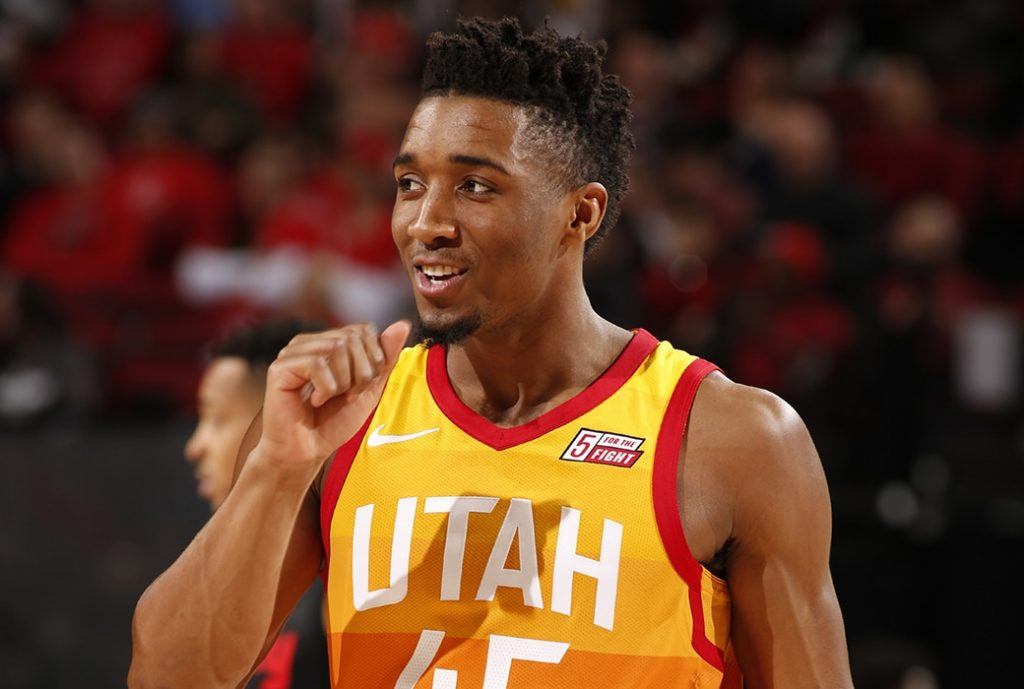 For some NBA players, it seems it is written in the stars to become great. Only an elite number of 17 former players have matched or bettered Mitchell's key scoring stats in a qualified season. Amongst those ex-players, there are 10 that have gone on to become Hall of Famers such as Kareem Abdul-Jaffar, Shaquille O'Neal, and Michael Jordan. The remaining 7 have all gone on to be part of All-Star teams.
Some are tipping him to be an All-Star player in the next few years. The only thing stopping Mitchell from achieving such greatness is himself.
5. Devin Booker, Shooting Guard – Phoenix Suns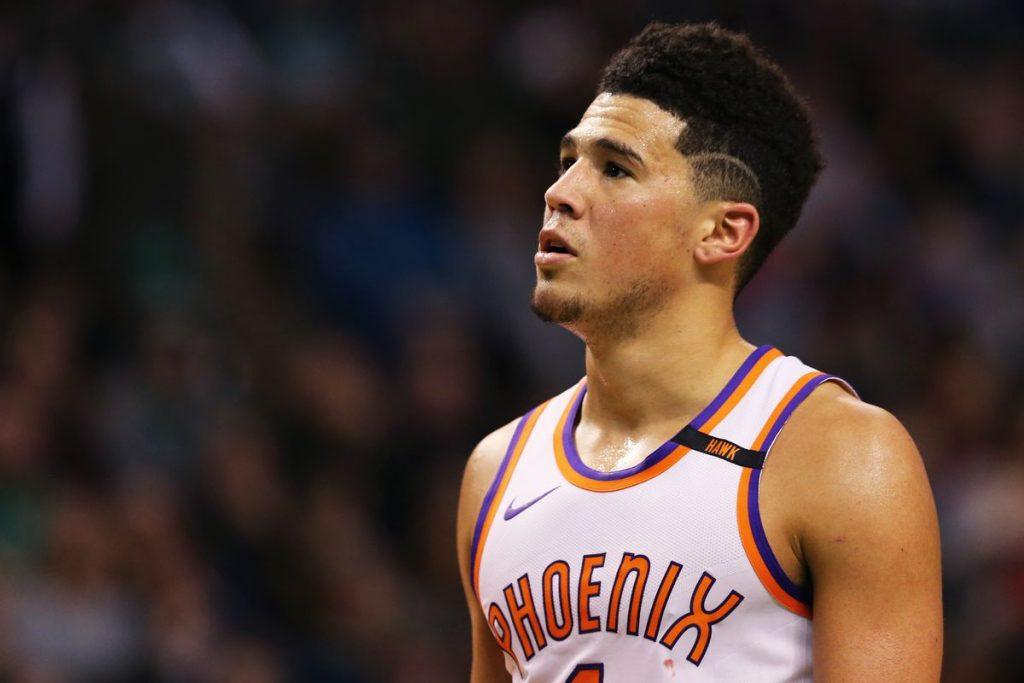 If you want points on the board then you don't need to look any further than 21 year old Booker.
The shooting guard is one of the most prolific young scorers in the league but his defensive work is still lacking. That is holding him back from making the transition from a very good player to a great player.
Almost a year has passed since Booker officially became the youngest ever player to score more than 60 points in a single game, when he tallied up 70 points against the Celtics on 24th March, 2017.
On 17th February, 2018, Booker won the All-Star Weekend Three-Point Contest ahead of Golden State Warriors' Klay Thompson and LA Clippers' Tobias Harris, with a record tally of 28 points.
The sky is the limit for Booker but he has work to do on the discipline side of his game.
6. Jamal Murray, Point Guard/ Shooting Guard – Denver Nuggets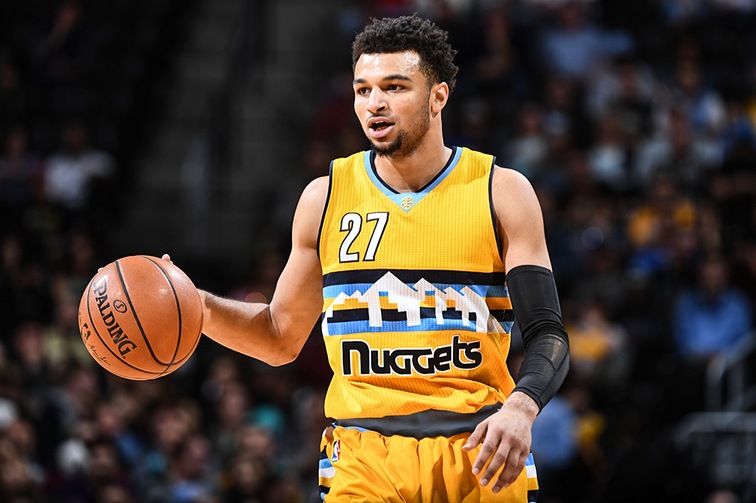 Another member of the golden generation of youth talent coming through at the Nuggets, 20-year-old Murray is showing that he's keen to learn and improve all the time.
Murray's stats are getting better with every passing month and he's built a superb cohesion with fellow youth prospect Jokic.
His distribution is still arguably in need of work but Murray could be a big-time player for the Nuggets for a generation if he continues to show the improvement that he has over the past year.
7. Jayson Tatum, Small Forward/ Point Forward – Boston Celtics

At just 19 years of age, Tatum is one of the youngest players to ever be included on this list. He was a third overall pick for the Celtics in the 2017 NBA Draft and impressed everyone in the 2017 NBA Summer League. He has gone on to transfer that form into the NBA regular season.
On his NBA debut he managed a double-double that consisted of 14 points and 10 rebounds. He went on to win the Eastern Conference Rookie of the Month award for December 2017.
What a debut season this kid is having. He is certainly the most exciting prospect on this list. There is still a long way to go yet though.
8. Gary Harris, Shooting Guard – Denver Nuggets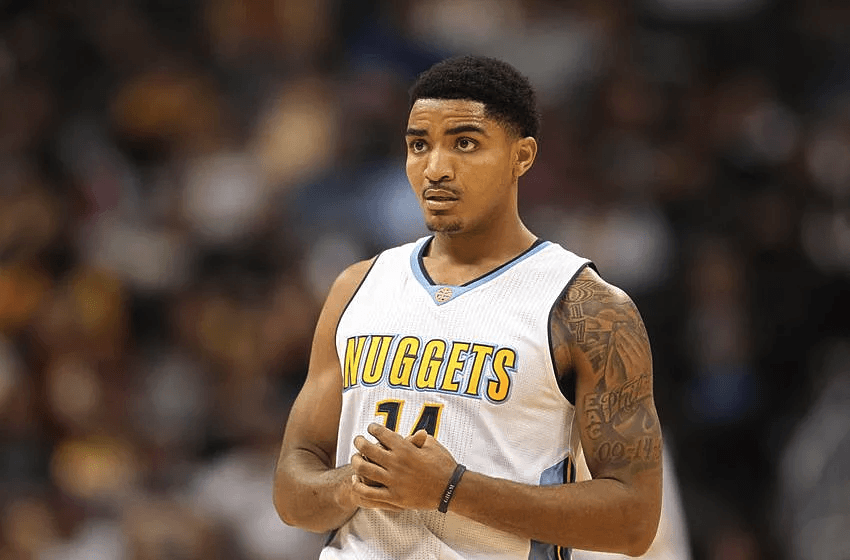 It is crazy that we are still listing Harris as a rising star. He might only be 23 years old but this is already his fourth full season as an NBA player. He's also the third Nuggets player on this list but there is no shame I being listed behind his impressive team-mates Jokic and Murray.
Harris signed a four-year contract extension with the Nuggets in October 2017 and this was said to be worth around $84 million.
He scored a career-best 36 points against the Boston Celtics on 13th December, 2017. That best was matched again in a game against Phoenix Suns on 3rd January, 2018 when he scored 28 of the 36 points in the first half.
9. Lonzo Ball, Point Guard – LA Lakers

When your father, LaVar Ball, is labelled by Forbes magazine as 'one of the most polarizing personalities in sport' then you're always going to be up against it. Ball has somehow managed to distance himself from his father's controversies though.
At 20 years old, he is proving to be one of the best impact players in recent memory. His ESPN.com defensive real plus/minus score of 2.13 has put him behind just Ben Simmons, Tyus Jones, and Dejounte Murray.
Ball still has some work to do but the initial signs are very positive. He just needs to take that extra step up.
10. Otto Porter Jr, Small Forward – Washington Wizards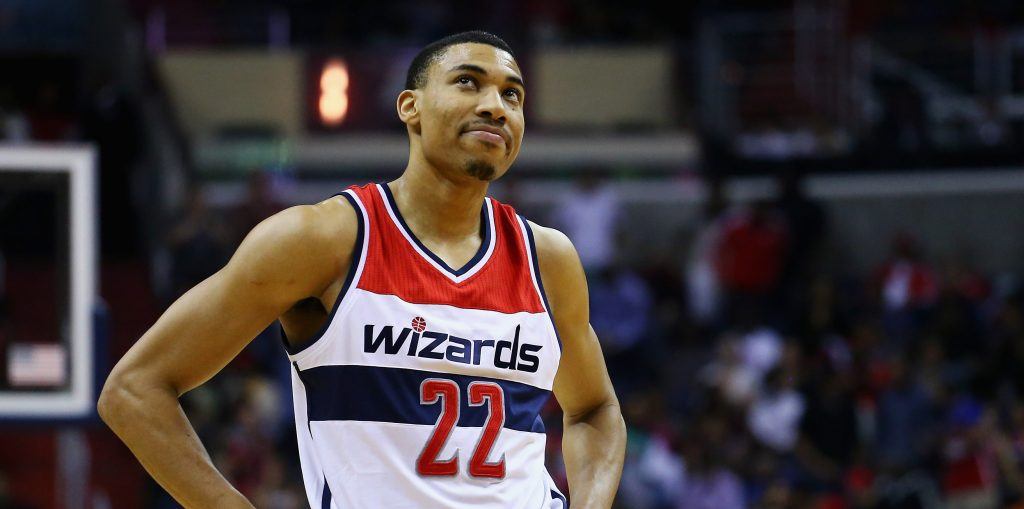 The bottom of this list might seem like a harsh spot to this player's fans but at 24 years of age, time is running out for Porter Jr to be considered a young talent.
The Wizards player is one of the lowest point scorers on this list but the man from St Louis is far more than just a scorer. He's an efficient player that has 49.1/40.4/84.2 with just 0.9 turnovers per game. Consider him to be the glue that keeps a team together.