10 Poker Players Who Went Broke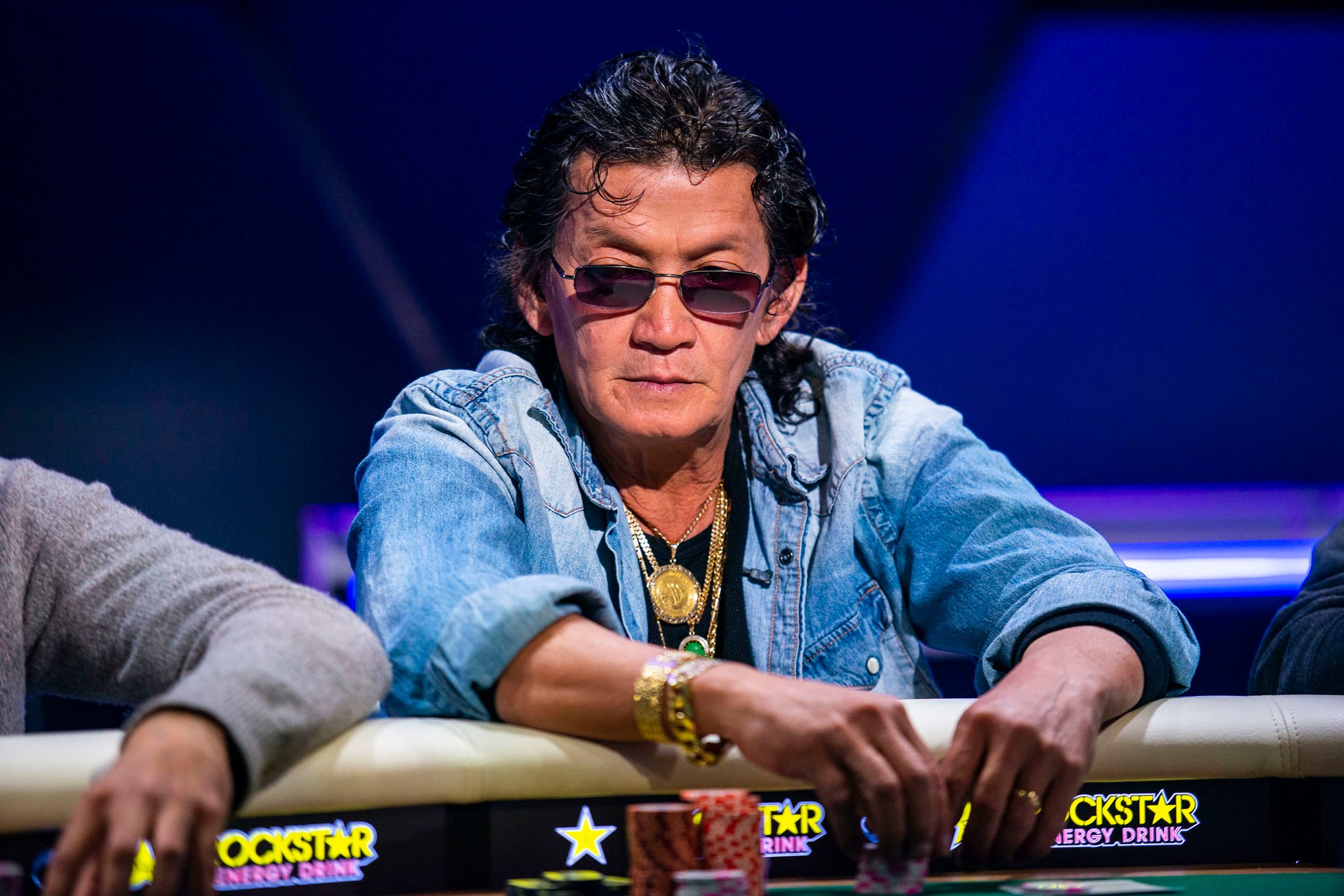 Over the decades, the great game of poker has made many poor people into millionaires while simultaneously costing others a big chunk of their wealth.
While most stories are either those of success or failure, there are also those who made big bucks in poker only to lose it all again and end up completely broke.
Whether it was going on tilt, playing too high stakes, or simply getting lucky to make the money in the first place, these are the stories of 10 poker players who lost all their fortune after winning it.
10. Archie Karas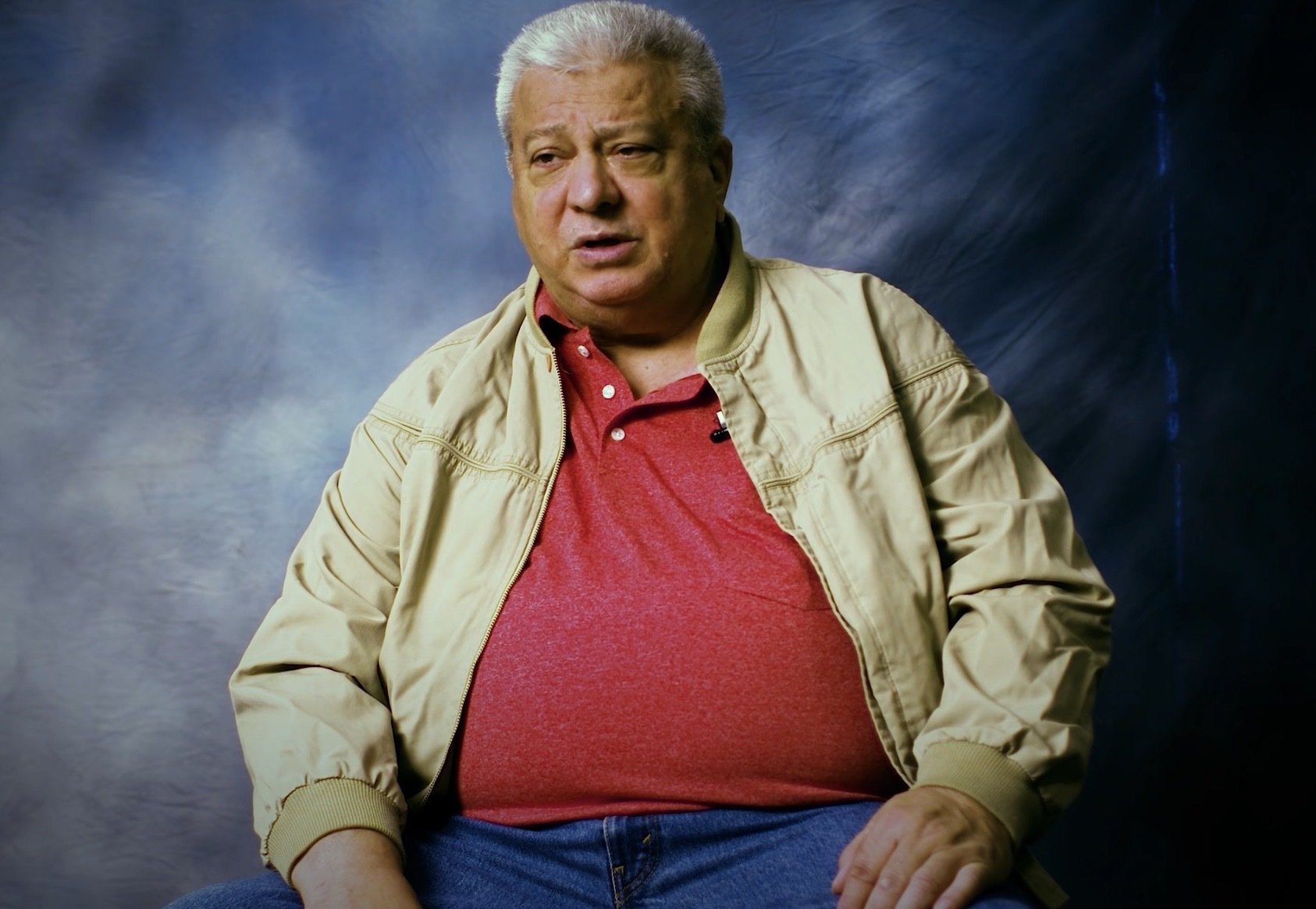 A living legend of the gambling world, Archie Karas made and lost more money playing poker and other gambling games than most people see in their lifetime.
After multiple unsuccessful gambling stints in his youth, Karas came to Las Vegas in 1992 with nothing but $50 in his pocket.
Having quickly lost the $50 he had, Karas took a loan for $10,000 from a friend who was also a gambler and just as quickly managed to turn it into $30,000.
And from there, he just kept going.
Between 1992 and 1995, Karas played poker for the highest stakes against anyone who would take him on, doing extremely well at different poker games and crushing his opponents.
By 1995, he was a legend in Vegas, having amassed around $40 million in winnings from his initial $10,000 stake.
However, things would start going bad for "The Greek," whose fortunes started to turn, mostly because he was no longer getting much action at the poker tables.
As an action junkie he needed to play something, so he would hit the craps and baccarat tables and play for massive stakes.
This is exactly where "The Run" finished, as he experienced two monumental losses at these games, giving back around $30 million of his total bankroll in just two nights.
The massive downswing ended very soon for him, and he was reported to be completely broke after having been one of the biggest winners the city had seen up to that point in time.
To this day, Archie Karas remains a fabled name in the gambling circles but also a cautionary tale of what gambling games can do to amazing poker players.
9. Stu Ungar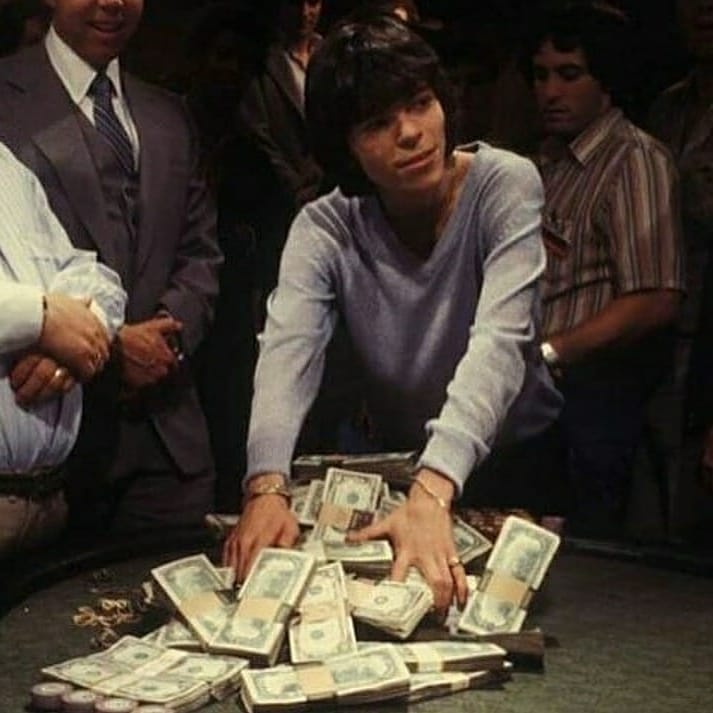 Referred by most in his era as "The Kid," Stu Unger is likely one of the greatest poker players who ever lived.
Coming up in the gambling world as a successful gin rummy player, Unger graduated to poker when all the rummy games had dried up for him.
Unger had a photographic memory, which made him exceptionally good at card games and gave him a massive edge over players in the 80s and 90s, who were far from being as proficient at poker as they are these days.
He became famous when he won the WSOP Main Event in 1980 and was rumored to have won over $30 million playing cash games in his lifetime.
Yet, as feared as he was by his opponents at the tables, many took pity on him, as his cocaine addiction and compulsive gambling behavior prevented him becoming the true poker champion he was destined to be.
Unger managed to come back to the WSOP in 1997 and once again proved his talent, but his vices eventually got the better of him.
Despite his huge wins at the poker tables, Unger was found dead in a cheap motel room in 1998, apparently having overdosed on drugs and without any money or property to his name.
8. Brad Booth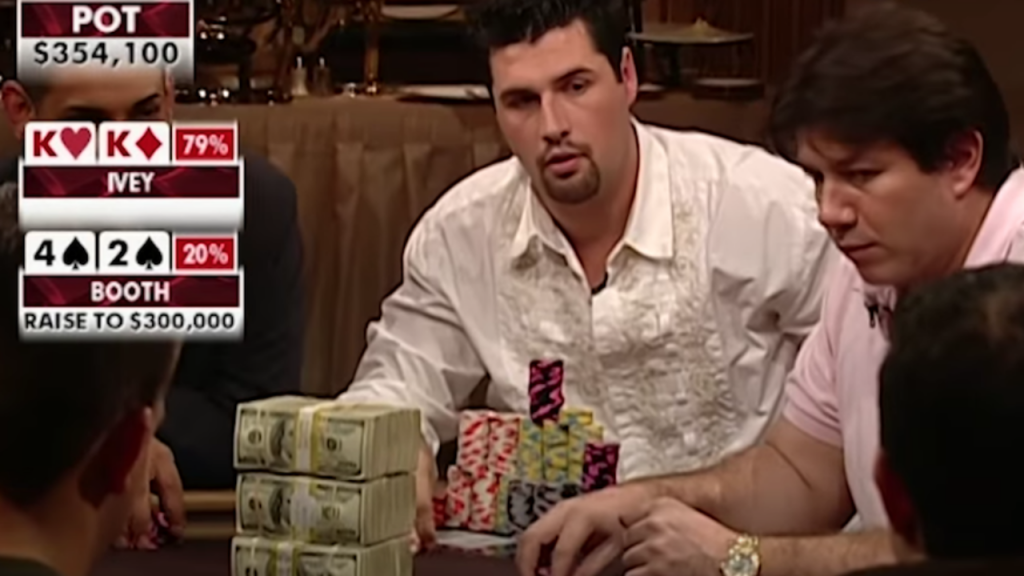 A less famous name than the likes of Karas or Unger, Booth is a somewhat more modern poker player some of you may have seen playing against the likes of Phil Ivey on shows like High Stakes Poker.
Despite not being as famous as many other players of his generation, Booth was actually one of the best cash game players of the time and had won a lot of money playing poker.
It's estimated that he won anywhere between $5-10 million in the early 2000s, only to lose it all during the Ultimate Bet Scandal.
Booth is believed to have lost millions in the scandal itself and dropped the rest of his bankroll in high-stakes cash games he couldn't afford to play, after which he was rumoured to be completely broke.
The rumors are likely true given that he hasn't been seen playing much poker ever since.
7. Erick Lindgren
A part of the popular "Full Tilt Pros" crew that founded and maintained one of the most successful poker sites of all time, "E-Dog" was very young when poker was booming.
Lindgren was doing more than well for himself at the time, earning millions a year from his sponsorship and even more money from his poker wins.
He was great at tournaments and cash games alike, winning WSOP and other titles and making a respectful name in the poker community.
By 2012 though, things were no longer going so well for Lindgren, who was apparently getting way too mixed up with sports betting and fantasy sports leagues.
His sports bets were in the hundreds of thousands, and his debts finally came to the light of day when he was accused of owing $100,000 for a high-stakes fantasy sports league.
Since he couldn't pay this or other debts, Lindgren ended up filing for bankruptcy.
At the time, he officially owed $12 million and possibly other debt that was off the books.
He'd also lost all of the profits and earnings he made as a Full Tilt Pro, meaning he was in for well over $20 million.
6. Gavin Griffin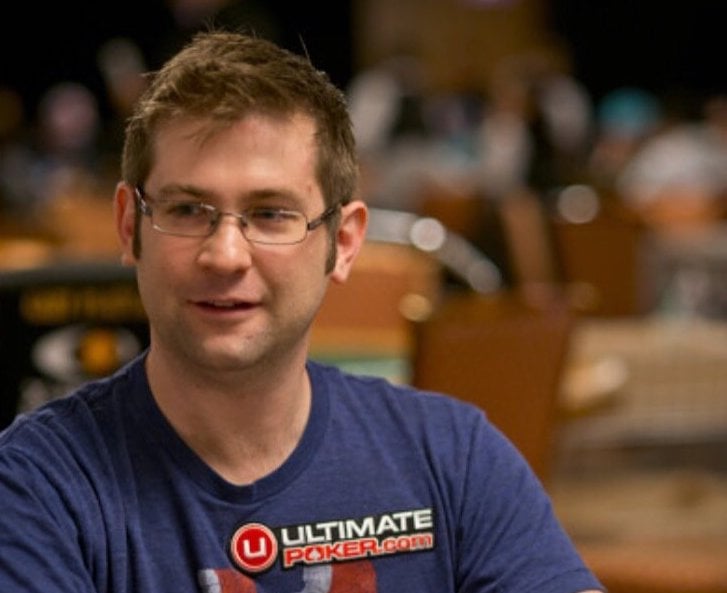 I go back from a big poker personality in Erick Lindgren to a more obscure name in Gavin Griffin, who was arguably one of the best tournament poker players of the early 2010s.
Griffin burst into the poker scene in 2004 when he won a Pot Limit Texas Hold'em tournament at the WSOP, becoming the youngest bracelet holder at the time.
In 2011, he won the Triple Crown, becoming the first ever to do so and earning a name in poker history books.
Griffin had a very bright future in poker ahead of him, with sponsorship deals and much more on the table.
Instead, he fell prey to the dangers of gambling, becoming an addict and wasting millions he had won from poker to games of chance.
Today, Griffin speaks openly about his gambling addiction and how dangerous gambling games can be.
His story serves as a cautionary tale to all young poker players who earn a fortune on what not to do with their hard-earned cash.
5. David "Chino" Rheem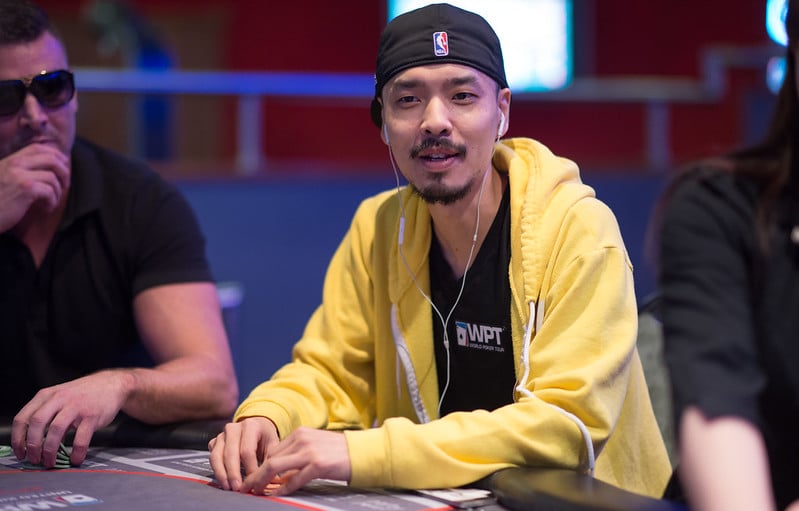 A winner of multiple WPT titles, the inaugural Epic Poker League event, and numerous other tournament accolades, David Rheem is one of the most proficient tournament players around.
Yet, despite winning over $11 million in tournament poker alone and still being an active poker player, "Chino" had issues with debt and was broke at multiple points in his career.
It's hard to say when exactly Rheem's problems began, but it would appear they were all due to an addiction to games of chance and other vices such as drugs.
By his own admission, Rheem was a gambler and an addict who had little regard for money and was more than happy to take loans anywhere he could.
This all caught up with him at one point, when the poker community called him out on many of his debts.
When things started to surface, it became clear that not even the $1 million prize he won in an Epic Poker League tournament would be enough to get "Chino" out of the hole he had dug for himself.
While he's still in action these days, it's unclear if he is being staked and potentially working off a debt he amassed for himself over the years of living life to the fullest.
4. Scotty Nguyen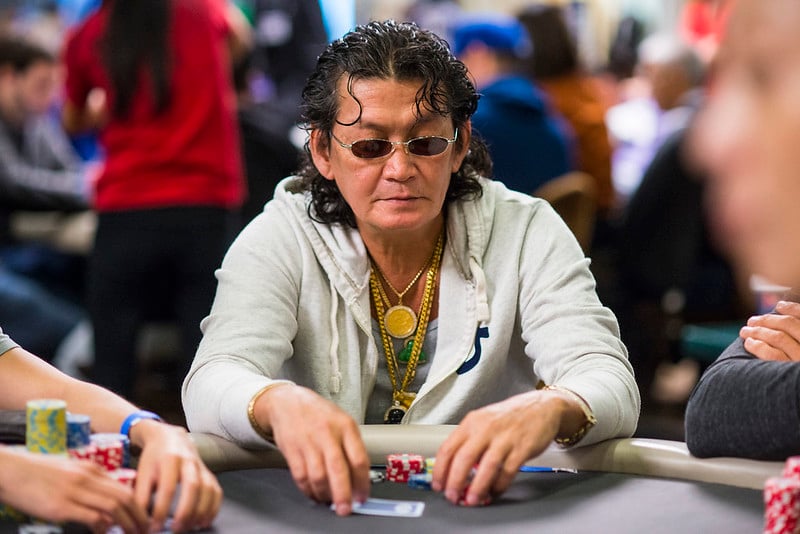 Scotty Nguyen is one of the most colorful characters the poker world has ever seen. The WSOP champion and poker master has had a successful career and quite a few slumps along the way.
Back in 2014, Nguyen admitted in an interview that most of his poker winnings were dropped on gambling, women, and drugs.
As he testified, being famous means being introduced to many luxurious things that come with a very high price tag.
Never one to shy away from luxury, the self-proclaimed Prince of the poker world went broke more than once in his career, reportedly having to borrow $5 to tip his valet at some points.
All that said, Nguyen remains a successful man today, and his days of going broke in the casino pits are behind him.
According to the champion, he has no regrets about any of it!
3. Tom Dwan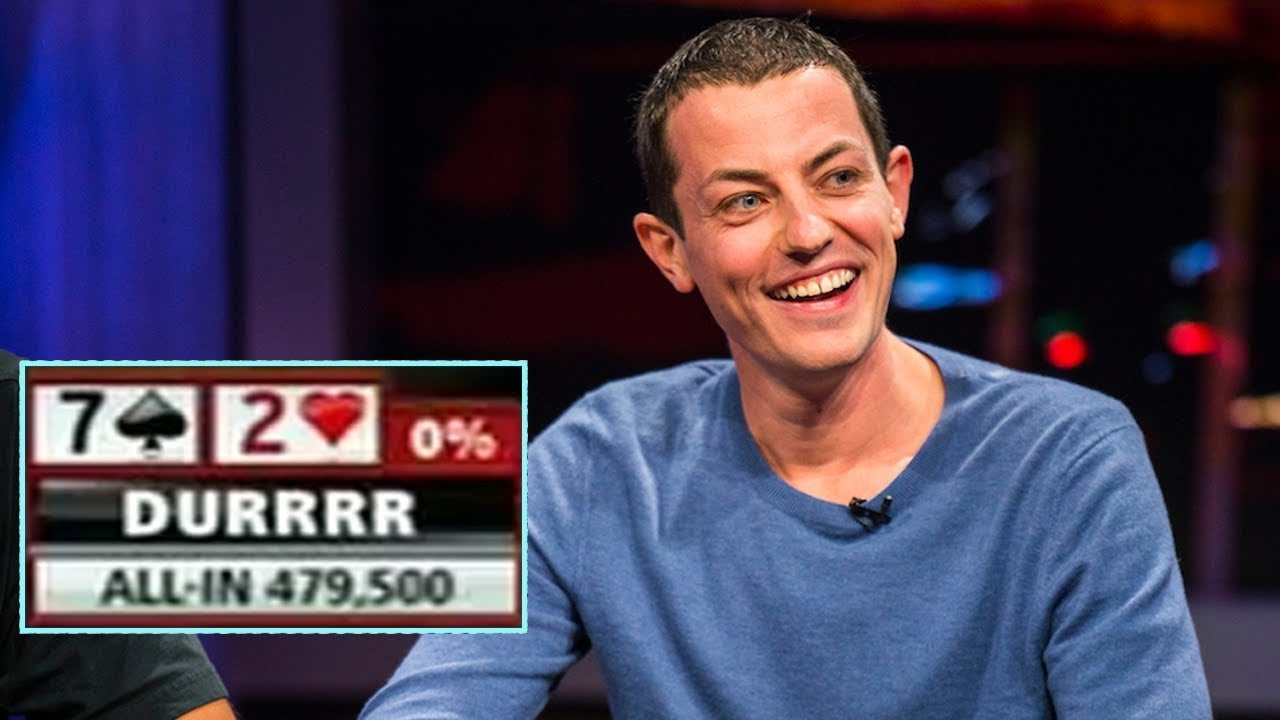 Tom Dwan is a true legend of the poker community.
When he was just a teenager, Dwan beat virtually everyone at the online poker tables and amassed millions in winnings quickly at Full Tilt Poker.
His run went on for quite a while, and despite losing some fairly significant amounts in online cash games at times, his screennames always remained in the green.
That said, Dwan was reported as being broke on multiple occasions throughout the years, although these reports were never fully confirmed.
Today, Tom Dwan is far from broke, as he regularly plays in some of the highest stakes cash games in the world and thrives there.
He has recently made new appearances on televised poker shows, playing a new and evolved style of poker and proving to the poker community that he still very much has what it takes to compete.
2. Gus Hansen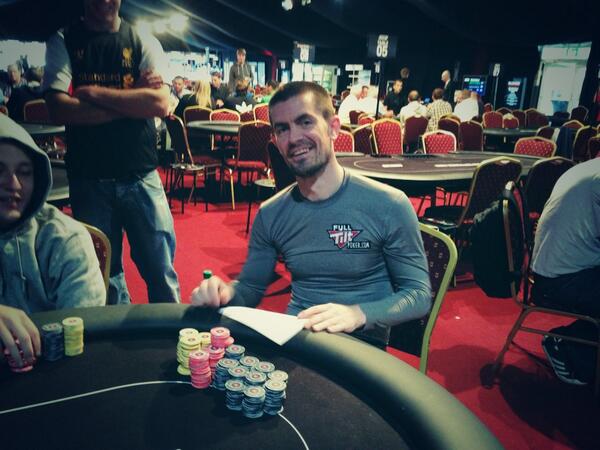 "The Great Dane" is one of the most notorious losers in the online poker world.
A live tournament poker champion, Gus Hansen has amassed more tournament titles than most players of his generation.
Even more importantly, the Danish champion remains one of the most successful players in live cash games, regularly playing in Bobby's Room and reportedly doing very well.
However, online poker saw Gus Hansen completely waste away his fortunes.
Overall, he has lost more than $20 million in online poker, making him one of the biggest losers in the game's history.
All that said, Hansen's negative balance at the online poker felt is now long behind him, and the fact he went broke playing online poker once doesn't mean he's a bad player.
In fact, even to this day, "The Great Dane" remains one of the most feared high-stakes cash game players globally, especially when it comes to mixed games.
1. Viktor Blom
Going under the username of "Isildur1," Swedish poker player Viktor Blom shocked the world in 2009 when he came out of nowhere and started playing the best players in the world for massive stakes.
Completely anonymous at the time, "Isildur1" built up his bankroll from scratch at Full Tilt Poker and made hundreds of thousands playing lower stakes.
He then challenged living legends of the game such as Phil Ivey, Patrik Antonius, and Tom Dwan to head up NLH and PLO games.
He'd often play six or more heads-up games at the same time against these players, and the stakes were extremely high.
On December 8, 2009, Blom was up more than $2 million on his FTP account, and things were looking very good for him.
Just five hours later, though, he'd lost $4.2 million to poker pro Brian Hastings, who had reportedly picked his game apart with some fellow pros and learned how to play nearly perfect against him.
In retrospect, Blom was probably just running very hot for days and hit a rough patch against Hastings, who was also well-prepared for the match.
Despite going broke on that occasion, he continued his poker career with plenty of success, winning money both live and online for years to come.
Yet, the tale of "Isildur1" warns young players who do well not to get too cocky and play beyond their bankroll – and against players of high caliber – without caution.
Lead image: World Poker Tour/Flickr, CC BY-NC 2.0