What Ever Happened To Viktor "Isildur1" Blom?
There are very few poker fans out there who don't know the name of "Isildur1".
The Swede, whose identity would only later be revealed as that of Viktor Blom, took the online poker world by storm in November and December of 2009.
While most high stakes players seem to carefully choose their opponents and only sit down those they believe in having an edge on, "Isildur1" was open to all.
The plethora of high-profile pros like Patrik Antonius, Tom Dwan, and Phil Ivey were eager to take on the newcomer who was largely a mystery, but they were sent home with tails between their legs.
For a while, nobody could beat Blom.
He was booking one winning session after another, and the legend started to grow in the poker community.
Who was this person that no one knew anything about, and who was brave enough to take on the best in the world without any discrimination?
Of course, as many of you probably know, the "Isildur1" story didn't have quite the happy ending for the hero. He was eventually stopped and disappeared for a while, only to come back later again.
He was never able to repeat the initial success, but the legend lives on even today.
So, what happened to Viktor Blom? Where is he now, and what he's been up to lately?
Man Of Iron Will
When Blom first appeared on Full Tilt, he was thought of as just another wannabe.
No one knew how he came to have the bankroll to play at the stakes as high as $500/$1,000, although there were rumors he built it virtually from scratch.
His first session that attracted the poker world's attention took place in September of 2009 against Haseeb Qureshi.
After an insane 24 hours, Qureshi was $500,000 lighter, and "Isildur1" just disappeared.
But everyone knew he'd be back at some point, and in October, "Isildur1" was back, and the series of epic heads-up matches would start.
He started on the losing side of things, dropping about $1,000,000 against Antonius, Cole South, and Brian Townsend. The general consensus at the time was that the unknown wannabe was playing way too aggressively, and he wouldn't last long against such elite players.
"Isildur1" would shortly prove everyone wrong.
As October was drawing to the close, the Swede managed to win close to $2,000,000 off of South and Townsend, but this just boosted his drive and desire to play.
Of course, challengers were not lacking.
During the first week of November, Blom took up none other than Tom "durrrr" Dwan, a young poker superstar feared by many.
But "Isildur1" didn't care.
He played Dwan at six heads up simultaneously on and off for a full week. When it was all over, Blom was up $4,000,000.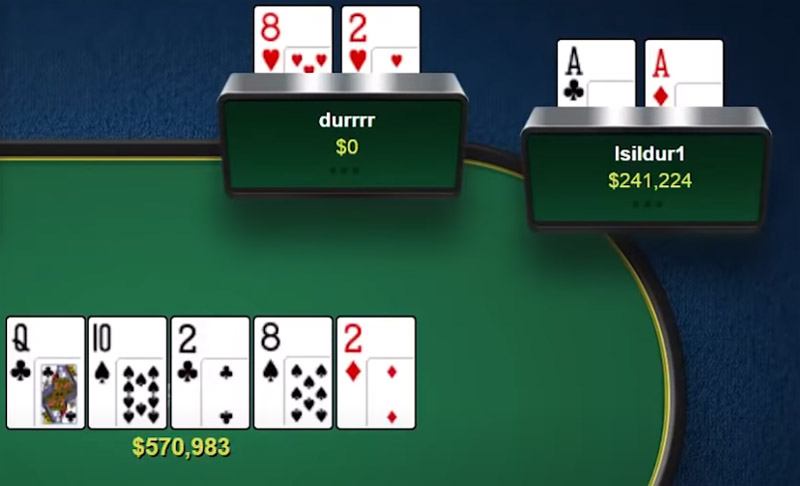 Soon after, he challenged Antonius to a rematch, winning another $1.6 million off of him.
By mid-November, Blom was up $6,000,000 on Full Tilt Poker.
And while "Isildur1's" opponents were wondering what had hit them, poker forums were heating up.
Some believed this was the simple case of a "fish on the heater," while others were convinced this anonymous player was a poker genius that would bring the high stakes community to its knees.
The truth was somewhere inbetween.
The Swede was clearly running hot, but things eventually started to turn south for him.
The Myth Dispelled
One thing no one could take away from "Isildur1" was his spirit and his desire to take on anyone willing to play him.
An admirable trait in general, it ended up costing Blom around $3,000,000 when he accepted to play Antonious in Pot Limit Omaha.
PLO was Patrik's game and Viktor admittedly didn't know much about it. But he played nonetheless.
Antonius won big in the first match but Blom was able to make somewhat of a recovery in a rematch, eventually ending up $1,000,000 in the red.
This loss, combined with his losses to Phil Ivey somewhat earlier brought his Full Tilt winnings to $2,000,000 mark.
And then came the faithful match with Brian Hastings.
In one of the craziest sessions recorded in the history of online poker, Hastings was able to take "Isildur1" to the cleaners, booking a huge $4.2 million win after five hours of play.
It was later revealed that Hastings analyzed more than 30,000 hands played by Blom to figure out his strategy and Hastings was "punished" by losing his Full Tilt Red Pro status for a month.
After this big loss, Blom's bankroll was seemingly decimated as he dropped the stakes and was no longer challenging players left and right.
However, his heart and commitment to the game, as Tony G would aptly put it, really showed during these crazy sessions.
Blom was defeated for the time being but it would take more than that to get rid of the Swede.
What Made "Isildur1" Such A Tough Opponent?
There is no doubt that Blom was running well above the expectation during his early sessions on Full Tilt, which made him look impossible to beat.
But it wasn't just the good fortune that helped "Isildur1" become one of the biggest legends of the online high stakes world.
One thing the Swede definitely had going on for him was the fact no one knew who he was.
To the rest of the community, he was a big enigma (to the point where no one could really be certain if "Isildur1" was a he or a she). So, they had no idea what to expect.
At the same time, Blom was going up against the players who were very well-known and probably had a good idea of their style of play.
Blom's strategy was often described as hyper-aggressive, which it was, but it helped him confuse his opponents and put them in tough and often impossible spots.
Blom played seemingly with very little regard for the money that was at stake. He built his bankroll up from nothing once before and he was confident he could do it again.
So to him, it was all about the challenge and the excitement. Why else he'd seek to take up the best in the world when there were much softer games available?
You could argue that this isn't the most sensible approach to the game but it's definitely a tough one to play against.
That's why it took a while for the pros to adjust and why Hastings was only able to beat "Isildur1" so thoroughly after taking a deep dive into his hands.
Without it, the match could have turned out much differently and perhaps the Swede would continue to dominate the world of online high stakes for a while longer.
Of course, everyone kind of knew the end to this episode, even without Hasting's data mining shenanigans.
"Isildur1" was speeding with his break system malfunctioning.
Eventually, he had to crash and burn, but he was happy to ride the wave for as long as it lasted. He wasn't going to stop until he was out of money or there was no one left to challenge him.
And that plan was so ambitious that it was doomed to fail right from the start.
What Happened To Viktor "Isildur1" Blom?
After the tough beating he received, Blom disappeared from the nosebleeds tables but he wasn't done with poker by any stretch of imagination.
His showing at the online tables sparked imagination and interest of countless poker fans as well as major poker rooms that were keen to sign up the mysterious hero as one of their brand ambassadors.
In the end, it was PokerStars that added the Swede to its professional roster.
"Isildur1's" identity was finally revealed at the 2011 Poker Caribbean Adventure and the man behind the notorious screen name was presented as Victor Blom, 21 years old at the time.
It was a huge reveal that poker fans were anxiously awaiting.
For the young Swede, the sponsorship represented an opportunity to keep playing poker at high stakes, which was a much needed boost after the tough beating he took online.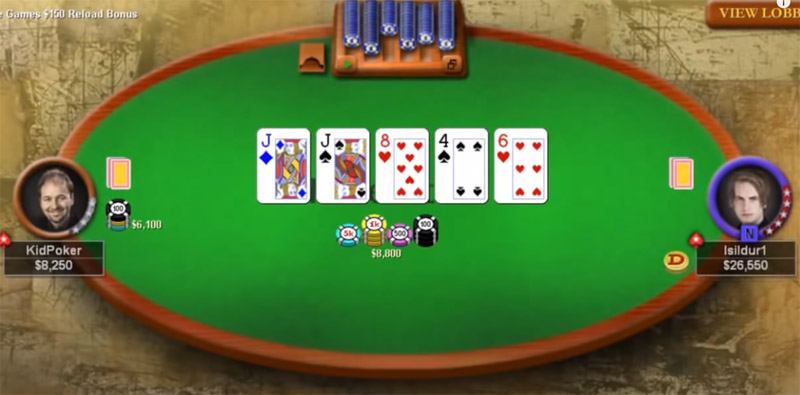 For the next couple of years, "Isildur1" continued to play under the PokerStars flag, getting involved with some live poker tournaments as well.
Although tournaments were never Blom's major area of interest, he managed to accumulate just shy of $3,000,000 in winnings up to this point, with his largest cash win being in 2012 when he took down the $100k PCA High Roller event to the tune of $1.2 million.
When Full Tilt made its return in 2012, the Swede was one of the few pros the room had signed up to try and revive the brand. Blom joined Tom Dwan and Gus Hansen and he was back in his natural habitat.
For the next few years, "Isildur1" was a regular feature at the room's nosebleed's tables, mixing it up once again with the best of the best.
Blom had some crazy swings over that period, sticking to his insanely aggressive style of play.
After Full Tilt shut down, for good this time, Blom was back to PokerStars.
Unfortunately, HighStakesDB had to stop tracking results in 2018 but as of late March of that year, Blom was up over $1.8 million.
When it comes to live play, Blom wasn't very active in the period 2014 – 2017 but then he came back, tackling the world of live and online tournaments alike.
What "Isildur1" Has Been up To Recently?
The world of online nosebleeds isn't what it used to be, to the disappointment of many fans and players like Viktor Blom. The good old days of heroes shipping massive six and occasional seven-figure pots seem to be but a distant history.
Whether this will change in the future and if a room like GGPoker can fill the void remains to be seen.
So what has the Swede been up to?
Not surprisingly, he isn't sitting around twiddling his thumbs. It seems Blom has turned to tournaments and he's been doing quite well, especially in the online arena.
In terms of live results, the only really notable score in the past couple of years for Blom was his win the partypoker MILLIONS event in Rozvadov, which resulted in a payday of €850,000.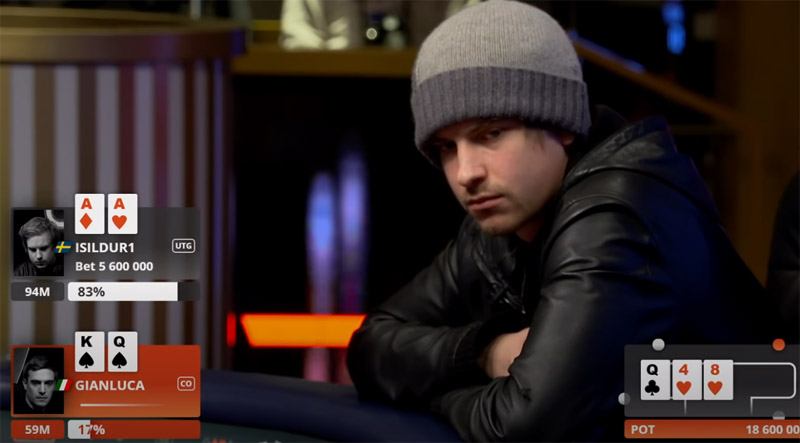 His online efforts have been quite productive, netting close to $1.5 million on PokerStars and just about the same at partypoker.
Blom has been very active at partypoker lately and it turned out to be a good choice for him as he dominated the 2020 online edition of the Super High Roller Bowl.
As it turns out, the Swede isn't that bad of a tournament player, either.
His biggest score during the 2020 SHRB Online series came from the win in the 8-max Super High Roller event, which was good for the payday of $407,500.
Other notable scores included:
The win in the SHRB #09 High Roller good for $213,750
Runner-up finishes in SHRB #02 and SHRB #08, netting Blom $320,000 and $360,000, respectively
The win in the SHRB #21 good for $195,250
Whether Blom has been playing in some high stakes cash games on the side, perhaps on a different site and under a different alias is anybody's guess.
There have always been rumors about "Isildur1" finding action on smaller, off-the-map online rooms but with no real confirmation.
Knowing how big his drive to play is, though, it would hardly come as a surprise.
A Controversial Hero
To this day, Viktor "Isildur1" Blom remains one of the more controversial figures of the poker world.
But, unlike some, the Swede created this controversy by playing cards instead of doing shady or questionable things.
For many, "Isildur1" will always remain the hero the poker world needs and deserves.
It's nice to see that the young Swede has kept going, despite the tough blows he's endured over the course of his career.
Always ready to adjust and adapt, Blom has seemingly exchanged the nosebleeds' environment with that of high stakes tournaments, at least for the time being.
Even today, whenever he makes an appearance at the virtual felt, the poker world goes crazy with excitement. If nothing else, you can rest assured that Blom won't be shying away from the action and that any table he sits at will see chips fly all over the place.
If nosebleeds were ever to return to the online arena, it's safe to guess that "Isildur1" will be one of the first players to join the fray. Although games have become much tougher and bad players are a few and far between at these stakes, it's not a concern for Blom.
He's never been afraid of a challenge.
In fact, he's always been actively looking for one and I don't see that changing – it's just part of who he is!