What Ever Happened To Gus Hansen?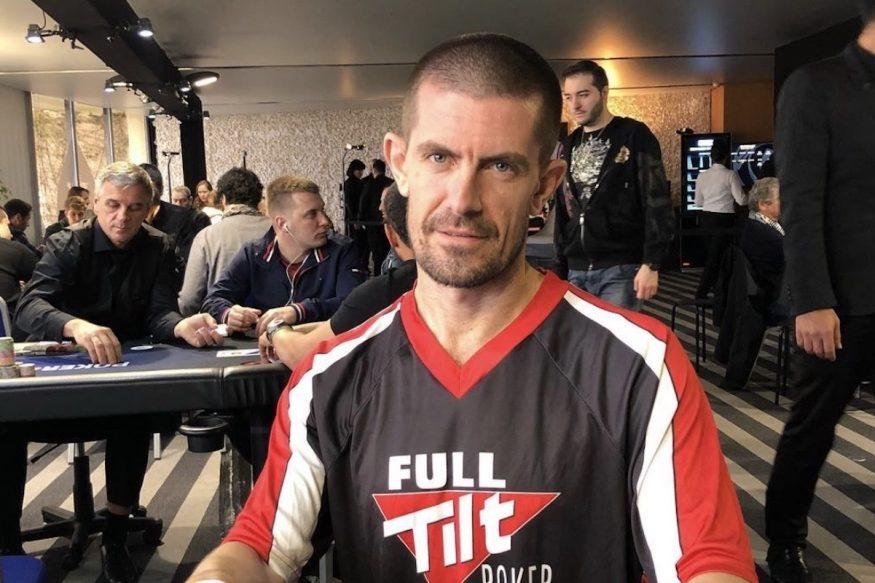 Gus Hansen was one of the best-known faces in the poker scene during the late 2000s. Nicknamed "The Great Dane", Hansen took the poker world by surprise, introducing a very bold and aggressive style of play.
Big bluffs and seemingly crazy moves left other players and fans perplexed – but they worked.
During the second half of the 2000s, Hansen booked several big results in major tournaments, building both his bankroll and reputation.
While the Dane's approach to poker was often criticized and described as reckless, watching him do his thing was a real treat for the fans of the game.
Gus was never afraid to pull the trigger, even in the most desperate situations, which made him a very unpredictable and tough opponent.
Today, everyone knows all about 3-bet and 4-bet ranges, but it was a different time when Hansen was coming up in the poker world.
Players simply didn't know how to adjust to Hansen's aggressive style, and it took them a while to figure it out. By the time they did, however, Gus had already won numerous poker accolades and a lot of money to go with them.
But, a few years ago, Hansen had pretty much removed himself from the public eye, cutting down on TV appearances and participation on various poker shows.
So, what ever happened to Gus Hansen? Where is "The Great Dane" these days? Is he still playing poker, or has he, like many others, pursued a different passion instead?
The Rise And Fall Of Gus Hansen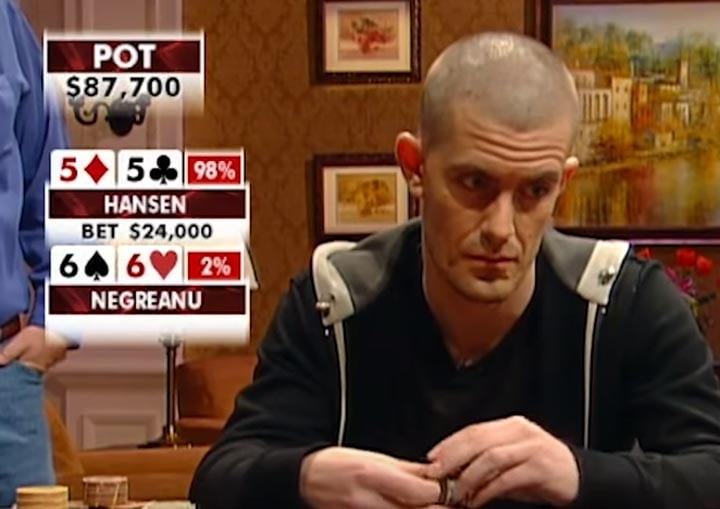 "The Great Dane" started to make a name for himself in the early 2000s. His first big win came in 2002 when he triumphed in the WPT: Five Diamond Classic, taking home more than $550,000 for his success.
A few months later, "The Great Dane" claimed another WPT title, this time winning in the L.A. Poker Classic to the tune of $530,000.
In 2004, Hansen became the PCA champion, adding another $445,000 to his bankroll.
"The Great Dane" was clearly on a roll, and would continue to be in the years to come.
In February of 2005, he decided to get involved with the $400,000 Poker Superstars Invitational tournament, a huge buy-in for the time, setting himself up against some of the game's best, like Phil Ivey, Johnny Chan, Doyle Brunson, and Barry Greenstein.
Hansen won the event for the cool million, eventually beating Johnny Chan in a heads up skirmish for the title.
After a few smaller but still respectable cashes, Hansen booked his two biggest career wins.
In 2007, he won the Aussie Millions Main Event for close to $1.2 million. Later on, Gus published a book about his run in this tournament, entitled Every Hand Revealed, which also made its way onto our list of the best poker books.
In 2008, Hansen found himself sitting heads up for the $25,000 WTP Championship Event title. Although he ended up losing to David Chiu, he still claimed the biggest win of his career, earning $1,714,000 for his efforts.
He also won a WSOP bracelet in the 2010 High Roller Heads Up event in London.
At the time of writing, Hendon Mob has Hansen's lifetime tournament winnings at over $10.2 million, good enough for a spot among the top 100 on the All-Time Money List.
All this success didn't go unnoticed.
Gus received invitations to popular shows like High Stakes Poker and Poker After Dark, and he quickly became a firm fan favorite.
Hansen's fearless style was made for TV.
When he was in the lineup, you could always expect some fireworks as there was no telling when "The Great Dane" would go off and try to pull one of his crazy bluffs or hero calls.
Online High Stakes: Gus Hansen's Kryptonite
Skill, luck, heater, or whatever else you want to call it; the fact remains that "The Great Dane" was a dominant force on the live tournament circuit for several years.
He found a strategy that was clearly working at the time.
It wasn't GTO by any stretch of the imagination. It was very exploitative, but "The Great Dane" knew how to make it work.
Unfortunately, the same can't be said for online cash games.
Hansen wasn't afraid of any challenge, and he loved to mix things up with the best of the best in the online arena, playing nosebleeds on Full Tilt Poker.
But, the strategy that worked so well in tournaments wasn't producing the desired effects in ring games.
Over several years, Hansen amassed millions in online losses.
Simultaneously, his live tournament run has come to a halt. His last major cash came in 2012 when he placed 3rd in the Aussie Millions Challenge for $820,000.
By 2014, Gus Hansen crossed the $20,000,000 mark in online losses, becoming one of the biggest (if not the biggest) losers in the nosebleeds' world.
Around this time, The Great Dane decided that it was perhaps the time to move on from poker and look into other options.
Gus Hansen Resumes A "Normal" Life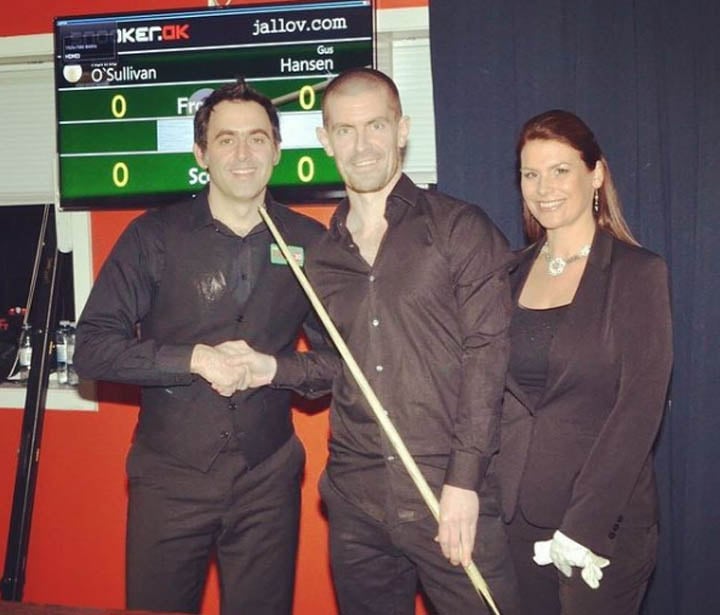 It took a while for Hansen to finally throw in the towel and admit that online poker just wasn't for him.
In one of his interviews, Hansen tried to explain his losses by saying that it just wasn't the same game when you couldn't see the opponent sitting across from you.
There is no denying that online poker is different from live, but the fact that Gus insisted on playing against the best of the best probably had something to do with his poor results as well.
So, Hansen decided to call it quits and rebuild his finances by taking on a normal 9 to 5 job as an accountant and playing backgammon.
Gus is an excellent backgammon player, and it seems he knows how to find lesser skilled opponents with deep pockets, so it's a legitimate side hustle to boost his income.
But, when Gus Hansen left poker, almost everyone knew this wouldn't be permanent.
"The Great Dane" was having a rough time, and the decision to step away from the tables for a while was certainly the best one at the moment.
However, there was almost no chance he'd quit the game for good.
If you've ever seen Hansen play, you probably have an idea about just how much he enjoys being in the mix. For Gus, it's not just about the money.
It's about the excitement, the adrenaline, and the chance to outplay your opponents and "take them to school".
Perhaps it was this passion that got him in trouble in the first place.
Hansen kept insisting on playing against the best, figuring this was the fastest way to improve his game. However, as it turned out, these lessons were way too expensive, and, eventually, the Dane ran out of "tuition" money.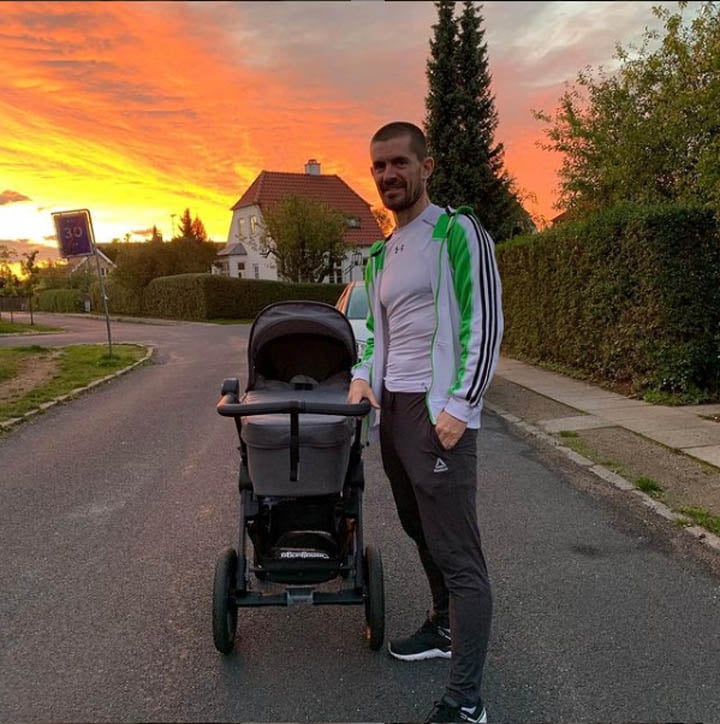 The Return Of Gus Hansen
Between 2014 and 2017, Hansen was almost nowhere to be seen.
His last recorded live cash was in March of 2014, and his social media accounts went pretty much dormant.
Clearly, he needed some time away, not just from the game but also the media and even his fans.
There isn't much information about this period in his life, except that he got more involved with backgammon again.
Then, around 2017, Gus Hansen resurfaced, announcing his intentions to get back on the grind.
After almost three years of inactivity, he posted on his Twitter that he was coming back to Las Vegas for some WSOP action.
He posted a short video on his Instagram profile around the same time, announcing "a good summer."
"The Great Dane" was officially back in action!
However, judging by his tweets and Instagram posts, Hansen wasn't going to Vegas to play in tournaments, which were historically his best game.
Instead, he jumped straight into the action in the fabled Bobby's Room for some high stakes poker.
From that point on, Hansen's Instagram profile has become one you should definitely be following if you're into high stakes poker.
"The Great Dane" has been sharing plenty of pictures and short videos, providing glimpses into some of the craziest games on the planet.
If you like seeing huge stacks of chips and big piles of money, you most certainly won't be disappointed.
In 2018, Gus gave online poker another go, but this time around, he didn't stick for too long, which was probably a good decision for his bankroll.
But, his life and poker journey from 2017 onwards has been well documented on his Instagram profile, so that's where you should go if you want to keep up with "The Great Dane".
What's pretty clear is that Hansen has once again been mixing it up with the best, playing the likes of Doyle Brunson, Dan "Jungleman" Cates, Patrik Antonius, and the rest of the high stakes regs who frequent places like Bobby's Room.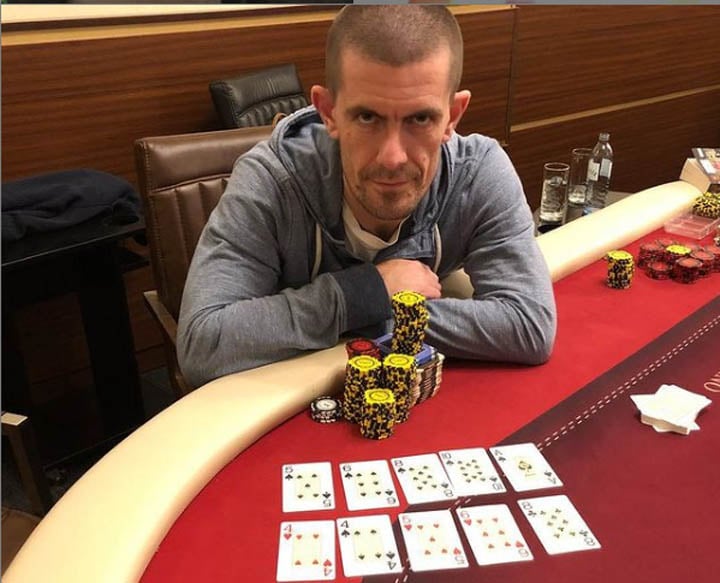 How well has he been doing financially? It's hard to say.
On one side, there have been some rumors going on that things aren't going that well for "The Great Dane".
On the other, there is this video from 2018, with the information straight from the source:
Whatever the case, it seems like Hansen is enjoying poker once again, and, hopefully, this time around, he is making better decisions for his bankroll.
It seems he's been avoiding online games, which have been his kryptonite for his entire career, so that should be good news.
As for Hansen's tournament results after 2014, he only has one cash on record, coming from the 2019 WSOP Main Event. He finished in 689th position, winning $20,200.
Other than poker, he's had other things to keep him busy.
Hansen has recently become a father and has been looking to permanently move back to Denmark from Monaco, where he's been spending most of his time when not traveling for poker.
What Comes Next for The Great Dane?
Hansen will probably get back on the grind once the live poker scene stabilizes, but with his new obligations and responsibilities, he might not have as much time or freedom to travel the world and play poker.
Will he, once again, give the "normal" life a try and look to do something that doesn't require constant traveling and risking hundreds of thousands of dollars?
Who can really tell with Gus?
Even if he tries to stay away, something tells me he'll be back again at some point.
I don't believe "The Great Dane" will ever completely retire from poker. If he could take that huge online downswing and come back from it, he can pretty much do anything.
If anyone knows how brutal this game can be, it's Gus Hansen. And if that hasn't turned him away, I don't think anything will.
For more articles in this series, check out: