Vital Vegas Podcast, Episode 5: Bliss Dance Artist, Slot Jackpot Guy, Downtown Ideas for Newbies
It's time for what is easily one of our top five Vital Vegas Podcast episodes, ever!
For starters, we talk to the guy who recently won $242,000 on Wheel of Fortune at Golden Gate. In our interview, Casey shares what it's like to hit big on a slot, and we all learn a little something about what happens after the adrenaline subsides.

Our "Listicle of the Week" features an introduction to downtown Las Vegas.
We've slapped together a list of must-dos for the downtown newbie. Don't look now, but here they are!
10 Essential Things to Do in Downtown Las Vegas
1. Pizza Rock
2. Downtown Container Park
3. Mob Museum
4. Shark tank waterslide at Golden Nugget
5. Dancing dealers at The D
6. Slushy drinks on Fremont Street (especially daiquiris at La Bayou)
7. Burlesque Hall of Fame
8. Neon Museum
9. Photo op with Vegas Vic and Vegas Vickie
10. Main Street casino antiques and oddities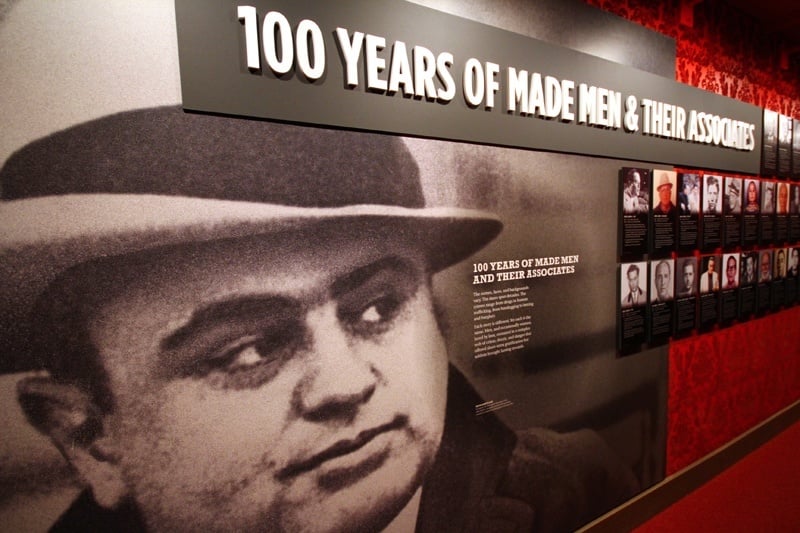 But wait, there's more! Here's a bonus 10 things to do downtown, because we give until it hurts.
10 Bonus Things to Do in Downtown Las Vegas
11. Hogs & Heifers
12. Craps (it's just better downtown)
13. Restaurants: La Comida, Le Thai, Therapy, Carson Kitchen, Eat, Nacho Daddy, Triple George Grill, F. Pigalle, Smashed Pig, Stoned N Baked
14. Blarney stone and Sigma Derby at The D
15. Pawn Plaza, Gold and Silver Pawn Shop
16. Heart Attack Grill
17. World's biggest functioning fire hydrant (also the world's biggest slot machine, world's biggest pint glass and world's biggest gift shop, Bonanza)
18. Historical placards on Fremont East
19. Deep Fried Oreos at Mermaids
20. Lappert's Ice Cream at The California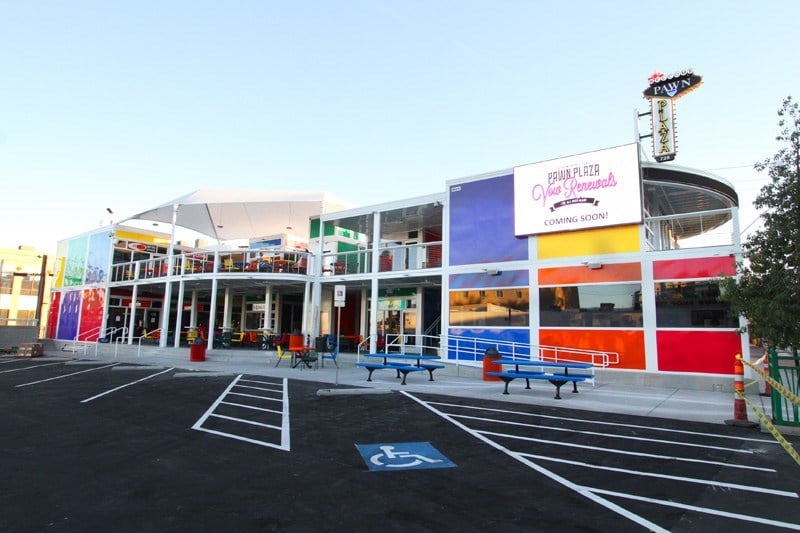 10 Double Bonus Things to Do in Downtown Las Vegas
21. Banger Brewing microbrewery tour
22. Antique slots at Main Street and Golden Gate
23. Former El Portal (first air-conditioned building in Las Vegas, now a native American craft store)
24. BBQ at Binion's
25. Oscar's Beef * Booze * Broads Steakhouse at Plaza
26. Meet casino owner Derek Stevens at Longbar
27. Fremont Street Experience light shows
28. Play coin slots (El Cortez, Plaza, Fremont, Main Street, The Cal)
29. Gold Spike (host to The Real World: Go Big or Go Home)
30. Glitter Gulch strip club
With those 30 things to do, you'll get a pretty good feel for what downtown Las Vegas is all about. At least it'll be downtown the way we do it. We'd love to hear your ideas!
Also in the podcast, we've got an exclusive interview with the artist behind a new addition to The Park outside the Las Vegas Arena, Bliss Dance.
The Bliss Dance sculpture was originally created by artist Marco Cochrane for the Burning Man Festival. Cochrane shares some of the history of the illuminated statue and what it took to refurbish the 40-foot statue for its unveiling at The Park, a pedestrian mall between Monte Carlo and New York-New York.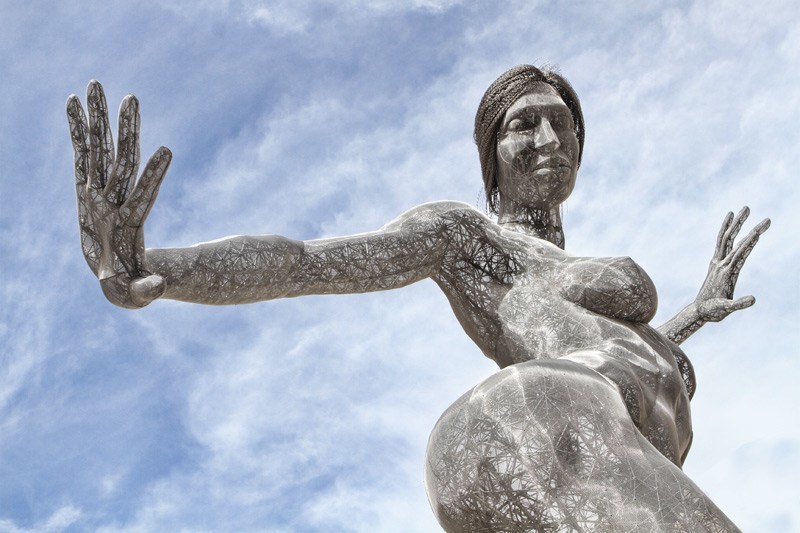 We've got a metric ass-ton of Vegas news, of course, and a little "This Week in Las Vegas history." Hint: Mandalay Bay opened March 2, 1999.
Thanks for ignoring your family and other responsibilities to take a listen.