The Las Vegas Neon Museum is a Must-See Time Machine
There are essential Vegas things and optional Vegas things. The Neon Museum is an absolute essential.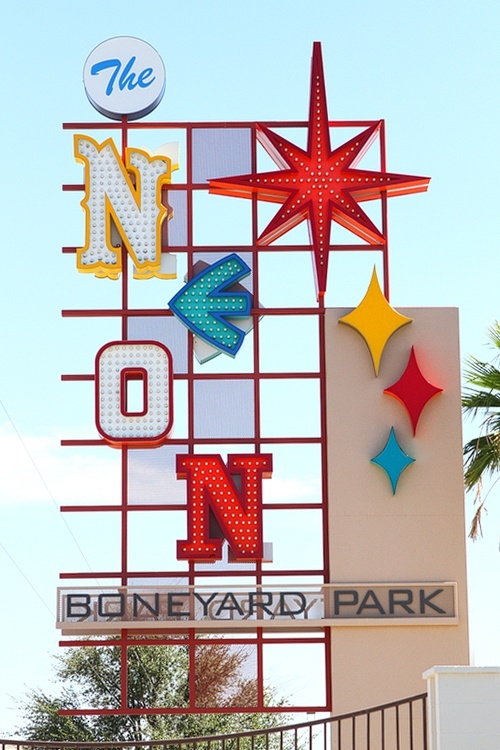 This incredible collection of vintage signs is a walk through the history of Las Vegas, and there's a discovery around every corner.
Even the Neon Museum's visitor center is remarkable. The visitor center is the relocated, and restored, former lobby of the La Concha Motel.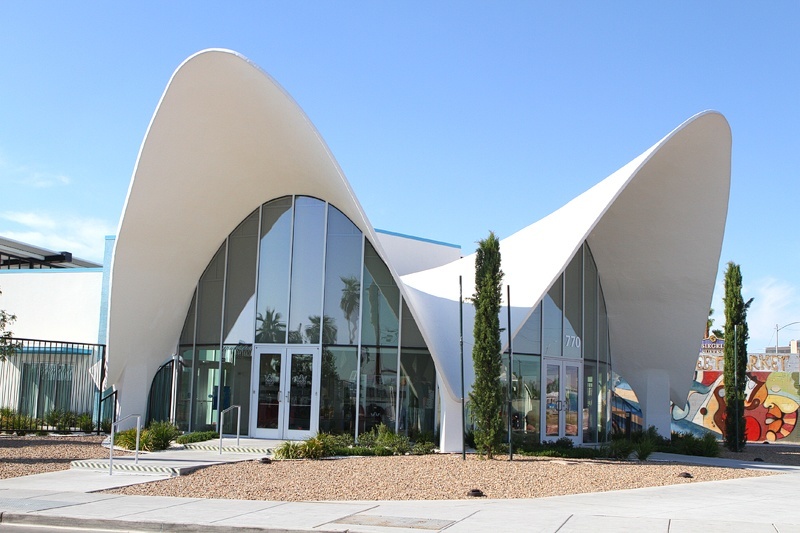 The Neon Museum was founded in 1996, but has now really come into its own, with more than 160 signs on display in its Neon Boneyard, spanning decades of sparkly Las Vegas history.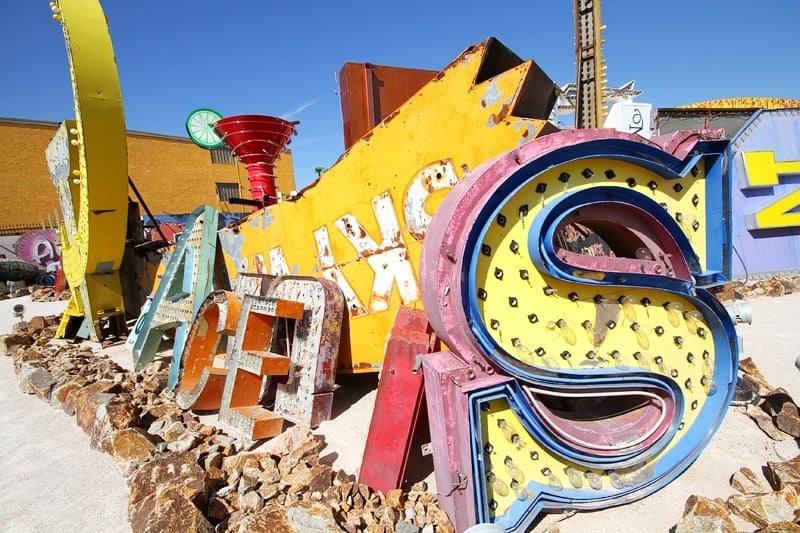 Hour-long guided tours of the Neon Boneyard are available seven days a week, and are not to be missed. Parking is free, and tickets for day tours are $18 (general admission), $12 for Nevada residents, and kids six and younger get in free.
The Neon Museum recently began night tours, too. The signs are dramatically lit (see below), and ticket prices are $25 ($22 for Nevada residents).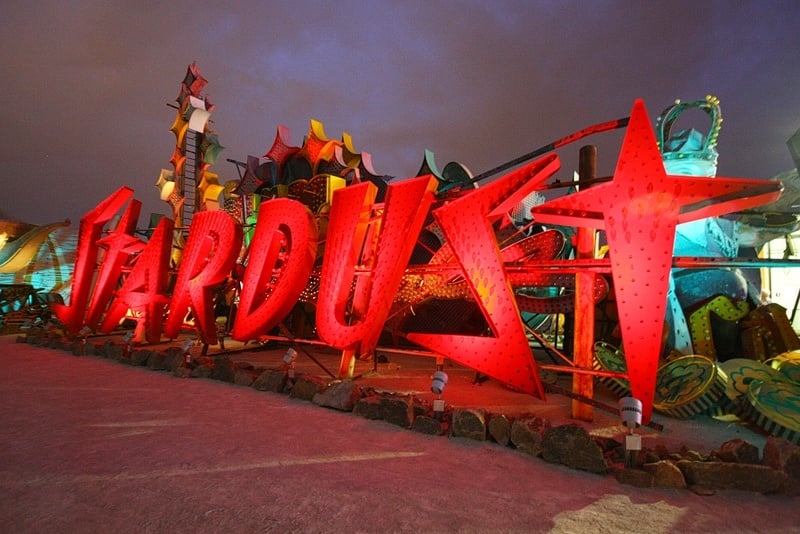 If you'd like to save a few bucks, check out the new $30 ticket combo for both the Neon Museum and the Mob Museum, also downtown. Your head will need a sidecar for all the Vegas goodness after that one-two punch.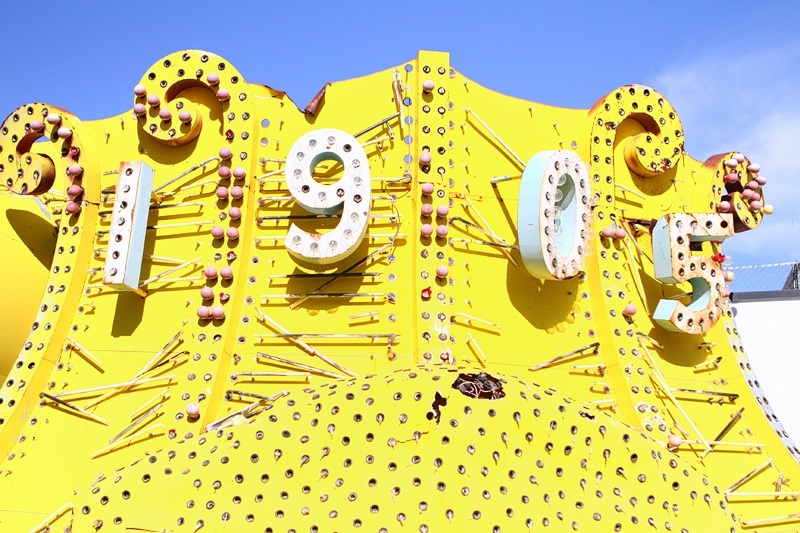 Every sign at the Neon Museum tells a story, and it's tough for the tour guides to choose which stories they're going to share, but that's a great excuse to visit again.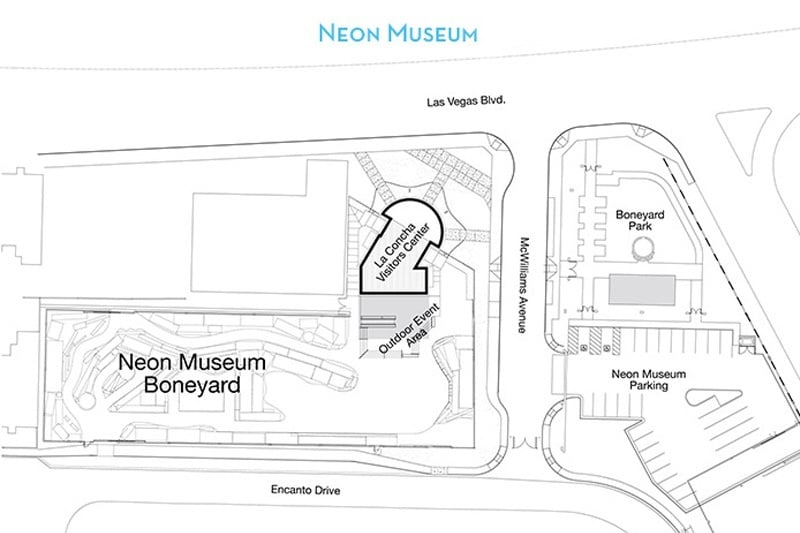 Beyond the signs in the Neon Boneyard, there are a number of restored signs throughout downtown, so keep an eye out for them. They include signs for The Flame Restaurant, The Silver Slipper, Binion's Horseshoe (see below) and others.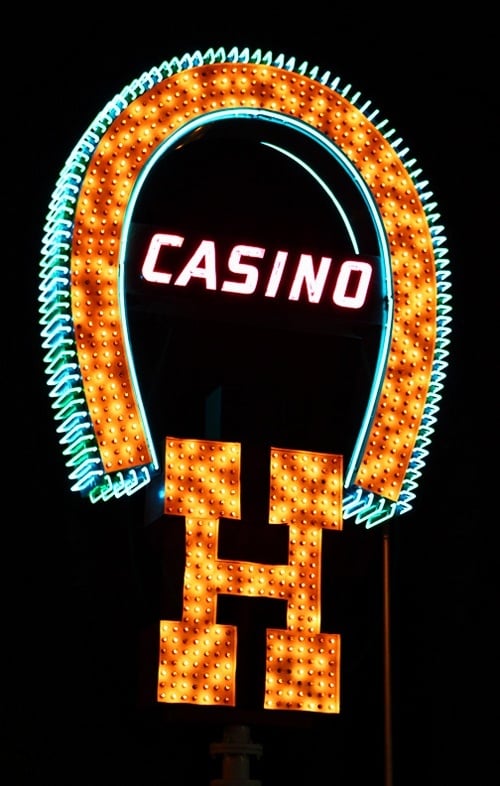 The Neon Boneyard is truly a magical place. It's a chance to reconnect with places you may have visited or heard tales about.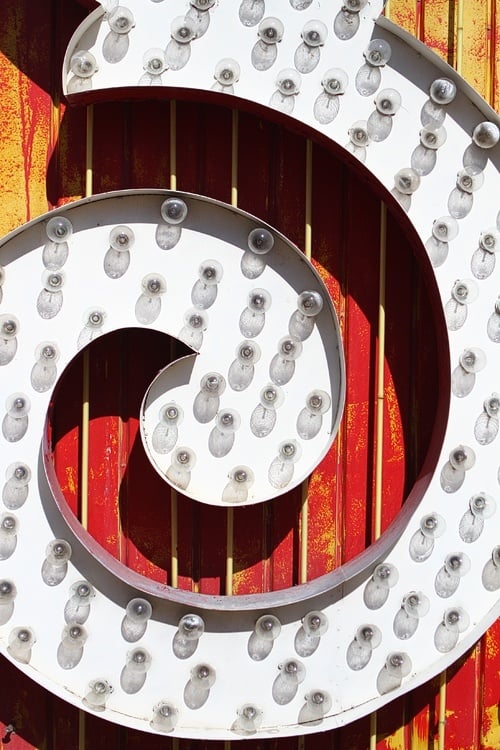 Our favorites include the signs for the Stardust and Moulin Rouge Hotel, the first racially-integrated hotel-casino not just in Las Vegas, but in the U.S.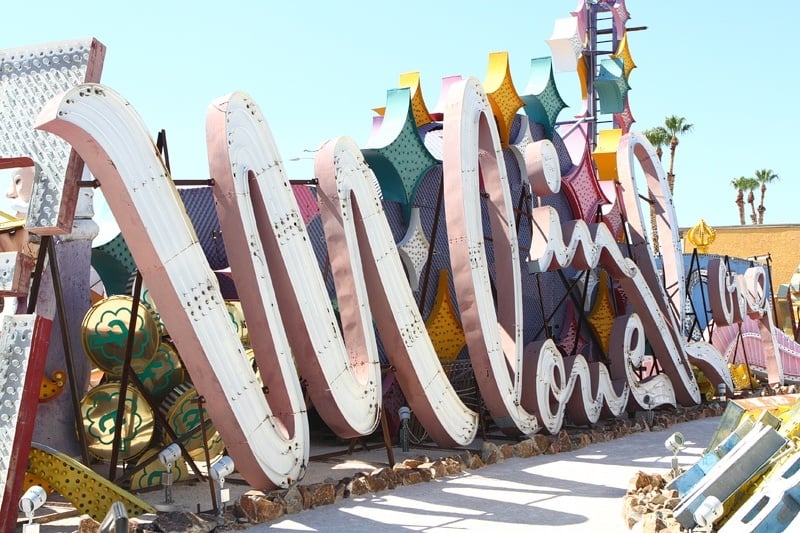 There's also a giant skull from Treasure Island, before it became T.I.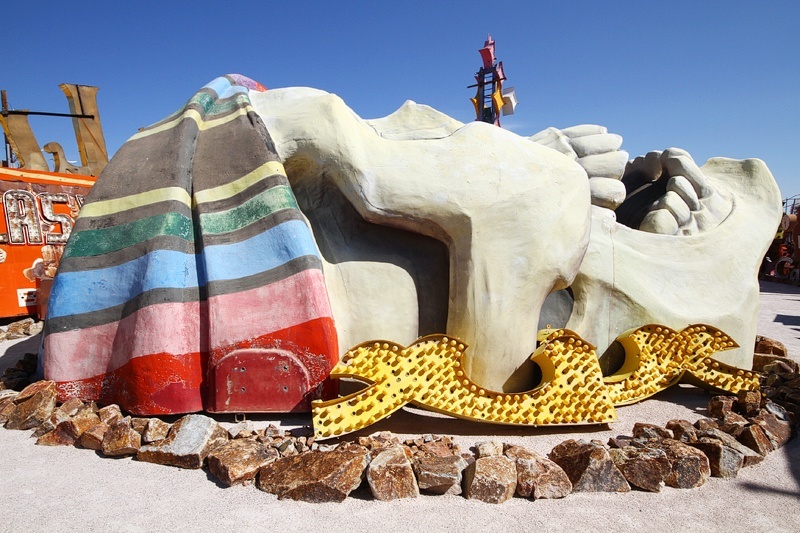 The Neon Boneyard's oldest sign is from the 1930s.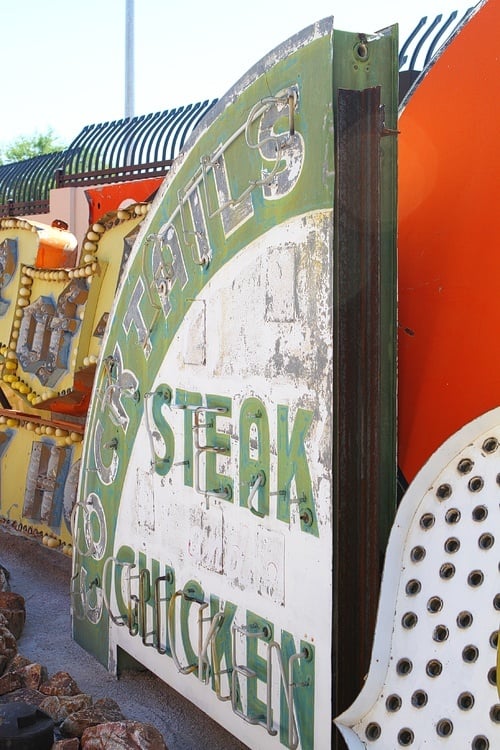 So, add a tour of the Neon Boneyard to your list of vital things to do in Las Vegas, right along with having a quickie wedding, taking a photo at the "Welcome to Fabulous Las Vegas" sign, rolling them "bones" and spending far, far too much in the Champagne Room.
Hop into the time machine and enjoy more pics from the Las Vegas Neon Museum.