Famed Bliss Dance Sculpture Comes to The Park
A well-known, 40-foot piece of art depicting a nude woman dancing, Bliss Dance, will grace The Park, a new dining and entertainment district coming to the Las Vegas Strip
The statue was originally created by artist Marco Cochrane for the Burning Man Festival where it debuted in 2010.
After Burning Man, Bliss Dance was on display at Treasure Island. No, not the Las Vegas Treasure Island, the one in San Francisco, which we didn't entirely know existed until today. It was removed from that location in May 2015.
The sculpture, one of three with the same subject, depicts a Bay Area-based singer and dancer, Deja Solis.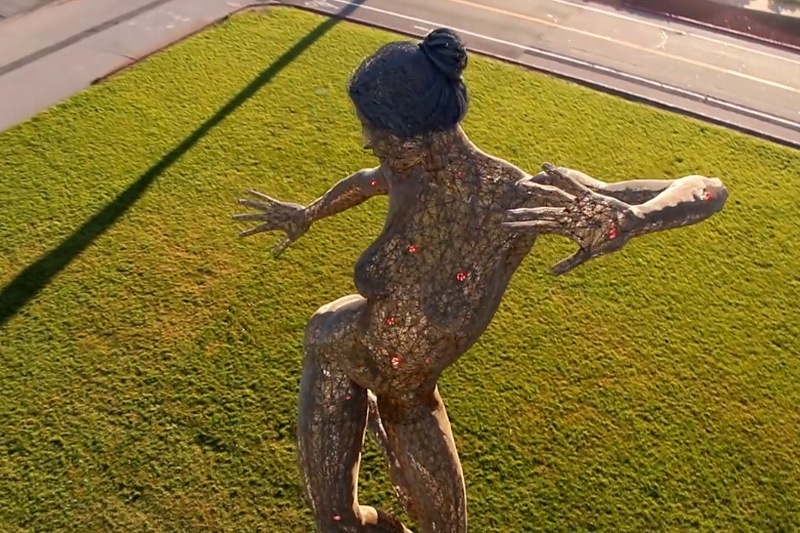 Here's some sweet drone video of Bliss Dance, whence the photos in this blog post came. Or check out more amazing pics of Bliss Dance on the Interwebs.
Bliss Dance is lit up with 1,000 LED lights of a variety of colors, and in its previous incarnation the lights were controllable with an app that allowed viewers to changes the colors from their smartphones. There's no word yet on whether this functionality will be available at the Park installation, mainly because none of this has been officially announced yet. Because that's how this Las Vegas blog rolls.
The sculpture will provide a striking centerpiece at The Park when it opens April 4, 2016.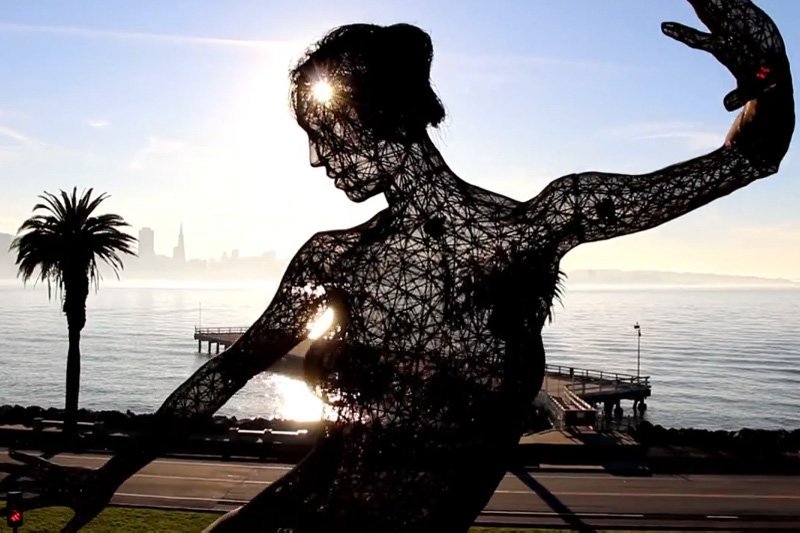 And this should make it even more fun: Facebook has, at various times, banned photos of Bliss Dance for violating its nudity policies because the sculpture is so realistic. This is sure to help make it one of the racier, must-do selfies in Las Vegas, along with the "Crazy Girls" brass butts at Planet Hollywood and Cleopatra's chest at Caesars Palace.
The Park pedestrian plaza will have a wide selection of new restaurant and bar offerings, and will serve as a connector between the Las Vegas Strip and the new Las Vegas Arena.
Update (2/23/16): MGM Resorts has confirmed out story, and the statue will be installed at The Park on Feb. 29, 2016.
More fun facts:
Bliss Dance weighs more than 7,500 pounds.
The statue's engineering features "triangulated geodesic struts."
The statue is lit by 3,000 colored LED lights.
Bliss Dance took about 10,000 hours to construct.
It has 55,000 welded connections and uses 2,000 square feet of stainless steel mesh.
The statue's hair is made of 3,000 feet of stainless steel cable.
The statue has been completely refurbished to reinforce its structural integrity.