Pizza Rock Opens to Rave Reviews, Including Ours
There's a great new pizza joint in Las Vegas, and downtown's Pizza Rock restaurant and bar, it turns out, is even tastier than its ample hype.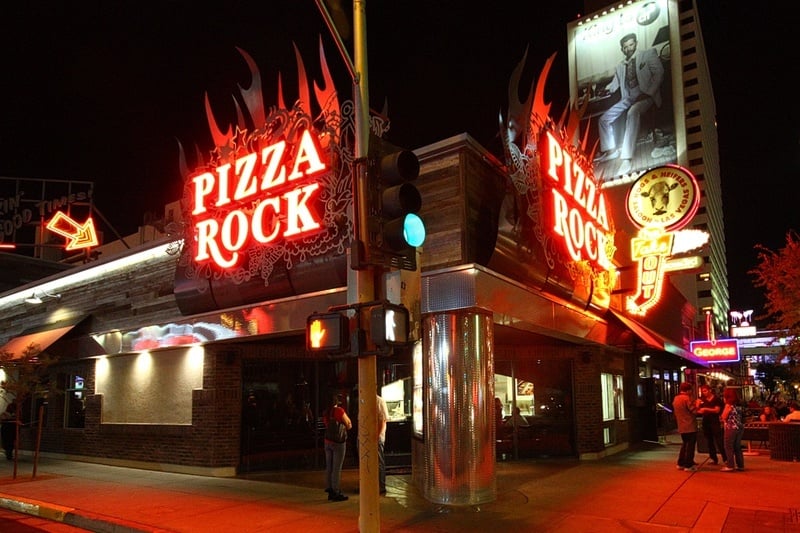 The opening of Pizza Rock has been long-awaited, not just because it's something new, but because of the pizza pedigree of one of its key owner-partners, 11-time World Pizza Champion Tony Gemignani.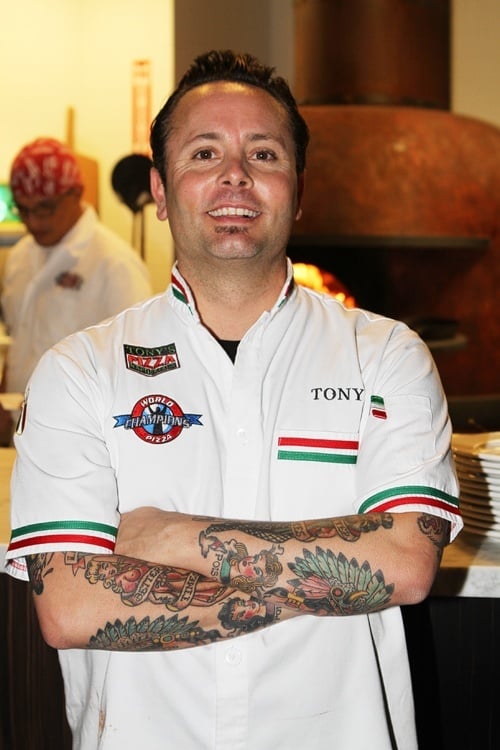 Let's just say that after our first visit, we now have a man crush on Tony Gemignani, and we don't even know who that is, particularly.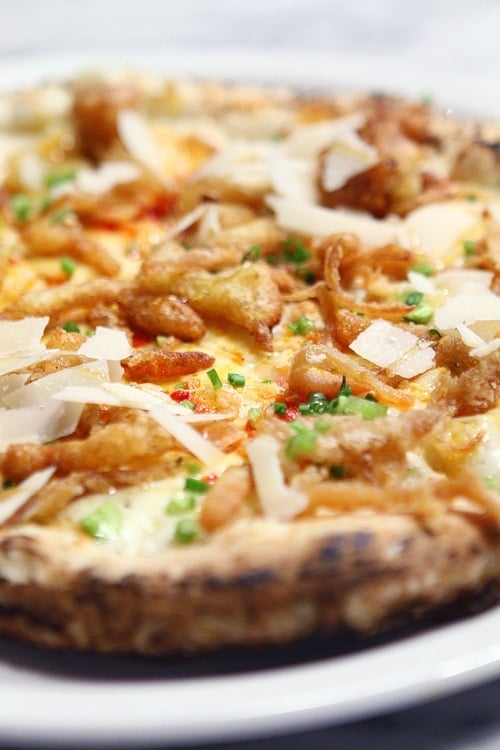 The pizzas at Pizza Rock are simply the best in downtown Las Vegas, and are easily among the best on The Strip, too.
And we have experienced a lot of Las Vegas pizza.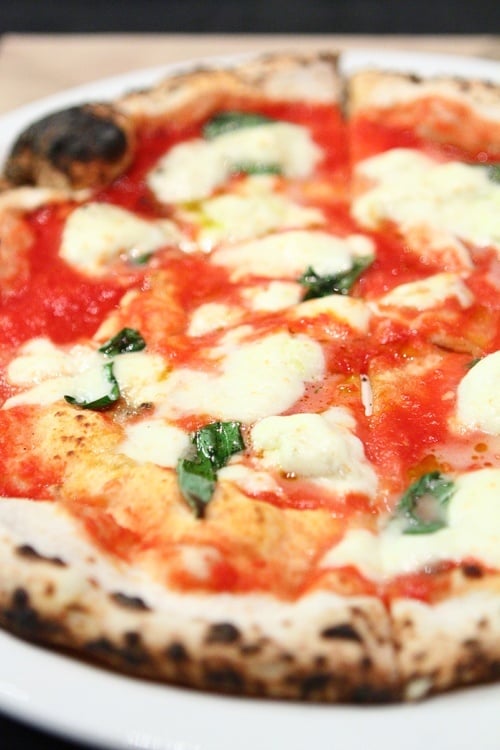 That's the Margherita pizza, and it's sublime. Pizza Rock has said it will only make 73 a day, sure to make it one of the most in-demand pies in Vegas.
The Margherita pizza ($16) is the one that won Tony Gemignani the World Pizza Cup in Naples, Italy. The dough is hand-mixed using San Felice flour and proofed in Neapolitan wood boxes. The pizza features San Marzano tomatoes, mozzarella fior di latte (made from cow's milk, as opposed to buffalo's), basil, extra virgin olive oil (yes, there are still some things that are virginal in Las Vegas) and sea salt.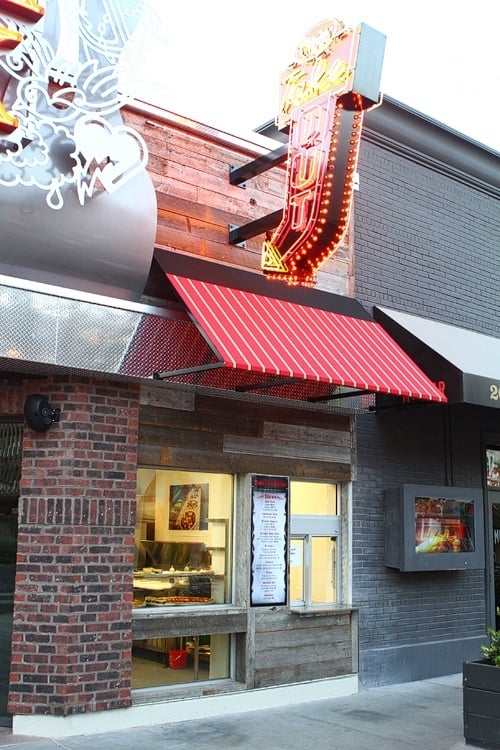 Here's a peek at the take-out menu.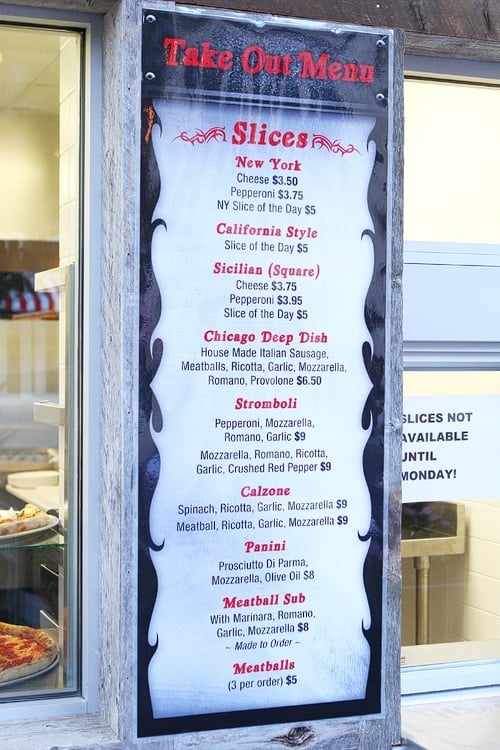 Pizza Rock has a lively atmosphere, the tunes played by a DJ who sits in a full-sized, long-haul truck cab.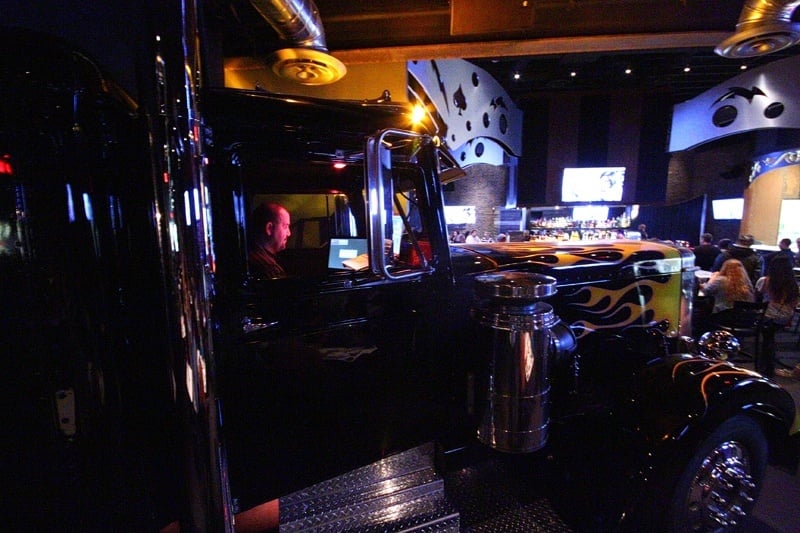 Adding to the party atmosphere at Pizza Rock is world champion pizza tosser, Siler Chapman. The man knows how to work some pizza dough, and a crowd.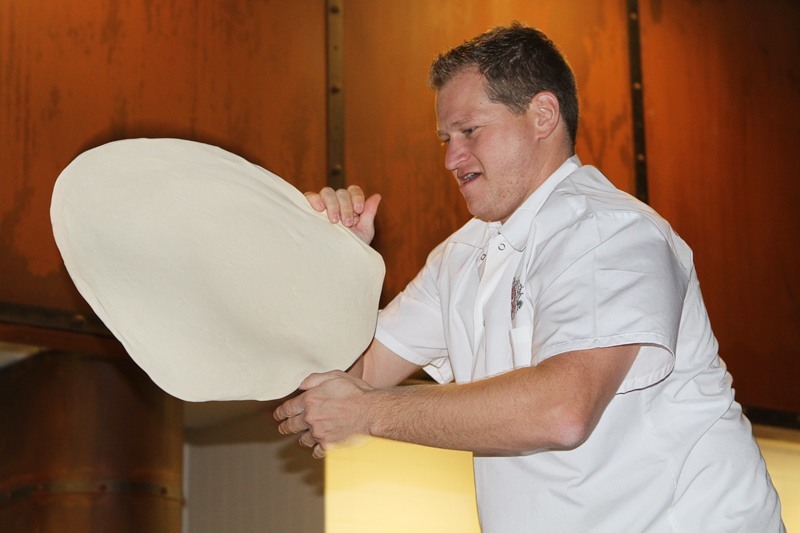 Don't just take our word for this man's skills, check out this video.
The buzz about the food was undeniable, including customer raves about the classic meatballs and world-class zombonis. OK, maybe they weren't zambonis, but they were certainly in the "oni" family of cheese and bread-based foods.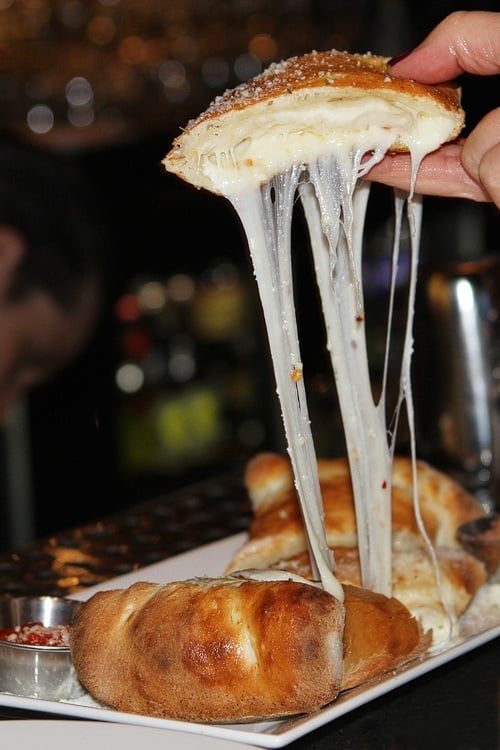 You can check out the full Pizza Rock menus at the restaurant's official site. (Warning: The site has autoplay sound. The food makes up for it.)
The food isn't the only draw at Pizza Rock, we're pleased to say. The offerings at the bar are equally enticing. We especially enjoyed the Grape Otter Pop, as sweet and delicious as it sounds and looks.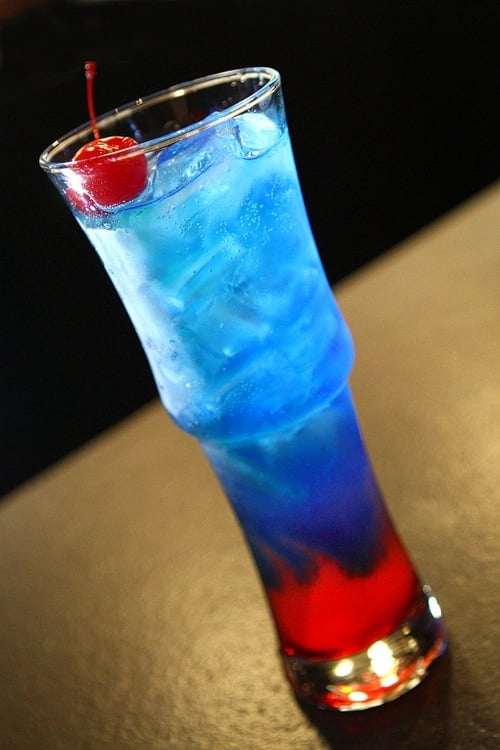 Here's an insider tip. If you order a Margherita pizza at Pizza Rock, make sure to say the word "pizza." Otherwise, you'll get a margarita, like the one below!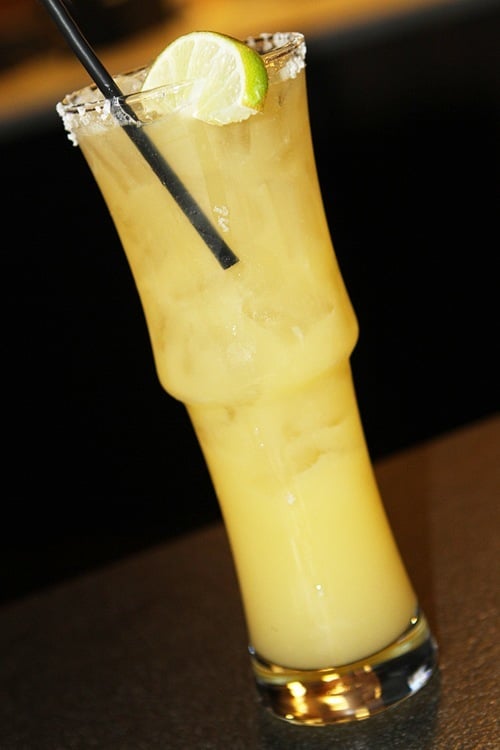 Sadly, Pizza Rock doesn't carry our favorite liquor, Captain Morgan, but we hope our lobbying efforts will change that in time.
Pizza Rock official opens today, Oct. 19, 2013. We can't wait for another visit to this new contender for the title of "Best Pizza in Las Vegas."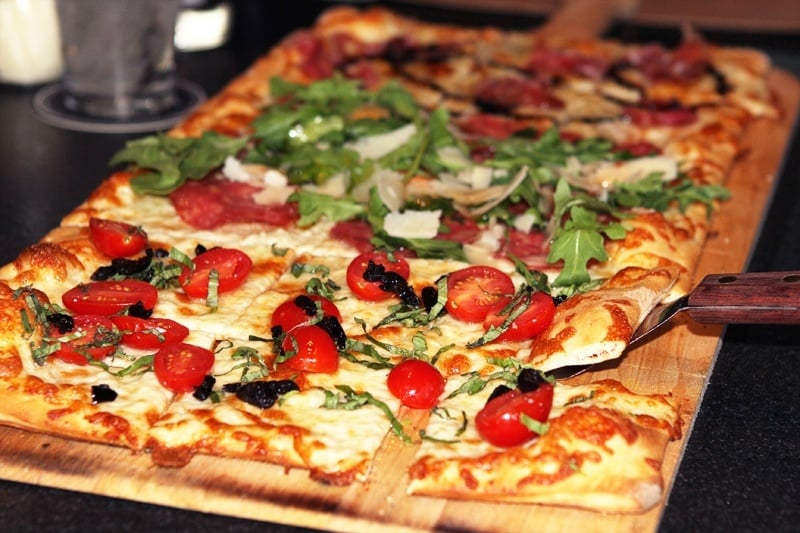 The happy hour menu definitely caught our eye, so we'll be giving that a try soon.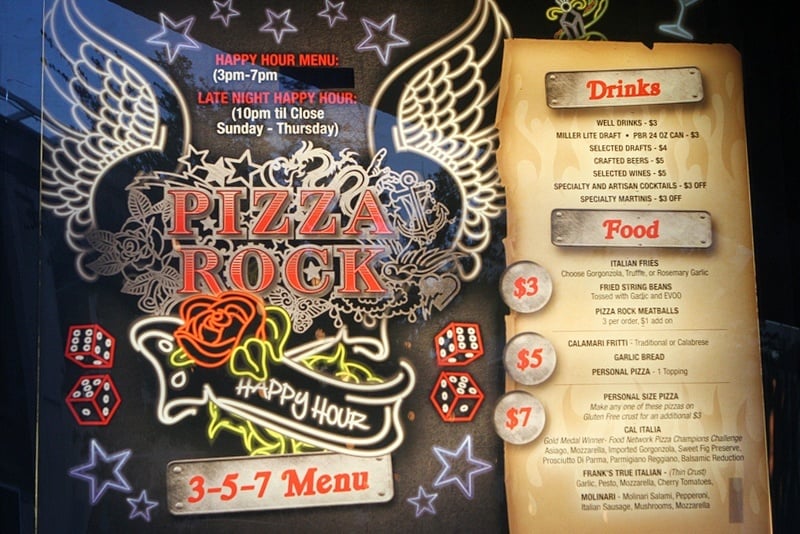 More photos in our exclusive gallery, below. Warning: Don't view these photos when you're hungry, or you're likely to start gnawing on your computer monitor.