Jim Morrison's Arresting Artifact at Hogs & Heifers
There are a lot of places to have a brush with Las Vegas history. You can swing by the Golden Gate, the city's oldest casino, or spend an afternoon at the Mob Museum.
But if you really want a unique encounter with Vegas (and musical) history, there's only one place to do it, at Hogs & Heifers, a downtown biker bar.
On display at the lively bar is a mugshot and arrest report for none other than Jim Morrison, lead singer of "The Doors."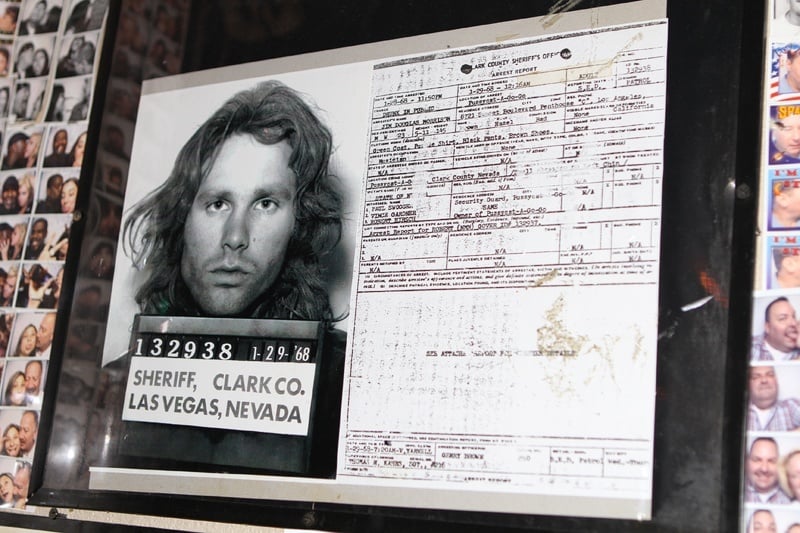 In 1968, Morrison was arrested in Las Vegas, along with author Robert Gover. The men stopped in at a club called the Pussycat-A-Go-Go, and had a run-in with security, leading to their arrest. The arrest took place on January 28, 1968 at 11:50 p.m.
When Hogs & Heifers opened in 2005, the owner, Michelle Dell, put out a call for memorabilia, and the Jim Morrison mugshot and arrest report were among the items donated.
The arrest report reveals some fascinating details about Morrison. His physical description says he was 145 pounds, had hazel eyes and "bad complexion." Morrison was wearing a green coat, purple shirt, black pants and brown shoes.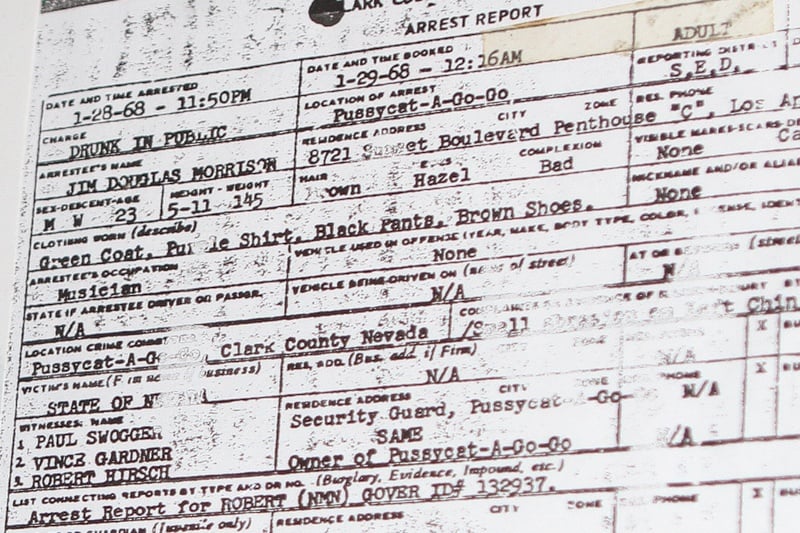 Morrison died in 1971, but beyond his hits like "Riders On the Storm" and "Light My Fire," the rock legend lives on in downtown Las Vegas. Check it out at Hogs & Heifers the next time you're downtown. Leather chaps and bras are optional.