Nacho Daddy Serves Up the Best Margaritas in Las Vegas, Delicious Mexican Food and Scorpion Shots
Nacho Daddy, a downtown Mexican restaurant, is about to nab the coveted title of "Best Margaritas in Las Vegas" in the Las Vegas Review-Journal's "Best of Las Vegas" awards, and there's a chance you've never even heard of the place. We're about to change that.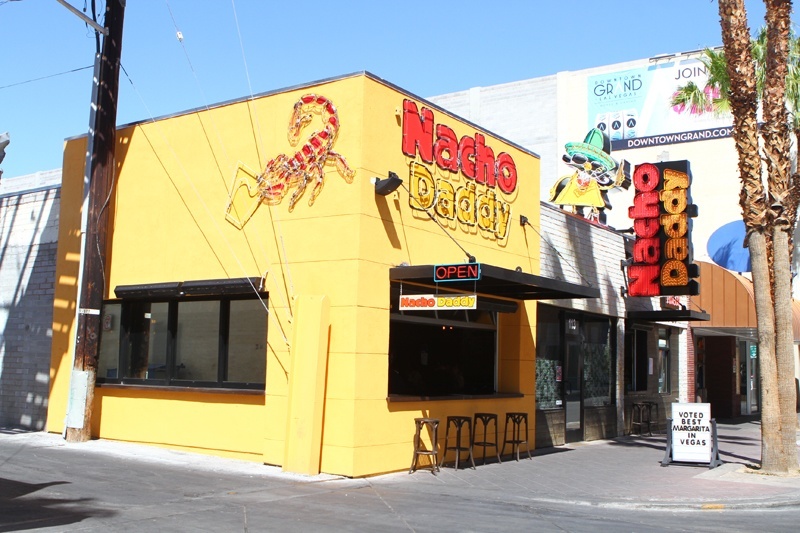 While the Review-Journal's annual awards haven't been officially announced yet, we got the inside scoop (it's on the sign) about who'll take home the highly-competitive (it's Las Vegas, after all!) margarita prize this year.
And Nacho Daddy's margaritas more than live up to the buzz. Pun intended.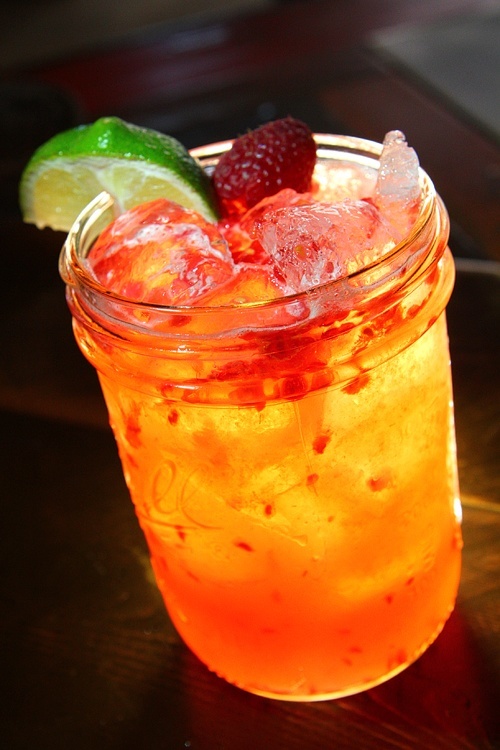 Nacho Daddy sits about a block north off downtown's Fremont Street Experience, on Fourth Street. Blink and you'll miss it, but we recommend you don't. Blink and miss it, that is. Please try and keep up.
The restaurant is cozy, and has a casual, beachside cantina vibe.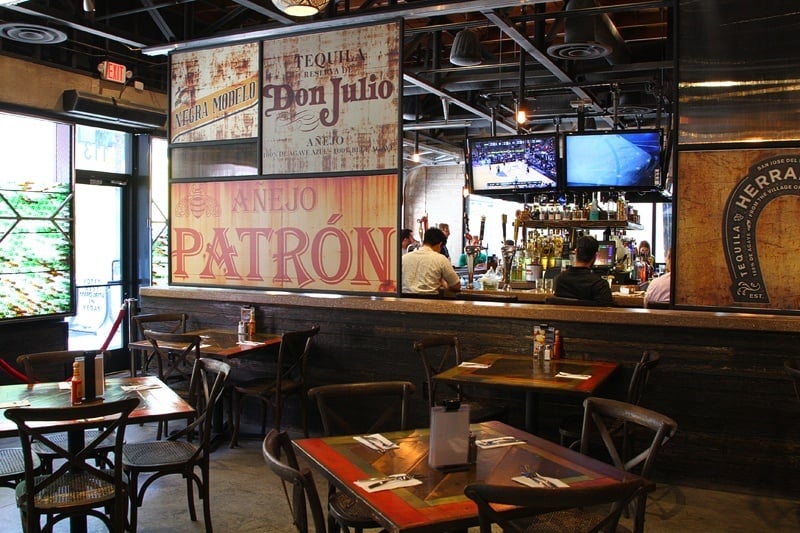 The weather in Vegas is perfect this time of year, and Nacho Daddy takes full advantage with some appealing indoor-outdoor seating.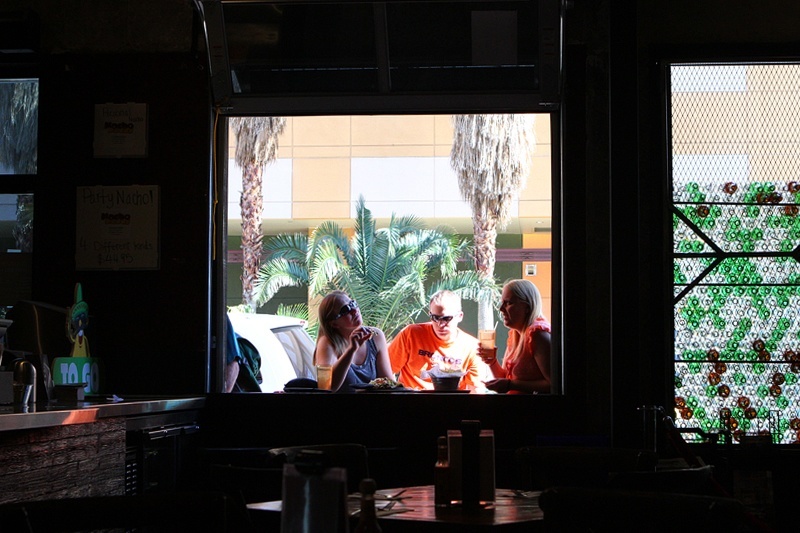 While the margaritas are exceptional, the food is also winning. All your favorites are here, and the food is fresh and consistently great.
As the restaurant's name implies, the nachos are the star of the show, with the Buffalo Hot Nachos being the most popular offering.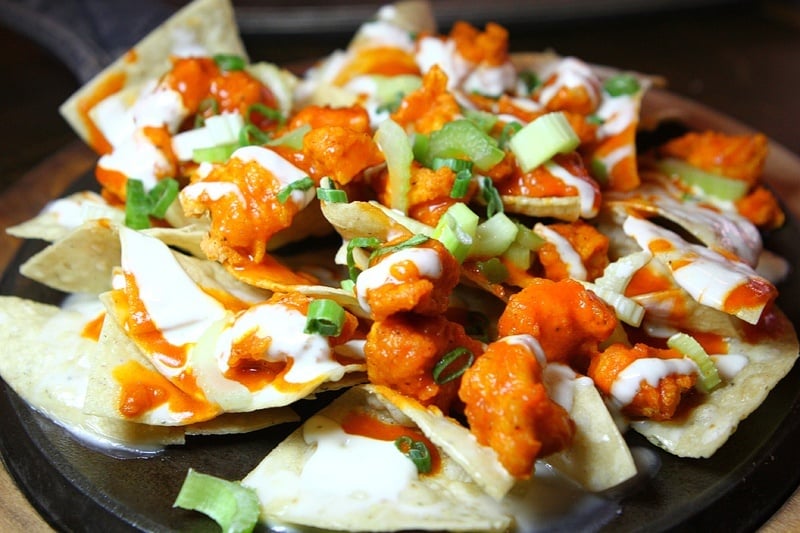 The menu runs the gamut from stand-out Grilled Mexican Corn on the Cob (see below) to tacos, fajitas, wraps, salads, burritos, enchiladas and more. Bonus: Freshest cilantro, ever.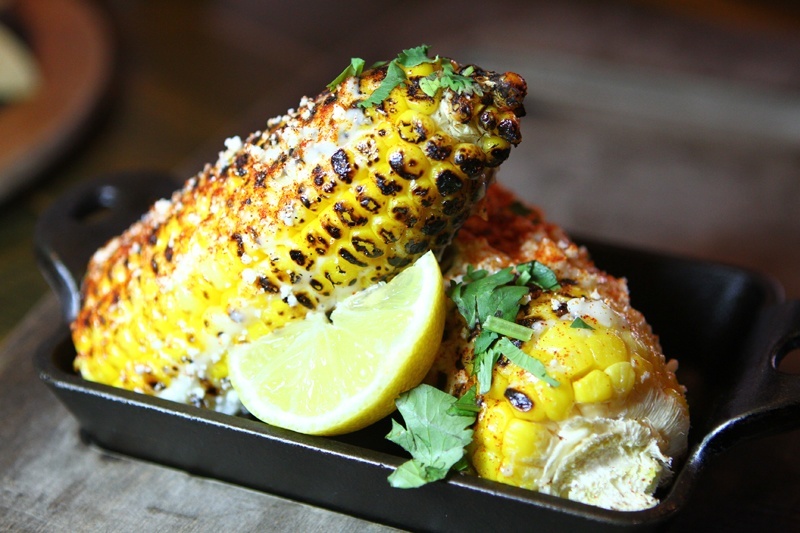 See the full Nacho Daddy menu at the restaurant's official site.
The Daddy's Supreme Tacos are especially tasty. We had the chicken, with roasted tomatillo salsa, queso fresco and pickled red onions. We're happy to report our enjoyment of the tacos was undeterred by the fact we have no idea what any of those things are.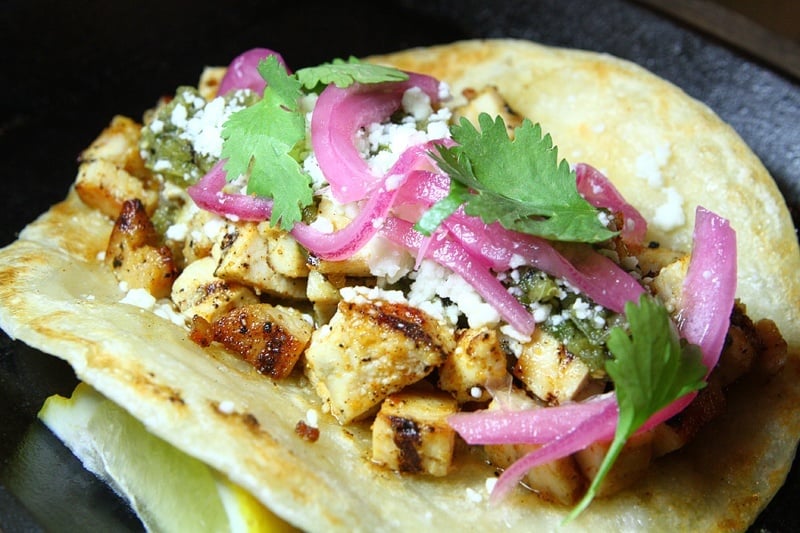 Nacho Daddy has a robust breakfast menu (the restaurant opens at 7:00 a.m.), and devotes a portion of its menu to vegan dishes, with offerings like the Vegan Tofu Nacho, a Spicy Tofu Burrito and Cajun Tofu Street Tacos. If you're into that kind of thing.
One remarkable specialty at Nacho Daddy could be categorized as "whatever the opposite of Vegan is"! There's a reason the restaurant has a scorpion sign outside. At Nacho Daddy's bar, guests can have opt to have an actual scorpion added to any shot of liquor (mildly alarming photo below).
A manager at the restaurant noted, "Our scorpions used to be small enough to swallow like a pill, but now they're much bigger, so you have to chew them." Note: We are not making this up, and yes, people voluntarily order these. They would not be us, but to each their own!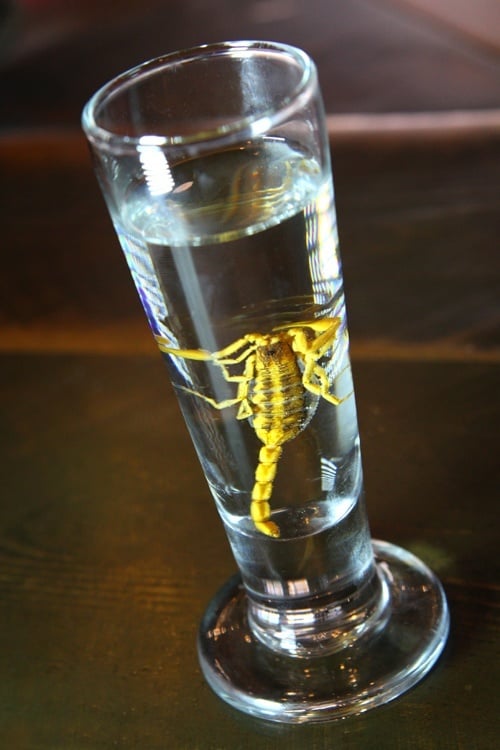 One does not live by scorpions alone, so make sure to try the award-winning margaritas like the Mango Thai Basil margarita, below.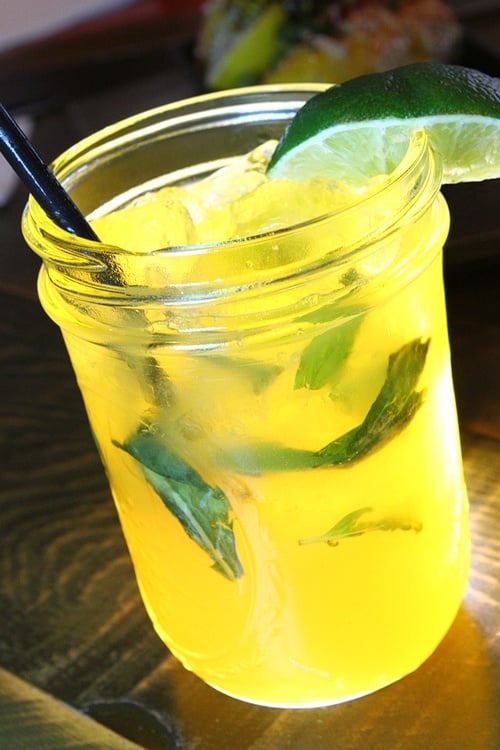 Nacho Daddy, which calls itself an "American Grill with Mexican flair," is a worthy addition to anyone's list of must-visit restaurants in downtown Las Vegas.
The food is flavorful and fresh, the drinks, like the scorpion shot, are a notch above, and the bill doesn't sting.
Because, see what we did there?