Benny's Bullpen at Binion's Gets a Rebrand as Benny's Smokin' BBQ & Brews
Benny's Bullpen, the inviting bar and restaurant at Binion's Las Vegas, is going away. A rebrand of the space will turn it into Benny's Smokin' BBQ & Brews.
Signs for the new restaurant are already up, and the establishment officially opens July 16, 2014.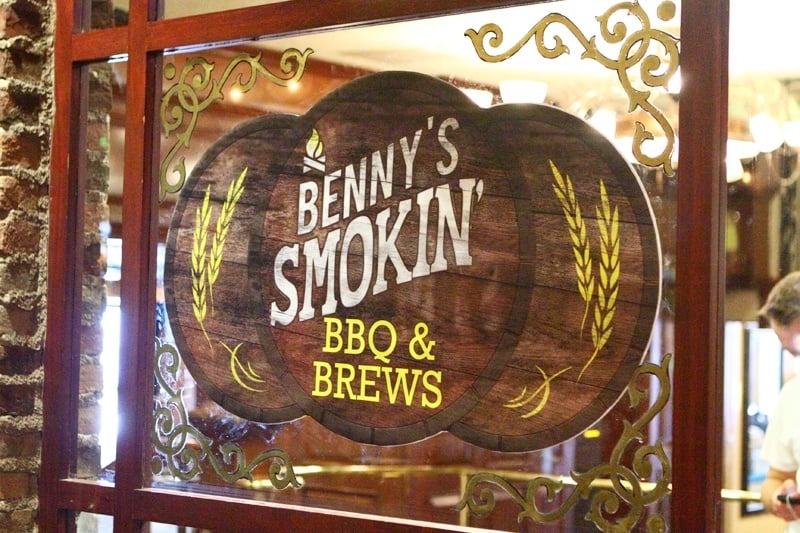 A new menu and food photos have already been shared on the Binion's Facebook page. Take a look.
We hear there will be some minor changes to the interior of the space, including the removal of couches to be replaced with more traditional restaurant seating.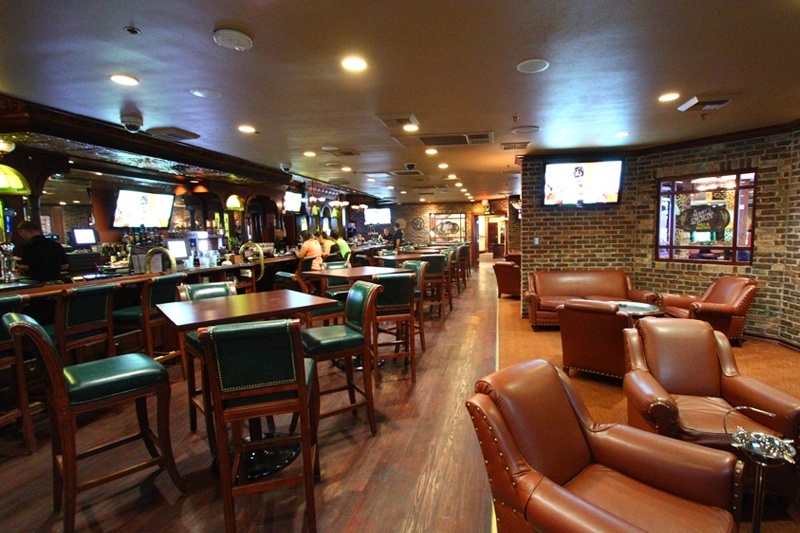 Benny's Smokin' BBQ & Brews will feature a streamlined menu with four BBQ options: a full rack of baby back ribs ($13.99), half rack of baby back ribs ($9.99), half chicken ($8.99) and a half rack, half chicken combo ($11.99). Each entree includes BBQ baked beans, corn on the cob, coleslaw and corn bread.
The menu and price points are reminiscent of our favorite BBQ spot near The Strip, Ellis Island Casino.
It should be noted those prices are discounted prices for Binion's loyalty club members. Without a club card, prices are $2 higher for each item.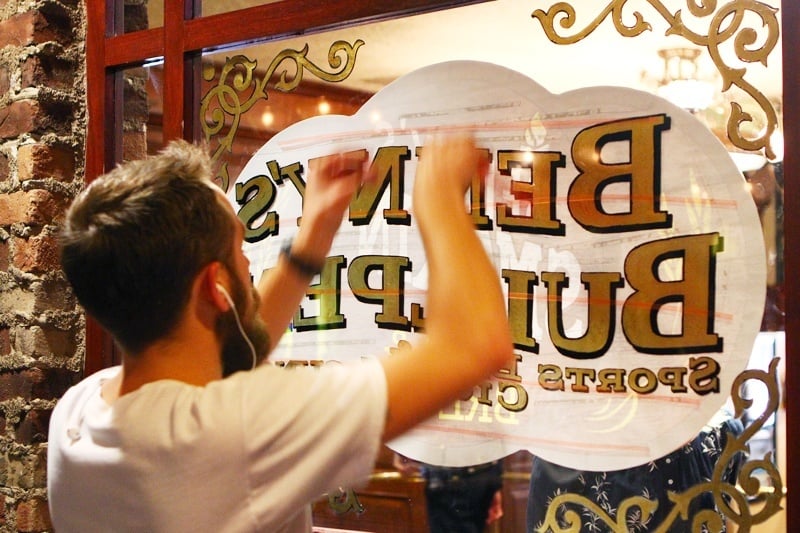 While we've yet to try the BBQ at Binion's, we're thinking the restaurant already has an edge given the venue's impressive smoker.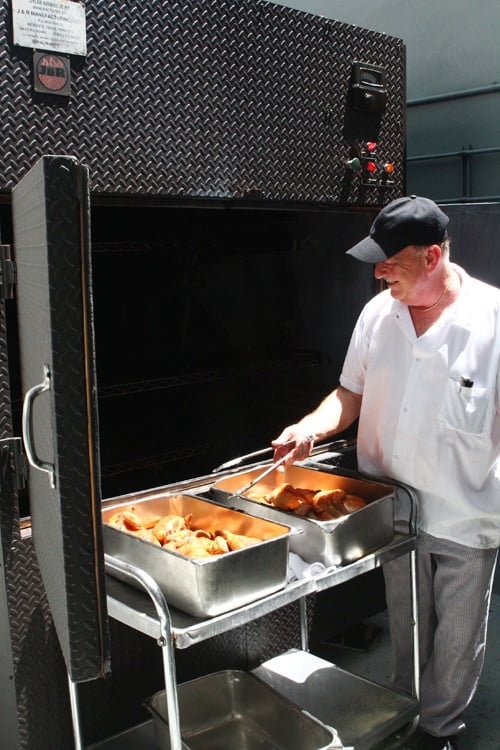 The high-capacity smoker cost about $30,000 a decade ago, around the time Harrah's Entertainment (now Caesars Entertainment) purchased Binion's to acquire its iconic Horseshoe and World Series of Poker brands. The World Series of Poker now takes place at Rio Las Vegas, but if you want to play where the tournament was born, head downtown to Binion's.
The industrial smoker sits in a secluded spot outside Binion's and was recently re-certified and is back in action.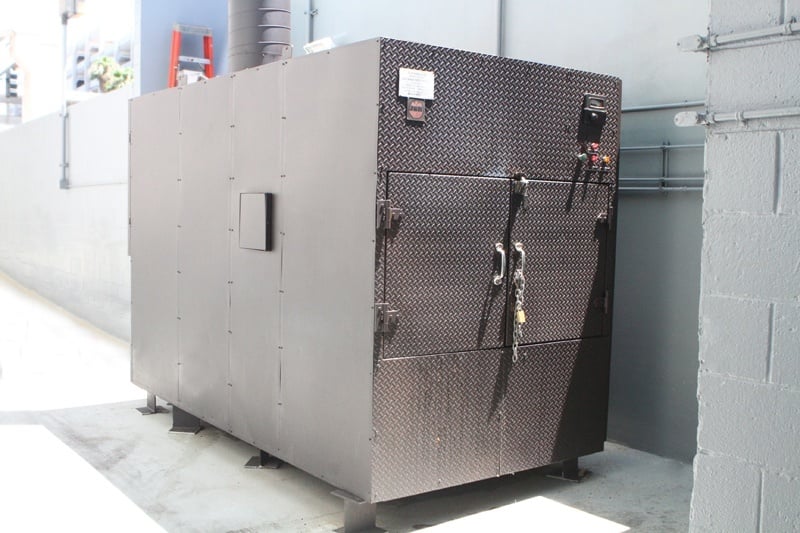 Having an outdoor smoker is a great marketing tool, it turns out. The smoker puts out a mouth-watering aroma that wafts its way onto Fremont Street Experience.
Along with the new BBQ menu, the restaurant will also serve micro brews from Chicago Brewing Company, a Las Vegas microbrewery owned by the same folks as Binion's (and the nearby Four Queens, wherein there is an actual Chicago Brewing Company location).
Benny's Smokin' BBQ & Brews will be open 4:00 p.m. to 11:00 p.m. each day.