WSOP Poker Hall of Fame 2021 Predictions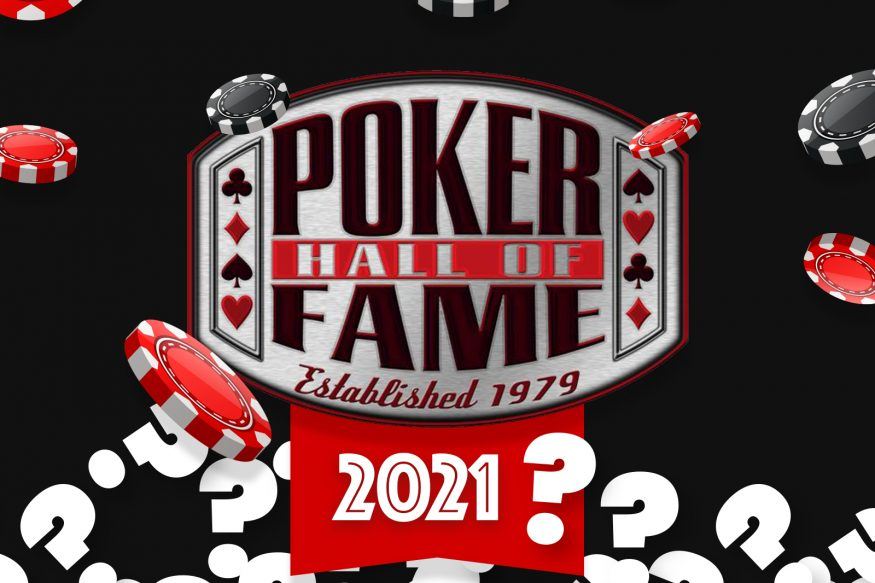 The year 2020 hasn't been a good one for poker – that much is certain. Many players had to change their plans with live events canceled left and right, and even the World Series of Poker moved online.
Those relying exclusively on live poker to make a living found themselves in a really tough spot.
If you need strong evidence of how much things got sidetracked, you needn't look further than the Poker Hall of Fame.
This was the first time since 2001 that there weren't Poker Hall of Fame nominees announced, although WSOP Executive Director Ty Stewart recently said that there will be a single honoree inducted in 2020.
The online nominations page has not been updated, so it doesn't look like the public will be having any input on the decision.
With everything that's been going on in the world, this doesn't come as a huge surprise, but it's still somewhat of a letdown for fans and players alike.
But there's no point in dwelling on the past.
2020 is almost over, and one can only hope that things will get back to normal in the upcoming months.
Should that happen, there will be a 2021 Poker Hall of Fame induction ceremony, where at least two deserving players or contributors will be honored.
But who will they be?
There are quite a few people in the poker world deserving this honor, and only a couple of them get inducted every year.
Perhaps there will be three or four inductees in 2021, given the circumstances, but it's still a very small number considering how many viable candidates there are.
WSOP Hall of Fame Criteria
Certain criteria determine if a person can be nominated for the Poker Hall of Fame.
While not everyone agrees with all of them, some sort of criteria is needed because it would be a very difficult process if anyone and everyone could be nominated.
As it stands right now, these are the rules for someone to become an eligible candidate for the WSOP Hall of Fame:
The player has to be at least 40 years of age at the time of the nomination
They need to have stood the test of time and played against top competition
Played for high stakes and consistently well, gaining the respect of their peers
Non-players, i.e. contributors, need to have helped the success and growth of the game
With the criteria in mind, who are some likely candidates to receive a nomination for the 2021 WSOP Hall of Fame?
Antonio "The Magician" Esfandiari
Antonio Esfandiari is one of the most colorful characters in the poker world. A fan favorite, Antonio is definitely deserving of a place in the Poker Hall of Fame.
Born in 1978, "The Magician" meets the age criterion. As for his poker résumé, there aren't many players out there with such a great track record.
With close to $28,000,000 in live tournament winnings and three WSOP bracelets, Esfandiari is also the winner of the first-ever Big One for One Drop event.
Antonio has been mixing it up with the best for years and holding his own. He's been a regular in many televised games like High Stakes Poker and Poker After Dark, and it safe to assume that TV appearances count for just a fraction of his overall action.
Antonio has always been a great ambassador for the game. While it's not an official criterion for the players, I think it's something to consider, given that he ticks all other boxes.
It's a pretty safe guess that Esfandiari will be inducted into the Poker Hall of Fame at some point.
It's just a question of whether it will happen in 2021 or if he'll have to wait for a few more years to receive the honor he most certainly deserves.
Patrik Antonius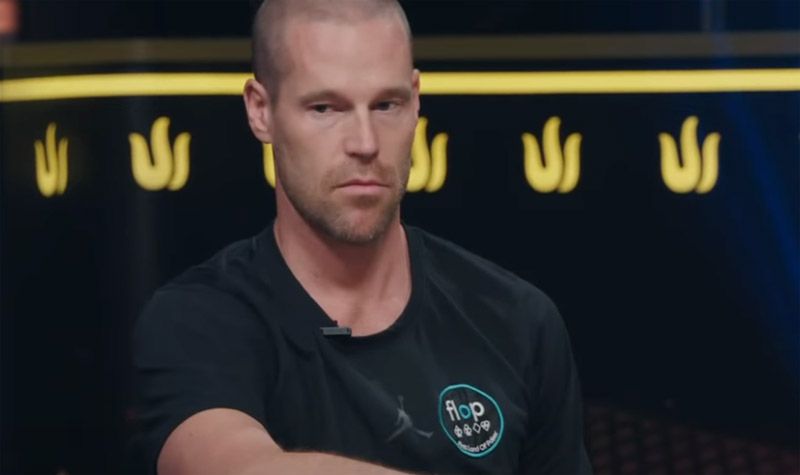 It might come as a surprise that Patrik Antonius isn't a Hall of Fame member already, but there's a very simple explanation for it. The Finn will only turn 40 in December of 2020, which will finally make him eligible for the nomination in 2021.
Antonius is easily one of the best-known high-stakes players globally, and there is no question about whether he's earned the respect of his peers.
For years, "The Finn" has been the dominant force in cash games and tournaments all over the world, building a very impressive poker résumé.
Antonius has "only" $12,000,000 in live tournament earnings and zero WSOP bracelets to his name, but that doesn't make him any less deserving of the honor.
Patrik has always been more of a cash game player, and it's the nosebleeds games where he thrives the most. "The Finn" has dominated both live and online arenas for years, although he's taken a step away from internet poker in recent years.
Antonius is another safe bet for the Hall of Fame.
However, with him just turning 40, he might need to wait another year or two, although this doesn't have to be the case. For example, Phil Ivey was inducted in 2017, a few months after celebrating his 40th birthday.
Joe Hachem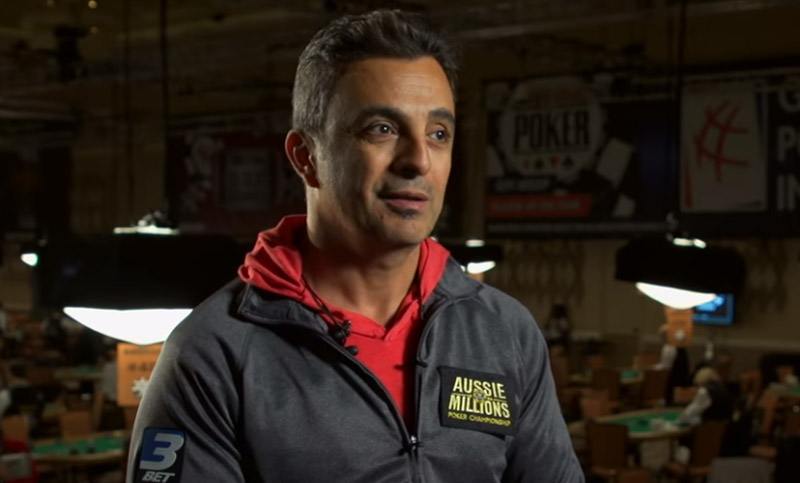 The 2005 WSOP Main Event winner Joe Hachem is one of those players you'd think has been in the Poker Hall of Fame for a long time.
However, despite being the first Australian player to win the Main Event and amassing over $12,500,000 in winnings (including a WPT title), Joe is still to receive the honor.
Hachem has also been a member of the PokerStars Team Pro for a few years and has helped increase the popularity of the game he loves so much, and that has helped him live the good life.
Born in 1966, the Australian has long been an eligible candidate for the Poker Hall of Fame. Maybe 2021 will finally be his year, and he will at least be included in the list of candidates.
Hachem has never chased the limelight too much, which probably hurt his chances a little bit, but at this point, it certainly feels like he is overdue.
Eli Elezra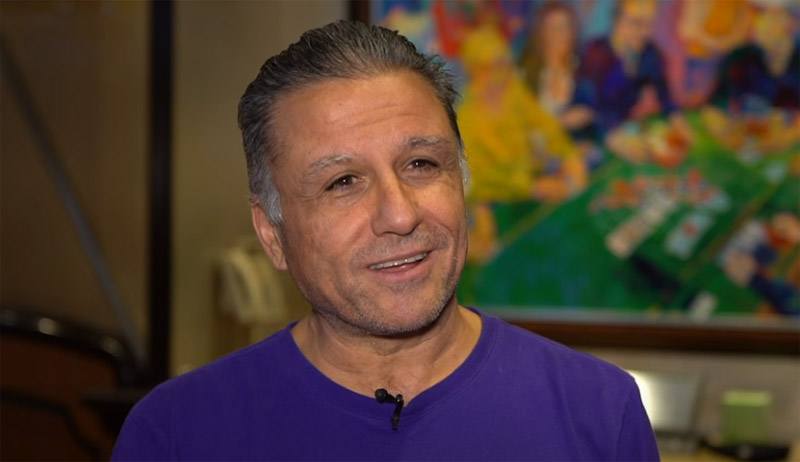 Eli Elezra is another name you'd expect to see in the Hall of Fame, but he's still waiting for his turn.
Born in 1960 in Israel, Eli has been living in the USA for several decades, and he's built a very successful poker career over that time.
Elezra has four WSOP bracelets to his name as well as one World Poker Tour title. His lifetime tournament earnings stand at $3.8 million.
On top of his solid tournament results, Eli also ticks all the other boxes.
He's been a regular in high stakes games in Las Vegas and was often featured on shows like Poker After Dark and High Stakes Poker, rubbing elbows with other "hall of famers" like Daniel Negreanu, Phil Ivey, and Doyle Brunson.
He may not be the biggest winner, but four WSOP bracelets have to count for something.
The fact that he's been playing in the biggest games around for so long also shows that he has what it takes to hold his own against the best.
Given he'll be turning 60 this year, Eli seems like an obvious candidate for the 2021 WSOP HoF.
Gus Hansen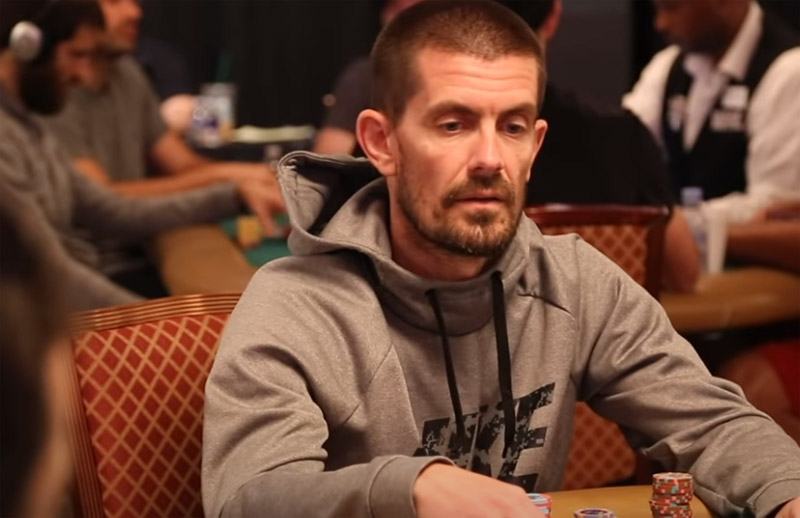 The "Great Dane" is one of the more peculiar characters of the poker world.
Gus Hansen made his claim to fame during the early and mid-2000s with a series of notable tournament results, especially in WPT events.
Introducing a hyper-aggressive style of play that was very uncharacteristic for the time, Hansen was able to confuse and thoroughly dominate his opponents.
His total tournament earnings amount to $10,278,000, and the Dane has one WSOP bracelet to his name, coming from the 2010 European leg of the series.
Everybody who has been following poker knows very well that Gus was also one of the original players to appear on the High Stakes Poker show, and he was invited to many other televised games over the years.
Away from the cameras, Hansen regularly plays in nosebleed games in Las Vegas, and he often shares glimpses of these games on his Instagram profile. He also wrote one of the best poker books ever.
One thing the "Great Dane" might have working against him is his online results.
According to the official results, Gus is one of the biggest losers in online high stakes. So, some could question the "played consistently well" part.
Still, when all things are considered, there are more than enough reasons to justify Hansen's nomination for the 2021 Poker Hall of Fame.
At one point, he really helped reshape the game of Texas Hold'em by showing why an aggressive approach works, and that's the kind of legacy he should be recognized for.
Chris Bjorin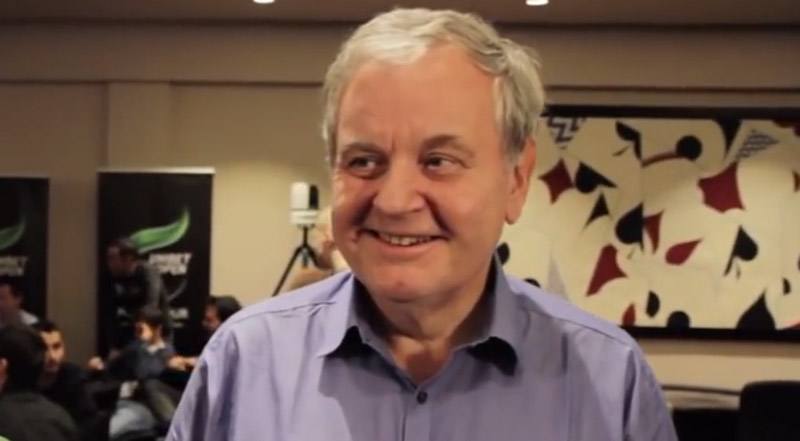 Usually, Hall of Fame nominees are players that most poker fans have heard of and have been keeping tabs on for some time.
However, some deserving players have managed to stay away from all the publicity, preferring to grind and post good results silently.
The Swede Chris Bjorin is one such player.
Bjorin has purposefully avoided the poker limelight, which could be one of the reasons why he was nominated for the Hall of Fame several times but was never actually inducted.
Perhaps 2021 will finally be the year for Chris Bjorin.
With two WSOP bracelets to his name and over $5.7 million in live tournament earnings, the Swede certainly has a rather impressive poker résumé.
What's even more impressive is the fact he's been on the grind for years, first in Sweden and then in Europe and the US after moving to London.
Since 1990, Bjorin has been a regular in the World Series of Poker, never playing in huge buy-in events but rather grinding away in smaller tournaments.
This consistency, and the fact he's been able to win millions with a calm and steady approach, speaks heaps about his quality as a poker player and punch his ticket to the Poker Hall of Fame.
Phil Laak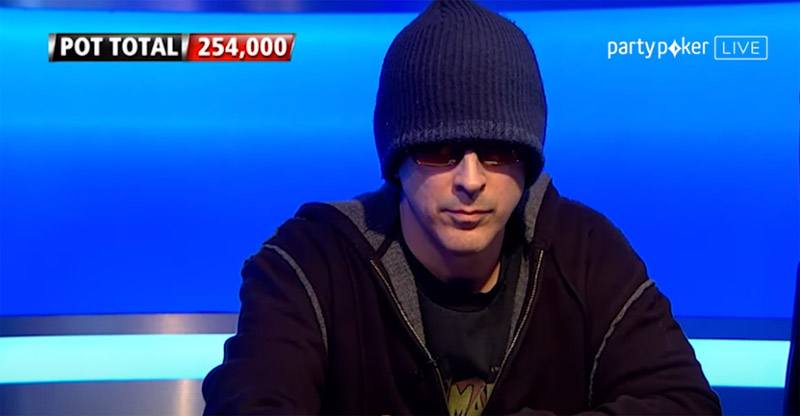 If I'm completely honest, I doubt that Laak will be one of the names on the 2021 list, but I'd love to see it there.
There are more deserving candidates looking solely at the results, but there is no denying that "The Unabomber" is one of the most colorful and fun-to-watch characters in the poker world.
Unfortunately, this isn't one of the criteria.
As for his results, Laak does have $3.8 million in tournament earnings, one WSOP bracelet, and one WPT title to his name.
He's been a regular in some of the highest stakes games around, and there is no denying that he enjoys the respect of his peers. Laak has an unorthodox approach to the game, but it works for him and often confuses the living hell out of his opponents.
Phil is a viable candidate for sure, but maybe not just yet. So, this particular prediction is more of a personal preference than anything else, but you never know.
Matt Savage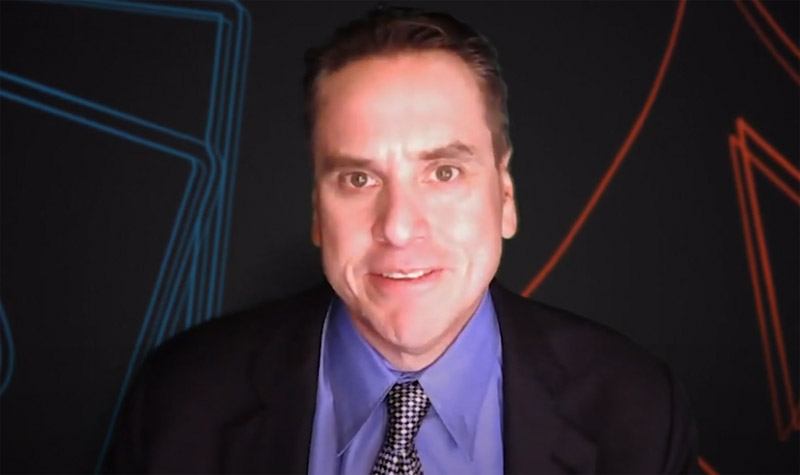 This list of predictions for the 2021 WSOP Hall of Fame would be incomplete without a few potential picks from the "contributors" category.
These are people who contributed to the growth and popularity of poker in different ways.
Although often players themselves as well, they're not rated based on their performance at the tables but rather based on the merit of their contributions.
The first name that comes to mind in this category is that of Matt Savage.
Savage has done great things for poker, his greatest achievement being the foundation of the Tournament Directors Association (TDA), which paved the way for creating standardized poker rules used in almost all major tournaments across the globe.
Having spent time on the World Series of Poker and World Poker Tour floors, Matt is also one of the best-known tournament directors around.
His rulings are usually accepted without any objections as he enjoys a pristine reputation in the poker community.
Savage has also been on the shortlist of HoF candidates several times, but the honor has eluded him thus far.
Perhaps 2021 will be the year when his contributions to the great game of poker are finally recognized in a fitting way.
Paul Phua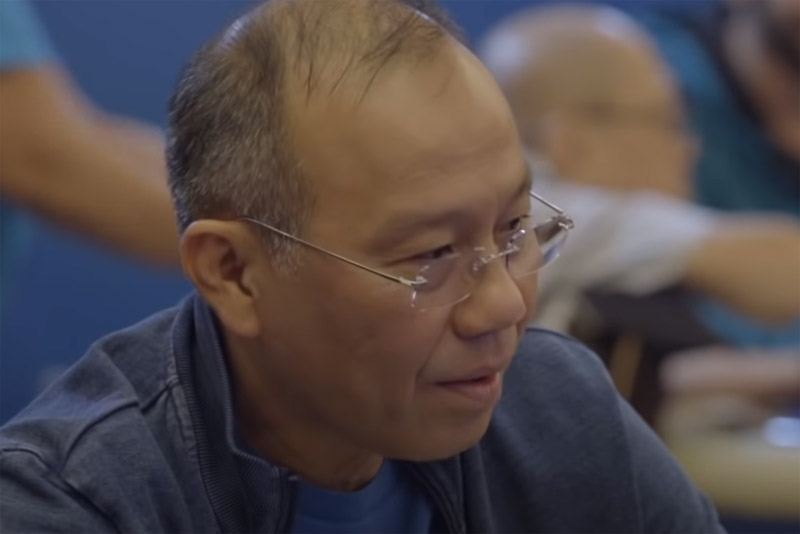 Paul Phua is probably best known for being a rich Asian businessman who likes to play for insanely high stakes to the general poker fandom.
Phua's results on the felt, combined with the fact he hasn't been around for very long, certainly don't qualify him for the Poker Hall of Fame.
However, Phua has done a lot for poker in recent years, launching the Triton Poker Series that gathers some of the best-known pros around ultra-high stakes cash games and tournaments.
While this may not feel like a huge contribution as the series targets a fairly small segment of the player base, let's look at the bigger picture: Many of the Triton events have been shown on YouTube, attracting hundreds of thousands of fans.
With the poker production having slowed down quite a bit, something like this was a real breath of fresh air, and Phua is the man who made it all happen.
For that, he has solid chances to receive the honors as the "contributor."
Isai Scheinberg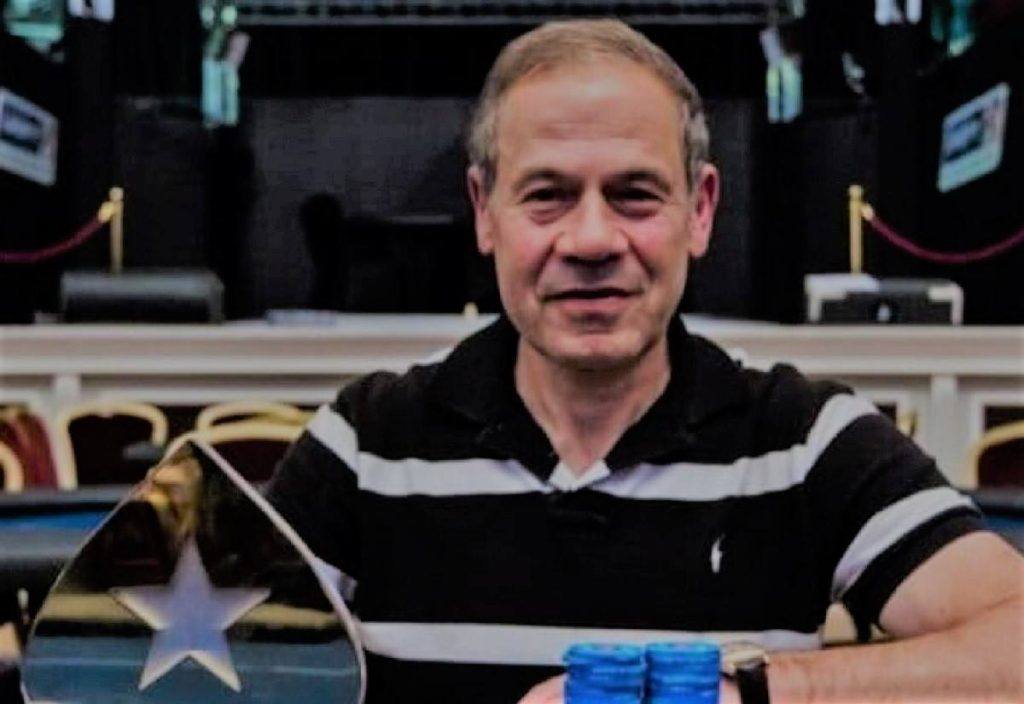 The most controversial name on this list of 2021 Poker Hall of Fame predictions is Isai Scheinberg.
The man who founded PokerStars, a site that brought a real revolution in the world of online poker, is clearly a worthy contributor.
PokerStars has been through its ups and downs in recent years, but many players still recollect with nostalgia the period of the Scheinberg "rule" when the players really came first.
It was Scheinberg who eventually made sure all Full Tilt players were refunded in full after the Black Friday fiasco. So, his overall contribution to the poker world simply can't be denied.
One thing that could prevent his nomination is the fact he's been involved in several lawsuits over the years, mostly because PokerStars continued to service US players after the UIGEA.
It really depends on how you choose to look at this.
PokerStars has provided many with a unique opportunity to realize their dream of becoming a professional poker player – the dream that quite a few would be denied had the room pulled out of the States.
Based purely on merit, Isai Scheinberg deserves his spot in the Poker Hall of Fame, and 2021 is as good a year as any for his induction.
Lead image: WSOP & Shutterstock