Top 10 Poker Players Who Still Don't Have A WSOP Bracelet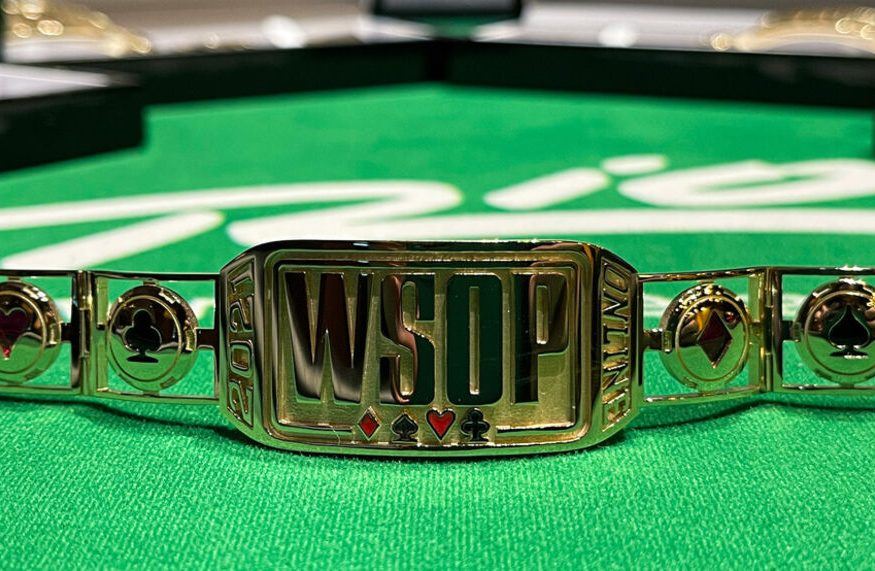 There are different ways to measure success in the poker world. According to some, a player's total winnings are the only true indicator of their ability, while others believe that major titles are just as important.
In the latter group, especially vocal are those who think that WSOP bracelets are indicative of one's overall abilities.
There is a lot to be said on that topic, especially since many great players don't particularly care about bracelets or tournament poker at all, for that matter, but that's a discussion for another day.
In this article, we'll be looking at 10 of the best poker players out there who still don't have a WSOP bracelet for one reason or another.
Dan Smith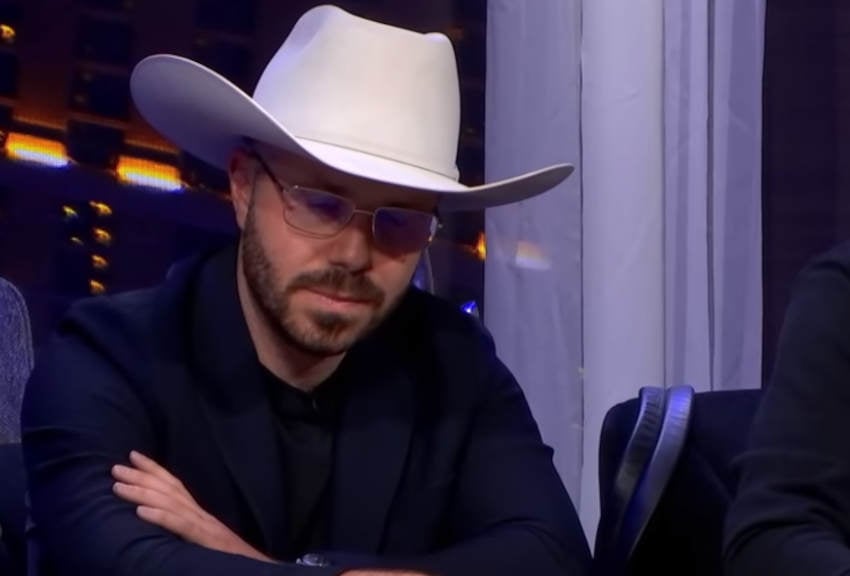 One of the best poker players hailing from the US, Dan Smith is a name that many might be surprised to see on this list.
With almost $38 million in tournament cashes, Smith is currently ranked 6th on the global All Time Money List.
What's more, about a quarter of that number came from the World Series events, with $4 million attributed to his 3rd place finish in the 2018 Big One for One Drop event.
Smith had a few more close calls, finishing runner-up in the 2016 High Roller for One Drop and placing third four more times.
There's no doubt in anyone's mind if the tournament specialist should have a bracelet or even several of them based on his performance.
Dan Smith is easily one of the best poker players alive, with several wins in EPT and WPT events.
It probably won't be long before he adds a WSOP win to his impressive poker résumé but so far, the poker gods have denied him the honor.
Sam Trickett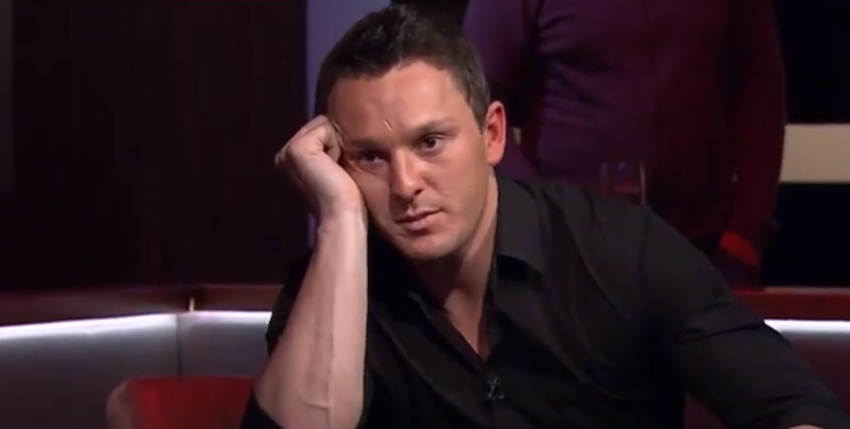 While he is no longer in the spotlight, Sam Trickett used to be one of the most recognizable faces in poker. Hailing from the UK, Trickett jumped on the poker boom bandwagon and rode it all the way to massive success.
Over the years, the Brit has amassed tournament winnings close to $22 million.
On top of this, he was a regular staple in numerous high-stakes cash games and had partnerships with popular poker brands, so it's fair to assume he amassed a decent net worth overall.
Of course, Trickett's best result by far was his runner-up finish in the inaugural Big One for One Drop tournament in 2012.
Despite losing to Esfandiari in the final skirmish, Trickett took home over $10 million for his efforts.
But, like Smith and others on this list, Trickett is also yet to claim a WSOP bracelet.
While he made a few WSOP final tables in his career and got heads up two more times, he just couldn't close the deal.
In recent years, Sam Trickett hasn't been nearly as active in the live poker scene, and chasing bracelets doesn't seem like a priority for him.
Still, with so much experience under his belt and a solid bankroll to boot, he could join the ranks of bracelet winners at some point.
Maria Ho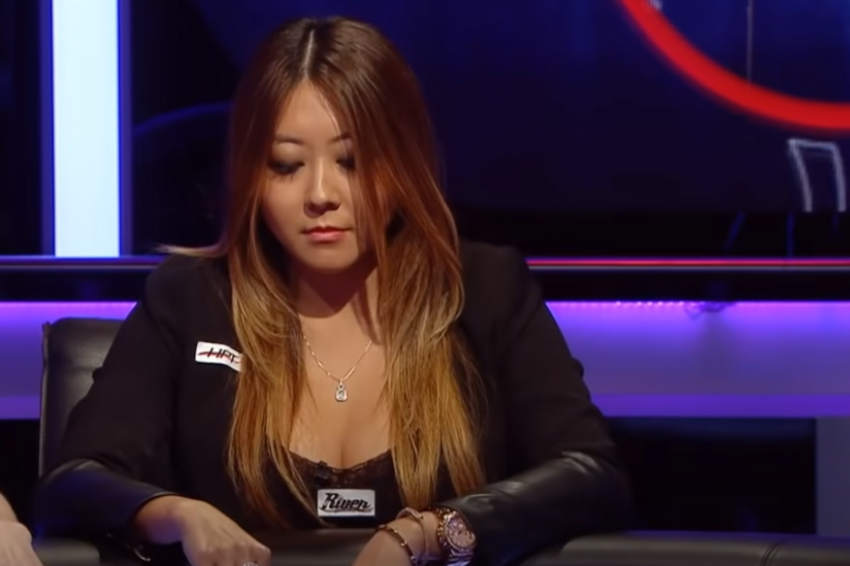 A poker player, TV presenter, and one of the top poker personalities, Maria Ho is also still on the quest to win her first WSOP bracelet.
This does come as a bit of a surprise, given she's been very active on the tournament circuit in general, but it's simply the case of bad luck in important spots.
Maria has over $4.2 million in live tournament earnings, and she's cashed in 69 WSOP events at the time of writing this article.
So, it's fair to say she's no stranger to the World Series.
Her best opportunity came over a decade ago, in 2011, when she found herself heads up for the title in a $5,000 No-Limit Hold'em event.
Unfortunately, she couldn't quite close the deal as she was stopped in her tracks by Allen Bari.
Ho has had several other impressive finishes in the WSOP, including 6th place in the 2017 WSOP Europe Main Event. Her total World Series winnings are in excess of $1.7 million.
If I were to bet, I'd safely put my money on Maria Ho winning a bracelet in the next few years.
She has passion and dedication to the game and truly enjoys the grind, so it's more a matter of "when" than "if".
Steve O'Dwyer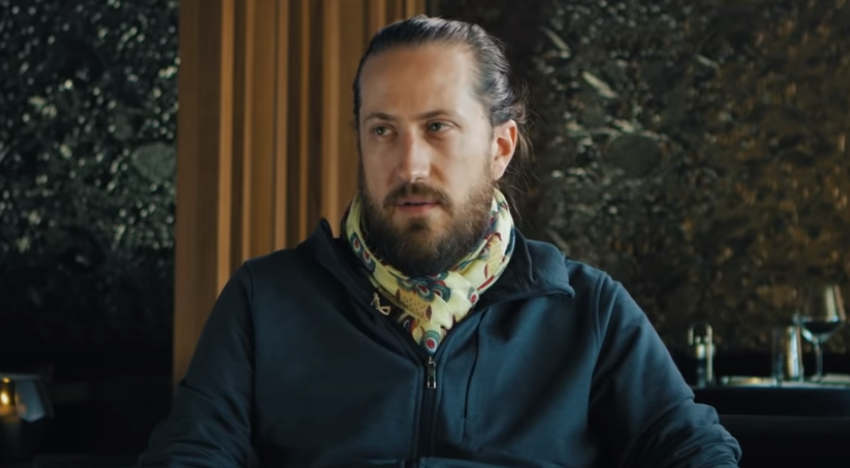 Another player who somehow doesn't own a bracelet is Steve O'Dwyer.
Often dubbed the "Hairy Beast" for his trademark long hair and beard, O'Dwyer certainly is a beast at the tables, having accumulated just shy of $31 million in live winnings and over $7 million online.
What's even more impressive is that O'Dwyer's biggest single cash win is around $1.9 million, so he didn't "luckbox" one or two tournaments to get to these numbers.
Instead, he's had many wins and top-three finishes over the years, showing he's a true grinder and a proper "beast" to be avoided on the green felt.
Despite this impressive résumé, though, he's still short of a WSOP bracelet.
Looking at his stats, O'Dwyer has had 19 WSOP cashes, adding up to just over $700,000, so he clearly wasn't focused too much on playing the World Series.
This is probably partly why he's still not won a bracelet.
His résumé lists over two dozen wins in various tournaments, including an EPT title from 2013.
He's also had close to 20 runner-up finishes and countless final tables throughout his long and extremely successful career.
Isaac Haxton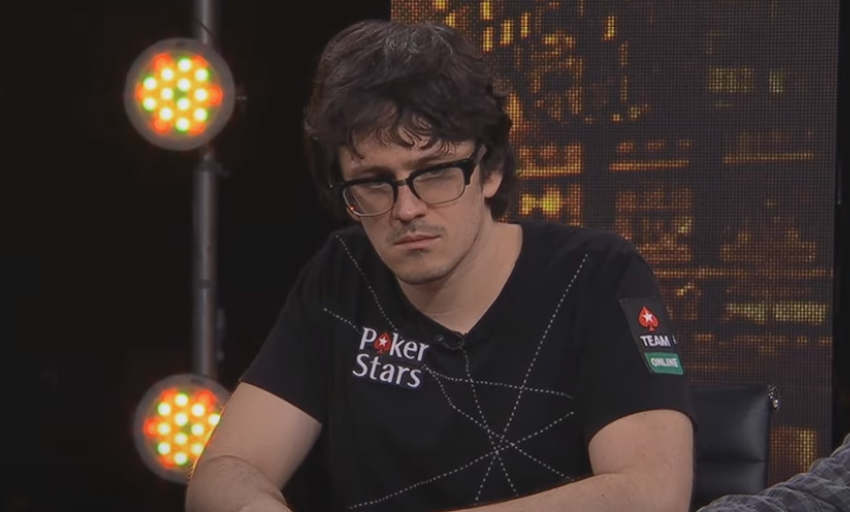 Isaac "Ike" Haxton is a name that almost all poker fans out there will know straight away.
While he never got the same amount of media attention as some other players on this list, Haxton's results spoke for themselves, making him one of the superstars of the poker world.
To date, Ike has accumulated $27.7 million in live tournament earnings, focusing primarily on various high-roller and super high-roller events.
With that in mind, it's perhaps less surprising that Haxton still doesn't have a bracelet to his name.
Still, the American had a few decent shots at a bracelet over the years.
All the way back in 2009, he finished runner-up in the $40,000 Annual Event.
In 2017, he came close again, eventually finishing in third place in the prestigious Poker Players Championship tournament.
If Haxton really sets his mind to it, it's easy to see him winning one or multiple bracelets in the next few years.
For the time being, he seems focused more on high buy-in events where fields are smaller and prizes bigger, which probably makes sense for his bankroll.
There is still plenty of time left to worry about the legacy.
Jake Schindler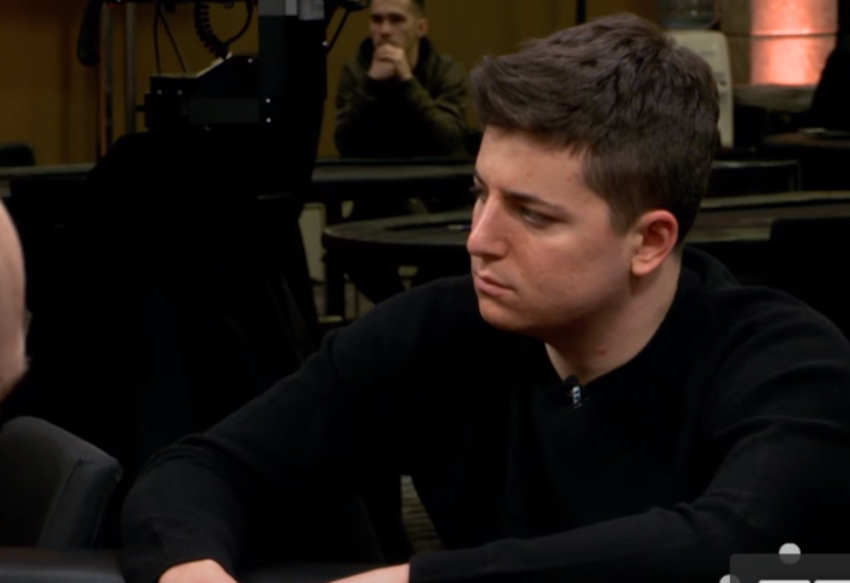 While Jake Schindler may not be a hugely well-known name in wider circles of poker fans, there is no doubt he is one of the best tournament players around.
Hailing from Pennsylvania, US, Schindler has amassed over $28 million in live tournament winnings in the span of a decade.
Like many young pros, Schindler specializes in high-roller events, and the fact he's found so much success in such a tough competition speaks volumes about his poker playing abilities.
How he still doesn't have a WSOP bracelet is a bit of a mystery, but it's probably just variance.
Schindler does have a WSCOP Circuit ring to his name, and he made a few final tables of WSOP tournaments in recent years, so it's just a matter of time before the stars finally line up for him and he successfully closes the deal in one of these.
Maurice Hawkins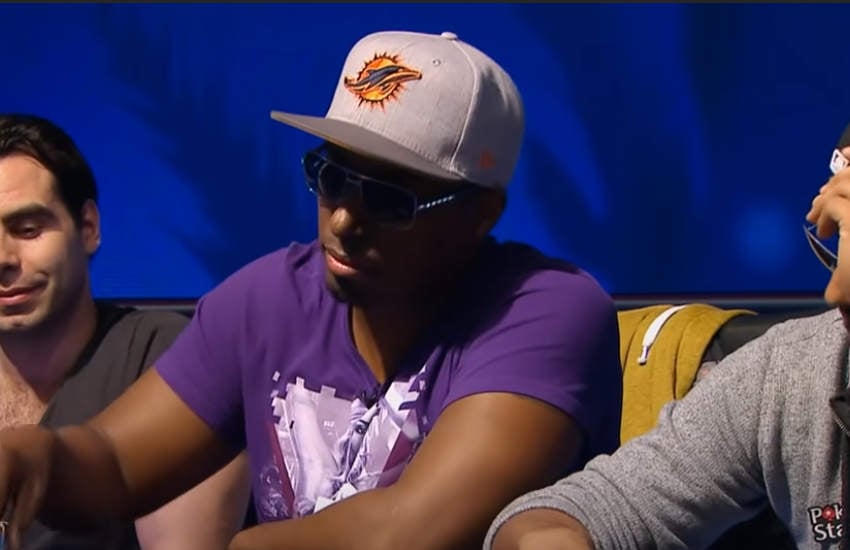 If you're just a casual poker fan, it's likely you don't know much about Maurice Hawkins.
But if we're talking about players who don't have a WSOP bracelet, this name simply must be included in the list.
At first glance, Hawkins has slightly over $4 million in tournament earnings, which is a great result but hardly too impressive compared to other names on this list.
So, why should he get a spot in front of so many other players with similar results?
The answer is simple.
It's because this man has 14 WSOP Circuit rings and almost 150 cashes in WSOP and WSOPC events.
If there's ever been a prototype of a live tournament grinder, this is it. Hawkins lives and breathes poker, and he is heavily focused on all things WSOP.
Clearly, Hawkins doesn't have as big of a bankroll as other players on this list, so he mostly plays in larger-field, smaller buy-in events.
Winning a bracelet is no easy task regardless of how good a player one might be.
One thing is certain, though. Hawkins enjoys playing poker and he's not going anywhere, so sooner or later, he'll get to adorn his wrist with a coveted bracelet.
After all, he's already got more rings than fingers, so it's time to start picking some other types of jewelry.
Christoph Vogelsang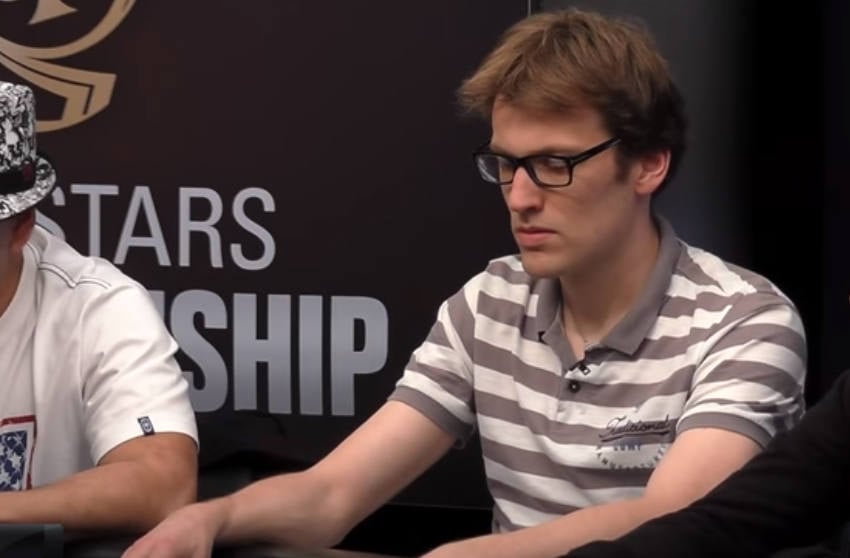 If you think about the high-stakes tournament scene today, the first association that comes to mind is Germany.
The country has produced many capable young players who have been crushing it on the live circuit, taking down countless titles in tournaments with six-figure buy-ins.
Christoph Vogelsang is one of the more successful members of this group, with $25.5 million in live tournament winnings accumulated over the span of just seven years.
The young German has had quite a bit of success in World Series events as well, with about one-third of his net worth coming from WSOP cashes.
The most significant one came in 2014 when his third-place finish in the $1MM Big One for One Drop netted him just shy of $4.5 million.
This wasn't Vogelsang's biggest win to date, though.
A few years ago, he triumphed in the very strong field of the 2017 $300,000 Super High Roller Bowl Las Vegas, bagging $6 million.
The German phenom has built an impressive and envious poker career in such a short span, but a WSOP bracelet continues to elude him.
He's certainly got the skills and the bankroll, so all that's missing is a bit of good run when it matters, and I'm sure Vogelsang can join the elite club of WSOP winners in the near future.
Rainer Kempe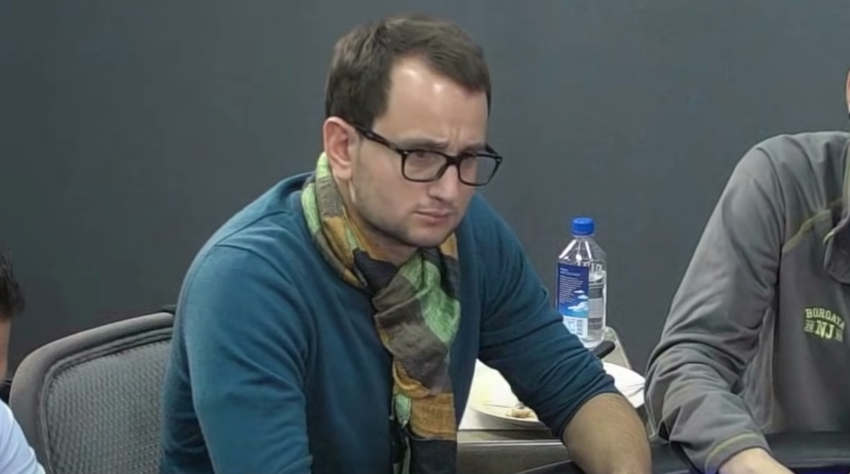 Continuing in the same vein, the penultimate name on our list is Rainer Kempe.
Another representative of the German poker school, Kempe is a highly successful high-roller but with no recorded WSOP wins to date.
Kempe's total tournament take is over $21.6 million, with two single biggest cashes coming from Super High Roller Bowl events in Las Vegas and Macau (in 2016 and 2018).
Those two scores account for about a third of his total winnings.
But the German has had many more wins in high buy-in events over the years, so he's definitely not a one-trick pony.
As far as his WSOP performance is concerned, Kempe didn't have much success at the series in the past.
With 48 cashes, good for about $1.3 million, the closest he came to winning a bracelet was during the 50th Anniversary WSOP in 2019, when he finished 4th in a $600 PLO event.
Looking at Kempe's track record, it's interesting to note he doesn't shy away from small buy-in WSOP events.
He's played in quite a few four-figure buy-in tournaments, which isn't that common for high-rollers of his caliber, suggesting the German would like to capture at least one bracelet sooner rather than later.
Thomas Marchese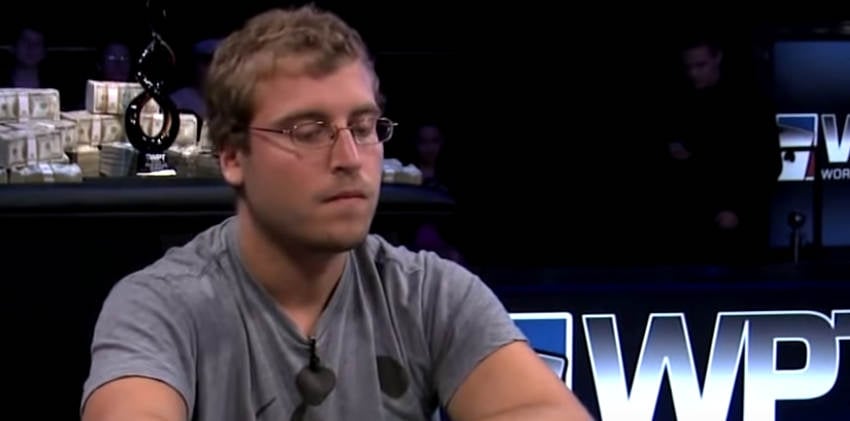 Wrapping up our list of the best poker players without a WSOP bracelet, is US-born Thomas Marchese, whoses current record shows $19.2 million in live tournament earnings.
Like many others on this list, Marchese has found a lot of success playing in high-roller events, building his bankroll and confidence at the tables.
With over a dozen seven-figure scores, he belongs to the top echelons of the poker world.
But, like the rest, Marchese still misses a WSOP bracelet to complete his professional profile.
In addition to No-Limit Hold'em, Marchese is also a Pot Limit Omaha specialist, and he proved that several times at the World Series.
In 2015, a bracelet was within his reach when he made it all the way to the final two in a $1,500 PLO event, but in the end, he had to be content with a runner-up finish.
That close call didn't discourage Marchese, though, as he continues to grind away at his opponents and sooner or later, a WSOP bracelet is likely to find its way onto his wrist.
Lead image: Twitter/TournPokerEdge