What Ever Happened To Guy Laliberté?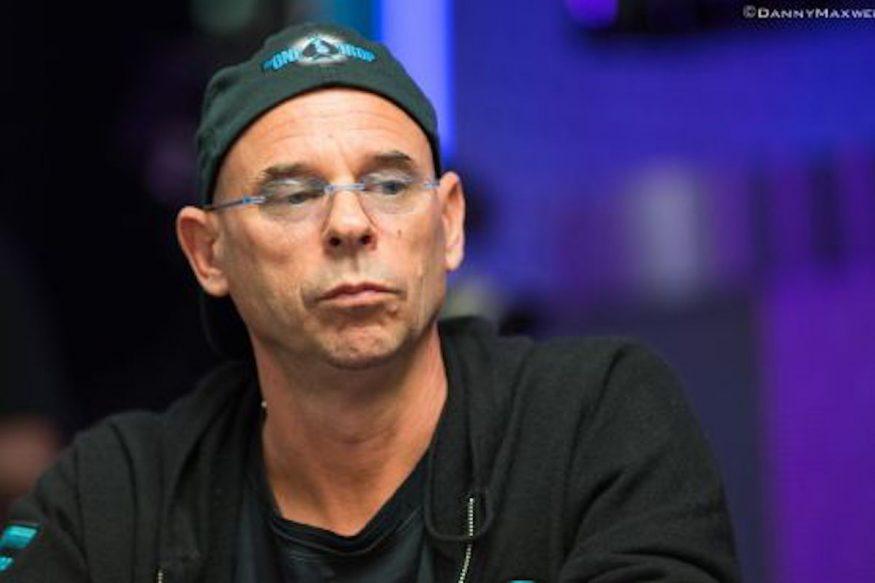 One of the wonderful things about poker is that it attracts people from all walks of life. From broke students to eccentric billionaires, the game is open to everyone.
Guy Laliberté, the founder of the famous Cirque du Soleil, clearly belongs to the latter group.
The Canadian billionaire was a part of the high-stakes poker scenes for years, driving action in live and online games alike.
His life and poker journeys are filled with excitement and controversy. While poker was just one of his many hobbies, it was probably the most expensive one on the list.
Laliberté enjoyed playing against the best of the best. For him, it was never about the money. He was motivated by the challenge and the opportunity to sit across some of the greatest minds in poker.
Of course, this came at a price. Taking on some of the most experienced high-stakes regulars on their home turf turned into a pricey lesson for the Canadian.
Luckily, he had the means to afford it.
Guy Laliberté: From Street Performer To Billionaire Businessman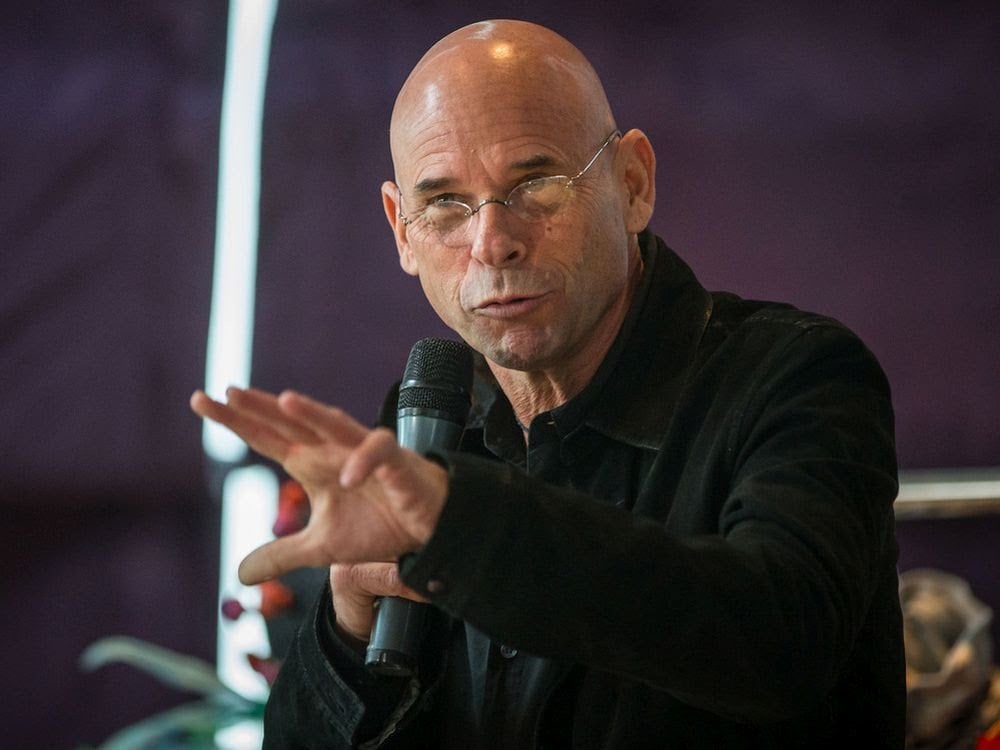 Some billionaires come from the money and get to enjoy the fruits of the labor of those before them, but not Guy Laliberté.
Coming from a very modest background, he managed to build a billion-dollar empire on his own.
The Canadian started as a simple street performer. When he turned 18, he hitchhiked across Europe, meeting other street performers and learning secrets of the trade.
Upon returning to his native Quebec, young Laliberté joined a group of performers there and continued to apply his trade. Then, in 1982, he caught a lucky break that would change his life forever.
He helped set up an international festival of performers in his hometown and the event turned out to be a huge success. Prompted by this, the Canadian applied for a grant to help finance Cirque du Soleil.
Despite struggling initially, Laliberté's imagination and determination helped keep the business afloat. In 1985, they launched their first tour across North America and never looked back.
Offering unique and original performances fueled by Laliberte's vision, the circus grew in popularity, becoming one of the world's biggest sensations. It wasn't long before the simple street performer turned into one of the richest people in Canada.
Laliberté remained a major part of Cirque du Soleil until 2015 when a group of investors bought out a majority of the shares.
He still retained a small piece of the business and kept his role as a creative advisor until 2020.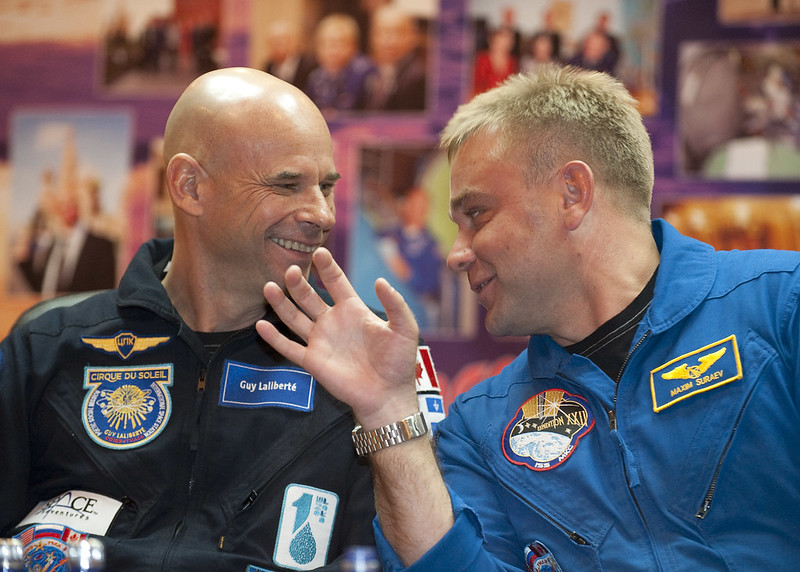 Guy Laliberté The Poker Player
Laliberté's beginnings may have been difficult but once Cirque du Soleil became a global sensation, he no longer had to worry about money. He could turn his attention to other things, and the game of poker captured his fancy.
It's not exactly clear when Laliberté first took up poker, however, he first became known to the wider audience as a poker player in 2007, when he made the final table of a World Poker Tour event.
Already being rich and famous, he was naturally a catch for poker producers. It wasn't long before he received invitations to join popular poker shows, most notably High Stakes Poker.
The Canadian's performance on HSP is still etched in the memory of those who followed the poker world at the time.
With a virtually infinite bankroll and a very competitive spirit, Laliberté wasn't there just for show. He was the one driving the action, getting involved in some of the biggest pots the show has ever seen.
Mixing it up with the likes of Doyle Brunson, Patrik Antonius, Barry Greenstein, Daniel Negreanu and the rest, the Canadian was always an unpredictable opponent.
Of course, Laliberté was outclassed in the company of the best poker players (and probably aware of it) but he was driven by the desire to beat them and was having a great time trying.
In one of the most epic HSP hands of all time, he and David Benyamine got involved in a huge $1.2 million pot. There was a lot of action on the flop, and it ended with Benyamine moving all-in with a flush draw and Laliberté calling with the top two pairs.
When cards were on their back, Laliberté decided to give Benyamine a break. He offered to take what was in the middle (around $70,000), before all the crazy flop action, instead of seeing the turn and the river for the full $1.2 million.
Of course, being well behind with his naked flush draw, Benyamine was thrilled to accept.
It was a great gesture and not something you'd see from any poker pro. But the Canadian never pretended to be a pro. For him, it was more about the love for the game and the competition.
He understood that losing that pot would be a big hit for Benyamine, while a few extra hundred thousand wasn't a big deal for the billionaire. So he kept things nice and friendly and gave him a huge break.
Unfortunately, Laliberté's kindness wasn't reciprocated later in the virtual felt as he became one of the main targets for big-name pros on Full Tilt Poker, but we'll come back to that topic in a minute.
Big One for One Drop: The Biggest Poker Tournament In History
In addition to being a poker enthusiast, Laliberté has always been a philanthropist.
So in 2011, he decided to bring the two passions together and created the Big One for One Drop, a $1 million WSOP event, with a portion of the buy-in going towards his One Drop foundation.
This was before the time of super high rollers that you see all over today. A million-dollar tournament was a huge deal, and it naturally attracted some of the biggest names in the industry.
In the end, 48 players put up the $1 million buy-in, including Laliberté himself. The Canadian made it to the final table but eventually busted in fifth for $1.8 million.
The winner, Antonio "The Magician" Esfandiari, took home over $18 million.
Since then, the Big One for One Drop took place a few more times, but Laliberté wasn't particularly thrilled by the fact it was riddled with pros.
In his mind, this tournament was supposed to be a fun event for rich people who wanted to support a valid charity.
So, in 2016, he decided to move the event to Europe, setting up the Monte-Carlo One Drop Extravaganza.
This one was targeted at recreational players who were allowed to have professional coaches they could consult at any time they weren't involved in a hand.
Despite the lofty buy-in of €1 million , unlimited reentries were also allowed until the start of Day 2.
The tournament drew in 28 entries (including two reentries), so it wasn't a massive turnout but still a fun experience.
Online Poker And Multi-Million Losses
The Guy Laliberté poker saga took an ugly turn when the billionaire became more involved with online action. This was around the same time he started to play in live high-stakes games, and he was mostly active on Full Tilt.
No one can say for sure how much money Laliberté lost playing on the virtual felt as he's believed to have had multiple aliases. The estimated number is over $30 million.
Over a few years, the Canadian tried to change his online identity to avoid the high-stakes pros who were following him around like sharks. His strategies didn't work, though, as they would always find him.
Laliberté online exploits ended with Black Friday and he disappeared from the online poker world for a while.
Then, in 2014, he gave an interview for Journal de Montreal, in which he stated that he lost a lot of money playing on Full Tilt but felt he was cheated.
He said that FT pros, the likes of Phil Ivey, Tom Dwan, and even David Benyamine, essentially had access to unlimited bankrolls provided by the room, which allowed them to play without any concerns.
These accusations created a lot of fuss in the poker community.
Some sided with Laliberté, while others claimed that even if his accusations were true, it didn't matter because they did end up beating him, playing the game the way it was supposed to be played.
Regardless of how you decide to interpret the situation, it clearly put Laliberté off online poker.
Perhaps it was an expensive lesson if his losses really do amount to over $30 million, but given Laliberté's net worth, it was the kind of swing he could still handle.
You could say that the Canadian was the ultimate whale who happily gave away his money for the privilege to compete against the best. After all, that's how the poker economy works.
At the same time, though, poker skills aren't the only thing that matters.
If Laliberté felt he was getting cheated and if that put him off playing, those who profited off of him the most let the proverbial fish off the hook.
After all, he personally knew most of the pros he played online. He gave Benyamine that huge break several years ago.
And after all that, they had no problems hunting him down at the tables and doing whatever they could to squeeze every single cent.
You could say poker is a brutal game at times and that's just how it is, but you can't completely remove the human factor, either.
This behavior caused Laliberté to stop playing online – hardly the outcome the pros wanted to see.
Where Is Guy Laliberte Today?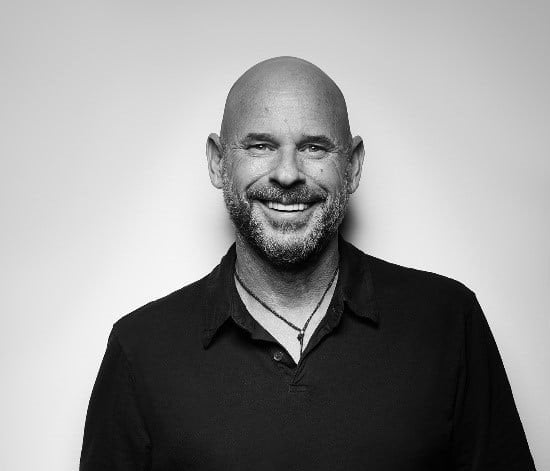 In recent years, Laliberté hasn't been very active in the poker world.
It was probably the sum of all things that happened that turned the billionaire away from the idea of poker and towards other things.
He probably still plays on occasion, but his Hendon Mob is showing no recorded results past 2012.
He kept 10 percent in Cirque du Soleil until 2020, at which point he sold his remaining shares and turned completely to his new ventures.
One of these is Lune Rogue, a company he set up in 2017 to support various arts, entertainment, and technology projects.
In 2019, the entrepeneur's name appeared in the news when he was detained for growing marijuana on his private island, which he said was just for personal use.
Guy Laliberté continues to pursue his passions, and he's keeping his entrepreneurial and philanthropic spirit alive. This is hardly a surprise given the background of a man who came from nothing and built a global empire of sorts.
But the real question is: Will we see Guy Laliberté take a more prominent role in the poker world once again?
While I have no mind-reading abilities and didn't have a chance to talk to the man himself, it seems highly unlikely given everything he said over the years.
There is this feeling that Laliberté was really disappointed by poker as a whole and the high-stakes community he was a part of for a few years.
Perhaps his expectations were too high. For better or for worse, poker players don't cut others much slack and they'll take the edge wherever they can find it.
That's just the nature of the beast!
Lead image: Twitter/DanBehringer221