The Top 10 Female Horse Jockeys Of All Time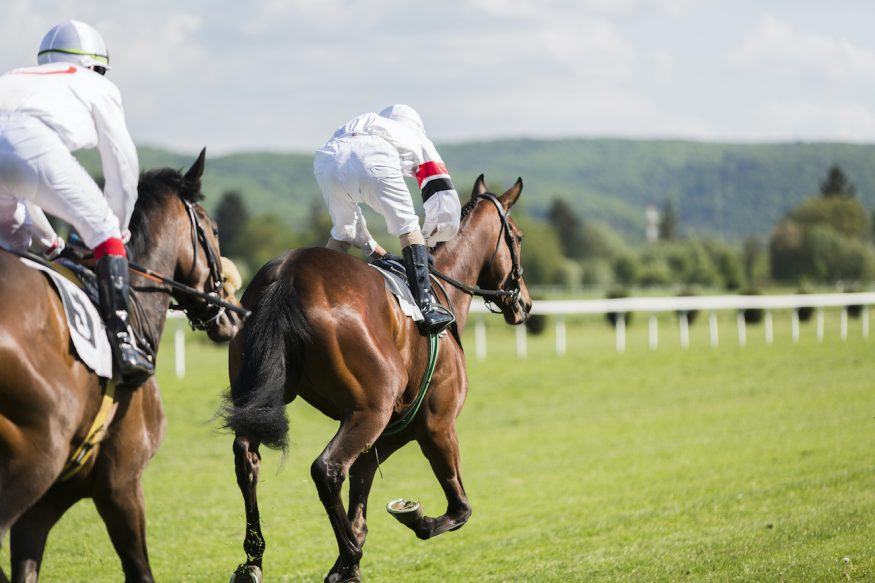 A University of Liverpool study found in 2018 that female jockeys made up just over five percent of all rides in the last 14 years. This is disproportionate to the number of women who have licenses to ride, almost a quarter at 24 percent, and work as stable staff, about half.
While many female jockeys are amateurs, there are a small number of pros (11.3 percent) proving they are just as good as the men. This is our celebration of the top 10 women riders.
There are the usual metrics to consider when debating the best female jockeys of all-time: the number of career successes, victories in major horse races and how much prize money their mounts have earned.
Read on as we reveal our top 10:
10. Nicola Currie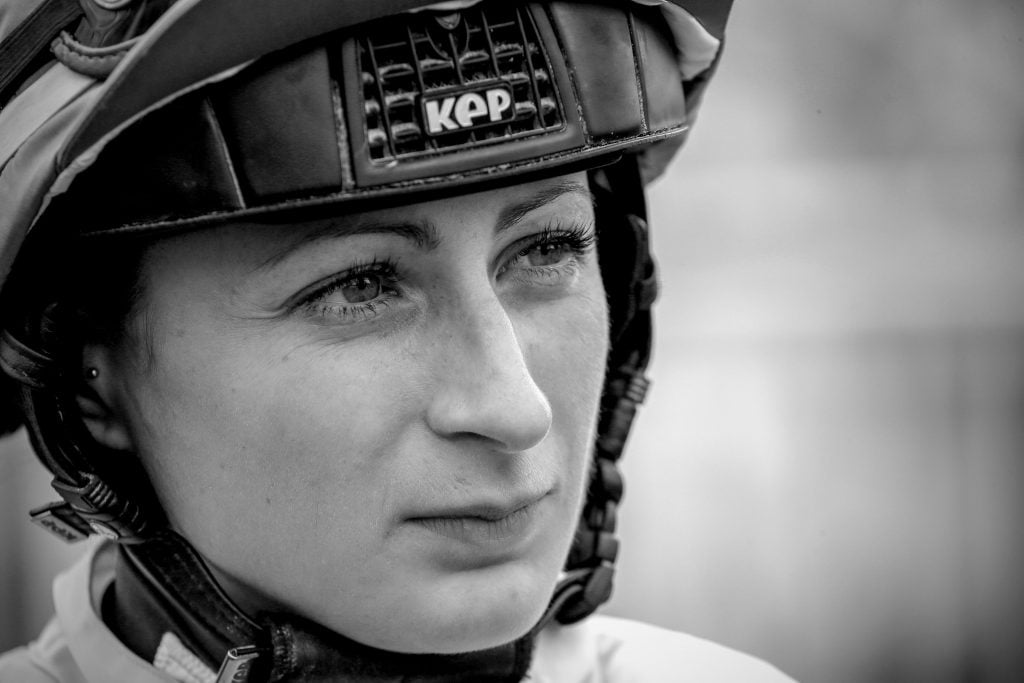 Born: 1996
Country: Scotland
Career Wins: 172*
Group/Grade 1 Wins: 0*
Earnings: £1,769,877 (UK)*
*Stats correct as of January 1, 2021
Scottish female Flat jockey Nicola Currie is an up-and-coming woman to watch in the saddle.
She has already picked up career earnings of over £1,750,000 and is best known for her exploits in Heritage Handicaps on Jamie Osborne's Ascot specialist Raising Sand.
Riding out of the horse racing hub that is Lambourn, the career move south of the border with England has already proved a wise one for Currie.
Her best season to date came in 2018 when she rode 81 winners.
9. Lizzie Kelly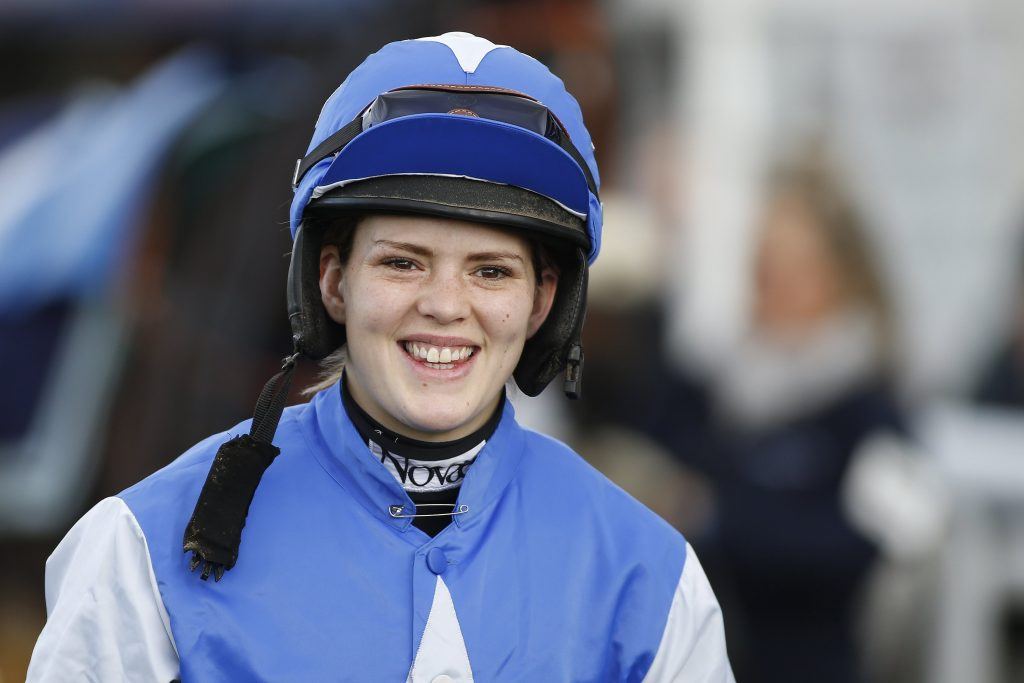 Born: 1993
Country: England
Career Wins: 72
Group/Grade 1 Wins: 2
Earnings: £1,273,651 (UK) + €5,920 (Ireland)
As the first British woman to win a Grade 1 National Hunt race on Boxing Day 2015 aboard Tea For Two, Lizzie Kelly is assured of her place in sporting history.
Riding largely for stepfather Nick Williams and mother Jane during a decade-long career, Kelly enjoyed Aintree Bowl success on the same horse during the 2017 Grand National Festival.
Kelly's association with Agrapart saw the pair win three graded races on heavy ground, and she also won twice at the Cheltenham Festival.
Both came in Grade 3 handicap chases on typical French imports Coo Star Sivola and Siruh Du Lac from her stepdad's stable in 2018 and 2019.
Kelly announced her retirement from the saddle in 2020 to start a family with husband Ed.
8. Lucy Alexander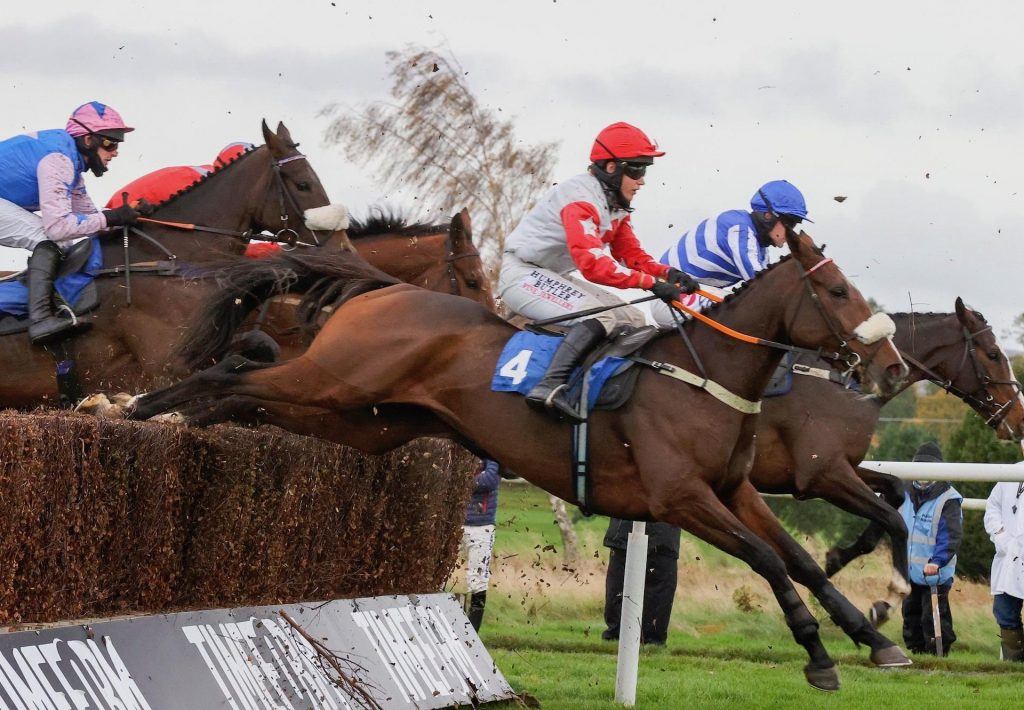 Born: 1990
Country: Scotland
Career Wins: 180*
Group/Grade 1 Wins: 0*
Earnings: £1,262,193 (UK) + €1,975 (Ireland)*
*All stats correct as of January 1, 2021
Riding for her father and trainer Nick has proved fruitful for Scotland's only female professional jumps jockey Lucy Alexander.
With a handful of wins on the Flat, she was eclipsed as the most successful British woman in the saddle in National Hunt horse racing by Bryony Frost over the Christmas period in 2020.
Despite her work at one of the more modest stables in Scotland, the horses Alexander has ridden have pulled in more than £1,250,000 in prize money.
An untimely back injury forced her to miss Lake View Lad's defeat of Santini, Native River and Frodon in the Many Clouds Chase at Aintree.
7. Katie Walsh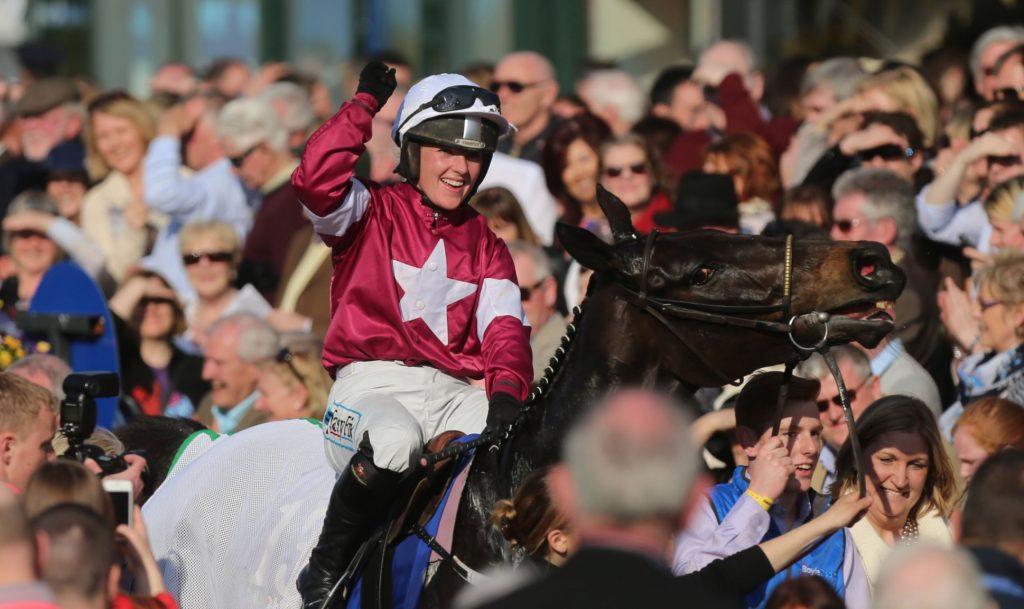 Born: 1984
Country: Republic of Ireland
Career Wins: 174
Group/Grade 1 Wins: 2
Earnings: Over €2,345,847 + £415,276 (UK)*
*Prize money not listed before 2007
Katie Walsh is more than just a sister to her famous jockey brother Ruby, she was a crack amateur rider in her own right.
No woman to date has ever done better than her third on Seabass in the Aintree Grand National of 2012. Walsh was also the third female jockey to win the Irish Grand National after partnering Thunder And Roses to glory at Fairyhouse over Easter in 2015.
She won three Cheltenham Festival races, including the historic National Hunt Chase and the Champion Bumper.
The latter is a Grade 1, which Walsh won aboard Relegate in 2018, and she also tasted victory in the Irish equivalent during the 2016 Punchestown Festival on Blow By Blow.
Walsh added her own chapter to her prominent family's legacy in the sport before retiring in April 2018.
6. Josephine Gordon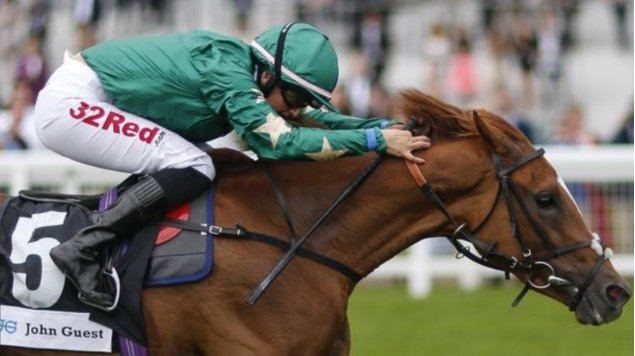 Born: 1993
Country: England
Career Wins: 334*
Group/Grade 1 Wins: 0*
Earnings: £3,511,679 (UK) + €36,250 (Ireland) *
*Stats correct as of January 1, 2021
One of three British female jockeys to ride 100 or more winners in a season, Josephine Gordon was champion Flat apprentice rider in 2016.
Associations with the powerful Sir Michael Stoute stable and Hugo Palmer's yard helped her to explode onto the scene.
While success at the highest level has thus far eluded Gordon, she has enjoyed black types winners in Ireland and Germany.
Replicating her exploits of 2016 and 2017 has proved tough since, but career prize money of over £3,500,000 ensures she remains considered among the best active female riders.
5. Bryony Frost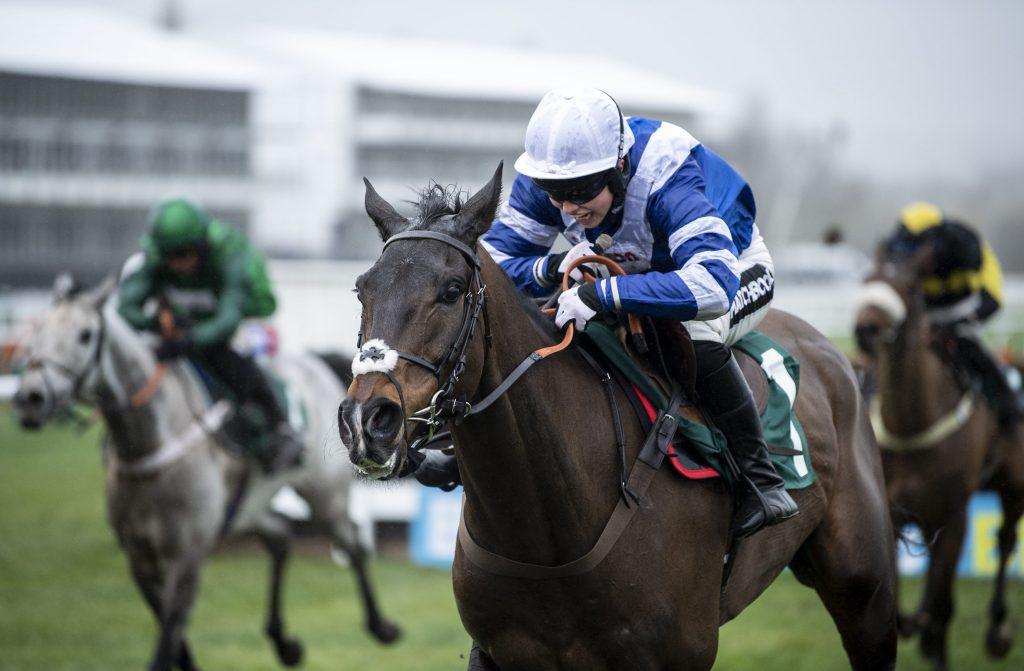 Born: 1995
Country: England
Career Wins: 175*
Group/Grade 1 Wins: 3*
Earnings: £2,768,3788 (UK) + €62,000 (Ireland)*
*All stats correct as of January 1, 2021
No female jumps jockey has quite captured the horse racing public's imagination quite like Bryony Frost.
She is the first British woman to win a Cheltenham Festival Grade 1 and will be forever synonymous with Paul Nicholls' underdog steeplechaser Frodon.
The pair's partnership in National Hunt horse racing has produced fairy tale moments which arguably eclipsed father Jimmy's Grand National winning ride on Little Polveir back in 1989.
Frost and Frodon captured the 2019 Ryanair Chase at Cheltenham, and the dynamic duo made more headlines on Boxing Day 2020 with success in the King George VI Chase, one of the Triple Crown steeplechases.
That provided Frost with a new record of 175 wins for a female British jumps jockey.
She is far from finished with her exploits in the saddle either as, while she rides for the powerful National Hunt stable of Nicholls, she will only add to her tally and set a mark for the women of the future to aim at.
4. Hollie Doyle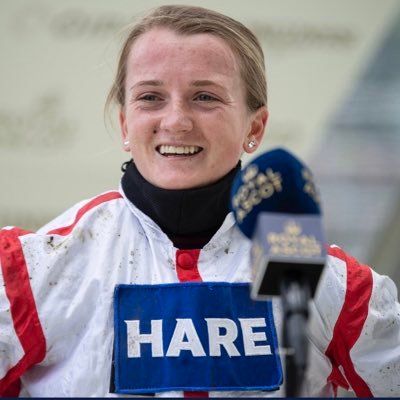 Born: 1996
Country: England
Career Wins: 420+*
Group/Grade 1 Wins: 1*
Earnings: £4,620,857 (UK) + €69,770 (Ireland)*
*Stats correct as of January 1, 2021
Such were the achievements of Hollie Doyle that she finished third in the BBC Sports Personality of the Year Award after a ground-breaking 2020 Flat season.
She rode a record 151 winners in the campaign and became the first woman to land a Group 1 on QIPCO British Champions Day at Ascot thanks to a photo finish win for Glen Shiel.
Doyle, who has also had big race successes in Hong Kong and France, raised the bar for female jockeys with an incredible five winners on the same card at Windsor.
She has accomplished so much in a very short space of time, amassing well over £4,500,000 in British Flat prize money.
There is more to come from Doyle in the saddle too.
3. Rachael Blackmore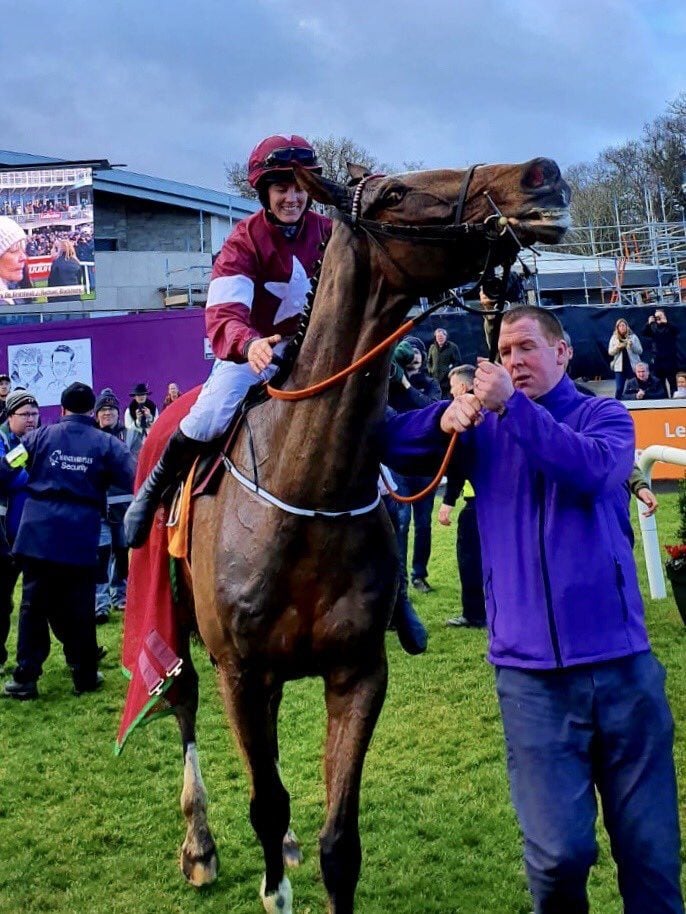 Born: 1989
Country: Republic of Ireland
Career Wins: 317*
Group/Grade 1 Wins: 10*
Earnings: €6,345,144 (Ireland) + £590,024 (UK)*
*All stats correct as of January 3, 2021
With over 300 winning rides and counting across all codes, no active jockey has had more success under National Hunt rules than Rachael Blackmore.
She is already the most successful female jumps jockey at Grade 1 level with a record 10 successes.
As the stable jockey to trainer Henry De Bromhead, she has been riding some of the best National Hunt racehorses in Ireland of recent times which contribute to her earnings being substantial.
Key equine partnerships for Blackmore include the prolific mare Honeysuckle, Minella Indo and Notebook. All of these horses remain in training with the potential to give her even more success before their careers and her is out.
Blackmore has three Cheltenham Festival victories so far.
2. Nina Carberry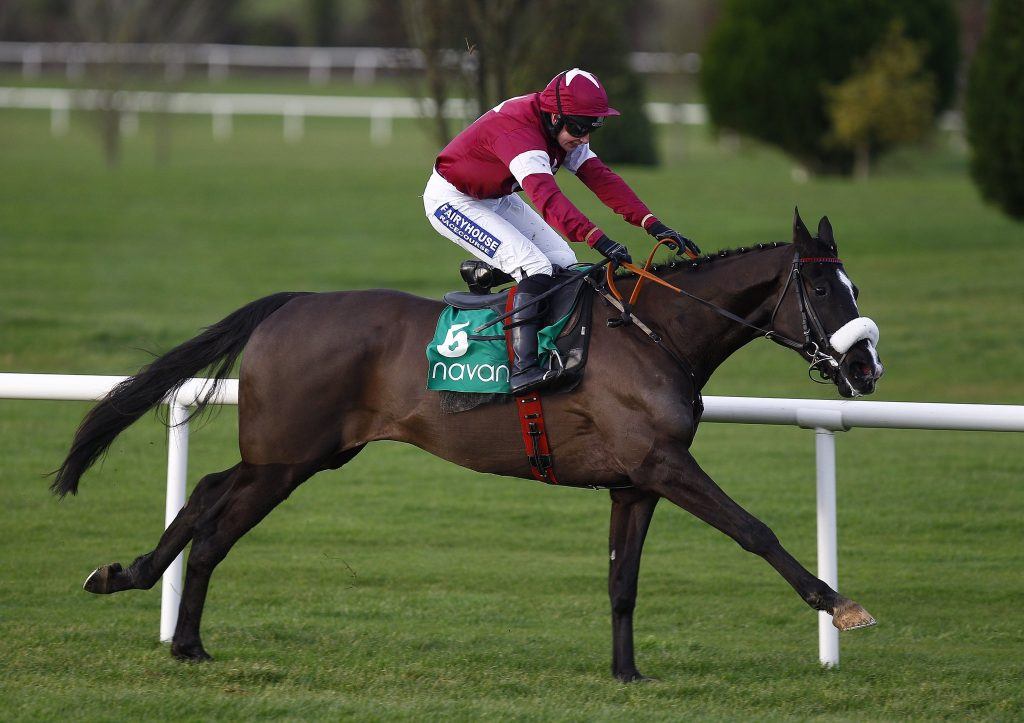 Born: 1984
Country: Republic of Ireland
Career Wins: 417*
Group/Grade 1 Wins: 2
Earnings: €5,055,059 (Ireland)*
*Prize money and full data from her UK rides are not available
With more than 400 victories in the saddle, Nina Carberry has had the most wins in history as a female National Hunt rider.
Sister to Paul and daughter of Tommy, she also married Ruby and Katie Walsh's brother Ted junior and tied two of Irish horse racing's main families in modern times.
Carberry often rode for trainers Noel Meade and Enda Bolger and recorded seven Cheltenham Festival victories in her career as an amateur jockey.
She was also just the second woman to ride an Irish Grand National winner after Ann Ferris with success in the Fairyhouse feature aboard Organisedconfusion for the Arthur Moore in 2011.
Carberry retired from the saddle in 2018.
1. Hayley Turner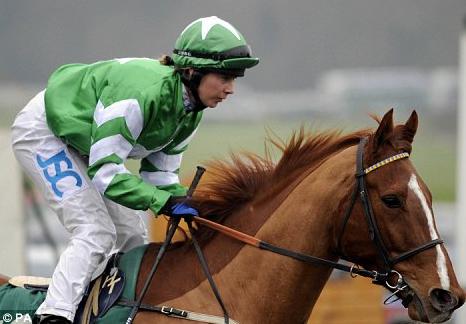 Born: 1983
Country: England
Career Wins: 860+*
Group/Grade 1 Wins: 3*
Earnings: £7,980,646 (UK and USA), €42,700 (Ireland)*
*Stats correct as of January 1, 2021 and only include UK, US and Irish races
With more than 860 winning rides worldwide and £8,000,000 in career prize money, Hayley Turner is the most successful professional female jockey in history.
Her many years of race riding on the Flat have yielded international success with historic Grade 1 glory in 2012 aboard I'm A Dreamer in the Beverly D. Stakes at Arlington Park stateside in Chicago.
Turner was also the first woman to win a British Group 1 on the Flat with Dream Ahead taking Newmarket's midsummer highlight, the July Cup in 2011.
Later that same season, she also steered Margot Did to victory in the Nunthorpe Stakes during the York Ebor Festival.
After winning black type races in the UK, US, Italy, Germany and France, Turner is a true trailblazer.
She has ridden for a number of leading Flat trainers and managed the incredible feat of 100 winners in a season back in 2008, emulated only twice since by others in this list.
Gender Inequality In Horse Racing
It's clear that horse racing still has a long way to go in providing equal opportunities for winning.
Lucy Alexander admitted that: "There are certainly some owners/trainers that would prefer to use male jockeys and don't want to get a girl hurt."
Nick Rust, the British Horseracing Authority (BHA) chief executive in charge of the sport when the University of Liverpool study was commissioned, said: "There is no reason why female jockeys should not be considered as good as their male counterparts".
Under successor Julia Harrington, it is to be hoped that more can be done to get female jockeys the chances and big rides that they deserve.
Jockey stats data collected from Racing Post.
For more horse racing content, check out: