The Top 10 Horse Jockeys Of All Time
Top 10 Jockeys of All-Time
Measuring the success of jockeys is extremely subjective. To some, it's all about the amount of money you rake in. For others, more important is winning the big races, or just winning races on any level. It could even be assessed from the stance of how many infamous horses  the jockey has ridden.
Horse racing's long and evolved history makes it especially difficult to compare jockeys from different eras or even just from different continents.
But while trying to keep in mind all the possible criteria, here is our attempt listing the top 10 jockeys of all-time that were almost always a safe bet.
Honorable Mentions: George Woolf, Gary Stevens, Jacinto Vasquez, Cash Asmussen, Frankie Dettori
10) Russell Baze
Born: 08/07/1958
Wins: 7,141
Earnings: Over $199,000,000
There are many, many, amazing things about the career of Russell Baze. Maybe most notable is that despite being the winningest jockey in North American racing history and racing in over 50,000 races, the dual American-Canadian citizen has never finished higher than 20th on the national earnings list, nor won a Triple Crown race.
This is not to diminish his accomplishments of course. A true grinder if there ever was one, Baze rode (and continues to ride) every race like it was the Triple Crown, no matter the true value. This approach has helped him win 400 or more races in a year, 11 times, something no other jockey has ever done even more than three times. Among Hall of Fame honors and winning the Eclipse Special Award, he has won 13 of the 14 Isaac Murphy Awards ever awarded, given annually to the jockey with the highest winning percentage.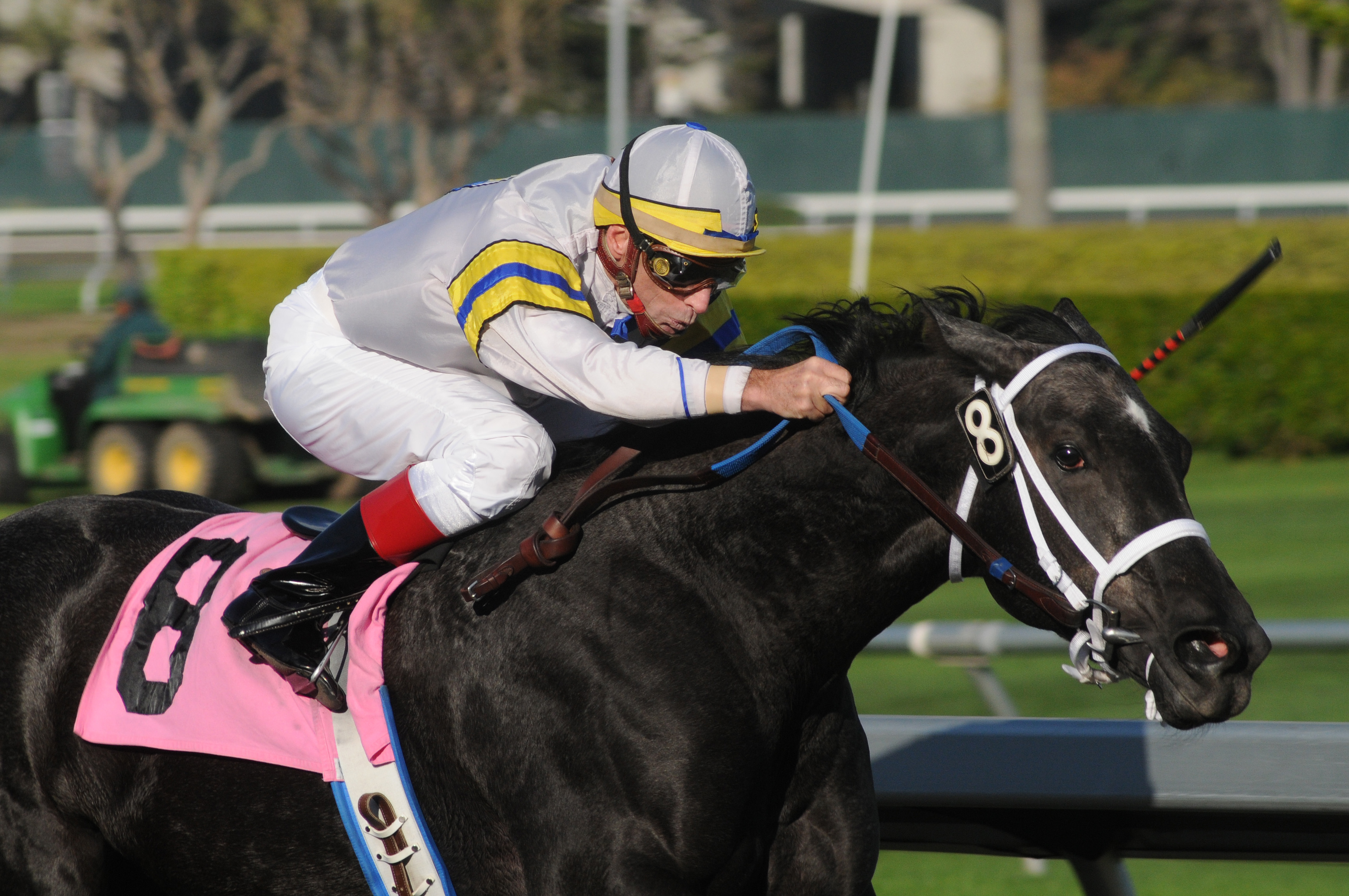 9) Javier Castellano
Born: 10/23/1977
Wins: 4,356 (as of 06/03/2016)
Earnings: $251,546,668
Some might argue that Javier Castellano is still too early in his career to have his name placed upon the greats of the sport. But we think that what he has done so in just 20 years of racing is exactly what merits that honor. The Venezuelan won his first major races in 2004, including the Breeder's Cup Classic aboard Horse of the Year Ghostzapper.
Since then, Castellano has won the Kentucky Derby, Preakness, and numerous other G1 races around the world. From 2013-2015 he was North America's highest-earning jockey, and his $28 million in winnings is the current single season record.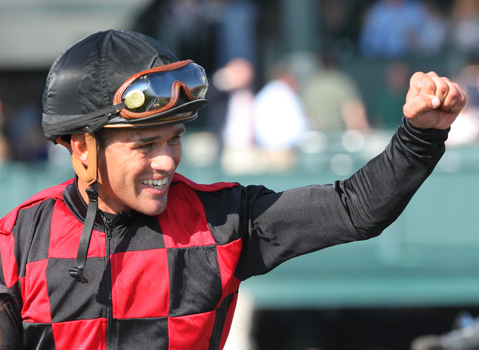 8) Chris McCarron
Born: 03/27/1955
Wins: 12,831 (as of 06/03/2016)
Earnings: Over $264,000,000
Chris McCarron probably thought horse racing was pretty easy when he started. In his first year of racing professionally, he would win the Eclipse Award for Outstanding Apprentice Jockey along with 546 races, making him the winningest jockey in the country that year.
The sport would seemingly remain easy for McCarron the remainder of his career. He would go on to win nine Breeders' Cup Races, six Triple Crown races, and the prestigious Japan Cup. Along the way, he won every individual honor worth winning as well, including the George Woolf and Mike Venezia awards.
7) Jerry Bailey
Born: 08/29/1957
Wins: 5,893
Earnings: $296,188,735
The only jockey to win the Eclipse Award for Outstanding Jockey seven times, the word 'outstanding' still seems like an underwhelming adjective to describe Jerry Bailey's racing career. His most famous work is with Cigar, the mount with which he won 16 races in a row (tying the North American record) including the 1995 Breeders Cup Classic and the 1996 Dubai World Cup.
That win in Dubai would be the first of four in his career, making him the all-time winningest jockey in the world's richest horse race. Bailey is also one of two jockeys to win the Breeder's Cup Classic five times.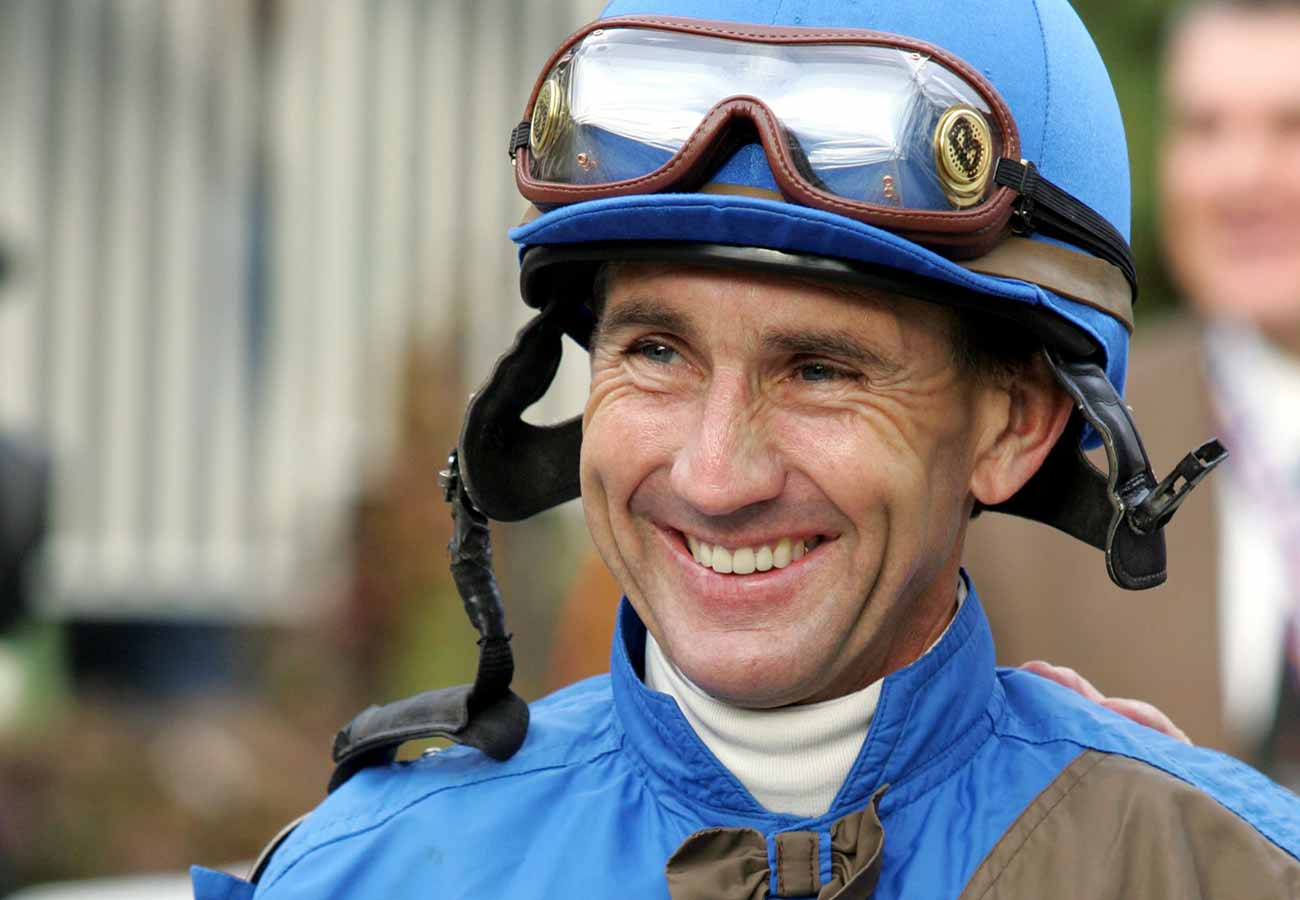 6) Kent Desormeaux
Born: 02/27/1970
Wins: 5,475 (as of 06/03/2016)
Earnings: $265,531,336
While many jockeys begin to race at a young age, what Kent Desormeaux accomplished early in his career is nothing short of prodigious. After winning his first graded stakes race at age 16, Desormeaux would go on to win more races than any other jockey in the country. In 1989, his fourth season of regular racing, Desormeaux would set the American single season record for wins with 597, hauling in more than $9 million that year.
Twice the Louisiana-native would win the first two races in the American Triple Crown, but come up short of winning the Belmont and the honor in 1998 and 2008. He's also the owner of several Breeder's Cup victories and is the first foreign jockey to win one of Japan's Classics races.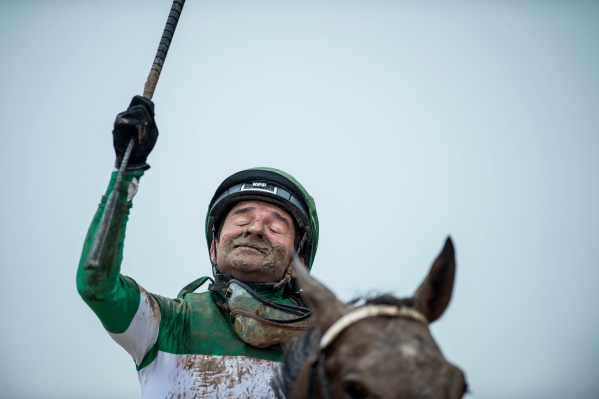 5) Pat Day
Born: 10/13/1953
Wins: 8,803
Earnings: $297,934,732
Often deemed Pat "I'll Wait All" Day by frustrated bettors for his tendency to ride conservatively and push to the wire too late, Day is the owner of one of the biggest upsets at the Kentucky Derby, winning aboard 17:1 longshot Lil E. Tee in 1992.
That win at Churchill Downs was one of many for Day, who remains the all-time leading rider both there and at Keeneland. Also on his resume are nine Triple Crown victories, four Breeder's Cup Classics, Hall of Fame membership, countless honors, and being one of just 11 jockeys to win the Canadian Triple Crown.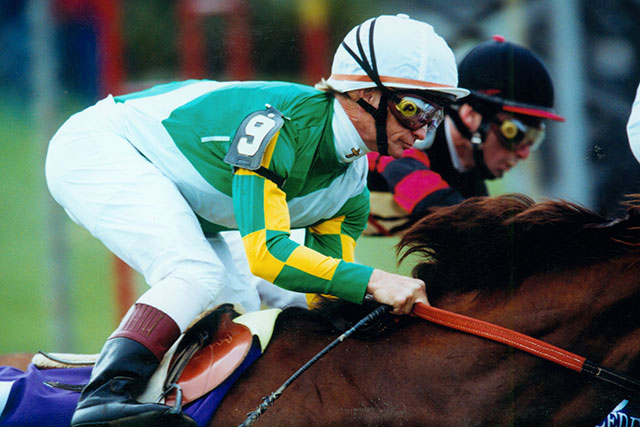 4) Eddie Arcaro
Born: 2/19/1916
Died: 11/14/1997
Wins: 4,779
Earnings: $30,039,543
Even though he is the only jockey to ever ride two different horses to the Triple Crown, Eddie Arcaro is not a name many casual racing fans know. Born prematurely, the Cincinnatian would grow to be just 5'2", a stature that would ultimately help him win over 24,000 races.
In addition to his historic Triple Crown wins, Arcaro was one of the winningest jockeys of the 1940s and 1950s. Off the track he was also extremely influential off the track, serving as one of the leaders in the formation of the Jockey's Guild.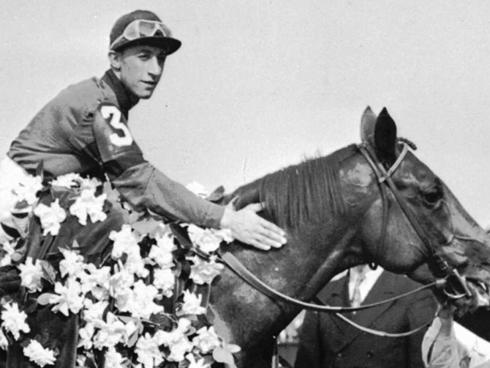 3) Lester Piggott
Born: 11/05/1935
Wins: 4,493
Earnings: N/A
Lester Piggott was already a force in the UK racing scene at the age of 18 when he won the Epsom Derby the first of nine times. Tall for a jockey at 5'8", he was nicknamed "The Long Fellow" and invented a whole new style of racing that has influenced countless jockeys since.
Always riding under his 'normal' weight due to his statute, Piggott would win most of the major European races on multiple occasions, including a total of 30 British Classics races, the Prix de l'Arc de Triomphe and Irish Derby thrice each, and many others.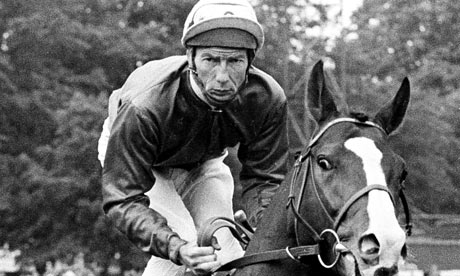 2) Laffit Pincay Jr.
Born: 12/29/1946
Wins: 9,530
Earnings: $237,120,625
While he could have easily just been known as "the jockey that rode Sham" (Secretariat's main rival), Laffit Pincay Jr. is more remembered for his prolific racing career. And rightfully so, as it spanned five decades and saw him retire at the time as horse racing's winningest jockey ever.
Besides Sham, one of the Panamanian's most famous rides was Swale, the winner of the 1984 Kentucky Derby and Belmont Stakes (his third consecutive win in the latter race). He would never win the Preakness or another Triple Crown race after that, but we figure winning the 1986 Breeders Cup Classic, being the U.S.'s leading jockey by wins 7 times, and the Eclipse Award for Outstanding Jockey five times is decent consolation.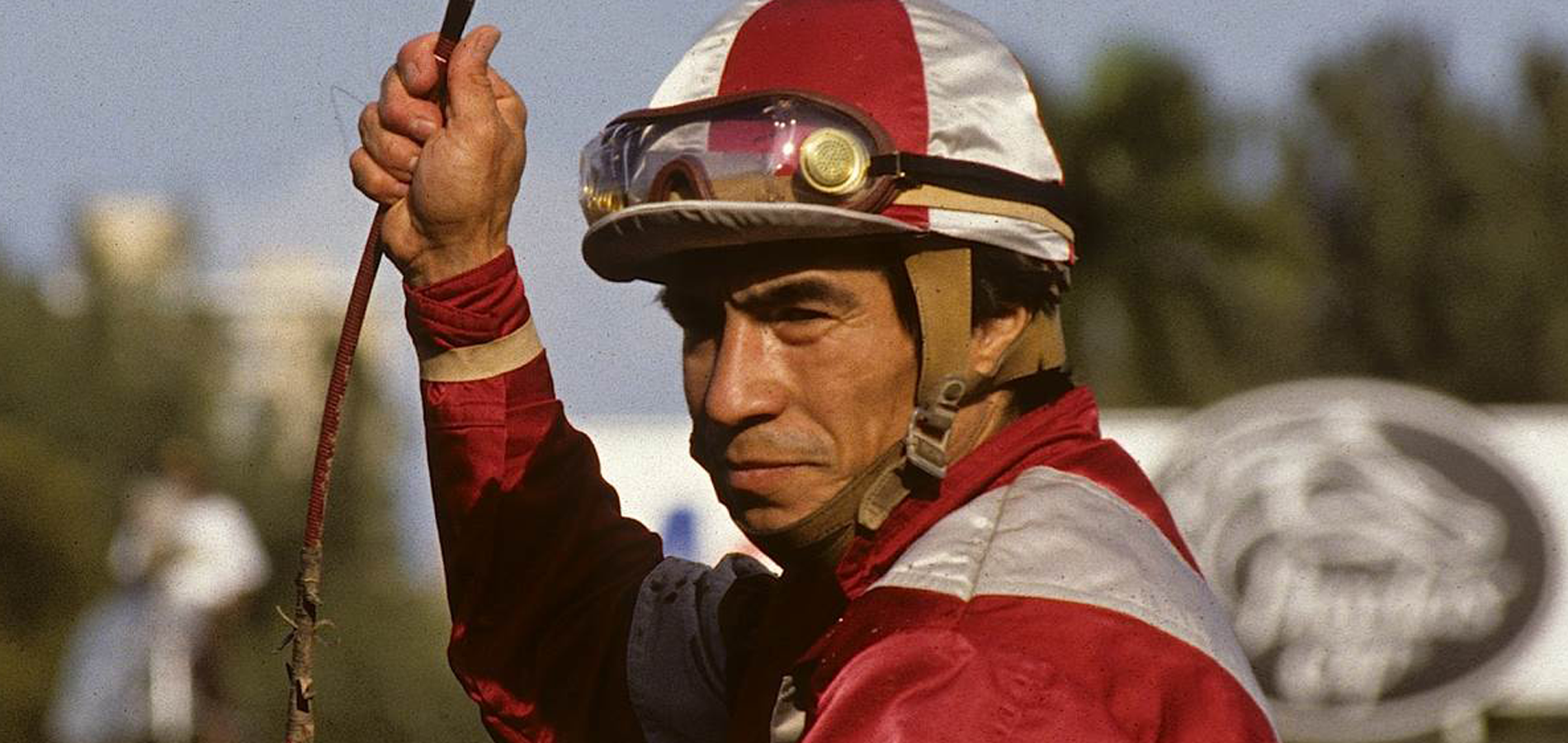 1) Bill Shoemaker
Born: 08/19/1931
Died: 10/12/2003
Wins: 8,883
Earnings: $123,375,524 as a jockey; $3.7 million as a trainer
William "Bill" Shoemaker won his first horse race when he was 18. Before retiring 41 years later, he would win 8,882 more. Along the way he would win basically every major North American race including the Belmont five times, the Kentucky Derby four times, the Preakness twice, and the Breeder's Cup Classic.
Although the Triple Crown eluded him, his other accolades (among many) include being the United States Champion Jockey by earnings 10 times, by wins five times, winning the George Woolf Memorial Jockey Award, and induction into the National Museum of Racing and Hall of Fame just nine years into his career.