How To Become A Professional Gambler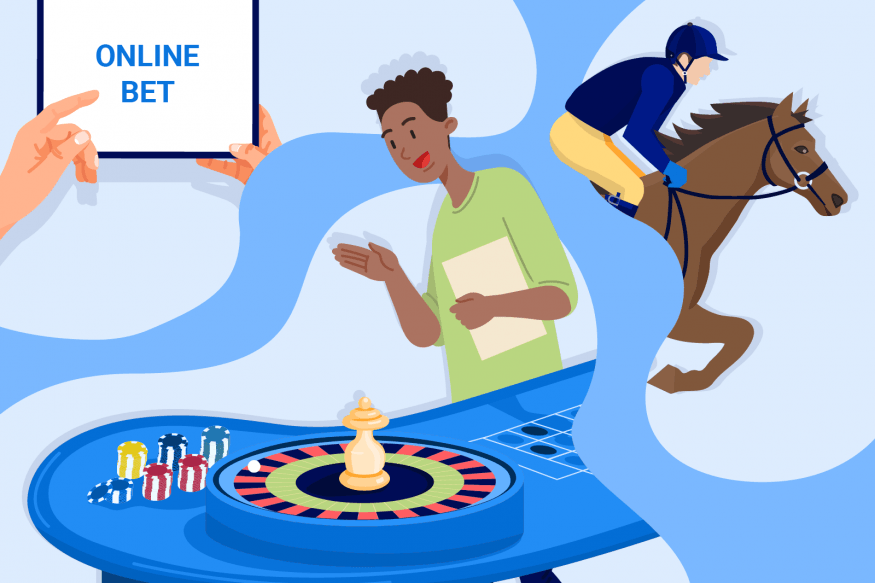 The idea of becoming a professional gambler is a dream job for people who like to have a flutter regularly.
Betting for a living has long since permeated popular culture thanks to movies like 21, Motörhead's classic song Ace of Spades and the glamorous lifestyle of James Bond.
If you think that betting is the life for you, then you should know that reality is pretty different.
Fast cars, beautiful women and vodka martinis – shaken not stirred – aren't guaranteed. There are steps you must take if you are to become a professional gambler, pros and cons to weigh up, and decisions about what type of bettor you should be.
Before you think about whether this is the career for you, read our detailed guide. You need to know what it takes to be a professional gambler and, as you'll see, there is more to it than meets the eye…
Steps To Becoming a Professional Gambler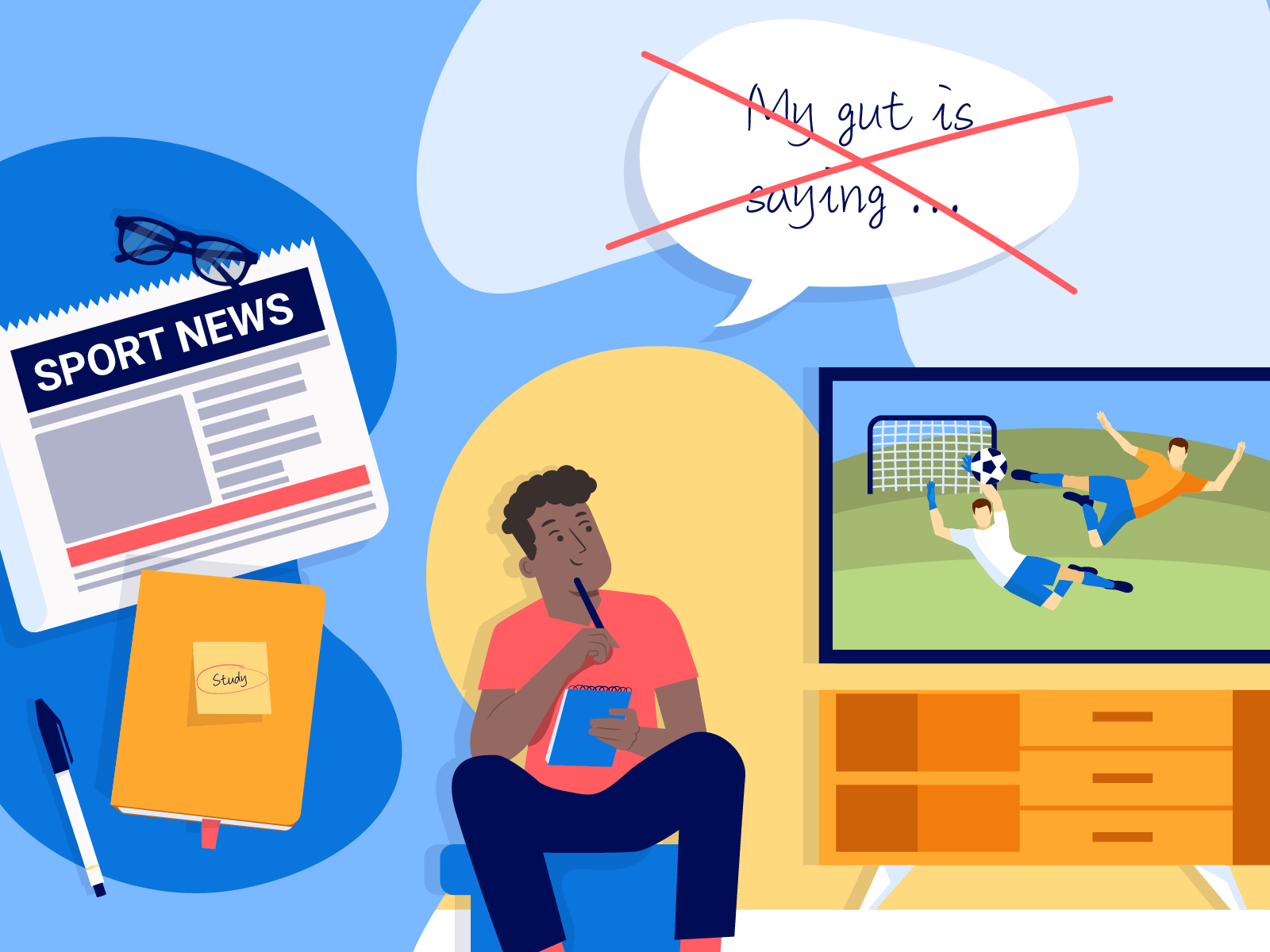 It will take experience, patience and time before you are ready to bet for a living. There's no point in sugar coating it. That is what it means to be a professional gambler.
As you would work at a regular "proper" job, you must do the same with betting.
1. Learn And Study – You Need To Know Your Stuff
This involves learning and it's a never-ending process.
There is always another soccer match or horse race to watch. You have to become students of the games or sports that you bet on. By equipping yourself with as much knowledge as possible, you can then see where value bets lie.
They say form is temporary and class permanent. You need to know all about both.
Studying statistics and trends to see if patterns emerge is also important. It may be that a certain racehorse trainer always targets a particular event at a certain track, or there's just one football club that is a bogey team for another.
Knowledge is power.
If you aren't aware of these things, or with casino games have a full understanding of the rules and how they are played, then you can't make the best decisions.
2. Be Prepared For Total Commitment
What knowing as much as you can goes hand in hand with is commitment.
This is professional gambling we're talking about after all. You can't expect to be successful betting if you are half-hearted with it.
If there's a sports event that is wide open on paper, then it might be wiser to watch first and place live in-play bets like twin brothers Gavin and Alex Walker did with football. Those siblings watched four or five matches a day, underlining the level of dedication needed in order to succeed.
In an 18-month period, the Walker brothers made £440,000. That shows you what can be done with hard work and dedication by professional gamblers.
This is a full-time job and you must be prepared to commit yourself to it.
3. Learn To Leave Emotions Out Of It
Your betting decisions must be based on cold, hard logic.
There is no room for sentiment in successful gambling, so make sure you follow your head and what knowledge tells you, not your heart.
Keeping calm and not letting your emotions show is particularly important at the poker table. That card game is all about bluffing. You have to give nothing away to make successful poker plays, so firm control of your emotions under pressure even with what you think is a winning hand is essential.
Closely tied to logical decision making is avoiding superstition.
Lucky charms and rituals may be comforting to you, but even professional gamblers don't win all the time. The difference between a pro and the average bettor is that you get things right more often than you get them wrong.
Being superstitious might actually prevent you from finding winners.
The Types of Professional Gambler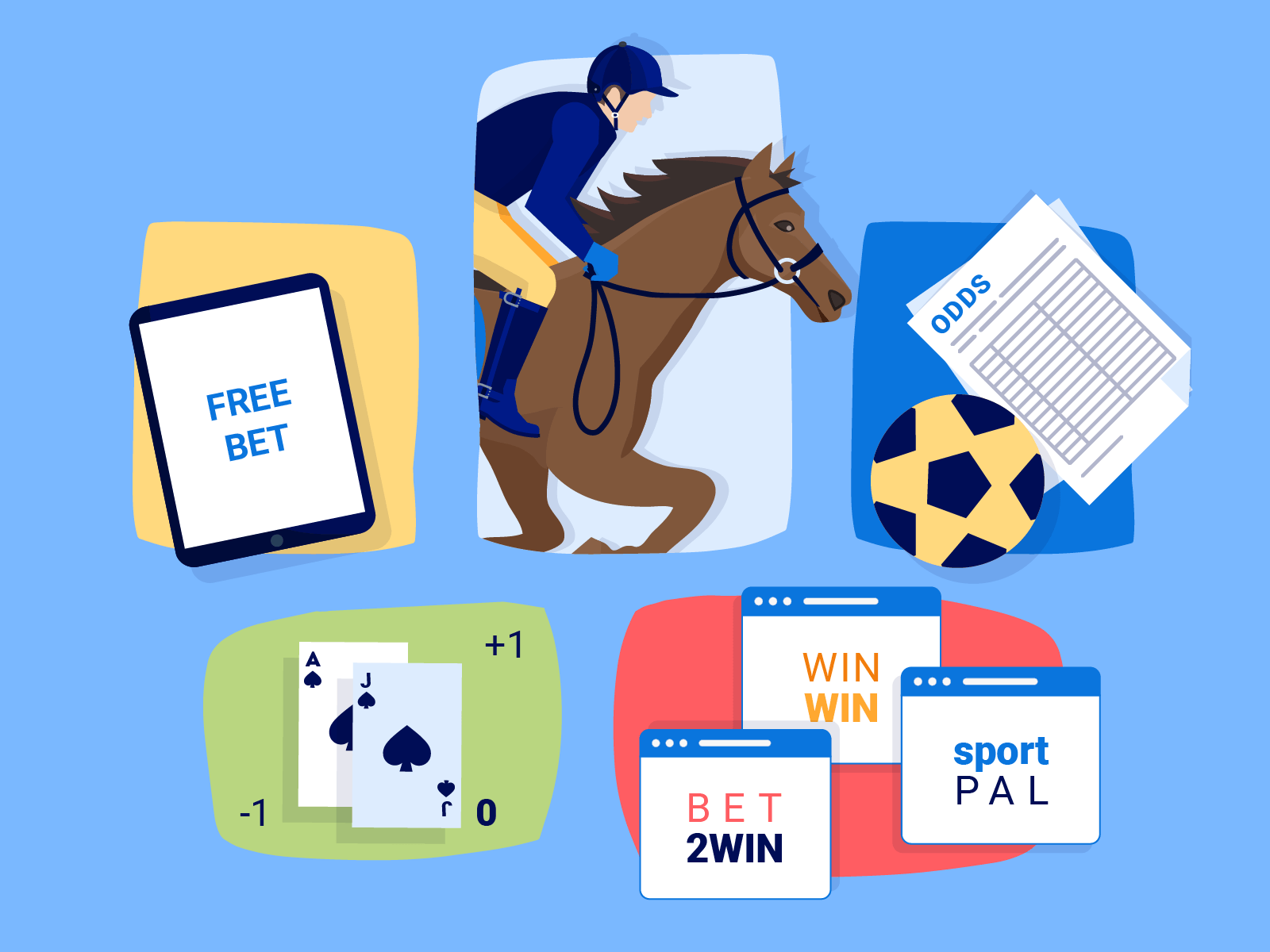 Not all professional gamblers are the same.
To succeed in the casino, you need to be able to count cards and bluff well, but those attributes won't help you if you like betting on sports.
Here is a rundown of the different types of pro bettors and key competencies for each:
1. Matched Bettor
Almost every online gambling site has a sign-up offer or welcome bonus that acts as an incentive for you to join their sportsbook.
This has led to the rise of the matched bettor – gamblers who make hay with so-called "free bets". The beauty with such bonuses is that you don't risk any actual capital.
While stakes aren't returned from any wagers placed with free bets, anything made off them is pure profit. If you've got the knack of picking out bets to have and aren't playing with real money, then that is a way of beating the bookies at their own game.
The only downside to matched betting is it can't go on indefinitely.
You can only be a new customer of sportsbooks once. Bookmakers who realize what you are doing may limit, restrict or even completely remove additional promotions being available to you, ending your run of betting with free bets.
The matched bettor is a great ride while it lasts, though, and you can make plenty of cash.
2. Horse Bettor
Long before soccer (football) was the most popular betting sport, professional gamblers were seen on racecourses all around the world watching horses.
Form study, knowing which stables are doing well and jockeys are riding out of their skin are some of the basics that horse bettors must know right from the start.
An understanding of how handicapping works is also important. This is because most horse races run are handicaps.
Statistics and trends play an obvious part in the betting strategies of many successful professional gamblers who bet on horses, but there are now technology-driven systems thanks to exchanges.
These determine the fixed odds markets offered by sportsbooks. Exchange betting has changed horse racing as you can see not only when horses are being backed, but also laid by other bettors to lose.
This presents an alternative way to make money, by taking on favorites – who lose on average around two-thirds of the time.
3. Sports Trader
Talking of the exchanges, that point about horse racing applies to sports betting in general.
As you can bet for or against sporting outcomes, that is often seen as being similar to a financial trader playing the stock markets. You can buy into the sports bets you like by backing them and sell the ones you don't by laying them not to happen.
What exchanges allow you to do is supplement any bets you have had through fixed odds sportsbooks. That means you can get all the bases the covered and makes for smart strategy.
After all, professional gamblers want to create conditions and scenarios where they cannot lose.
You can follow closely what is happening on the exchanges before choosing what you feel is the right time to back or lay an outcome.
Developing that judgment is the key to your success.
A sports trader could make dozens of buys and sells each day, all the while seeking out a margin between back bets and lay bets.
4. Arb Bettor
That brings us on to arbitrage betting, or arbing for short.
By betting across multiple platforms and sportsbooks, it is possible that you will find differences in prices between different outcomes. Hunting down those margins creates profit and that is what everyone – professional gamblers or otherwise – wants.
An arb bettor exploits these gaps to full effect.
As you are gambling across different websites and betting services, you need to keep very good records of your wagers. This prevents confusion.
Arbing, much like matched betting, is something that the bookies frown upon though, so you don't want to get caught doing it.
5. Card Counter
Card games in the casino like blackjack are all about counting.
As each hand is dealt and played, you need to know which cards are on the table and which have yet to appear. You'll need to keep track of which of the 52 cards have been played as well as understand odds and probabilities.
Although not illegal, casinos will also shut anyone they think is card counting down pretty quickly as it's a form of advantage play.
Again, it's a limited lifespan as a professional gambler when what you are looking for is longevity.
If you are thinking of trying this virtually, you can't sadly. The deck is shuffled after every hand is played, preventing you from counting cards.
Pros and Cons of Being a Professional Gambler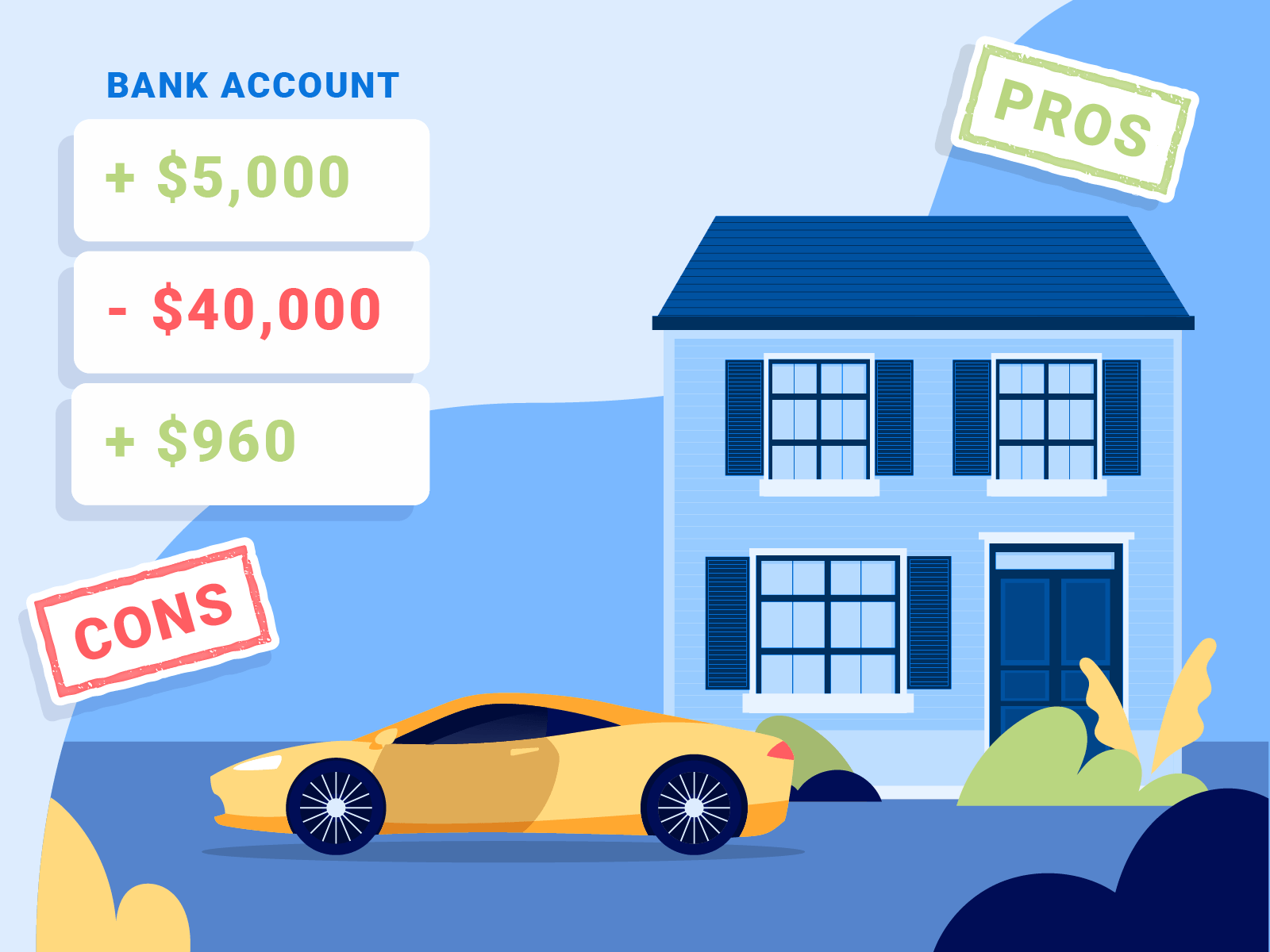 As with any job, there are upsides and downsides, benefits and drawbacks with betting for a living.
You should consider these pros and cons of becoming a professional gambler carefully before embarking on it as a career:
Pros
If you enjoy sports or card games, then it won't feel like work.
Satisfaction of beating the bookmakers.
Lifechanging sums of money (only if you are fully committed and then successful).
Your winnings are usually taxed already when you place bets with bookmakers and at casinos.
Cons
Risk of being shut down by the bookies or thrown out of a casino at any time.
You can always take your business elsewhere, but the marketplace has become smaller.
Research and knowledge are needed and must be kept constantly up to date, which might turn treasured pastimes like watching sport into something of a chore.
You will also lose a lot of money – there are no guarantees with gambling.
Tips That All Professional Gamblers Follow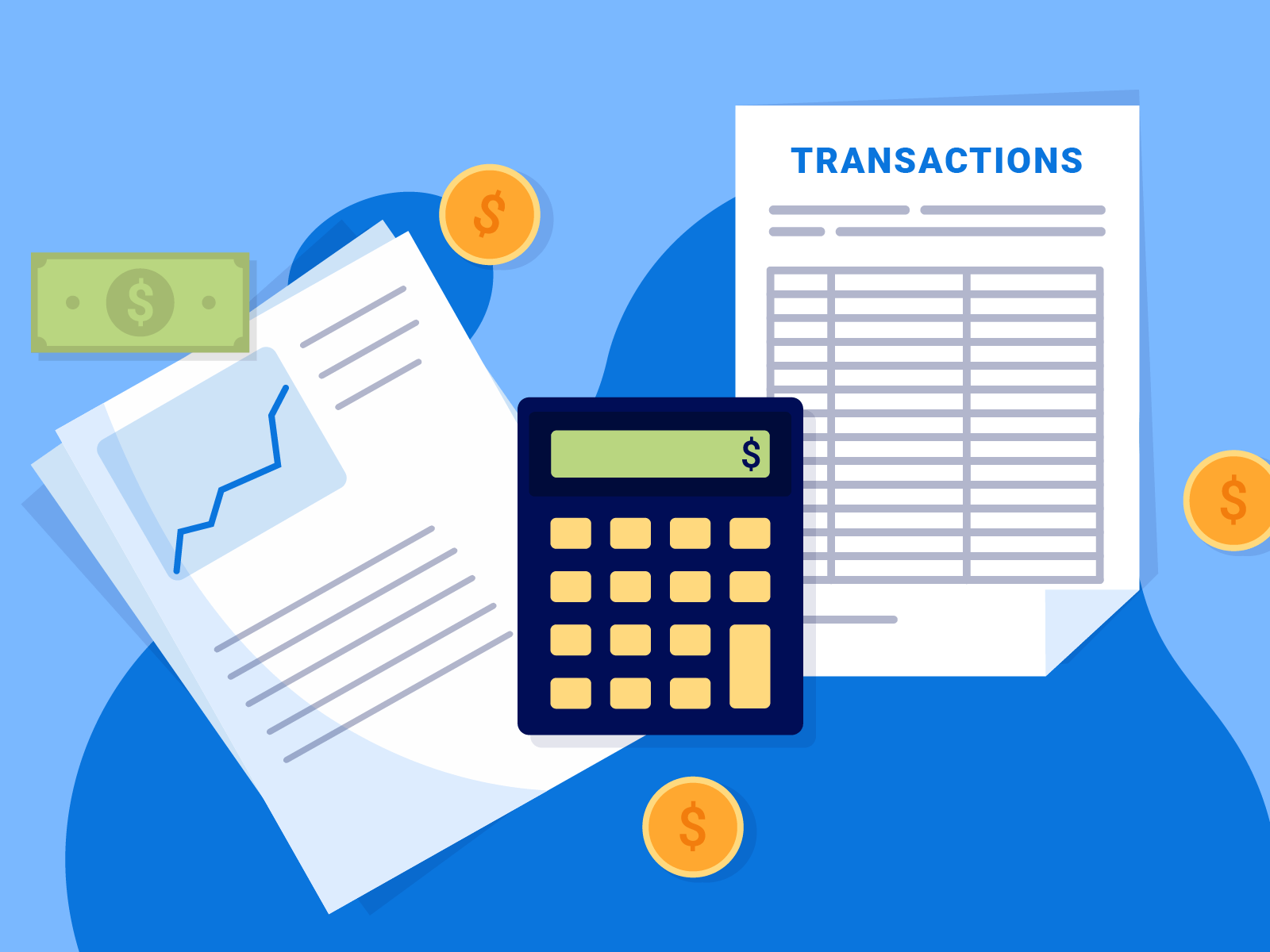 To get you started on the road to betting like a pro, there are some handy hints and bits of advice you'd do well to follow. These tips are ones that all professional gamblers have taken on board and learned from over the years.
Good Bankroll Management
Although there should be more profits than losses, managing your betting bank balances across multiple platforms is wise.
Smart bettors will withdraw some of their profits and leave themselves something to play with in future for their next attempt at beating the bookie and odds.
Look At The Bigger Picture
It is well worth looking beyond the football match, horse race or sporting event you are betting on to see what is going on elsewhere.
Even though you haven't had a wager, you may find a potential punt for the future to keep track of by following the sports you bet on in general.
Bet Within Your Means
Even as a pro, there is one golden rule: Never bet more than you can afford to lose.
Keep to your budgets and within betting limits. Sticking to these is important, because it may be tempting to chase down a loss on a day when you can't beat the odds. Accept it and stick to your means.
Fancy Being A Professional Gambler?
So, there you have it. Professional gamblers can't take shortcuts and must study the sports or card games they play thoroughly, have good knowledge and dedication to make betting for a living work.
Your ego and emotions must be left at the door before you start, siding with logic and what the information you have learned tells you.
Whether you're into horses, like counting cards or get ahead by sports trading, there are various gambling professions to choose from. Each has its skills and attributes, not to mention pros and cons.
If you are still set on betting as a pro, then take on board our tips – and the very best of luck!