Japan, Casinos And The Yakuza: Will Japanese Gambling Resorts Increase Crime?
One of the biggest casino news stories of 2018 was Japan's decision to pass a law allowing the construction of three controversial  'gambling resorts'.
It's been a year since Prime Minister Shinzō Abe managed to squeeze through the legislation for the building of a maximum of three 'integrated resort' complexes, which will feature hotels, restaurants, shops and entertainment and convention facilities – as well as the country's first legal casinos.
But public debate still rages on about the potential impact on the fabric of Japanese society, including concerns over casino-related crime and the country's organized criminals, known as Yakuza.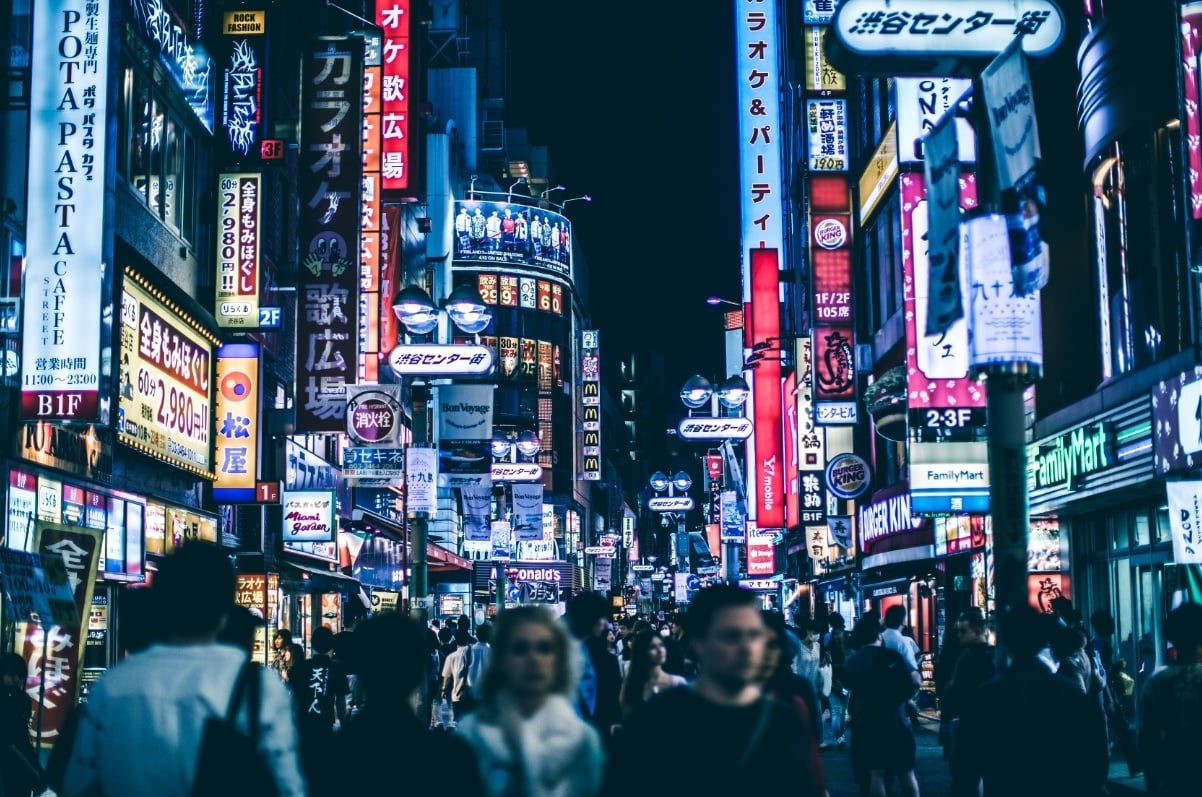 US casinos to go all-in on Japan jackpot?
The highly-coveted casino resorts are expected by be fully operational by around 2024, with those in favor of the news citing Singapore's success at integrating similar resorts, as well as the creation of new jobs and a gambling tourism sector. The sprawling metropolitan areas of Tokyo, Yokohama and Osaka have been tipped as potential locations, as well as Nagasaki and the Hokkaido region, with US casinos and investors already circling for a slice of the pie.
According to Bloomberg, Japan has "the potential to become Asia's second-largest gambling market after Macau, China" and US casino giants such as MGM Resorts International, Las Vegas Sands Corp and Wynn Resorts Ltd are reportedly among those at front of the queue, after fellow heavyweights Caesars Entertainment Corp recently stepped aside.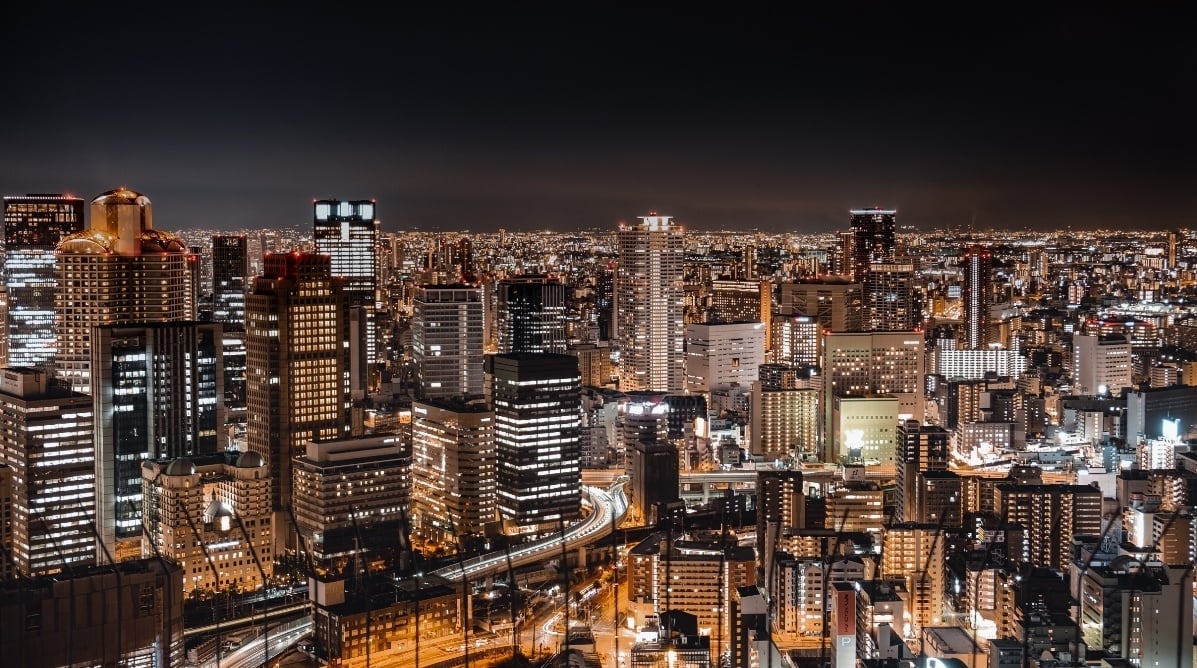 It's an exciting time for Japan, but hopes over potential prosperity are partnered by worries surrounding crime, including interest in the projects from yakuza – members of organized groups that make up one of the world's largest criminal networks.
Who are Japan's yakuza?
The level of investment and amounts of money likely to be generated, as well as the potential for the exploitation of vulnerable citizens with gambling problems, could make casinos a lucrative avenue for the yakuza.
Infiltration of casino staff and influence on games, loans to gamblers, blackmarket ID cards and the subcontracting of jobs are just some of the ways that organized crime could conceivably weave its way into the industry. But who are these shadowy, criminal figures intertwined with Japanese culture and society?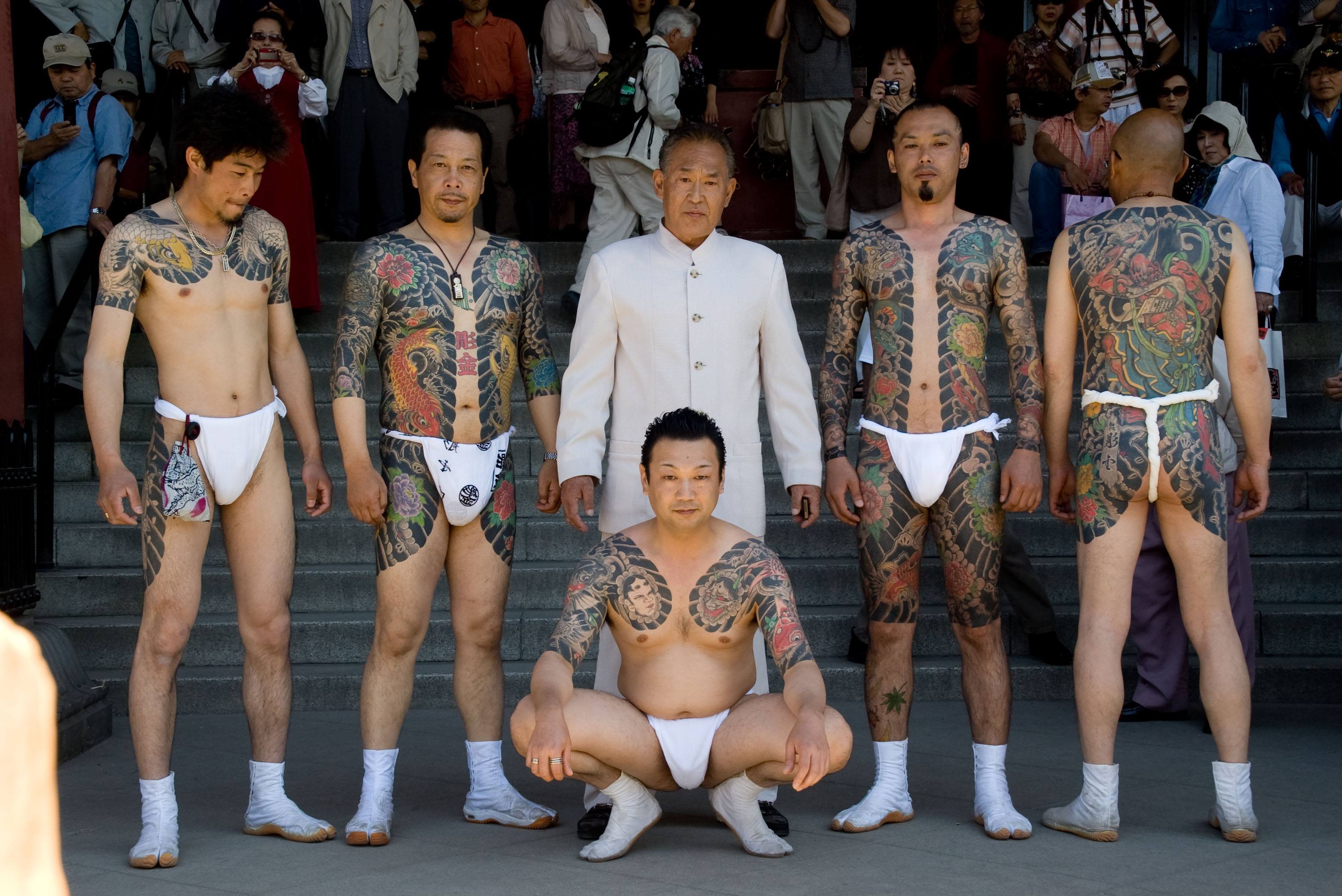 The word 'yakuza' often brings to mind images of tattoos, missing fingers, strict hierarchical structures and codes of honor – but there's more to Japan's 'mobsters' than just the old movie clichés. Find out a little bit more about the history and origins of these infamous 'gangsters' with our fast yakuza facts:
The name 'yakuza' comes from the worst combination of numbers – eight, nine, three – that make up a losing hand in the Japanese card game Oicho-Kabu, which is likened to blackjack.
An 'Oyabun' is the name for a Yakuza boss or 'godfather'.
The origins of the yakuza, also sometimes referred to as 'gokudō' – 'the extreme path' – can be traced back as far as the 17th and 18th centuries when outcasts, bandits, fugitives and those from lower social classes began to create groups, or 'families', and participate in organized crime.
Traditionally, there were two classifications of yakuza organisations; 'tekiya' mostly operated in stolen goods, while 'bakuto' specialized in illegal gambling.
Today, typical sources of income for groups include money laundering, bribery and extortion, drugs and arms trafficking, prostitution and illegal gambling.
In Japanese law, while the activities of the yakuza may be illegal, the organizations themselves are not.
It's estimated that there are currently around 60,000 active yakuza members in Japan.

Image: 'Japanese Tattoo' is licensed under Wikimedia Commons

Often portrayed as villains or anti-heroes in Japanese popular culture, yakuza members are most commonly recognizable in cinema, comic books and video games for their unique tattoos, known as 'irezumi' (above). This distinctive body art includes elaborate full-body tattoos featuring images and symbols from Japanese mythology, which are often used to identify a person's character traits or important acts.
'Yubitsume' refers to ritualized self-amputation as a form of punishment or a means of apology. It is synonymous with yakuza members, and includes the severing of one's own left little finger before wrapping it in a napkin and presenting it to a boss to show repentance.
For more about the yakuza, watch The Economist's 'Japan's Yakuza: Inside the syndicate:
Will legalizing casinos in Japan increase crime?
The Japan Times recently reported that, by the end of 2019, the number of reported crimes in the country is expected to decline and reach its lowest postwar point for the fifth year in a row. So, it's understandable that one of the main concerns about giving casinos the green light is a mooted upturn in criminal activity.
There are often two opposing arguments surrounding casinos and crime: will new jobs increase employment and diminish economically-motivated petty crimes, such as theft? Or will the balance tip in the other direction, with low-roller gambling leading to an increase in financial problems and lack of funds, ultimately upping economically-motivated crime?
According to the South China Morning Post, proposals from the Japanese government to help limit gambling-related social problems will include the use of My Number identity cards to track and limit the number of casino visits that Japanese nationals and residents make across seven consecutive days, or any 28 days, as well as the opportunity for self – or family-imposed bans. Although, there are questions surrounding how successful these measures can be.
Another discussion surrounds the existing status of gambling in Japan. While legal casinos will be a new addition to the entertainment scene, it is already possible to partake in legal gambling and place a wager on horse racing, as well as bike and – interestingly – powerboat races. The Economist also states that over $180bn a year is already spent in Japan's famous pachinko parlors, which house arcade games akin to pinball, meaning the opportunity to place a bet already exists.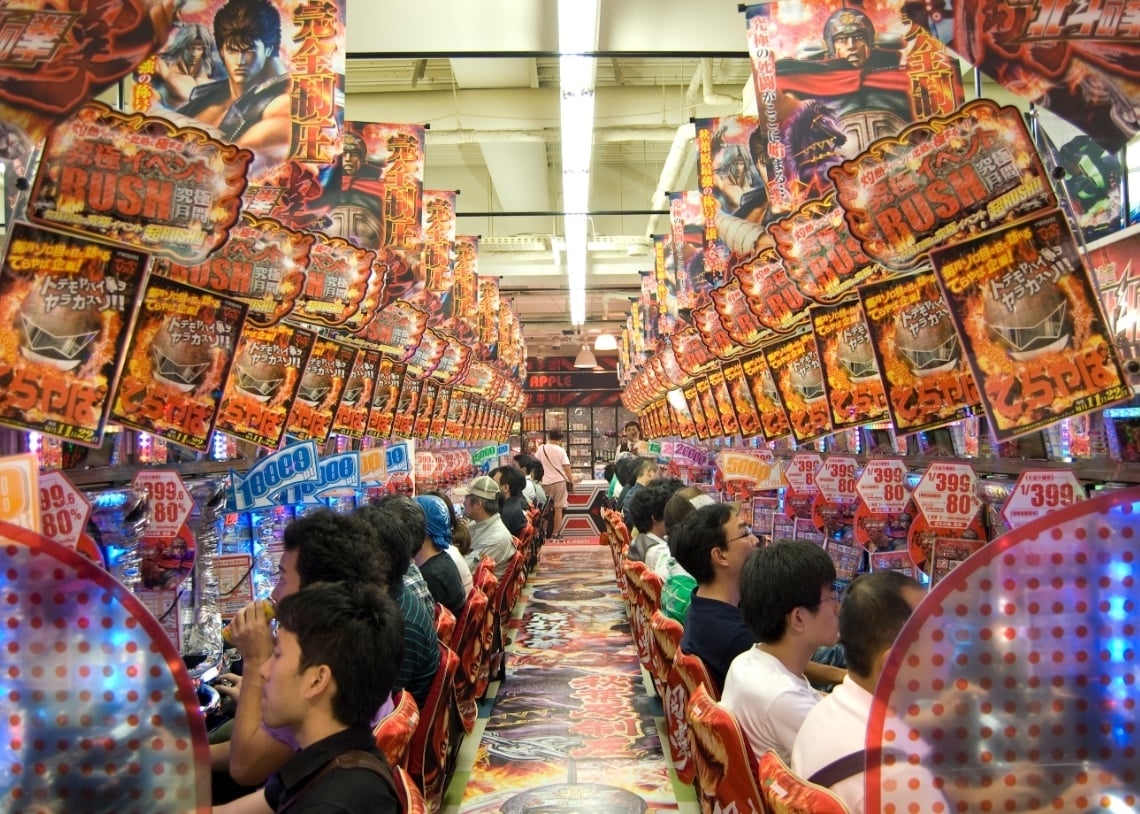 But will yakuza have a winning hand? When speaking to the South China Morning Post, Makoto Watanabe, an associate professor at Hokkaido Bunkyo University, stated: "The government has said that it will take every measure possible to ensure that organized crime does not get involved in casinos. But they have become increasingly sophisticated in recent years, so it will be hard to determine which companies are legitimate and which are fronts for the underworld."
The yakuza are a controversial subject, with suggestions that in areas in which they operate, petty crimes rates can be lower. Debate surrounds keeping the presence of organized crime syndicates in the public domain instead of pushing groups further underground, with crackdowns that could lead to more crime and for groups to have less concern for public appearance, traditions and, consequently, public safety.
But former FBI Special Agent James Stern, told The Japan Times that:"The yakuza have changed over the years, but one thing won't change: They're all about the money. Tradition comes second."
There are similar issues regarding the benefits of visibility around casino gambling overall too: there are illegal casinos allegedly already operating in Japan, via the yakuza, which has a long history of involvement with gambling.
So, could bringing casino games into the mainstream result in less stigma and fewer opportunities for exploitation, but more visibility and improved monitoring? Only time will tell, as Japan moves forward and opens its doors.
Sources:
https://www.bloomberg.com/news/articles/2019-08-22/sands-shifts-focus-to-tokyo-in-drive-for-japanese-casino-jzn0woy2
https://en.wikipedia.org/wiki/Yakuza
https://www.thoughtco.com/the-yakuza-organized-crime-195571
https://www.theguardian.com/commentisfree/2012/jan/08/yakuza-underground-japan-less-peaceful
https://japantoday.com/category/features/opinions/yakuza-kind-hearted-criminals-or-monsters-in-suits
https://www.scmp.com/news/asia/east-asia/article/2133672/will-japans-casino-plan-create-big-business-yakuza
https://www.japantimes.co.jp/news/2019/07/06/national/media-national/japan-prepares-open-casinos-gangs-wont-afraid-test-security/#.XWfjbi3MwWr
https://www.japantimes.co.jp/news/2016/12/14/national/citizens-worry-japans-casino-bill-will-fuel-crime-addiction/#.XWf78i3MwWp
https://asia.nikkei.com/Business/Business-trends/Five-things-to-know-about-Japan-s-new-casino-law2
https://www.dw.com/en/why-are-casinos-controversial-in-japan/a-44897275
https://www.scmp.com/news/asia/east-asia/article/2133672/will-japans-casino-plan-create-big-business-yakuza
https://japantoday.com/category/features/kuchikomi/u.s.-casino-operators-seeking-to-get-in-on-japan%27s-gambling-resorts
https://www.japantimes.co.jp/news/2019/07/18/national/crime-legal/number-crimes-reported-japan-first-half-drops-8-7-2019-figure-likely-hit-lowest-postwar-mark/#.XWkM2S3MwWo