How the D'Alembert strategy works
The D'Alembert strategy follows a simple structure that only works on even bets, like red or black. Before you play, decide on a set amount of money to act as a unit, for example $1. If you win the bet, decrease the next bet by one unit, and if you lose, increase the next bet by one unit.
Depending on which roulette variant you're playing, the odds of you winning each bet are around 48%. In theory, over time this strategy could roughly even out your bets. Remember, roulette is still a game of luck so strategies are best for bankroll management.
Example of the strategy in action
| Bet amount | Outcome | Result | Profit |
| --- | --- | --- | --- |
| | | | |
| | | | |
| | | | |
| | | | |
| | | | |
Ready to play? Claim your roulette bonus for a head start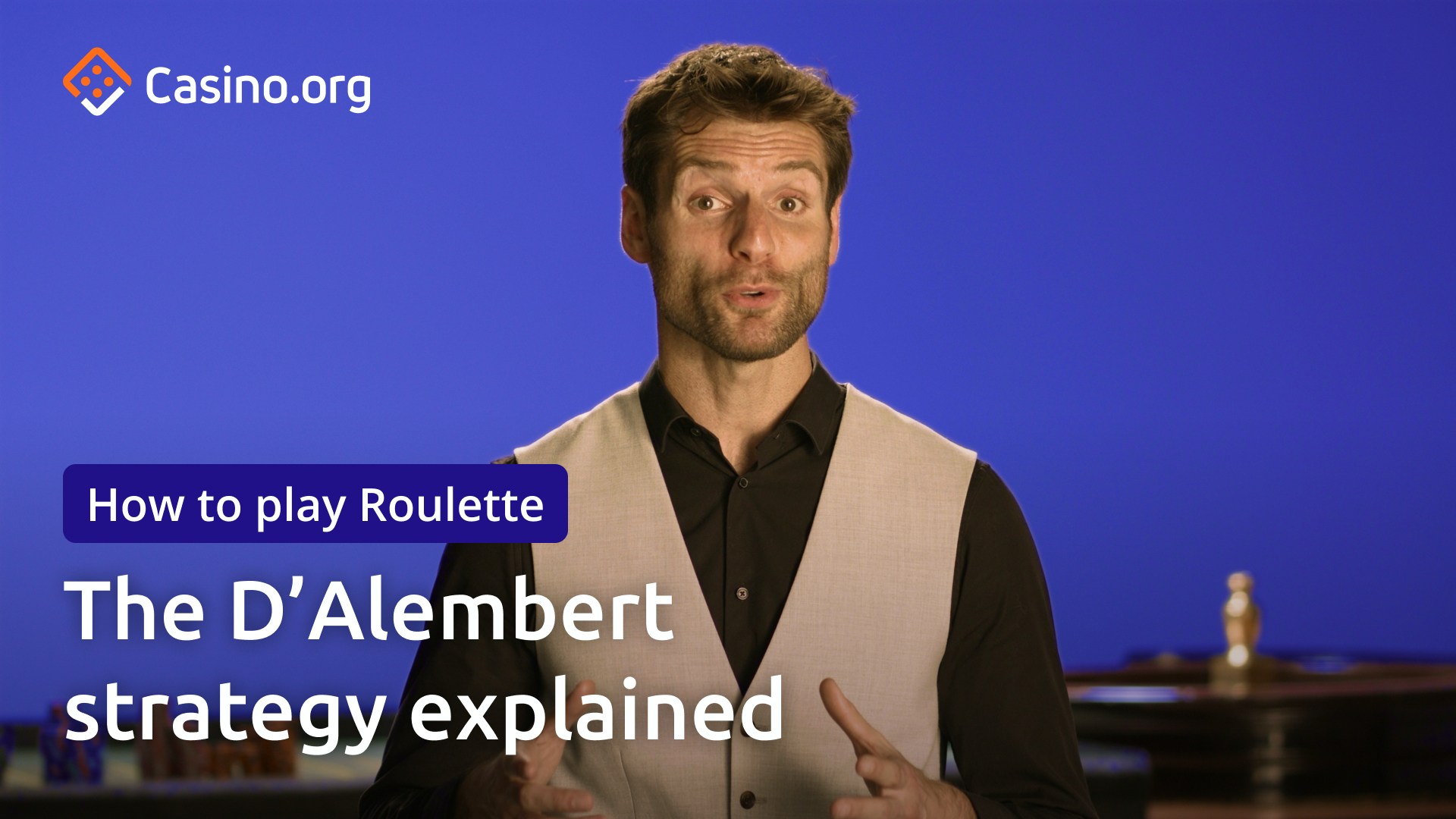 How to play Roulette | The D'Alembert strategy explained
What are the pros and cons of the D'Alembert strategy?
Pros
It's a good way to manage your bankroll

The method is easy to pick up compared to other strategies

You set the unit amount, so you're in control of your spending
Cons
You could go on a losing streak, as with many casino games.

It's unlikely you will win big sums of money
The reverse D'Alembert strategy
As you might expect, the Reverse D'Alembert strategy is a twist on the original. Instead of increasing your bet when you lose, you increase your bet when you win. You also decrease your bet when you lose. Otherwise this strategy follows the same rules with choosing your own units and only ever increasing or decreasing bets by one unit at a time.
D'Alembert vs Reverse D'Alembert strategy: which is better?
The odds of winning each bet is the same for each strategy, around 48% depending on the roulette variant. As roulette is a game of chance, there's no way of knowing if you would be more profitable playing one strategy or the other. Whichever you do chose to try, we would recommend that you stick to the same one for the entire game. Although it may be tempting to switch, it defeats the point of the strategy.
Think you're ready? Test your skills at our #1 roulette casino!
Try other roulette systems