WSOP Laws and Regulation: Which Countries Can Play WSOP Now It's Online?
Due to the coronavirus pandemic, the world had to change and adapt in many ways in 2020.
The poker industry across the globe was hit particularly hard, as live tournaments suddenly became a no-go.
Having hundreds, let alone thousands of people gather in the same room and spend hours seated next to each other was out of the question.
Therefore, being the biggest and best-known yearly event in all of poker, the World Series of Poker had to make some difficult decisions as well.
After some back and forth, it was decided to move the entire Series online.
This was the first time in the WSOP's long history that there were no live bracelet events, but the first-ever WSOP online turned out a huge success.
So, although things are slowly getting back to normal, the Series organizers have already announced there will be a decent number of tournaments taking place online in 2021 as well, and this practice may continue in the years to come.
This has its positive sides, of course, as it opens a world of possibilities for those who'd like to have a shot at a bracelet but can't afford to travel to Las Vegas and play in fairly expensive live tournaments.
At the same time, there is a bit of confusion surrounding the whole thing, especially in terms of legality.
This article aims to remove some of that confusion by explaining how things work and who can compete for online bracelets – and on what sites. If these and similar questions have been on your mind lately, keep on reading.
What's Up With Two World Series of Poker?
If you've been keeping up with last year's WSOP, you probably know there were actually two Series running concurrently. This is somewhat confusing on its own.
The reason for this is quite simple.
As the name suggests, this is a global poker event, which means it strives to cater to players from all over the world. In the live setting, that's easy enough: almost anyone can come to Las Vegas and play.
Online, however, it's a bit more complicated (as bizarre as that may sound).
In the United States, online poker is still not regulated on a federal level, which means that players from different states can't even play against each other, let alone against the players not in the US.
So, to cater to the US player base, there was the US leg of the World Series taking place on WSOP.com. This one was open only to US residents.
Starting towards the end of the US bit was the global leg of the WSOP, taking place on GGPoker.
These tournaments were open to the rest-of-the-world players, so the series managed to maintain its global character, albeit with some necessary adjustments.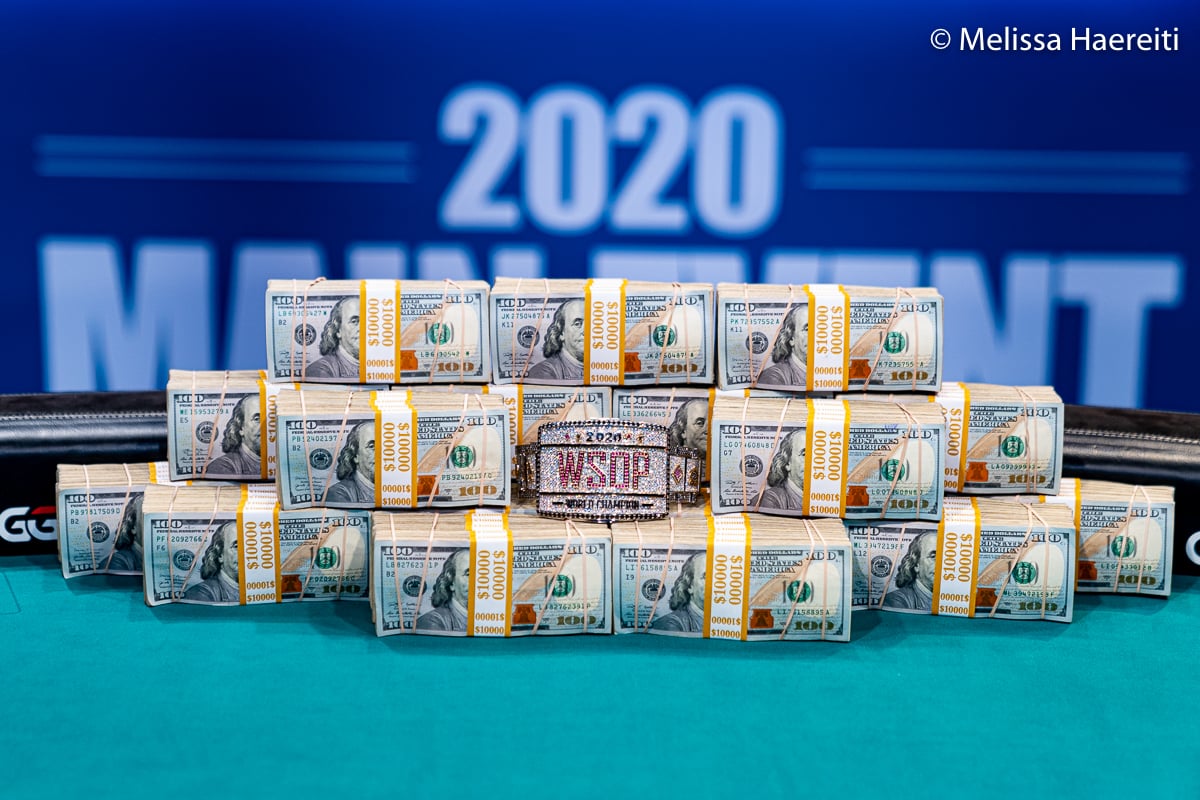 Who Can Play In The American WSOP?
Let's first cover the US leg of the online World Series of Poker as it's the trickier one, at least from a legal perspective.
As you might be aware, online poker was pretty much made illegal in the United States following the events of Black Friday.
Although some rooms continued to cater to American players, all major operators either left of their own volition or were forced to leave.
So, until 2013, US players really had no legal or safe options for their online poker exploits.
It was in 2013 that the first regulated sites started to appear, but these were only regulated on a state level. Nevada and Delaware were the first two states to have legal online poker, followed by New Jersey shortly after.
However, because there wasn't (and still isn't) regulation on a federal level, players were only allowed to play while physically present in the state.
The first three states entered a multi-state agreement allowing them to combine player pools, but this is where it all stopped as the Department of Justice (DOJ) insisted that the Wire Act applies to poker as well, which means that no interstate play can be allowed.
So, how does this reflect on those wanting to play in the American leg of the World Series of Poker?
Well, first of all, you have to be a US citizen with a Social Security Number and a registered address in the States. Regulated US sites don't allow any foreigners.
The good news is that you don't have to actually be a resident of a state that offers regulated poker, as all US citizens are free to register across all licensed rooms.
That said, you do have to be within the borders of the regulating states while actually playing.
Yes, this sounds unnecessarily complicated, but that's just the current legal situation, and you'll have to deal with it if you want to have your shot at those shiny bracelets.
The US leg of the World Series takes place on WSOP.com.
The site caters to players from Nevada and New Jersey, and, as mentioned, these two states do have an interstate compact in place, which allows them to combine player pools in tournaments.
So, provided you're a US citizen living in a state other than these two, you'll still have to travel to either Nevada or New Jersey and stay there for as long as you want to play.
You'll have no problems opening an account, depositing money, and playing on WSOP.com regardless of what your home state is, but you can only play in real money tournaments while physically present within Nevada or New Jersey borders.
Is There a Way Around These Rules?
If you play live poker tournaments, traveling is just a part of the deal. But having to travel hundreds of miles to sit in your room and play on your phone or laptop seems like overkill.
So, you're probably wondering if there is some workaround that would allow you to play from your home state.
The short and simple answer that you probably don't want to hear is – no, there isn't.
WSOP.com, and all regulated US sites for that matter, use advanced geolocation technologies to make sure players are physically located within the state the room is licensed in.
It is virtually impossible to get around these systems, and things like VPNs won't help you.
Plus, even if you were somehow able to do it, you can rest assured that all your winnings would be confiscated if you're discovered as this isn't just against the room's terms of service but also potentially illegal.
And if you score big money in a WSOP event, you can be certain there will be checks to make sure everything is in perfect order.
So, to sum it up, if you want to play in the US leg of the World Series of Poker online, you'll need to be an American citizen with an address anywhere in the USA.
You'll also have to be physically present in either Nevada or New Jersey for the entire duration of any events you intend to play.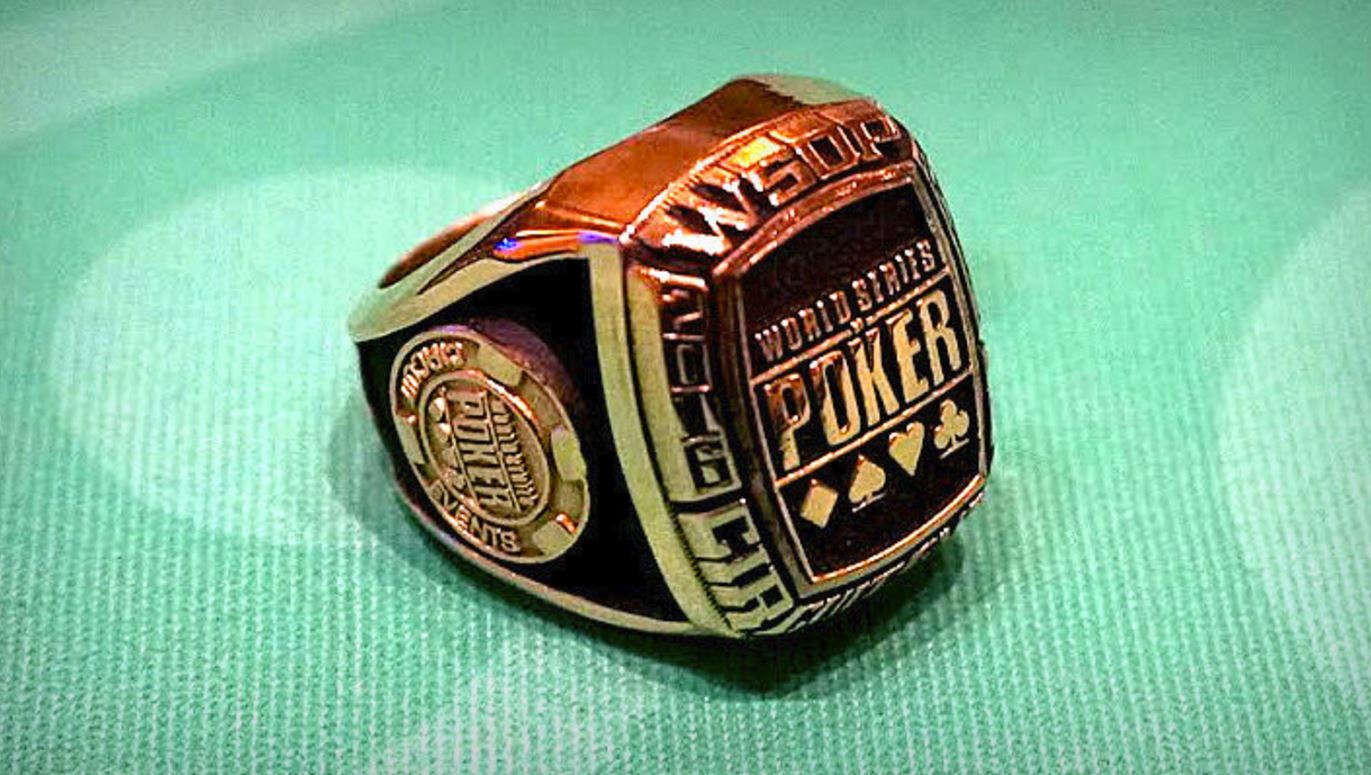 Playing In The Global Leg Of The WSOP Online
The global section of the World Series of Poker took place on GGPoker in 2020, and this partnership will probably continue in the future as results were better than expected.
Even if this isn't the case and a different internationally licensed operator steps in, not much should change in terms of legality.
Unlike US rooms that are licensed by individual states, international rooms don't care about your citizenship. Their primary concern is that you have a residency in an area where they offer their services.
So, to play the international leg of the WSOP online, you'll just need a registered address in one of the countries that GGPoker accepts, and, of course, you'll have to play from that location.
As long as you do this and can prove your physical address, there should be no problems.
But don't get your hopes up just yet, because the situation with online poker has changed quite a bit over the years, and many operators, GGPoker included, have left certain smaller markets because they are looking to establish a foothold in major regulated markets in Europe.
So, if WSOP continues to take place on GGPoker, you won't be able to play from places like Poland, Czech Republic, Netherlands, Bulgaria, Greece, Belgium, Romania, Georgia, and Switzerland – to just name a few.
You can find the full list of eligible countries on the GGPoker site.
Again, the room doesn't care for your citizenship, just your residency.
If you live in one of the countries that can't play on the site but can get an address in a different country you can play from, you're good to go.
That said, make sure you get everything sorted out ahead of time and let the room know about your new address. Once they confirm the change and update your address, you will be in the clear.
Be ready to send some documents to prove your new location, since it will surely be required.
If you live in a country where GGPoker operates, you have nothing to worry about.
All you need to do is log in to your account, deposit some funds, and register for the events that you want to play in.
It's no different than registering for any daily tournament, but if you happen to win, you'll get a brand new, shiny WSOP bracelet to go with your significantly boosted bankroll.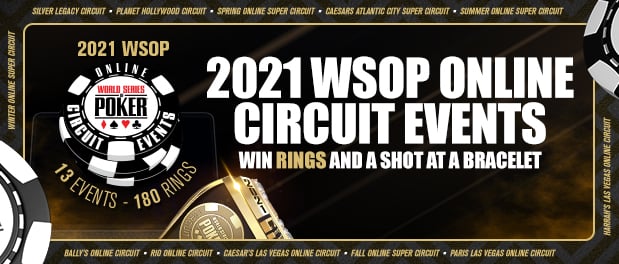 Can Americans Play In The Global Online WSOP?
We've already established that rest-of-the-world players can't play on the US sites, but does it work the other way around? Can US citizens play on GGPoker and compete in global WSOP events?
Clearly, GGPoker doesn't operate in the US, so that's not an option.
However, US citizens can establish a residency elsewhere without too much hassle. With that, they can get the proof of address and play legally on GGPoker.
So, technically, Americans can participate in the global leg of the WSOP, as long as they're willing to travel outside of the US to do so.
In the post-Black Friday era, many American players did just that, moving to other countries and establishing a residency there so they could keep playing online poker.
So, those keen on winning WSOP bracelets might hop over to Mexico or Canada for a few weeks.
Local Laws, Taxes and More
It would be virtually impossible to cover all legal aspects of online poker in a single article.
We've tried answering some of the burning questions about playing WSOP online, but there is still some work you need to do on your own.
For example, if online gambling is illegal in your country and you move somewhere else just to play, will you be able to claim the money?
The room will pay you, but can you transfer that money to your local bank account, or will that create some major issues?
It's impossible to answer these questions here as there are so many countries and local laws.
But, if you do live in a country where online gambling is strictly forbidden and consider moving for a couple of months just to play WSOP, do some research ahead of time.
The same goes for any taxes you might be liable for.
Taxation laws and regulations vary widely from one country to another, so that's something you'll have to do your research on.
Hopefully, this article has helped you understand the most important things regarding laws and regulations surrounding online WSOP.
With this advice, you should be able to figure out if you're eligible to play for the bracelet when the next series comes around and, if not, what are your best options.
The fact of the matter is that WSOP bracelets have never been more accessible, so if having one of these has always been your dream, this is the best time to give it a go.
There is no telling if online events will continue in the future, especially outside of the US, so you might as well give it a try…
For more WSOP content, check out:
Lead image: YouTube