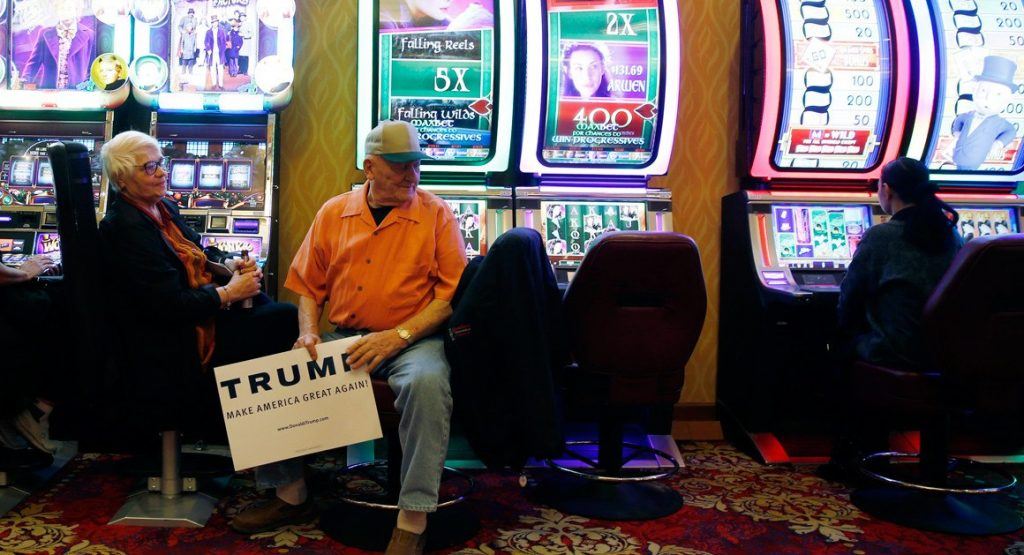 Finally, the 2016 US Presidential Election is over. The feelings of utter disgust over the most distasteful election battle ever are starting to ebb away. That means we're left thinking about what kind of future is on the horizon.
With Donald Trump soon to be in position as the most powerful man in the world, what will happen to everything from the gambling industry to the military?
The Grim Reality?
Wait a minute before you stock up on tinned food, water, blankets and medicine and then shut yourself off in your home-made bunker. Take some time to pour yourself a drink and actually think about what Trump as US President will mean.
The headline-grabbing soundbites about kicking out millions of Mexicans and ending friendships with international governments are the main focus for US news networks at the moment but here we want to look at a matter that's closer to home. Naturally, we're talking about Online gambling.
In the run-up to the US Presidential Election, we asked which of the Presidential nominee front-runners were better for online gambling and the results were surprising. The outlook during a Trump Presidency actually looked pretty good for anyone hoping to see the continued introduction of online gambling across the US.
Trump and Casinos
Trump built an empire based on his involvement in land-based casinos. Ever since he acquired the Holiday Inn Hotel Casino in Atlantic City and re-named it Trump Plaza Hotel and Casino the President-elect has been heavily involved in the casino industry.
In fact, he's been a controversial figure in the industry's progress over the past three decades.
Trump Hotels and Casino Resorts was the company name that Trump created to manage his portfolio of casino properties. The company bought out a number of existing properties and re-named them to expand the Trump brand across the industry.
Trump Marina, Trump Taj Mahal, Spotlight 29, Trump Casino, and Steel Pier were just some of the casinos Trump owned and managed for a number of years.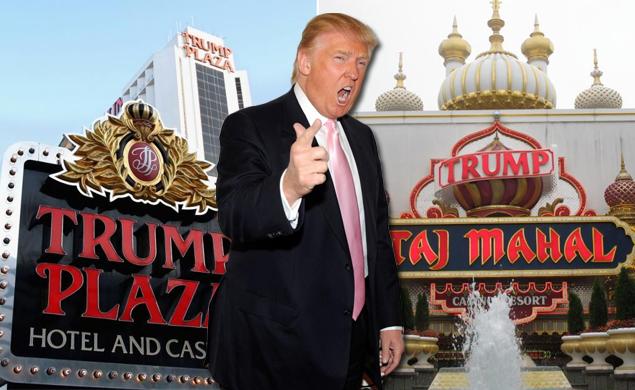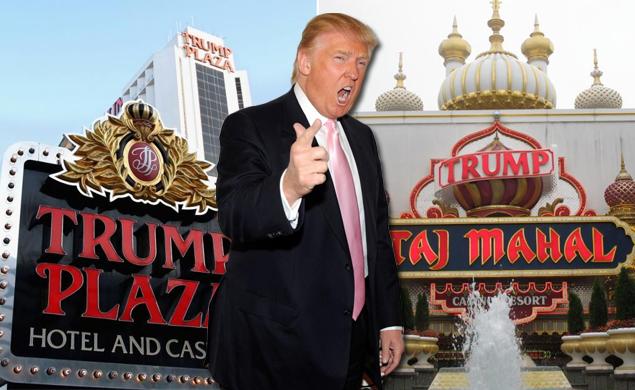 As time went by, Trump's involvement in the land-based casino industry waned though. These days he no longer has any involvement with Trump Entertainment Resorts. The company confirmed the closure of the last Trump-branded casino in the form of the Trump Taj Mahal back on 10th October, 2016.
Trump Entertainment Resorts will continue to operate in order to handle the final dealings of this closure and the Trump Taj Mahal website is expected to remain operational until 28th February, 2017.
President Trump himself will have no part to play in that procedure.
It's sad to note that the end of the Trump Taj Mahal has come with considerably less fanfare than the casino's opening, which even Michael Jackson attended.
Trump and Online Gambling
There have been comparisons in the past between Trump and fellow casino magnate Sheldon Adelson. Adelson has staunchly opposed the legalisation of online gambling in the US. His official stance has been that if gambling becomes more easily available, it would have a negative impact on US society.
Cynics suggest that his true motives lie behind the belief that his land-based casino businesses would suffer a major financial hit if online gambling was legalised.
There has been persistent speculation around whether Trump holds a similar view to Adelson due to his track record with land-based casino businesses.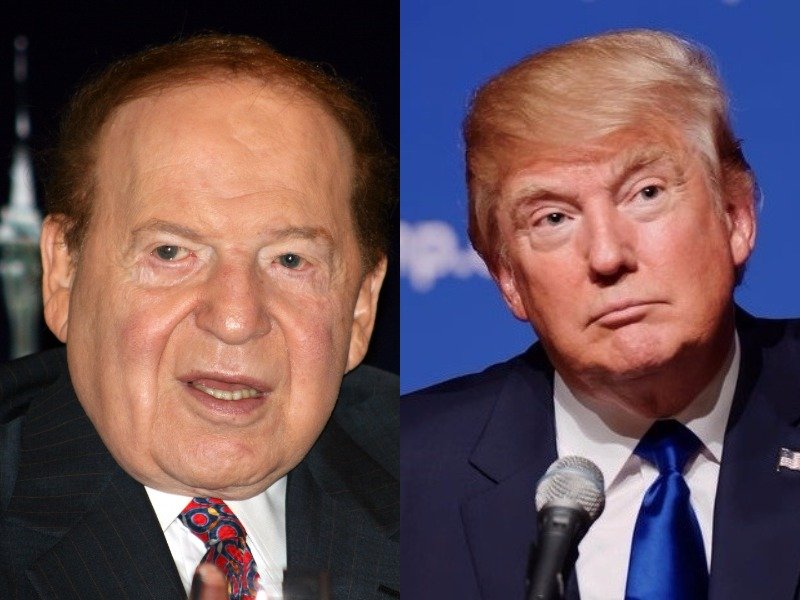 Even though Trump's involvement in gambling is close to irrelevant right now, there is still the small issue of the contacts he made during his time within the business. Those friends and business partners he still maintains positive relations with are sure to pressure him into backing certain stances when it comes to online gambling.
That said, Trump was quoted in 2011 as saying "This [legalised online gambling] has to happen because many other countries are doing it and like usual the US is just missing out".
Trump isn't always a man that stands by his word though, so whether he still holds this view remains to be seen.
Can Trump Reverse the Legalisation of Online Gambling?
Those people fearing a complete reverse of the current trend of more states legalizing online gambling can relax.
The way the legal process is set up in the US means that each of the 50 individual US states have their own executive power and legislative that was agreed in the US Constitution. In order to repeal laws already passed in states such as Nevada, New Jersey and Delaware it would require something quite extreme from Trump's government.
Although nothing is ever off the table with Trump, The President-elect hardly mentioned gambling in his pre-election rhetoric so such a hard-line approach appears unlikely.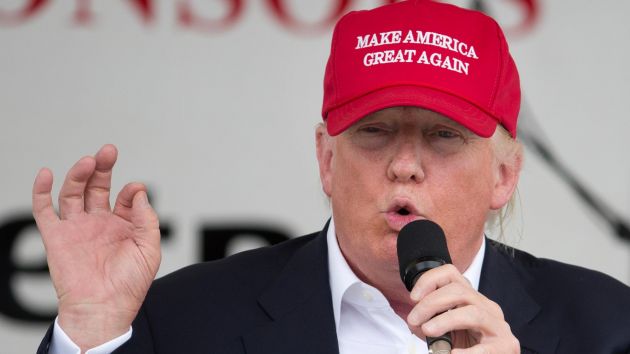 The one bit of rhetoric that Trump did repeatedly bring into play during his campaign was an emphasis on making America great again and giving US jobs back to the US people. This is where online gambling could benefit.
The 2006 UIGEA (Unlawful Internet Gambling Enforcement Act) law was the definitive piece of legislature that made online gambling illegal. Online gambling has been fighting against the tide of that law ever since.
It will be interesting to see if Trump addresses that law. Any amendments might well relax online gambling laws at a federal level.
It has been reported by Statista that the global online gambling market in 2016 is valued at $45 billion. This figure is expected to increase to $56 billion by 2018. If Trump is to succeed in turning the financial climate around for the US then, as an experienced businessman, he'll know that tapping into the massive gambling market could help solve the nation's money problems.
Trump – Good or Bad for Online Gambling?
It remains to be seen whether Trump's election win will prove to be good or bad news for online gambling. The billionaire tycoon was very quiet on the topic during his campaign giving absolutely no hint about what his approach to the industry would be.
Was that because he was worried a relaxed approach would harm his relationships with land-based casino owners? Was he worried a hard-line approach would cost him votes? Or does he simply not care? Does he have bigger fish to fry?
Ultimately, Trump's going to be extremely busy thanks to the controversial policies he promised during his campaign. He has already announced he plans to withdraw the US from the Trans-Pacific Partnership Agreement and he has started to form his government team but there is still a lot of work to do.
The topic of legalising online gambling is likely to be very, very far down on the pecking order.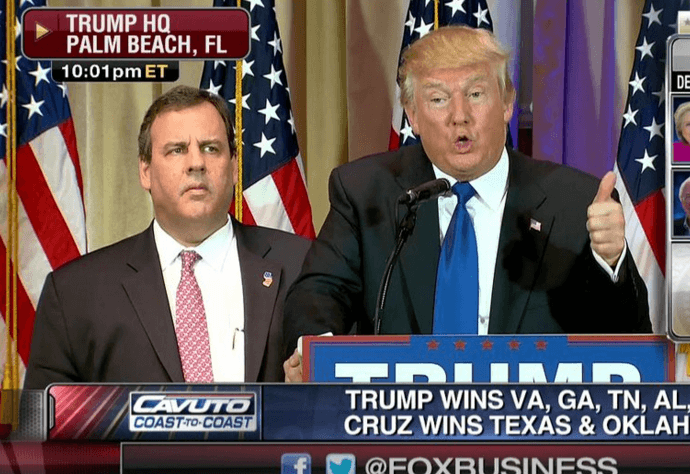 The optimists that were hoping for a speedy legalisation of online gambling across a number of states due to Trump's positive relations with New Jersey Governor Chris Christie might be disappointed to find that is unlikely to happen.
Pessimists that thought Trump might seek an immediate repeal of the legalisation of online gambling in certain states will also have nothing to fear due to the elongated legal processes involved with state law and Congress.
Ironically, an industry that has seemingly been in a constant state of flux over the past few decades is predicted to experience absolutely no change during these uncertain times.
Trump has just four years to address his key election issues and it will be very surprising if the topic of online gambling enters the spotlight any time soon.