What Ever Happened To Vanessa Selbst?
With International Women's Day taking place tomorrow, Casino.org felt it was only right to honour the greatest female poker in the world.
But Vanessa Selbst isn't just the best female poker player in the history of poker.
Her results put her in the top 100 of the overall All Time Money List, with career tournament winnings just shy of $12,000,000.
For over a decade, Selbst was one of the best-known faces on the poker circuit. Her aggressive style and the fact she never tried to hide her emotions only increased her popularity.
However, at the start of 2018, Vanessa announced she was retiring from professional poker, shocking the entire community.
With impressive results on her résumé and as a PokerStars Team Pro member, she had many great years ahead of her.
Yet, Selbst decided to say goodbye to poker and turn her attention to other things, both professionally and personally.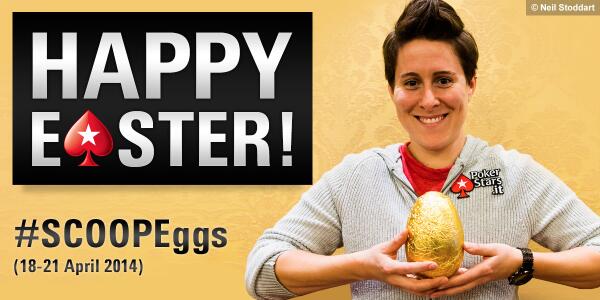 So, what ever happened to Vanessa Selbst? What led to her decision to leave the game she was once so passionate about, and what has she been up to lately?
A Career Worthy Of A History Book
Selbst has had a truly impressive career in poker.
Born in 1984 in New York, Vanessa, like many players, discovered poker during her teenage years and started off playing in home games.
She was mesmerized by the game, and not long after, she decided to give it a proper try.
Her climb to stardom started in the 2006 World Series of Poker, where she managed to make the final table of the $2,000 No-Limit Hold'em tournament, finishing in 7th place and banking $101,285 for her performance.
This was only the beginning for the New Yorker.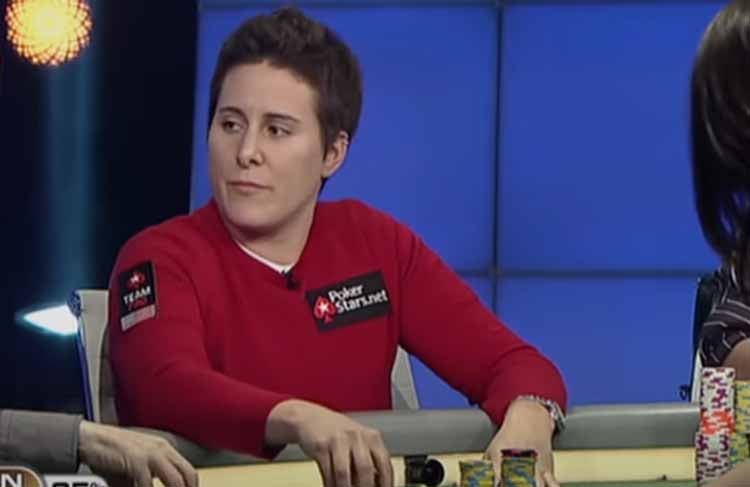 In the years to come, she would achieve many six-figure scores. In 2008 Vanessa won her first WSOP bracelet in a $1,500 PLO event, netting over a quarter of a million.
In 2010, Selbst took down the North American Poker Tour Main Event, winning the prestigious title and the $750,000 first-place prize. She then went back to back, winning the same event the next year, this time around to the tune of $450,000.
In the meantime, she took down the Partouche Poker Tour Main Event in September of 2010 for her biggest career win of over $1.8 million.
In 2012 and 2014, Vanessa won two more WSOP bracelets, becoming the only female player with three bracelets from open events.
At the time of writing this, Selbst's career tournament earnings stand at over $11.9 million, which is an impressive number.
And, although she's retired from professional poker, Vanessa still plays an occasional tournament here and there, so that number could easily go up.
But the real question is, what made the New Yorker give up poker and her contract with PokerStars?
This would be a dream scenario for many people, and Selbst probably enjoyed the ride for a while, but something changed.
Too Much To Handle?
In January of 2018, Selbst announced her intention to retire from poker and took it to Facebook to explain her reasons behind this decision.
Although her reasoning didn't sit well with some, many within the community understood where she was coming from and shared the same sentiment, at least to some degree.
In the post, Vanessa explained there were several reasons that led her to give up poker.
The first one was that it started to feel more and more like a real job. After the Black Friday fiasco, it was no longer possible to play online unless you were willing to travel.
This used to be fun for her back in the day, but as she turned 30, the pressure started to wear her out.
On top of that, poker has become much more competitive. To stay successful, much more hard work and discipline were required, which sucked out the fun out of it for her.
She also revealed she had a moral dilemma as to her ambassador role with PokerStars.
It just didn't sit right with her that she was supposed to tell amateur players that they should come and play online and win money when she didn't believe it.
These reasons combined led Selbst to decide that poker was no longer something she wanted to pursue as a career, especially with her eyes set on starting a family.
The Pressure Of The Life In The Spotlight
A few months later, Selbst further explained her reasoning, this time during a fairly heated Twitter debate.
She revealed that the pressure of constantly being in the spotlight and having her every decision and every statement judged and criticized simply wore her down.
If you've been following televised poker, you probably know where Selbst is coming from here.
Over the years, she's had many moments that didn't show her in the best light. Vanessa would sometimes let her emotions take over, which is hardly surprising in poker.
However, as an ambassador of the game, her actions were under much more scrutiny than those of an average Joe.
Vanessa explained that it was a "huge cross to bear," and she simply didn't want to deal with it anymore.
She no longer wanted to apologize for everything she did at the tables and have her actions judged as reflecting badly on poker as a whole.
She did say that she would never leave the game completely and would still play when she felt like it and had the time, but no longer wanted the game to play a central role in her life.
Vanessa Selbst And Life After Poker
Selbst is by no means a one-trick pony.
Besides being an excellent poker player, she has a degree in law from Yale, and she passed the bar exam back in 2015.
She was very proud of this huge milestone, especially as she was able to do it while playing poker full time and posting excellent results at the table.
Thanks to her education, the New Yorker was never tied to poker as the only possible lucrative career. That possibly made her decision to quit much easier, as she already had other opportunities lined up.
Soon after shedding the PokerStars hoodie, Selbst got a job with Bridgewater Associates hedge fund, looking to try her hand at the finance game.
By this point, she had already established the charitable foundation Venture Justice, using it to invest money in nonprofit causes and organizations she stands for.
Fighting against injustice has always been one of Selbst's greatest passions, even before poker.
It's what led her to law school and what she gets her daily inspiration from. Some of the causes Vanessa is specifically devoted to are fighting for the rights of the LGBT community, battling police misconduct, and advocating for prisoners' rights.
Her life after poker has been anything but dull.
Selbst's Personal Life
One of the reasons Selbts quit professional poker was her desire to start a proper family and focus on that, which was very hard to do while traveling the world to play tournaments.
She married Miranda Foster back in 2013, and the couple has been together ever since.
On top of her professional strides, Selbst has focused a lot on her personal life in the past few years and starting a family with her wife.
And in 2018, the pair had a baby boy.
Vanessa Selbst In 2021: Return To Poker?
Although she stayed away from poker for a few years, with the exception of a few tournaments, it seems Selbst decided to return to her passion after all.
In 2019, Vanessa had a deep run in the WPT Borgata $3,500 event, eventually busting in 14th place and netting just shy of $40,000 for her efforts.
She followed this result up with another deep run, this time in the WPT Fallsview Main Event, where she finished in 22nd place.
Of course, looking at her career résumé, these results aren't too impressive, but it seems like Selbst is just warming up and getting back into the game.
Apart from returning to the grind, Vanessa has also gotten involved with LearnWPT, the official educational platform of the World Poker Tour, providing members with access to a lot of strategy content to help improve their game.
At LearnWPT, Selbst teaches her uniquely aggressive style that relies on her image and her opponents' perception. These lessons can be valuable to all players, whether they adhere more to the GTO style or lean towards the exploitative approach.
She also announced her return to the virtual felt and will be playing on partypoker New Jersey, one of the regulated U.S. sites.
Vanessa is making a comeback to the online poker world with the LearnWPT poker series.
Selbst also remains very active on her Twitter account.
She often gets involved in hot poker discussions and talks about all the other issues she's passionate about and has been working on in the previous years.
What's In The Future For Selbst?
It would appear that Vanessa is officially out of her "retirement" and back on the grind.
This is hardly shocking as we've seen several players announce they're retiring only to return a few years down the line.
And that's perfectly fine.
Poker is a tasking game, especially for high-profile players like Vanessa Selbst.
She clearly needed a break from it all but now it seems she's ready to mix it up with the best once again.
As the most successful female player of all time, Vanessa will have no problems finding lucrative opportunities to help her career along.
Her engagement with LearnWPT is just the beginning, as there is no doubt that many poker rooms would love to have her on board in one way or another.
Of course, all the problems that made Selbst throw in the towel are still there.
If anything, poker has become even more competitive in the past few years as the best players tend to stick around. Those lacking in skills, funds, or both, usually fall off along the way.
Plus, she's taken another ambassadorial role, although this time around she's actively helping people get better at the game.
The year 2020 wasn't the best one for live poker in general, so it will be interesting to see what happens with Selbst and her career in 2021.
With plenty of live events planned down the line, we'll probably see her quite a lot, especially at the World Poker Tour tournaments.
No one doubts that Vanessa has what it takes to succeed in poker.
She's proven it time and time again over the years. She might be a bit rusty after a few years away from the tables, but she should be back to her old self in no time.
Summary: Coming Full Circle
Vanessa Selbst has had an amazing poker career up to this point and many fans out there will be thrilled to hear she's decided to make a comeback.
She definitely has much more play left in her, and it will be interesting to see what happens in the coming months and years.
Perhaps the short break was just what she needed to figure things out and realize that poker, after all, is the right career choice for her.
Not because she lacks the skills to make it in other walks of life, but because it's something she's passionate about and enjoys doing after all.
Only time will tell.
But, for now, Vanessa Selbst is officially out of her retirement and back where she belongs: on the grind, playing and teaching poker!
More articles in this series include:
Lead image: Women Sport Report